Travel should be accessible to all individuals, regardless of their limitations. Fortunately, there are numerous destinations that cater equally to both fully abled individuals and those with disabilities. Furthermore, many of these destinations are actively making alterations to their infrastructure in order to accommodate and welcome a wider range of visitors. Bearing this in mind, we have compiled a list of the most inclusive destinations and the extraordinary activities one can engage in during their visit. Let's get to the point right now!
Are these global destinations truly accessible for all?
1. Melbourne, Australia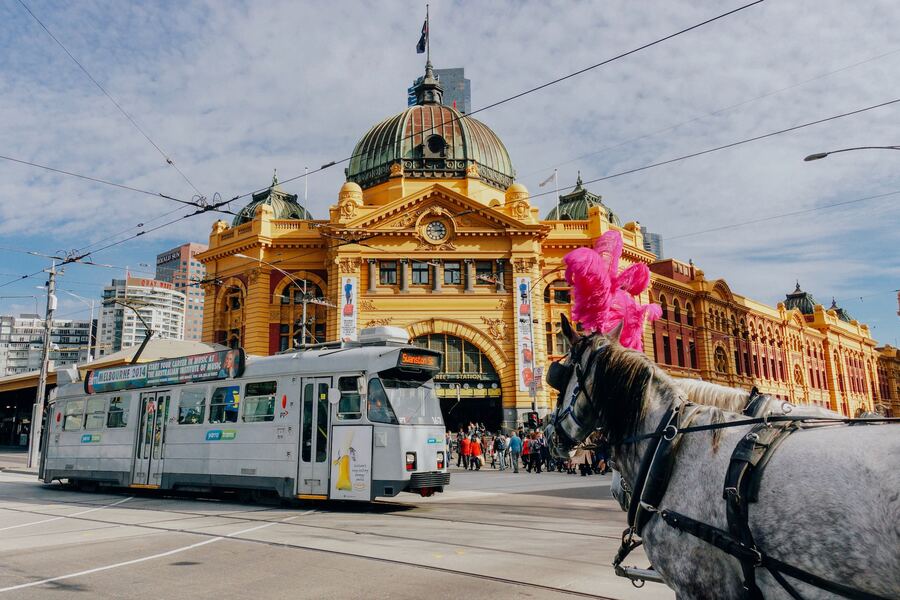 Source: Weyne Yew/Unsplash
Melbourne stands out as one of the most accessible cities globally, making it an excellent choice for individuals with limited mobility. Its compact design facilitates easy navigation and ensures that wheelchair users can easily reach the city's numerous accessible restaurants. Additionally, Melbourne boasts a well-organized public transportation system, further enhancing its accessibility. Visitors should not miss exploring attractions, such as the Great Ocean Road, Victoria's parks, and enjoying panoramic views from the Eureka Skydeck. Moreover, for those aspiring to surf, Melbourne offers the Disabled Surfers Association of Australia, providing opportunities to fulfill their dreams of riding the waves like professionals.
2. Barcelona, Spain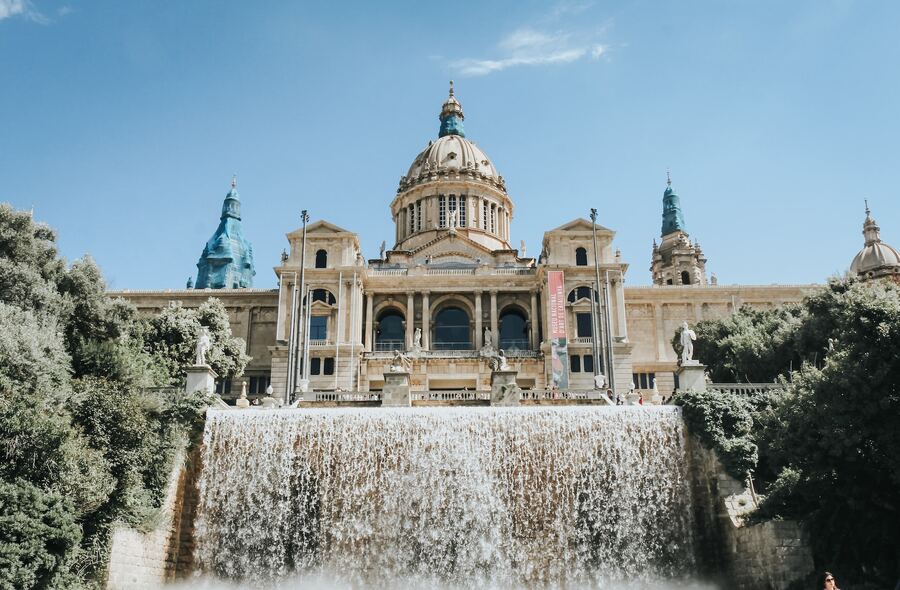 Source: Kristijan Arsov/Unsplash
The national tourism authority in Barcelona is very focused on accommodating accessible travel. As a result, it has become an ideal destination for people with mobility difficulties. The majority of the metro stations and buses in the city are designed to be wheelchair friendly, ensuring that visitors can easily explore all the attractions. Additionally, Barcelona offers accessible walkways throughout the city, allowing individuals to navigate without having to deal with cobblestones. Moreover, numerous museums and attractions in Barcelona are accessible to wheelchair users, offering benefits, such as priority access and even free admission. For those seeking a cooling respite, the beach is also accessible with multiple entry points and helpful staff available if assistance is required.
3. Playa del Carmen, Mexico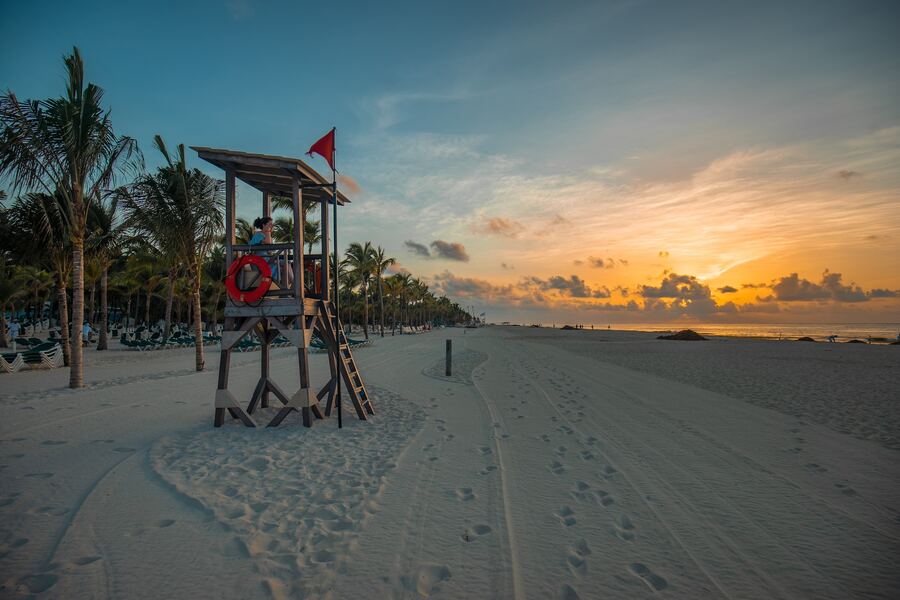 Source: Conor Luddy/Unsplash
Visiting one of Mexico's finest beaches should be an attainable goal for everyone. Playa del Carmen offers numerous wheelchair-friendly accommodations, and its convenient layout makes it unnecessary to rely on public transportation. Furthermore, even the sandy beach itself does not pose a problem, as beach wheelchairs featuring specially designed wheels can be rented for easy mobility across the sand and even into the water. For those who are unable to swim, adaptive equipment is available to facilitate snorkeling adventures in the coral reef. Beyond the beach, wheelchair-accessible archaeological sites, such as Chichen Itza and Tulum provide opportunities to delve into the rich history of the Mayan civilization.
4. Manchester, United Kingdom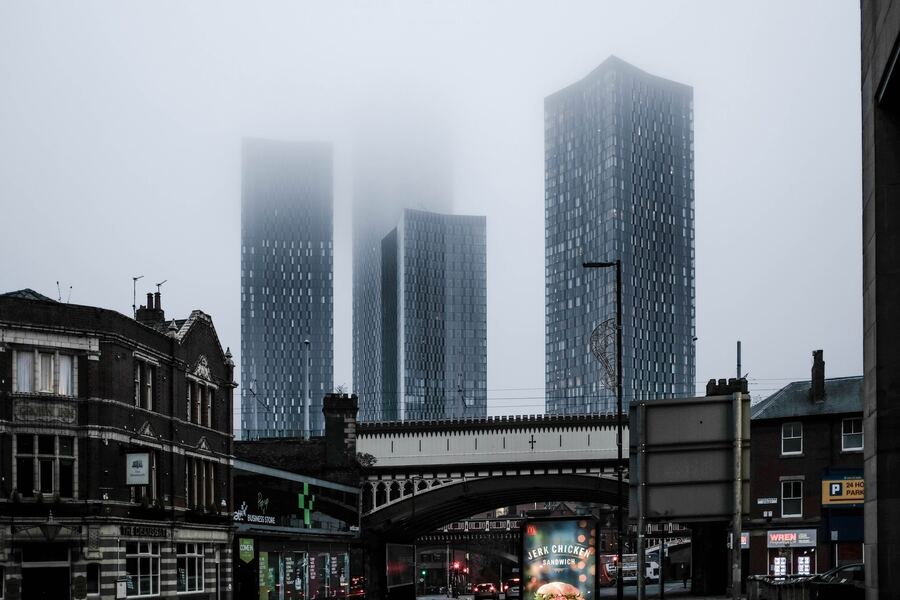 Source: Zach Rowlandson/Unsplash
Although London is often the primary city associated with the UK, Manchester is an excellent choice for those seeking accessibility and a range of offerings. Following the industrial revolution, a significant portion of the city was reconstructed in the late 1990s, resulting in wide, smooth pavements and barrier-free entrances to shops and restaurants. With convenient access to public transportation, visitors can effortlessly explore various attractions and even venture to Old Trafford. For those craving a break from city life, the Peak District National Park, located less than an hour away, offers well-equipped facilities and even adapted cycle equipment for rent.
5. Singapore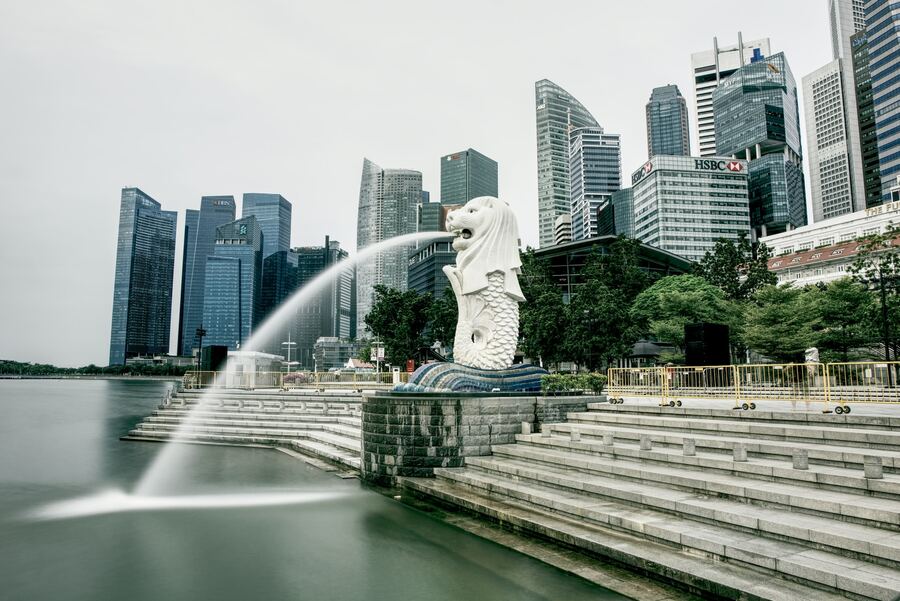 Source: Jay Ang/Unsplash
Singapore is internationally recognized for its comprehensive measures to ensure accessibility, which have been implemented for more than two decades. The city's long-standing commitment to addressing accessibility needs enhances the experience for visitors. The infrastructure has been thoughtfully designed to provide barrier-free access, without the need for steps. The transportation system, including the mass rapid transit and buses, caters to individuals with visual and motor impairments. Navigating the city is effortlessly convenient, offering endless possibilities. Explore the vibrant Chinatown, discover the remarkable city zoo, and indulge in the delectable street food available at various food hawker centers.
6. Sicily, Italy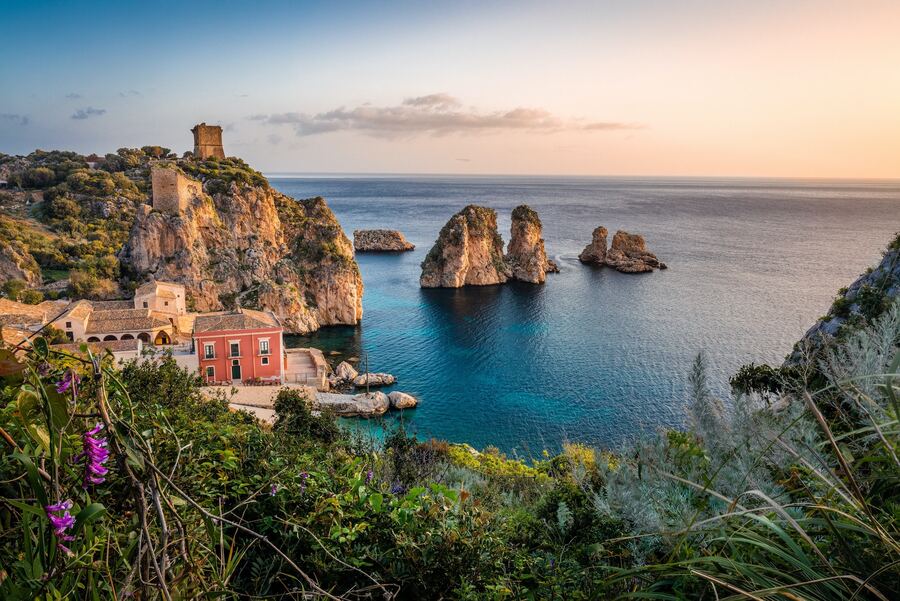 Source: Samuel Ferrara/Unsplash
Sicily may not be the most conventional choice for accessible travel, but it has definitely established itself as a worthy destination. While wheelchair users should be aware of the presence of cobbled streets and narrow pavements, there are accessible options available, particularly at some of the UNESCO world heritage sites like Mount Etna. Additionally, Sicily offers unique attractions for the visually impaired, such as a tactile museum and Europe's only sensorial botanic garden. Aside from indulging in the exquisite cuisine, there are also opportunities for activities like scuba diving, 4WD off-road driving, and experiencing traditional Sicilian fishing trips.
Elevate your travel experience together with us – ParkingNearAirports.io!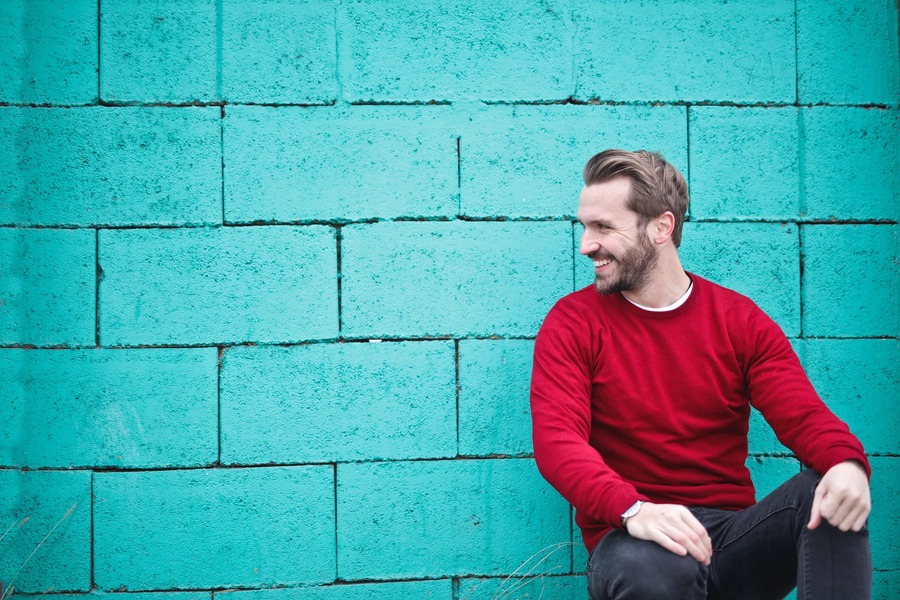 Source: Andrea Piacquadio/Unsplash
You might be surprised about this fact because most people are confident that on-site parking is the best choice when you're traveling by air. But, actually, it's not true, and we'll explain why.
People who prefer to get to the airport by car think that it's the most convenient option since on-site parking is the nearest place to the airport where it's possible to park a vehicle safely for the period of a trip. However, they make a huge mistake, as there is a big chance to face many following difficulties:
You will need to find a spot in a crowded lot,
You will need to carry the luggage all the way through the parking lot,
You must pay expensive fees without great service, and much more.
Sounds not so good, right? But there is one great solution in this situation – an off-site parking option!
The off-site parking service has many advantages, which will definitely convince you to change your choice during the next trip:
First of all, it's much cheaper. On-site parking can become too costly for you, as the price for such a parking type might equal half the value of the whole trip. The cost of the off-site parking, in turn, will be not so high, offering alongside free shuttles going back and forth between the parking lot and the airport.
Secondly, it's much faster. By choosing an on-site parking option, you'll be needed to find a free spot in a crowded lot, which takes a lot of time. However, by selecting an off-site parking option, you'll be able to drive directly to the entrance, where staff members will help you to pull your luggage out of your vehicle and load it into the shuttle, as well as park your car securely for you. Finally, a free shuttle will bring you and your bags to the airport.
Thirdly, it's much more convenient. No more worries about being late to the airport and your flight – the off-site parking is a hassle-free option that is usually faster. Since you use the services of a private company, people want to be sure you're satisfied with the quality and comfort of the services provided, so you don't need to wrack your brain about the quick path to the airport anymore.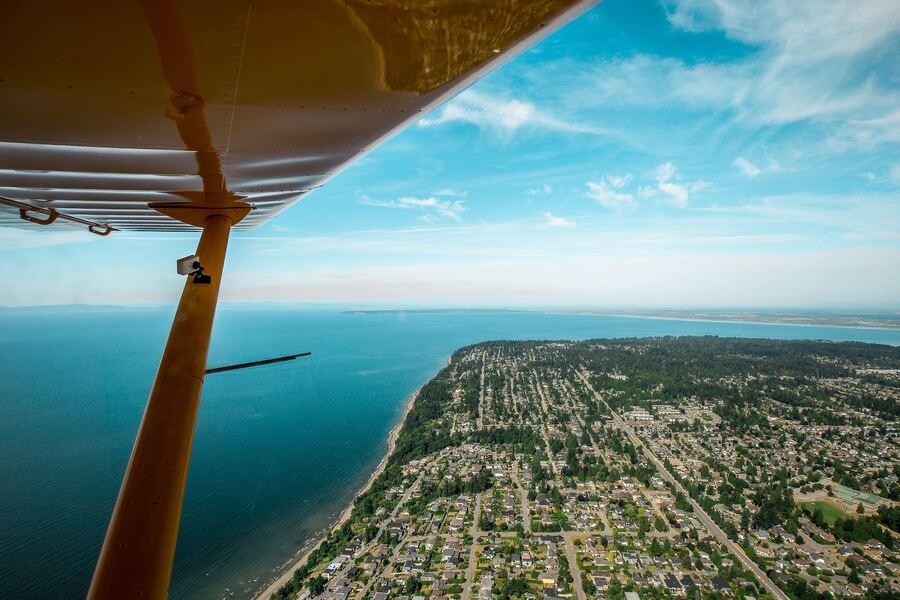 Source: Glen Jackson/Unsplash
As for the companies that provide the best off-site parking services, we've prepared an ideal option for you. Our booking platform, ParkingNearAirports.io, built excellent relationships with many parking lot operators to leave customers satisfied and their cars – safe. Furthermore, it doesn't matter what the airport you're flying from is – on our easy-to-navigate website, https://parkingnearairports.io/, you'll find the best deals for all the major airports and cruise ports in the United States and Canada.
To understand it better, we can give you an example. Let's imagine that you live in Detroit, Michigan, USA and plan to visit Melbourne, Australia. Then, you can use the services of affordable valet parking Detroit Airport. If you're flying from NYC, New York, the situation is the same – choose cheap parking near BUF Airport. So, as you can understand, everything works simply.

By the way, on our website, you can find all the required information about the advantages of off-site parking, airport parking deals, and others. So travel profitably and enjoy your following trip together with us!