We're glad to inform you that in October, four Marriott brands - Residence Inn by Marriott, SpringHill Suites by Marriott, Fairfield by Marriott, and TownePlace Suites by Marriott - will present new, complementary, and "highly customizable" breakfast options for guests throughout the United States. So it means that breakfast will be much better and tastier there this month.
The only one note we should make is the following: the new options won't be available immediately in all places, but it's the goal soon.
What can Marriott offer its guests?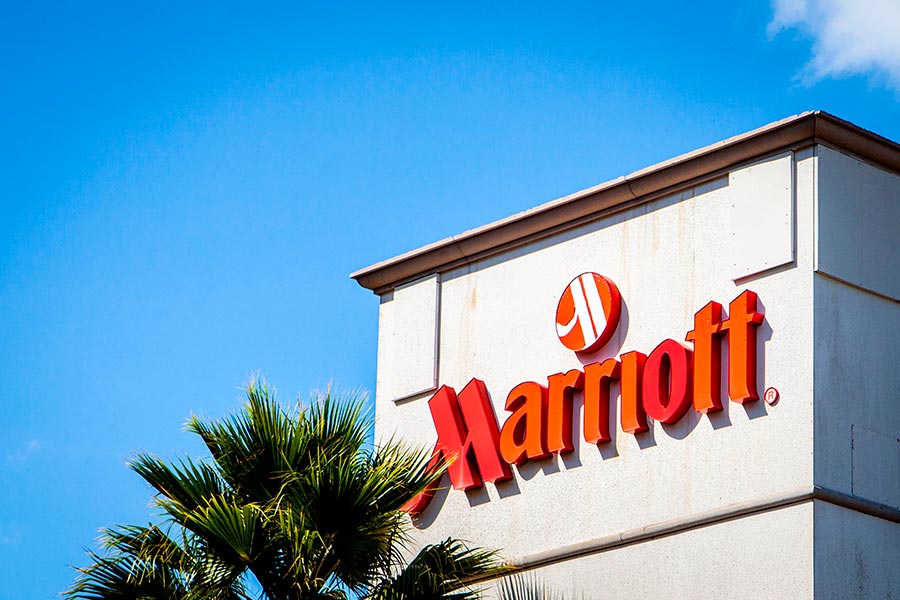 According to Marriott's announcement, such breakfast will include:
build-your-own bowls;
hot sandwiches;
spinach and cheese crustless quiche;
sausage, egg, and cheese on a whole-wheat bagel;
jalapeno cheddar baked souffle;
gluten-free items and fresh fruit.
Besides, as most people start their morning with the jolt of caffeine, fresh-brewed coffee and tea will also be available.
No one will argue that breakfast is the most important meal of the day. So that's why Diane Mayer, vice president and global brand manager for Classic Select Brands at Marriott, said the following:
"Breakfast has always been a special experience during a hotel stay - a moment to gather before continuing to travel or a reliable grab-and-go kickstart to the day."
To create a perfect breakfast for guests, Marriott carried out some surveys and found out that 75% of respondents prefer a hot breakfast buffet instead of traditional continental dishes. In addition, despite the pandemic, 72% of guests are ready to eat at a buffet again.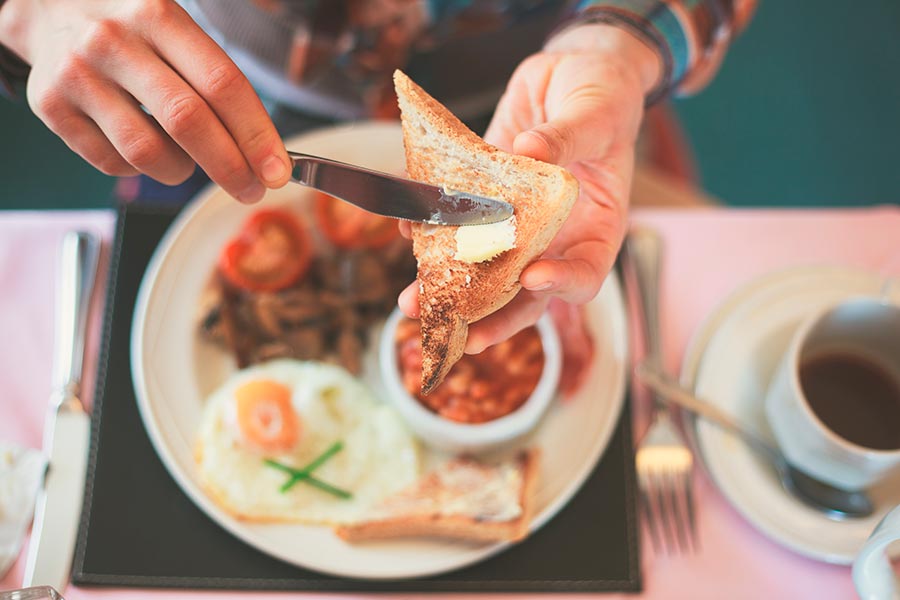 If we talk about build-your-own bowls, people will be able to choose from yogurt, oatmeal, or cereal and pile on healthy toppings such as pumpkin seeds, coconut flakes, and granola among others. Of course, popular sauces and toppings, including hot sriracha sauce and Cholula, will always be at hand if you prefer to enjoy cage-free eggs and sustainably grown pork.
Breakfast is a serious business for many travelers. However, not all hotel breakfasts are made equal. Actually, complimentary breakfast is a significant perk in many hotels around the world. For example, elite members can expect breakfast buffets or $150 credit for room service at some Marriott hotels, while others offer low credits that will barely get you a croissant.
Since all four hotel brands offer Marriott's new breakfast to all guests, not just elite Bonvoy members, travelers can count on significant savings on dollars that would otherwise be spent on the breakfast. It's especially relevant for families with many children or larger groups who decide to skip pancakes in town for a hot breakfast sandwich, yogurt, and coffee at the hotel.
Besides, given how the pandemic changed the breakfast offerings in many hotels, the availability of free and customizable hot breakfast options in these hotels may just be a sign that the hotel experience is returning to something close to normal.
Initially launching at select hotels, expect to see these exciting new breakfast options in about 3,000 hotels across the country this winter.
Travelers can find some helpful tips right here!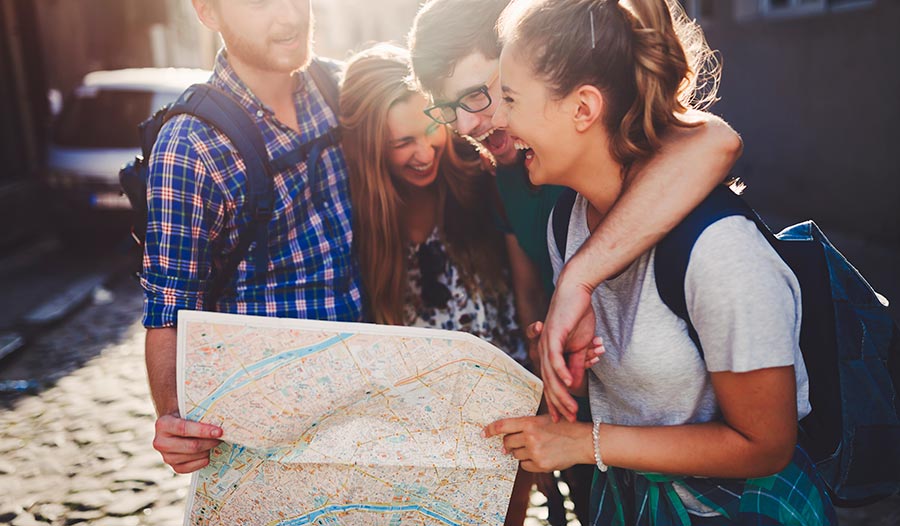 Besides the information about the complimentary breakfast described above, we'd like to give you one helpful tip. If you travel a lot, especially within the United States, and always choose the Marriott hotel as the best option to stay in, it'll be great for you to know how you can make your trip even better.
Have you ever heard something about off-site parking? If not, we recommend you take a closer look at this part of the article, as this information will be handy for those who prefer to travel by air and get to the airport by their own car.
Most people suppose that parking at the airport is the fastest and most convenient option for them. However, it's not actually true. We'll explain to you why.
To be true, being in a terminal parking lot isn't convenient at all. Although on-site airport parking is the nearest place where you can leave your vehicle for the period of a trip, you can face the following difficulties:
You will need to find a spot in a crowded lot,
You will need to carry the luggage all the way through the parking lot,
You must pay expensive fees without great service.
Sounds not good, right? However, we found an excellent solution for you - in this case, off-site parking can become a savior for you. So if you're trying to find a parking spot with great service nearby the airport you're flying from and don't want to leave there the most significant part of your budget, pay attention to this option.
How does it work?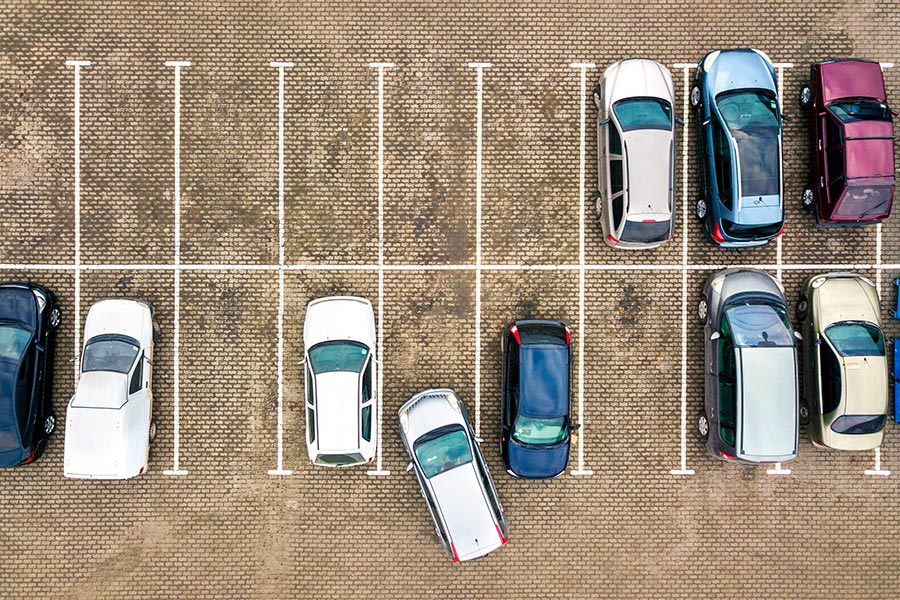 Obviously, people who chose a car as a way to get to the airport want to leave their vehicle safely while traveling and not to face the problems we described above. So what can off-site airport parking offer its customers?
Although a few miles usually separate such parking from the airport, you shouldn't worry about this. Off-site parking provides free shuttles going back and forth between the parking lot and the airport. Thanks to this, it removes any worries about getting stuck in traffic on the way to the airport during peak times. So all you need to do is choose the best time for you and inform the parking lot staff.
How does it work? Actually, everything is straightforward: when you come to the entrance, the staff will remove your luggage from your car and load it onto the shuttle, which will take you and your bags to the terminal. Then, the vehicle will be parked securely.
In addition, this type of parking is much cheaper, and this is good news, as nobody wants to waste money. Therefore, off-site parking is the perfect option to receive excellent service and save money at the same time.
Want to find some great offers? You don't need to go somewhere - just find it right here!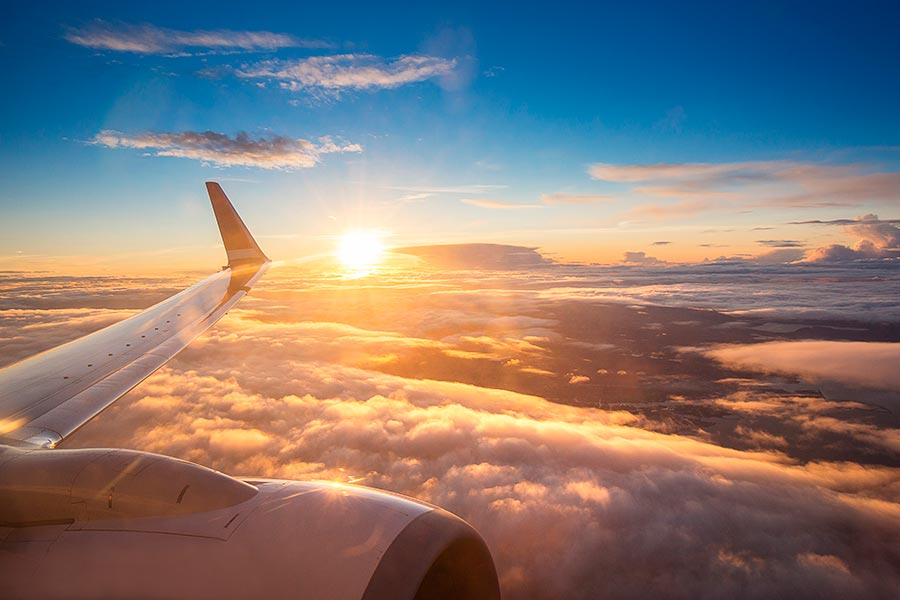 We're glad to inform you that you can find this solution right here. Our booking platform, ParkingNearAirports.io, offers the best prices on airport car parking and bundles hotel and parking packages. Besides, we provide the services for top cruise ports in Florida, Louisiana, Maryland, New Jersey, and Texas.
Our platform allows you to reserve a parking spot through a few clicks within the application. As a result, customers receive a booking confirmation and a guaranteed parking spot upon arrival at the off-airport lot. Besides, if plans change, you can cancel hassle-free and receive a refund.
To understand it better, we would like to give you an example. Let's imagine that you live in Cincinnati, Ohio. If you're planning a trip to Dallas, Texas, you can use the services of cheap
parking near Cincinnati Airport
. If you're coming from Dallas, the situation is the same - you can choose affordable
parking near Dallas Fort Worth Airport
. So it just depends on the place you're flying from.
Also, ParkingNearAirports.io offers its customers special
airport parking reservations coupons
. With the help of these coupons, you can make the price for parking even two times less. So don't forget to use them to save as much money as possible.
You can find all the necessary and helpful information connected with the off-site airport parking on our official website. Enjoy traveling!