Even though the ongoing pandemic is unfortunately still with us, more than two-thirds of the world's countries, including the most significant part of Europe, have reopened their doors for U. S. citizens. Meanwhile, the Centers for Disease Control and Prevention advises Americans not to travel internationally before they're fully vaccinated against Covid-19.
Even in this case, considering the rise of the more pestiferous Delta variant, the C.D.C. recommends travelers to "pay close attention to the situation at your international destination before traveling outside the United States." Apart from the risk to human health, things can change quickly, and travelers should check for the most recent updates. In addition, borders may close, and quarantine, testing, and insurance requirements can change even without notice.
Besides the restrictions that individual countries may have in place to enter their territory, all passengers over the age of 2 who wish to board a flight into the United States from overseas must produce a negative viral test for the coronavirus carried out in the three previous days. If a delayed or missed flight pushes the departure beyond that, a retest is required. An exemption applies to those who can prove that they have recovered from the virus within the previous three months.
Other C.D.C. travel recommendations are different for those who are fully vaccinated and those who aren't. Vaccinated people are still at risk of getting and spreading variants of the virus. Hence the C.D.C. informs that in addition to the mandatory test to board the return flight, they are also tested three to five days after returning to the United States. However, the C.D.C. says they don't need to be quarantined unless they get a positive result. They also don't need a pre-test before leaving the United States, although the destination may still require it.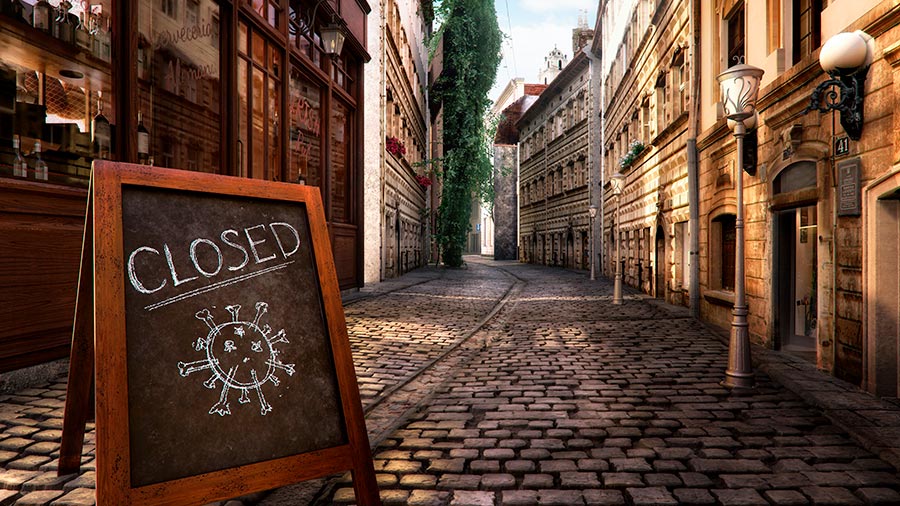 Unvaccinated travelers are asked to undergo a pre-test one to three days before leaving the United States, obtain the mandatory test before their return flight, and be tested three to five days after returning home. It's also recommended to self-quarantine for seven days upon their return, even with a negative result. People who don't want to undergo the test are asked to stay at home for ten days (14 with known exposure).
People who want to learn about the risk of coronavirus infection in a given country can visit the C.D.C. website, which presents a four-tier ranking system. For information on entry requirements, such as testing and quarantine, curfews, and movement restrictions, please visit the State Department's website for detailed country information. In April, the State Department moved 80 percent of the world's countries to "Level 4: Do Not Travel" to reflect the unpredictability and changing threat posed by the pandemic.
Below you'll find a list of countries that were open to U.S. citizens as of the end of August or are expected to be open shortly. Almost all of them require completing a medical form to check tests or confirm vaccination at least two weeks before the trip, and some require entry visas. Many have additional restrictions, including mandatory masks and curfews. In addition, people who have recently visited or traveled through countries with Covid-19 mutations, such as Brazil, the UK, India, and South Africa, may be denied entry or subject to additional quarantine restrictions.
Where is it possible to have a trip?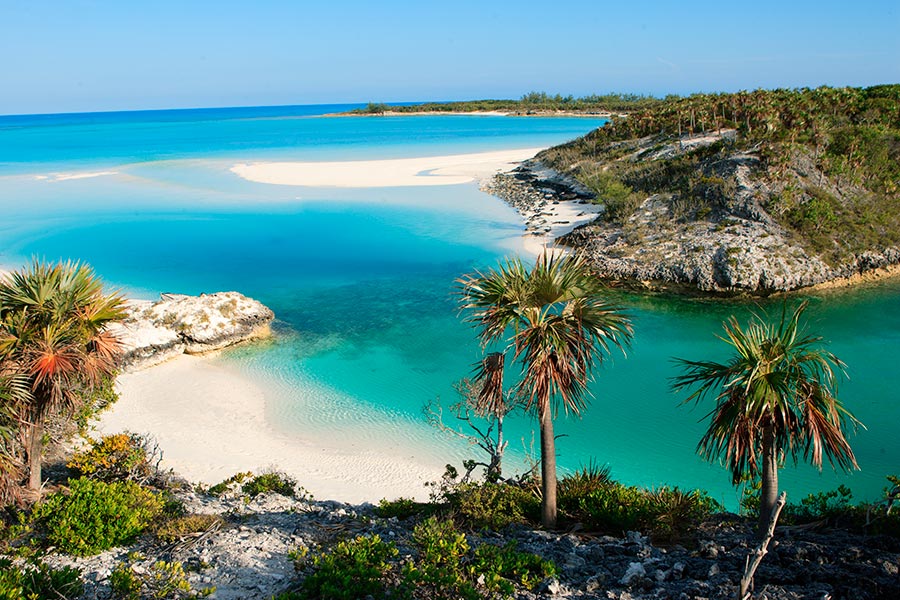 Here are the top 20 countries to have a trip during the pandemic:
Austria,
The Bahamas,
Belgium,
Canada,
Denmark,
Egypt,
France,
Germany,
Iceland,
Italy,
Latvia,
Maldives,
Netherlands,
Portugal,
Romania,
Serbia,
Switzerland,
Thailand,
The United Arab Emirates,
The United Kingdom.
Besides, American citizens are able to fly to such countries as Sweden, Poland, Peru, North Macedonia, Morocco, and others. As it was already noticed, you can visit the official C.D.C. website, where you'll find all the information you need about the requirements and the risk of Covid-19 infection. So stay safe and enjoy traveling!
Here are some more helpful tips for U.S. travelers!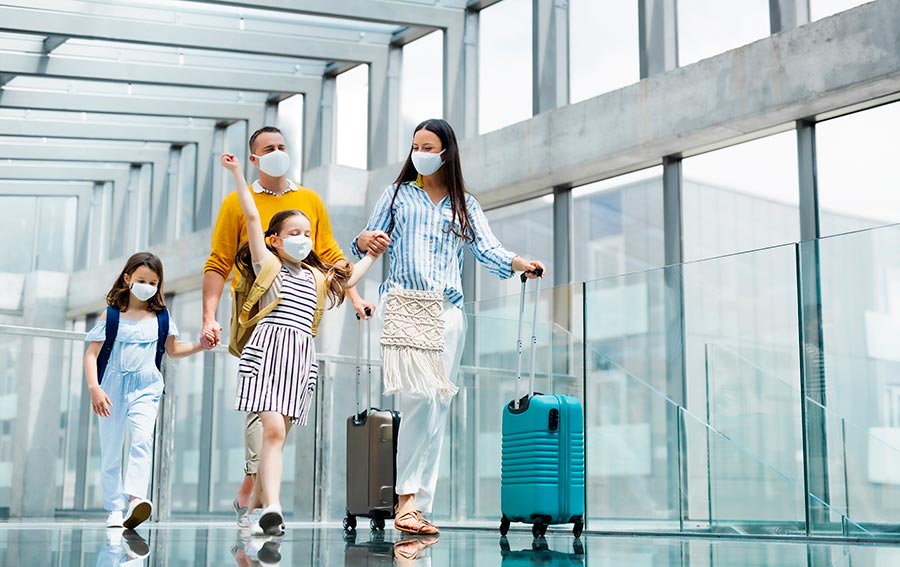 Have you ever heard something about off-site parking? If not, we recommend you take a closer look at this part of the article, as this information will be handy for those who prefer to travel by air and get to the airport by their own car.
Most people suppose that parking at the airport is the fastest and most convenient option for them. However, it's not actually true. We'll explain to you why.
To be true, being in a terminal parking lot isn't convenient at all. Although on-site airport parking is the nearest place where you can leave your vehicle for the period of a trip, you can face the following difficulties:
You will need to find a spot in a crowded lot,
You will need to carry the luggage all the way through the parking lot,
You must pay expensive fees without great service.
Sounds not good, right? However, we found an excellent solution for you - in this case, off-site parking can become a savior for you. So if you're trying to find a parking spot with great service nearby the airport you're flying from and don't want to leave there the most significant part of your budget, pay attention to this option.
How does it work?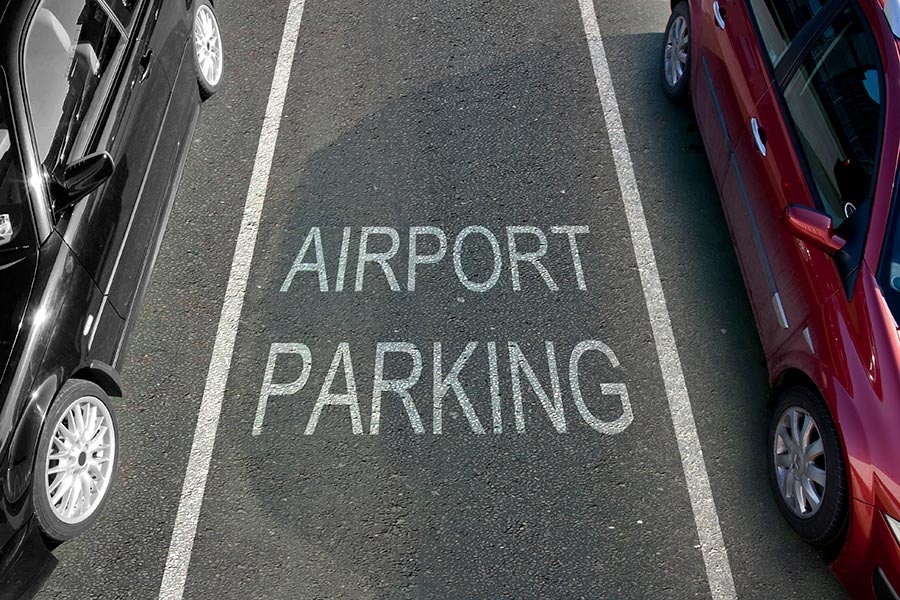 Obviously, people who chose a car as a way to get to the airport want to leave their vehicle safely while traveling and not to face the problems we described above. So what can off-site airport parking offer its customers?
Although a few miles usually separate such parking from the airport, you shouldn't worry about this. Off-site parking provides free shuttles going back and forth between the parking lot and the airport. Thanks to this, it removes any worries about getting stuck in traffic on the way to the airport during peak times. So all you need to do is choose the best time for you and inform the parking lot staff.
How does it work? Actually, everything is straightforward: when you come to the entrance, the staff will remove your luggage from your car and load it onto the shuttle, which will take you and your bags to the terminal. Then, the vehicle will be parked securely.
In addition, this type of parking is much cheaper, and this is good news, as nobody wants to waste money. Therefore, off-site parking is the perfect option to receive excellent service and save money at the same time.
Want to find some great offers? You don't need to go somewhere - just find it right here!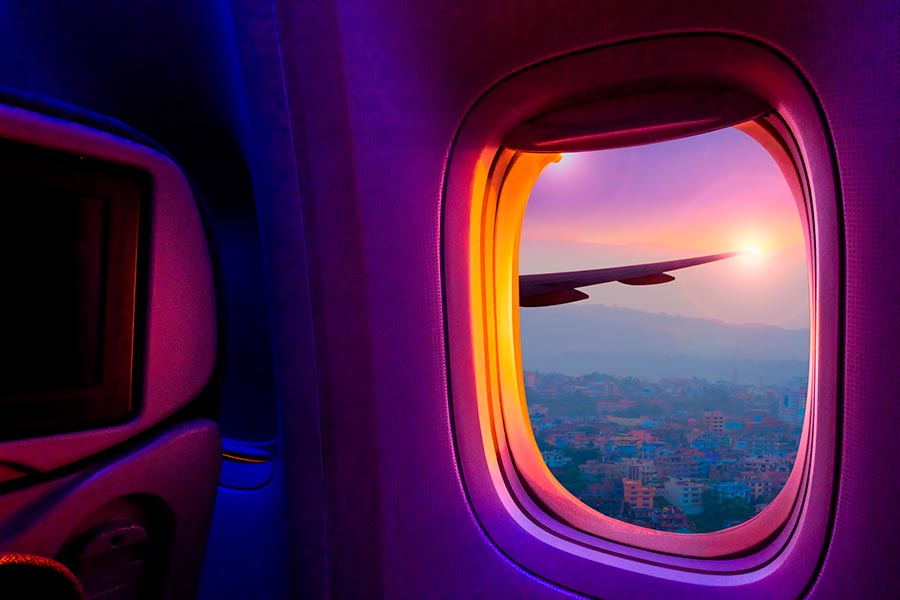 We're glad to inform you that you can find this solution right here. Our booking platform, ParkingNearAirports.io, offers the best prices on airport car parking and bundles hotel and parking packages. Besides, we provide the services for top cruise ports in Florida, Louisiana, Maryland, New Jersey, and Texas.
Our platform allows you to reserve a parking spot through a few clicks within the application. As a result, customers receive a booking confirmation and a guaranteed parking spot upon arrival at the off-airport lot. Besides, if plans change, you can cancel hassle-free and receive a refund.
To understand it better, we would like to give you an example. Let's imagine that you live in San Francisco, California. If you're planning a trip to Seattle, Washington, you can use the services of affordable
San Francisco airport parking
. If you're coming from Seattle, the situation is the same - you can choose a
cheap parking SeaTac
. So it just depends on the place you're flying from.
Also, ParkingNearAirports.io offers its customers special
airport coupons
. With the help of these coupons, you can make the price for parking even two times less. So don't forget to use them to save as much money as possible.
You can find all the necessary and helpful information connected with the off-site airport parking on our official website. Enjoy traveling!