You probably know that this summer, it became possible to travel to France. Shortly after the opening, one of the low-cost french airlines, French Bee, introduced flights to Orly from the New York Metropolitan area at astoundingly low prices. According to one of the passengers, who took the advantage first, it was a pretty nice trip as he "boarded the departure around midnight, sipped a glass of Champagne, and woke up in Paris." So let's take a look at how it was to answer the following question: is it worth flying to Paris only for $199?
Is it possible to fly to France only for $199?
Yes! French Bee now provides departures from Newark Airport to Orly only for $199 one way for a basic fare that includes one 26-pound hand luggage. Passengers are also able to choose additional price levels with options for checked bags, in-flight meals, and seat selection. Outbound flights are operated three to four times a week, depending on the season, departing at 11:55 p.m. and arriving at Paris Orly Airport at 12:05 p.m. the next day.
Which amenities can you find inside the airline's new Airbus A350-900 aircraft? Below you'll find a little list:
mood lighting which mimics sunrise and sunset;
comfort-focused design;
temperature control;
convenient USB and electrical ports;
extra-large HD touch screens for in-flight entertainment;
optional Wi-Fi.
Besides the flights from New York, French Bee also flies to Paris from San Francisco and serves Pape'ete, Tahiti, in the South Pacific.
By the way, November and December are the perfect time to visit Paris, as you'll definitely enjoy the Christmas markets, dazzling lights, concerts, and dinner cruises on the Seine there. Since the beginning of November, department stores, shopping centers, and hotels have been decorated with festive decor, and chill in the air only adds a holiday atmosphere.
Where to stay in Paris?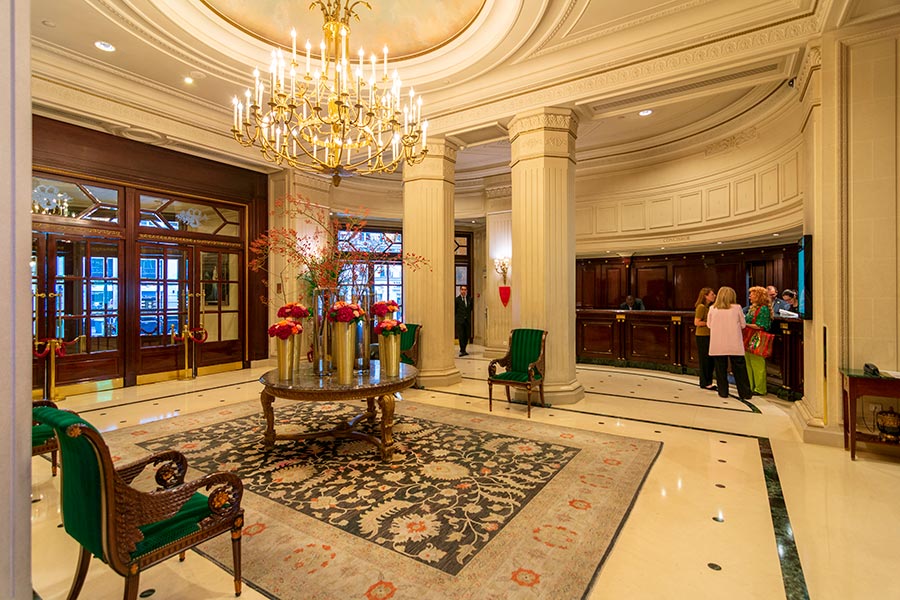 You'll be happy to hear that you can find different hotels in every price range in Paris. So let's take a closer look at some of them.
InterContinental Paris le Grand. If you're looking for a luxury hotel where you'll be able to relax and enjoy French cuisine, we recommend you pay attention to the five-star InterContinental Paris le Grand. This place offers its customers spacious guest rooms and suites as well as views of the Opera Garnier.
Hôtel Maison Mère. This boutique hotel in the 9th arrondissement is just as good. It's designed in a comfortable, homely style, with high-quality bed linen, the latest technology, and charming personal touches. Excellent cocktails, great restaurant, and friendly staff complete the picture at this family-owned hotel.
Sonder Atala. Another great option is Sonder Atala - a hotel with Art Deco design, contemporary artwork, fitness center, rooftop terrace, and many rooms located steps from the Champs-Elysées.
Where to go in Paris?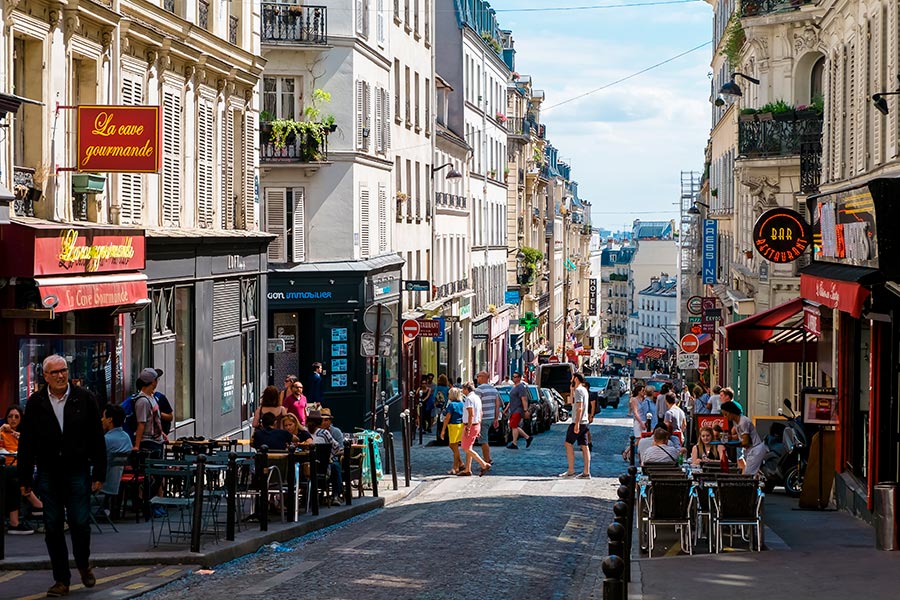 Finally, if we speak about the things to do in this city of love, we recommend you draw your attention to the following:
Eiffel Tower. Of course, if you've never been to Paris yet, the first thing you need to do is visit Eiffel Tower. Believe us: you'll definitely enjoy seeing it sparkle in the night. In addition, during the day you'll be able to see the famous tower from various places throughout Paris. By the way, the same applies to the Louvre Museum.
Retro Tour Paris. What about a ride through Paris streets in the sidecar of a motorcycle? If you choose this option, it'll surely be fun to see the heads turn as you fly by. Besides, it's even better to turn to Montmartre to admire the magnificent views of Paris and visit the Sacré-Coeur basilica.
A food tour on the Rue des Martyrs. If you're a food fan and want to taste the local cuisine, this option will be the best for you. You'll be passed by produce markets with tempting displays of ripe fruits and vegetables, cheese shops, bakeries, meat markets, and wine stores along the way offering tasty samples.
Here you'll find some helpful tips!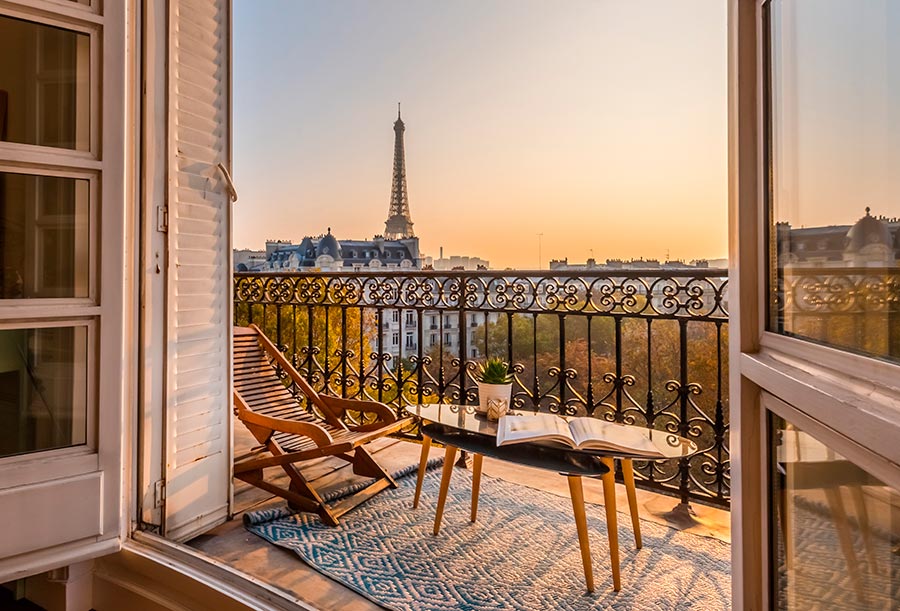 Have you ever heard something about off-site parking? If not, we recommend you take a closer look at this part of the article, as this information will be handy for those who prefer to travel by air and get to the airport by their own car.
Most people suppose that parking at the airport is the fastest and most convenient option for them. However, it's not actually true. We'll explain to you why.
To be true, being in a terminal parking lot isn't convenient at all. Although on-site airport parking is the nearest place where you can leave your vehicle for the period of a trip, you can face the following difficulties:
You will need to find a spot in a crowded lot,
You will need to carry the luggage all the way through the parking lot,
You must pay expensive fees without great service.
Sounds not good, right? However, we found an excellent solution for you - in this case, off-site parking can become a savior for you. So if you're trying to find a parking spot with great service nearby the airport you're flying from and don't want to leave there the most significant part of your budget, pay attention to this option.
How does it work?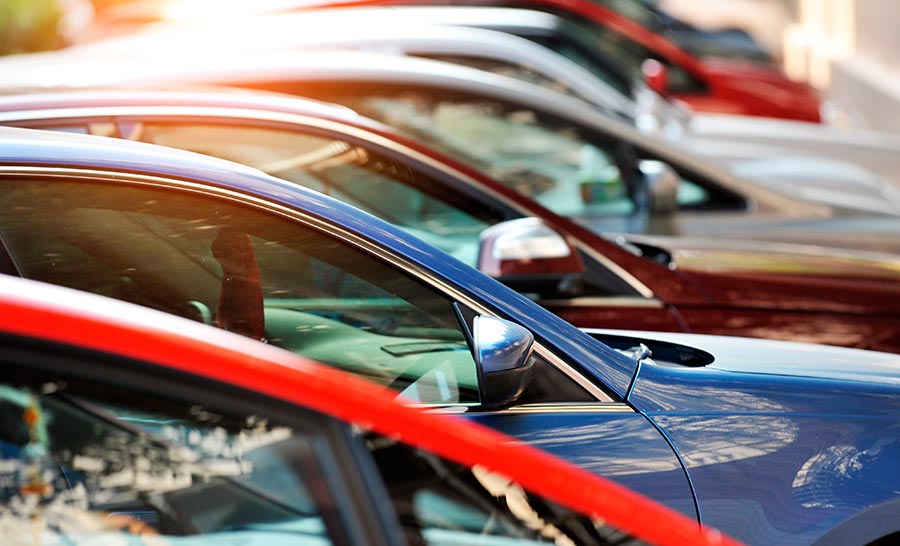 Obviously, people who chose a car as a way to get to the airport want to leave their vehicle safely while traveling and not to face the problems we described above. So what can off-site airport parking offer its customers?
Although a few miles usually separate such parking from the airport, you shouldn't worry about this. Off-site parking provides free shuttles going back and forth between the parking lot and the airport. Thanks to this, it removes any worries about getting stuck in traffic on the way to the airport during peak times. So all you need to do is choose the best time for you and inform the parking lot staff.
How does it work? Actually, everything is straightforward: when you come to the entrance, the staff will remove your luggage from your car and load it onto the shuttle, which will take you and your bags to the terminal. Then, the vehicle will be parked securely.
In addition, this type of parking is much cheaper, and this is good news, as nobody wants to waste money. Therefore, off-site parking is the perfect option to receive excellent service and save money at the same time.
Want to find some great offers? You don't need to go somewhere - just find it right here!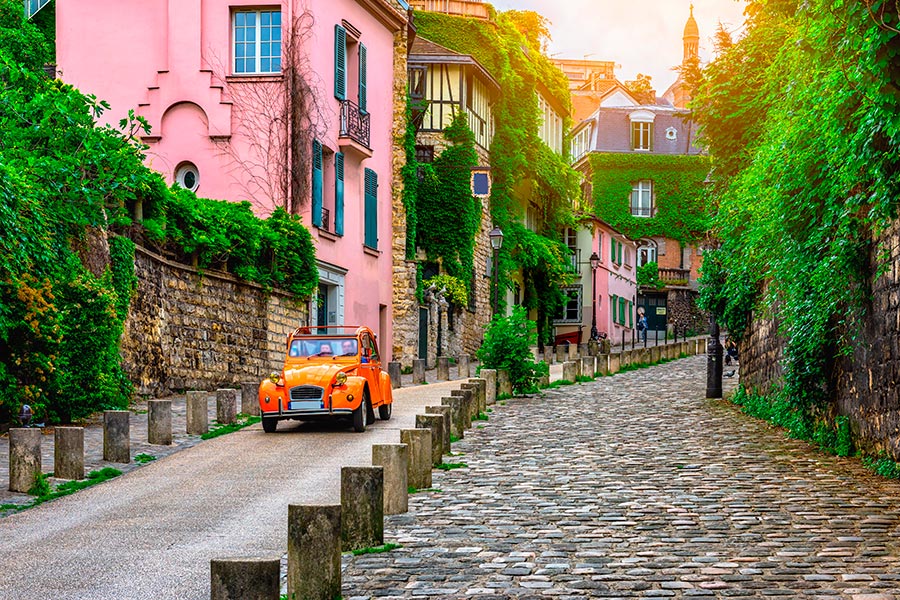 We're glad to inform you that you can find this solution right here. Our booking platform, ParkingNearAirports.io, offers the best prices on airport car parking and bundles hotel and parking packages. Besides, we provide the services for top cruise ports in Florida, Louisiana, Maryland, New Jersey, and Texas.
Our platform allows you to reserve a parking spot through a few clicks within the application. As a result, customers receive a booking confirmation and a guaranteed parking spot upon arrival at the off-airport lot. Besides, if plans change, you can cancel hassle-free and receive a refund.
To understand it better, we would like to give you an example. Let's imagine that you live in San Francisco, California. If you're planning a trip to Paris, you can use the services of cheap
SFO parking with shuttle
. If you're coming from NYC, the situation is the same - you can choose affordable
Newark airport weekly parking
. So it just depends on the place you're flying from.
Also, ParkingNearAirports.io offers its customers special
airport coupons
. With the help of these coupons, you can make the price for parking even two times less. So don't forget to use them to save as much money as possible.
You can find all the necessary and helpful information connected with the off-site airport parking on our official website. Enjoy traveling!