Probably, many of us have ever felt in the following situation: when you're coming to the country, the language of which you don't know, you have no idea how to break such a language barrier. So how to make sense of a printed sign or quickly translate a message? We're glad to say that nowadays, it's possible - you just need to use any free translation app.
Thanks to Google and Apple that joined forces and launched their machine-learning engines in their Google Translate and Apple's Translate apps, you'll be able now to communicate with foreigners much easier. However, of course, you should keep in mind that such a computer interpretation isn't perfect. So there's a chance that you'll get some awkward translations (and stares). But, in general, these free translation apps can provide a general sense of things and become learning aids.
So let's take a closer look at them to get the answer to our main question: how can such apps help us to talk to the world, and is it actually possible? Come on!
1. Choose your translator.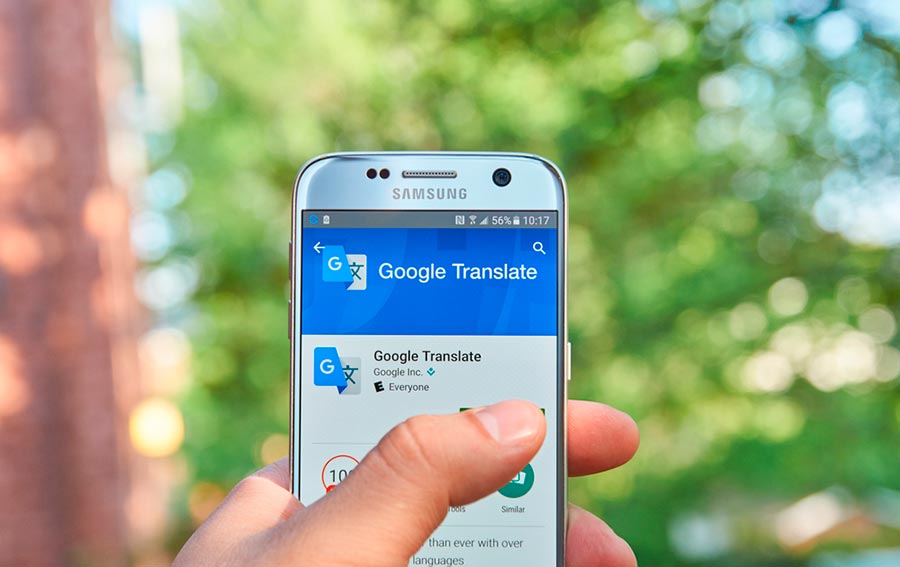 We all know Google Translate well - it's in its 15th year and available on the web, as a Chrome browser extension, and as both Android and iOS apps. The main advantage of this free app is that it supports more than 100 languages.
If we speak about Apple Translate, this app supports only 11 languages. Last year, Apple released its Translate app for the iPhone and added it to the iOS 15 update for the iPad in September.
Actually, everything you need to use the apps is a good Internet connection unless the content is available for offline download. For example, audio pronunciation or other features may not be available for some languages.
Google Translate and Apple Translate are pretty easy to use. You just need to open the app and select the languages between which you want to translate. Then, please enter the text or say it aloud to get the translation through the screen and speaker.
Besides, both apps support the Conversation mode, where you can chat bilingual (in a supported language) with someone while the app automatically translates. Plus, you can save your favorite phrases for later use in both apps.
2. See it and read it.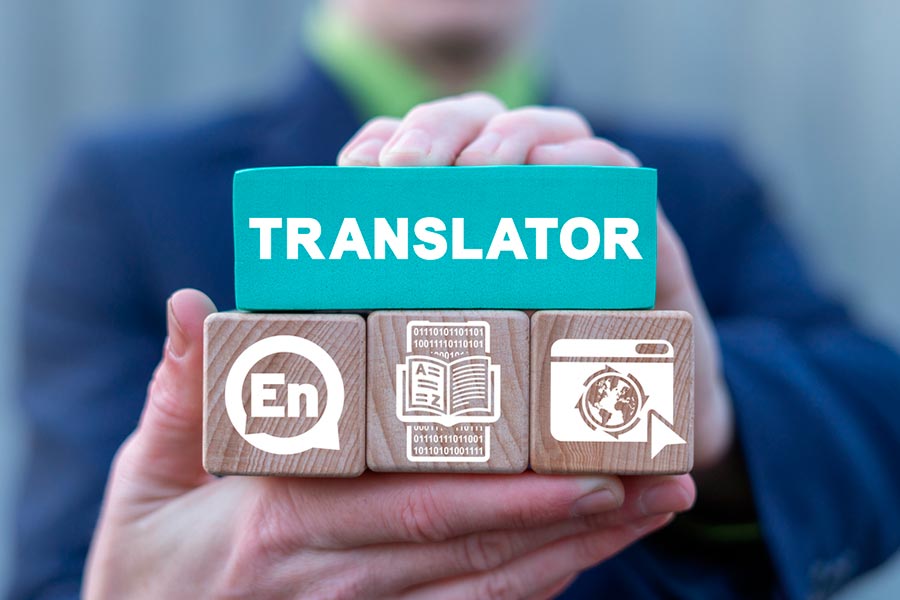 As for Google Translate, there is one great function there: you can translate with the help of your phone's camera. Such an option can help you translate text on signs, books, photographs, and other printed matter. Just open the camera app, point the camera at the text you want to translate, and click "Translate."
Apple Translate, in turn, has the function "Live Text," which was introduced in the iOS 15 version. Everything you need to do is point the camera at the text and when a yellow frame appears around the words, tap the text icon in the bottom right corner of the screen. Then, select the words to convert and tap "Translate" in the pop-up menu on the screen.
3. Translating in other apps.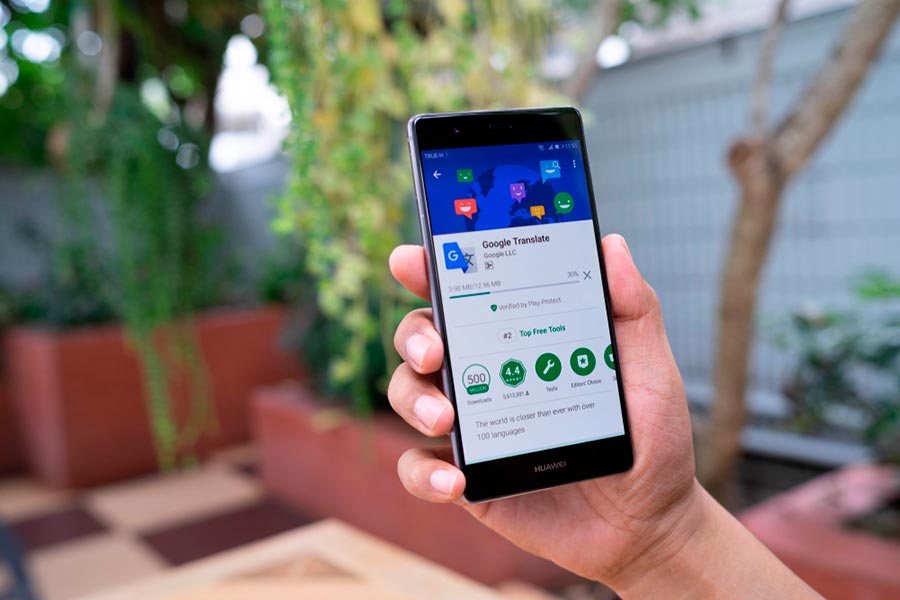 Probably, you didn't know that the baked-in powers of translation also extend to other compatible applications. For example, if you use Google Translate on your Android device, click the "Menu" icon in the upper-left corner, select "Settings," and enable the "Tap to Translate" function. When you find the text you want to convert, choose the words, click the "Translate" option in the pop-up menu, and select the language you wish to.
Apple Translate, in turn, converts text in compatible applications on iOS devices (for example, in the Safari browser) and can replace typed text with a translated version. Just select the text you want to convert, and from the menu above, click "Translate"; you may need to click the arrow at the end of the menu to get to this option. When the full "Translate" menu appears, you can see and hear the translation and select one of several options, including "Replace with Translation."
4. Use the digital assistant.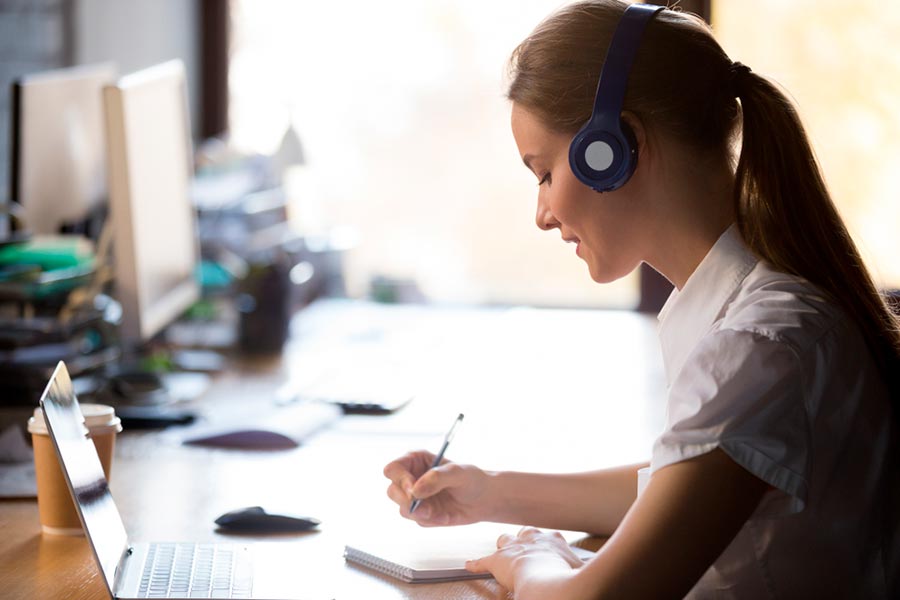 Do you remember that there is a digital assistant on your phone? Actually, it can stand in good stead: if you turn on the interpreter mode, you'll be able to translate conversations into dozens of languages on demand. Just say something like "Hey, Google, be my Mandarin interpreter" on the Android device or "Hey, Siri, how do I say, 'Where's the nearest train station?' in French?" on iPhone or iPad, and everything will be done.
5. Typing in translation.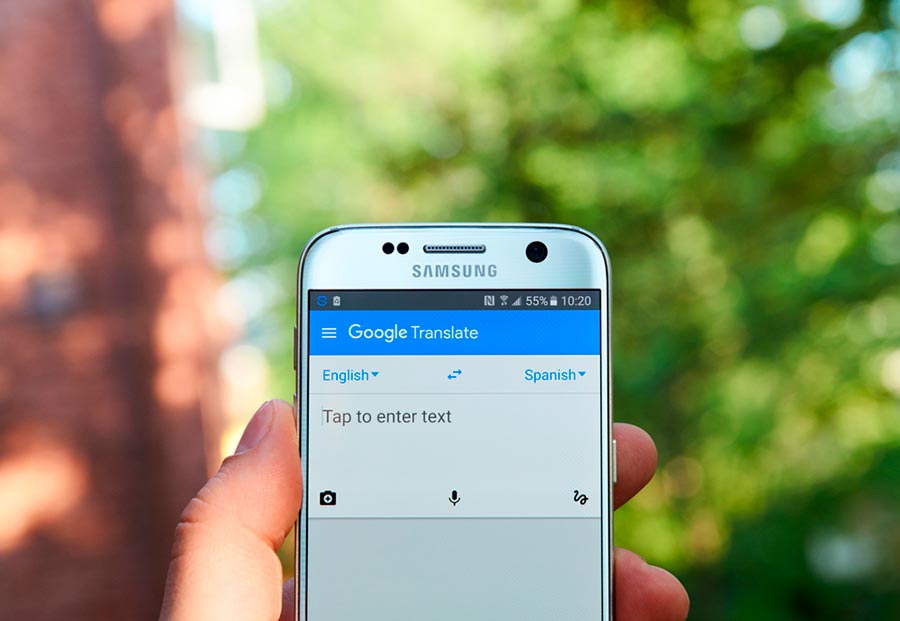 Even though both apps provide hands-free interpretations, there is also the possibility to type the text in different languages. Let's take a look at how to do that on Android and iOS.
To add such an alternate keyboard to Google Gboard for Android or iOS, open an app that accepts text (for example, an email app), click the "Settings" icon, then click "Languages," and then click "Add Keyboard" to select a language. Next, click the "More" icon with three dots in the Gboard menu to go to the Google Translate option for typed text.
On the iPhone or iPad running iOS 15, in turn, open the "Settings" icon, select "General," and then click "Keyboard." Select "Add New Keyboard" and select a language from the menu. After adding the new keyboard(s), you can switch between them by clicking the globe icon in the lower-left corner of the screen.
But what if a native speaker tells you that the translation of the application is wrong? You should make the following easy steps: go to the "Help & Feedback" menu in Google Translate settings or report it on Apple's Translate Feedback page.
Here travelers can find some helpful tips!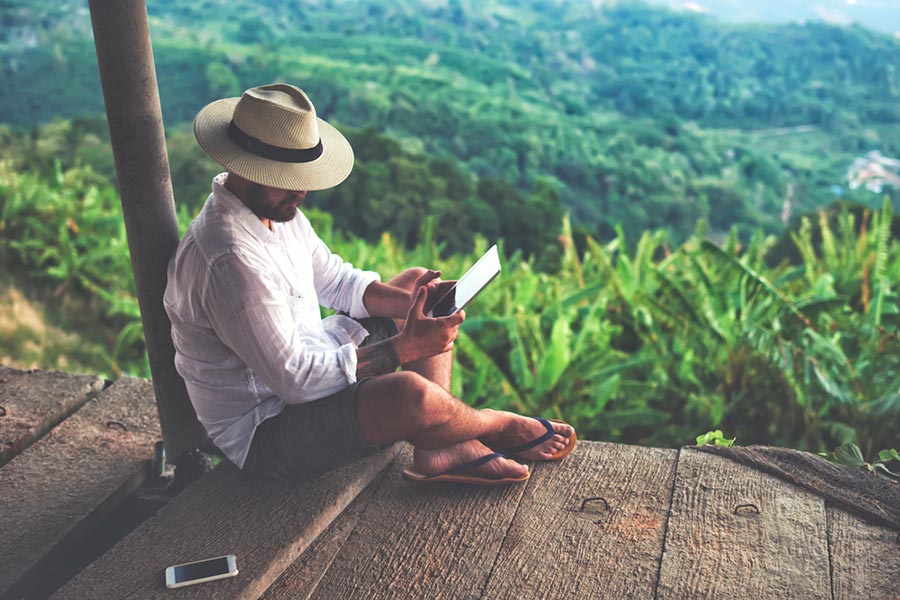 Have you ever heard something about off-site parking? If not, we recommend you take a closer look at this part of the article, as this information will be handy for those who prefer to travel by air and get to the airport by their own car.
Most people suppose that parking at the airport is the fastest and most convenient option for them. However, it's not actually true. We'll explain to you why.
To be true, being in a terminal parking lot isn't convenient at all. Although on-site airport parking is the nearest place where you can leave your vehicle for the period of a trip, you can face the following difficulties:
You will need to find a spot in a crowded lot,
You will need to carry the luggage all the way through the parking lot,
You must pay expensive fees without great service.
Sounds not good, right? However, we found an excellent solution for you - in this case, off-site parking can become a savior for you. So if you're trying to find a parking spot with great service nearby the airport you're flying from and don't want to leave there the most significant part of your budget, pay attention to this option.
How does it work?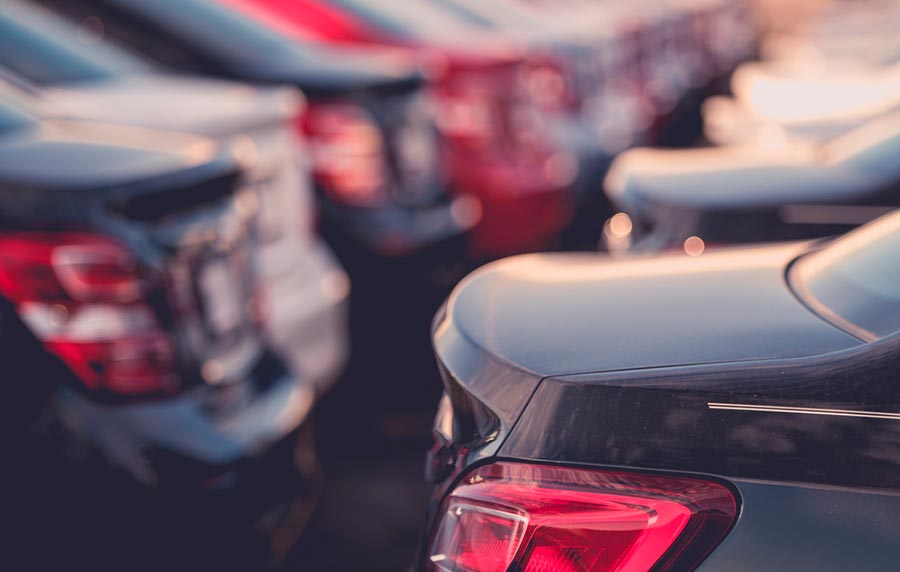 Obviously, people who chose a car as a way to get to the airport want to leave their vehicle safely while traveling and not to face the problems we described above. So what can off-site airport parking offer its customers?
Although a few miles usually separate such parking from the airport, you shouldn't worry about this. Off-site parking provides free shuttles going back and forth between the parking lot and the airport. Thanks to this, it removes any worries about getting stuck in traffic on the way to the airport during peak times. So all you need to do is choose the best time for you and inform the parking lot staff.
How does it work? Actually, everything is straightforward: when you come to the entrance, the staff will remove your luggage from your car and load it onto the shuttle, which will take you and your bags to the terminal. Then, the vehicle will be parked securely.
In addition, this type of parking is much cheaper, and this is good news, as nobody wants to waste money. Therefore, off-site parking is the perfect option to receive excellent service and save money at the same time.
Want to find some great offers? You don't need to go somewhere - just find it right here!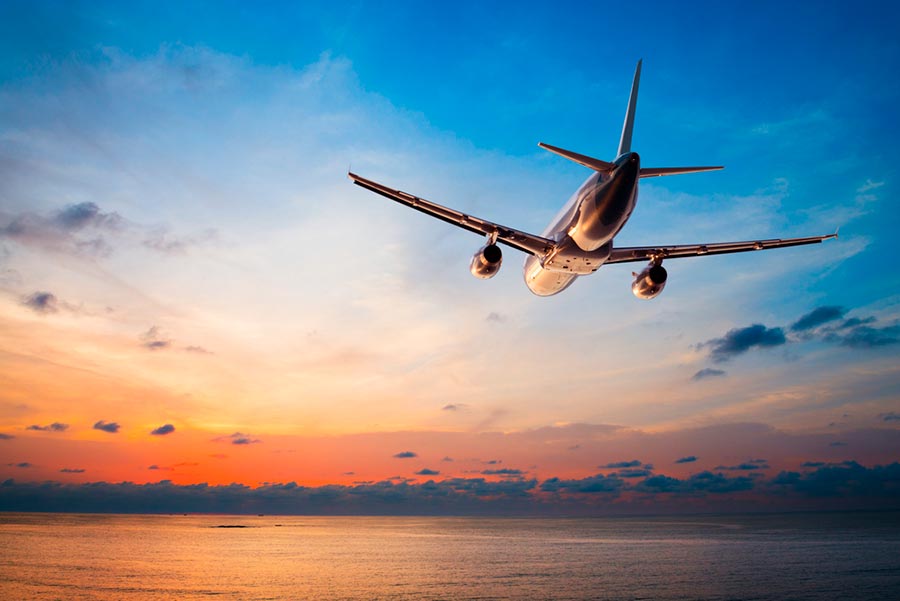 We're glad to inform you that you can find this solution right here. Our booking platform, ParkingNearAirports.io, offers the best prices on airport car parking and bundles hotel and parking packages. Besides, we provide the services for top cruise ports in Florida, Louisiana, Maryland, New Jersey, and Texas.
Our platform allows you to reserve a parking spot through a few clicks within the application. As a result, customers receive a booking confirmation and a guaranteed parking spot upon arrival at the off-airport lot. Besides, if plans change, you can cancel hassle-free and receive a refund.
To understand it better, we would like to give you an example. Let's imagine that you live in Salt Lake City, Utah. If you're planning a trip to Richmond, Virginia, you can use the services of
cheap parking near SLC Airport
. If you're coming from Richmond, the situation is the same - you can choose affordable
RIC long-term parking
. So it just depends on the place you're flying from.
Also, ParkingNearAirports.io offers its customers special
airport parking coupons
. With the help of these coupons, you can make the price for parking even two times less. So don't forget to use them to save as much money as possible.
You can find all the necessary and helpful information connected with the off-site airport parking on our official website. Enjoy traveling!