You'll probably agree that no one wants to be fined, as it's a very unpleasant thing. Moreover, in this case, your purse suffers from your mistakes. However, people continue falling in different situations, after which they must pay the fine. And airline passengers aren't the exception.
The Federal Aviation Administration issued new fines for eight passengers totaling $161,823 in late November. It's the third-largest set of penalties since the department announced a "zero-tolerance policy towards naughty behavior on board" in early 2021.
Over 5,200 unruly passenger incidents were reported to the FAA since Jan.1. In addition, the agency itself has received nearly 300 reports of passenger misconduct due to alcohol intoxication.
The largest fine - $40,823 - was for a passenger who illegally carried alcohol aboard an April Southwest Airlines flight. The FAA reported the following: when the flight attendant asked the passenger to stop drinking, "he began to show sexual intent." Then, the traveler went into the plane's toilet to smoke marijuana. The situation ended with resisting arrest and public drunkenness.
The second example is another intoxicated passenger who repeatedly removed his mask from his face, although the crew members insisted on the opposite. He swore at the other passengers and yelled at the crew, "This is America. It's freedom of speech. What don't you understand?" The troublemaker was fined $24,000.
As for the third case, a decent-looking man went so wild that he "made the bathroom floor a mess, verbally abused the flight crew and refused to follow steward instructions to wear a face mask," reports the FAA in the press release. The fine was $17,000.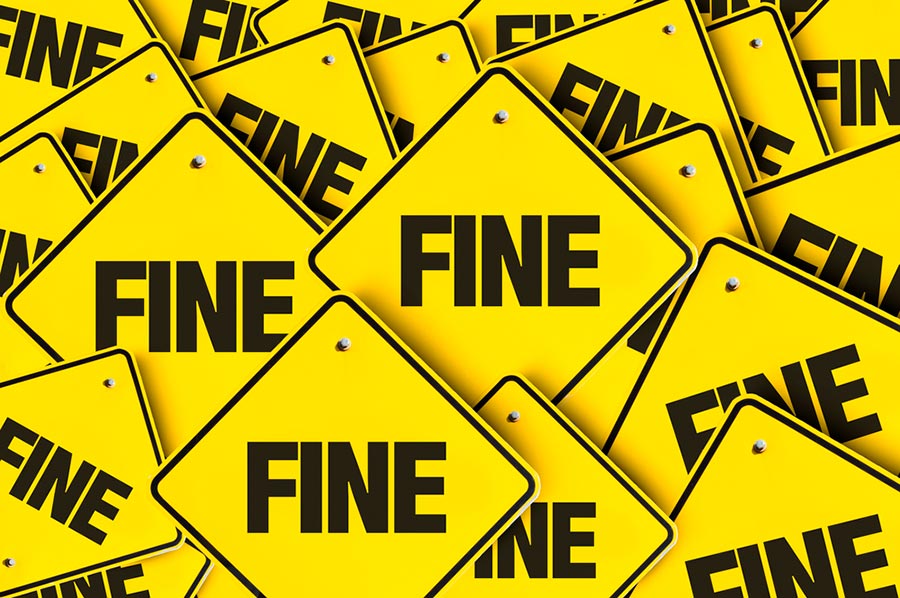 The list goes on: one "master" threw a drink and "stomped on it," another went to the bathroom, mixed his alcohol with a soft drink, and threw the empty liquor bottle down the toilet to cover his tracks.
Several skirmishes involved passengers bringing their alcohol on board, which is forbidden.
Travelers aren't allowed to drink their own alcohol not only during the flight but even at the airport. By the way, not many people know about the airport at all.
According to experts, cases of unruly behavior in planes certainly affect the quality of work of flight attendants.
"These people pose a threat to the crew and other passengers: people can get hurt in outbursts of violence, and pilots can get distracted in a critical situation. So we're not ready to accept this as the new normal," said the crew members.
The FAA's warning about the big fines appeared when airlines faced the enormous influx of passengers since the pandemic began. A total of 20 million Americans flew to their small homeland to celebrate the Thanksgiving holiday (the fourth Thursday in November).
Here you'll find some helpful tips for fellow travelers!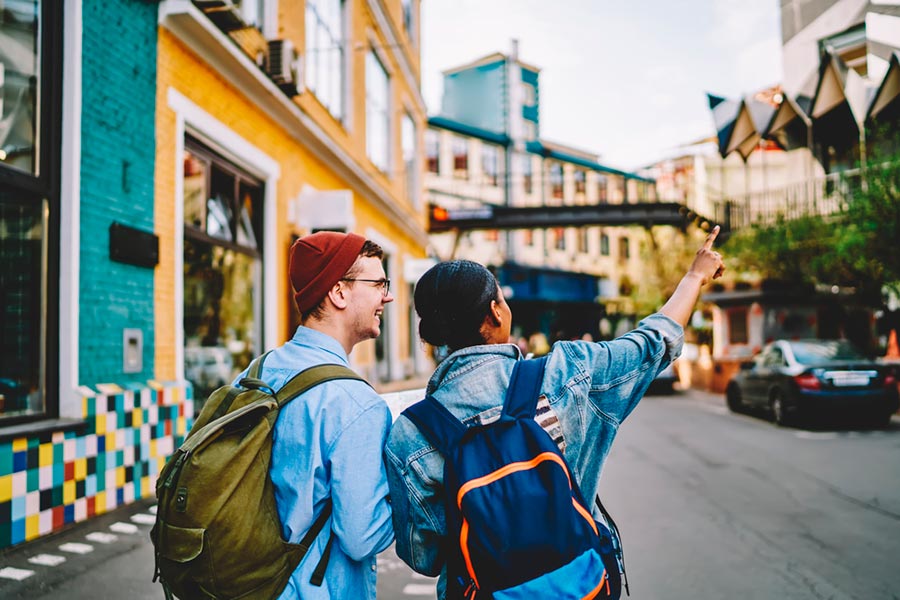 You've probably already understood what you should do to avoid being fined and whether it's allowed to take the alcohol to the airport/onboard with you. But, besides this information, we have some helpful tips for fellow travelers. So let's take a closer look at them.
Have you ever heard something about off-site parking? If not, we recommend you take a closer look at this part of the article, as this information will be handy for those who prefer to travel by air and get to the airport by their own car.
Most people suppose that parking at the airport is the fastest and most convenient option for them. However, it's not actually true. We'll explain to you why.
To be true, being in a terminal parking lot isn't convenient at all. Although on-site airport parking is the nearest place where you can leave your vehicle for the period of a trip, you can face the following difficulties:
You will need to find a spot in a crowded lot,
You will need to carry the luggage all the way through the parking lot,
You must pay expensive fees without great service.
Sounds not good, right? However, we found an excellent solution for you - in this case, off-site parking can become a savior for you. So if you're trying to find a parking spot with great service nearby the airport you're flying from and don't want to leave there the most significant part of your budget, pay attention to this option.
How does it work?
Obviously, people who chose a car as a way to get to the airport want to leave their vehicle safely while traveling and not to face the problems we described above. So what can off-site airport parking offer its customers?
Although a few miles usually separate such parking from the airport, you shouldn't worry about this. Off-site parking provides free shuttles going back and forth between the parking lot and the airport. Thanks to this, it removes any worries about getting stuck in traffic on the way to the airport during peak times. So all you need to do is choose the best time for you and inform the parking lot staff.
How does it work? Actually, everything is straightforward: when you come to the entrance, the staff will remove your luggage from your car and load it onto the shuttle, which will take you and your bags to the terminal. Then, the vehicle will be parked securely.
In addition, this type of parking is much cheaper, and this is good news, as nobody wants to waste money. Therefore, off-site parking is the perfect option to receive excellent service and save money at the same time.
Want to find some great offers? You don't need to go somewhere - just find it right here!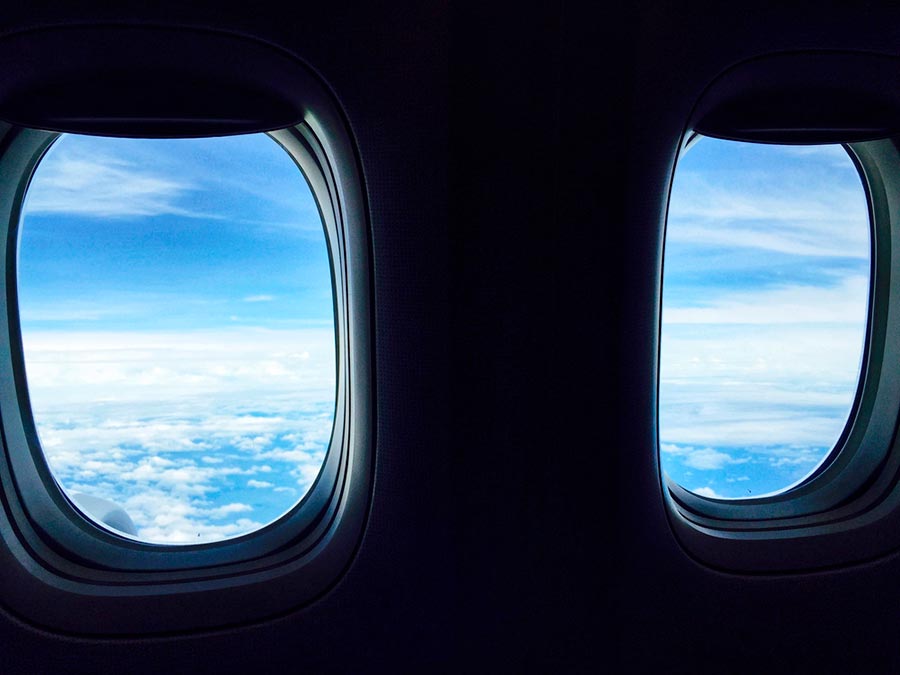 We're glad to inform you that you can find this solution right here. Our booking platform, ParkingNearAirports.io, offers the best prices on airport car parking and bundles hotel and parking packages. Besides, we provide the services for top cruise ports in Florida, Louisiana, Maryland, New Jersey, and Texas.
Our platform allows you to reserve a parking spot through a few clicks within the application. As a result, customers receive a booking confirmation and a guaranteed parking spot upon arrival at the off-airport lot. Besides, if plans change, you can cancel hassle-free and receive a refund.
To understand it better, we would like to give you an example. Let's imagine that you live in New York. If you're planning a trip to Los Angeles, California, you can use the services of the
cheapest parking near Newark Airport
. If you're coming from Los Angeles, the situation is the same - you can choose affordable
parking around LAX.
So it just depends on the place you're flying from.
Also, ParkingNearAirports.io offers its customers special
airport parking reservations coupons
. With the help of these coupons, you can make the price for parking even two times less. So don't forget to use them to save as much money as possible.
You can find all the necessary and helpful information connected with the off-site airport parking on our official website. Enjoy traveling!