New Year's Eve is around the corner, and it means that it's the perfect time to decide how you're going to spend this holiday, isn't it?
Some people used to think that New Year is about the family circle and cozy atmosphere, and they prefer to ring in the New Year with their loved ones. Others would like to attend the party or something like that.
Today's article will be handy for those who choose the second option. Want to have fun on New Year's Eve? Looking for a place to visit? If so, you've come to the right place. Below you'll find the best five ways to celebrate New Year's Eve in 2021 in NYC without the crowds of people, but joyfully. Let's check!
1. New Year's Eve at Georgia Room
In the buzzy new Georgia room (named after Georgia O'Keeffe), the Freehand Hotel organizes the first New Year's party in the Flatiron district, featuring live jazz, specialty hors d'oeuvres, famous DJs, and an open bar. But, of course, it requires a cocktail outfit, doors at 9 pm.
2. New Year's Eve at the Standard High Line
The Standard High Line, which has become a classic boutique hotel on the west side, is offering–count' em–four ways to have fun in the New Year: a culinary trip with caviar, burlesque, bingo, and bubbles at the Biergarten, a glamorous drag show festival, and DJ performance at Le Bain.
3. The Grand Hotel NYE at The McKittrick
From the inspirations of the immersive cult experience "Sleep No More," the famous McKittrick Hotel event venue at 530 West 27th Street invites you to "come dressed to dazzle" and enjoy live performances and an open bar all night.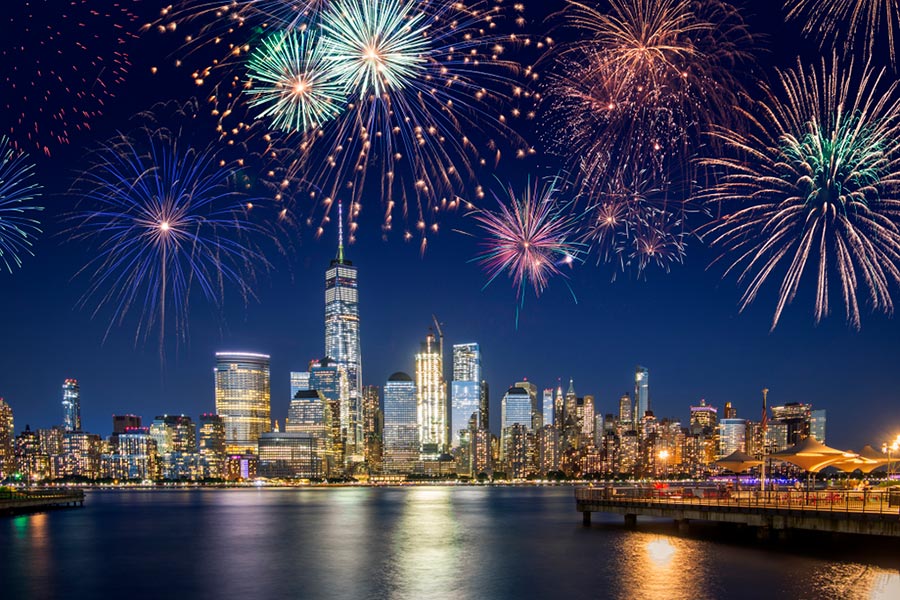 4. Gala Galactica at House of Yes
Bushwick's creative team, known as House of Yes, is preparing for the Brooklyn evening of "intergalactic art, celestial elegance, and dance floor exploration" with DJs, dancing, and others. So dress in your best glamorous galactic outfits and prepare for "extraterrestrial extravagance and curious cosmic creations."
5. Guided by Voices at Brooklyn Made
Robert Pollard's Guided by Voices has managed to remain the indie cult favorites since 1983, even after several breakups and subsequent reboots. They've released many albums in recent years, and they're still the excellent intimate rock-show band to share a party space with–and the low-key Bushwick venue Brooklyn Made it just space. For a more massive concert experience, rock in 2022 with The Strokes at Barclays Center.
Don't forget about...
One important thing. Some of those parties and performances might be canceled due to a challenging epidemiological situation globally. Besides, don't forget to follow the mask regime in crowded places and use the cleansers.
Here you'll find some helpful tips for travelers!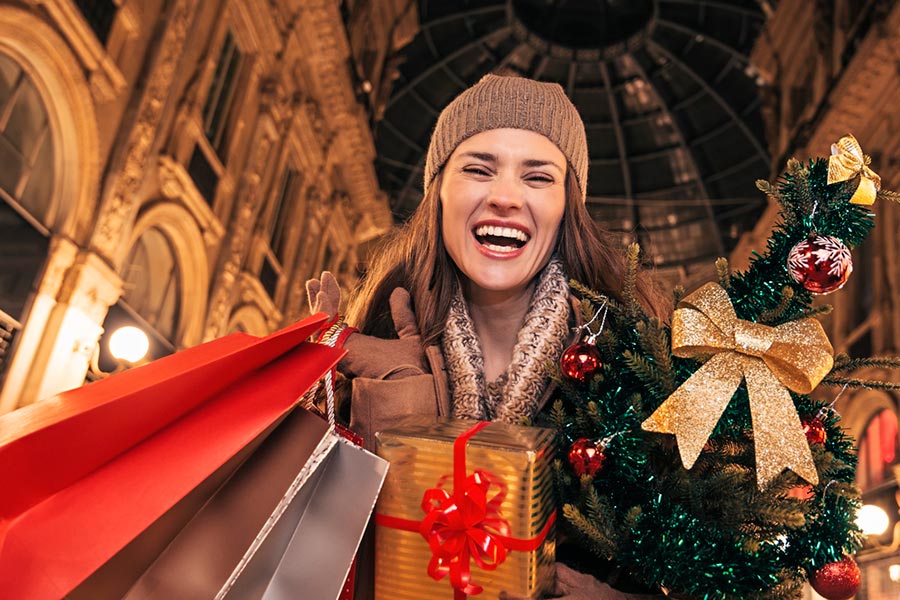 In addition to the information about the best ways to celebrate New Year's Eve in 2021 in New York City, we would like to give you one helpful tip. This will be handy for those who prefer to travel by air.
If you get to the airport by car, you always need to find a good parking space for your vehicle to leave for the period of a trip. In most cases, airports have special on-site parking for that purpose. However, such a parking lot is pretty costly most of the time, and people aren't ready to spend a lot of money at the beginning of a trip. So is there any solution?
The best way to solve this problem is to choose off-site parking. Why, you may ask? We will explain.
There are many reasons which can prove the benefit of this parking type. Here are some of them:
Affordable Rates. Depending on the duration of your trip, you can choose between short-term and long-term airport parking. Anyway, an off-site airport is much cheaper, so you can save your money and spend the most considerable amount on things you really want to see or try while traveling.
Fast service. In contrast with on-site airport parking, which can take quite a long time, off-site parking offers you the convenience of driving directly to the entrance and having a staff member pull your luggage out of your vehicle and load it into the shuttle. Then they will park your car for you. After your baggage is loaded, you can take your seat in the shuttle, which will bring you and your bags to the airport. It is a hassle-free option that is usually faster.
Convenience. When people travel, they may be stressed about making it to the airport on time. If you use off-site parking, you will definitely make your travel experience more convenient, as you use the service of a private company. Even though you may be able to park on-site at the airport in a short-term or long-term airport parking lot, consider using an off-site parking lot service.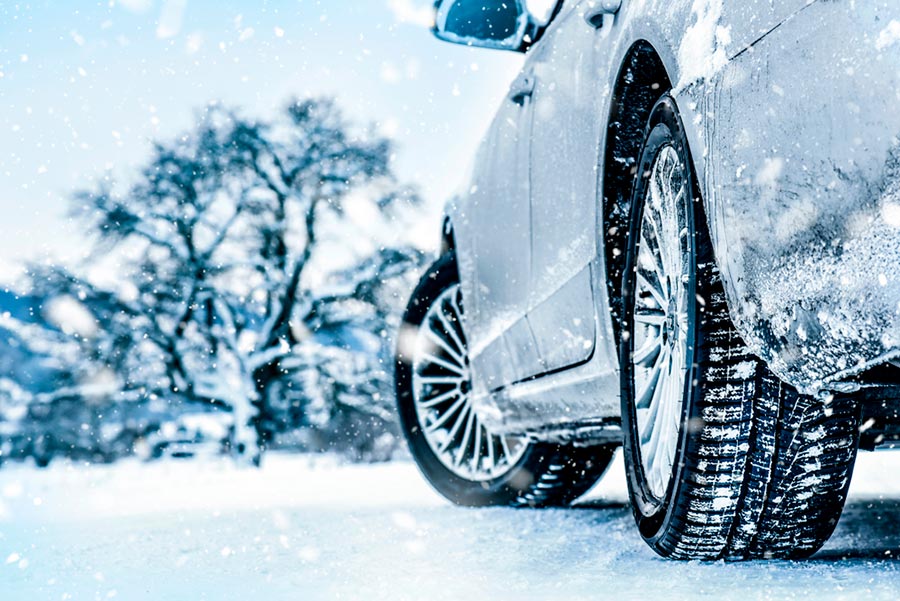 We are glad to say that our booking platform, ParkingNearAirports.io, offers travelers online reservations for parking just outside airports that are convenient and affordable. Our experienced team is dedicated to providing travelers parking options at over 100 airports in the U.S. and Canada. The app allows customers to search and compare parking rates at up to 70 percent savings compared to the cost of on-site parking at all major airports.
With our platform, it only takes a few clicks in the app to reserve a parking spot. Guests receive a booking confirmation and a guaranteed parking space upon arrival at the off-airport parking. In addition, the app helps customers locate the most convenient lots to the airport. Cancellations are easy if plans change with hassle-free, refundable cancellations.
Besides this, we also offer services for top cruise ports in Florida, Louisiana, Maryland, New Jersey, and Texas.
Now let's take a good example. Imagine that you're planning a trip to New York. So if you're flying from Philadelphia, Pennsylvania, you can use cheap
off airport parking Philadelphia
. If you're coming from San Francisco, California, you can choose affordable
SFO off-site parking
. It just depends on the place you're flying from.
You can always find everything you need on our official website: the best deals for parking near U.S. and Canadian airports,
airport parking rates
, and much more.