Nowadays, most people live in urbanized areas, where it's a bit strange to look at a sky full of stars, as the only "shiny" things we can see are street lights, neon-lit signs, and high-rise buildings. However, there are still such stars' lovers who dream of lying on the grass and gazing into the starry sky. If you're one of them, you've come to the right place. Looking for the best places where it'll be possible to bring your dreams to life in the United States? Today's article will tell you everything you need to know. So let's get to the point and make your dreams come true!
Mauna Kea, Hawaii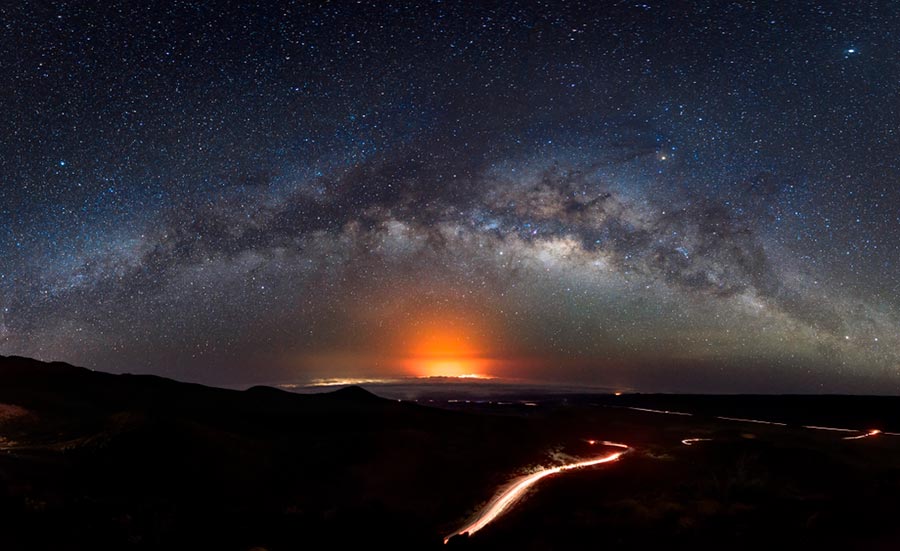 Stargazing in Hawaii... Sounds perfect, right? That's why this destination takes first place on our list.
So on Hawaii's Big Island is Mauna Kea, a towering dormant volcano and the island state's highest point. According to astronomers, this destination is considered the best place to look at the stars. Why, you may ask? Visibility is improved by an inversion layer of clouds protecting the summit from the damp sea air.
How to get there? Mauna Kea is accessible on foot, as well as you're also able to drive by 4WD to the summit, where international astronomy teams carry out research around the clock. Besides, the Maunakea Visitor Information Center starts free programs without the need to go all the way to the top.
Headlands International Dark Sky Park, Michigan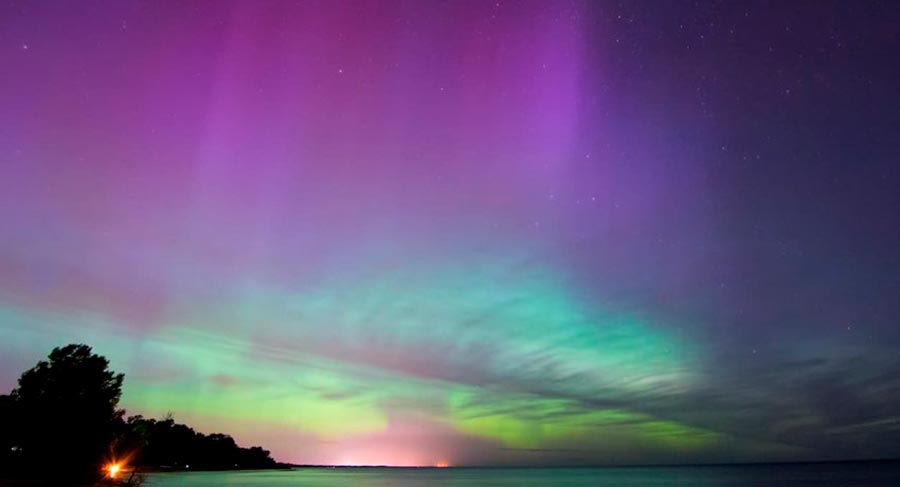 As long as the Headlands may not compete with some of the more remote parks, its location on the northwestern shores of Lake Michigan opens up a different perspective. In addition to the stars, it's unforgettable to watch the full moon illuminate the lake. And there's an additional opportunity to observe the charming Northern Lights. Just don't forget to check for updates on the park's programs and events.
Flagstaff, Arizona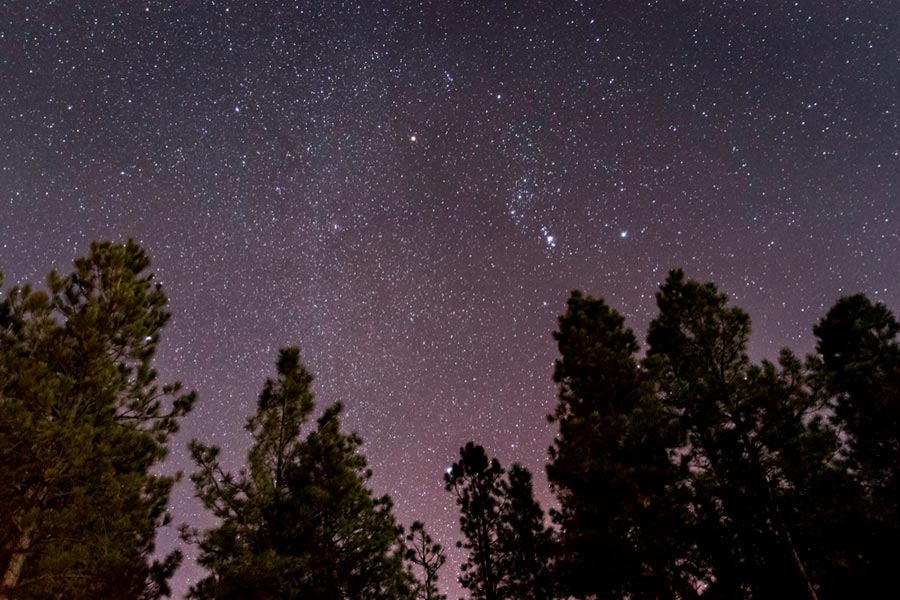 Flagstaff is the first town, which has become a designated International Dark-Sky City. Besides such an emeritus status, it even has its own dark sky preservation program, called Flagstaff Dark Skies Coalition. So just standing on an unlit city street, you'll be able to see hundreds of constellations and the Milky Way.
Looking for something more serious? You're a professional stargazer and want to learn something new? In this case, it's better to pass by Lowell Observatory for a guided tour. Instead, look up some programs on the Internet.
Bryce Canyon National Park, Utah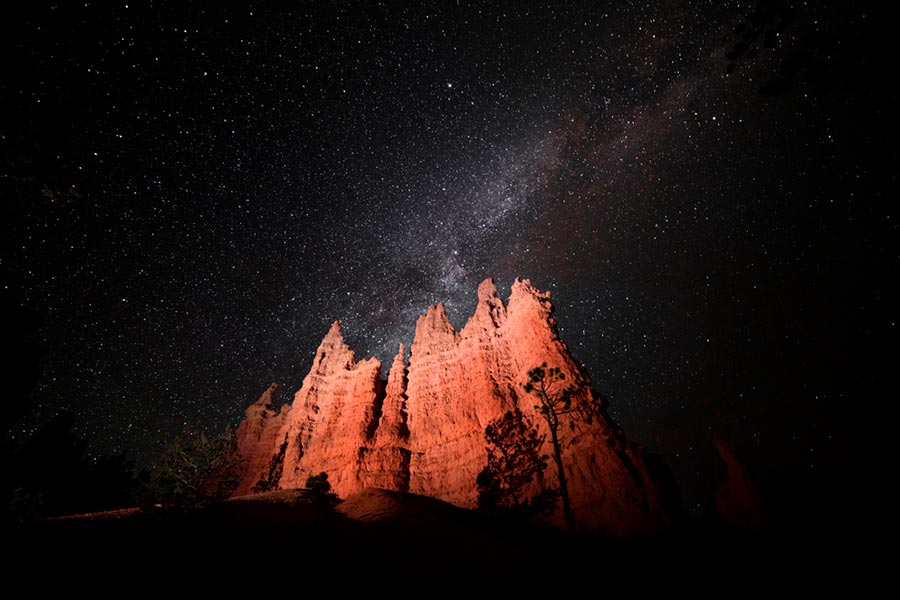 What's special about Bryce Canyon National Park, you may ask? We'll tell you.
We've put this spot to the fourth place in connection with the following: in addition to excellent stargazing opportunity, one of the things you'll notice there upon arrival is its dry and pollution-free air. Actually, this mix makes it one of the darkest places in the country.
So if you're going to trace the Milky Way from one horizon to the other, this place will be perfect for you. In addition, the best time to make your dreams come true is the week of and before the new moon, but, of course, thousands of stars still twinkle on moonless nights.
As for the programs, we recommend you follow the news about Astronomy and Night Sky Programs for events.
Travelers, below you'll find some helpful tips for your next trip!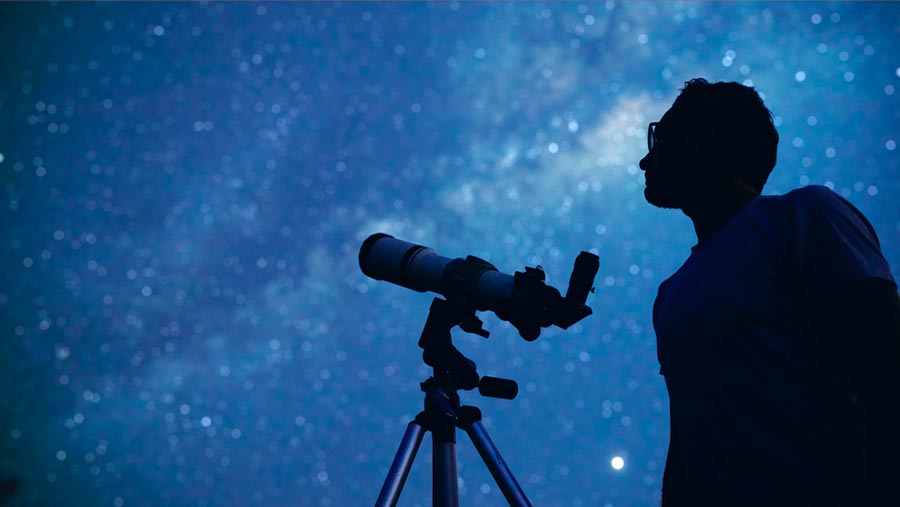 Have you ever heard something about off-site parking? If not, we recommend you take a closer look at this part of the article, as this information will be handy for those who prefer to travel by air and get to the airport by their own car.
Most people suppose that parking at the airport is the fastest and most convenient option for them. However, it's not actually true. We'll explain to you why.
To be true, being in a terminal parking lot isn't convenient at all. Although on-site airport parking is the nearest place where you can leave your vehicle for the period of a trip, you can face the following difficulties:
You will need to find a spot in a crowded lot,
You will need to carry the luggage all the way through the parking lot,
You must pay expensive fees without great service.
Sounds not good, right? However, we found an excellent solution for you - in this case, off-site parking can become a savior for you. So if you're trying to find a parking spot with great service nearby the airport you're flying from and don't want to leave there the most significant part of your budget, pay attention to this option.
How does it work?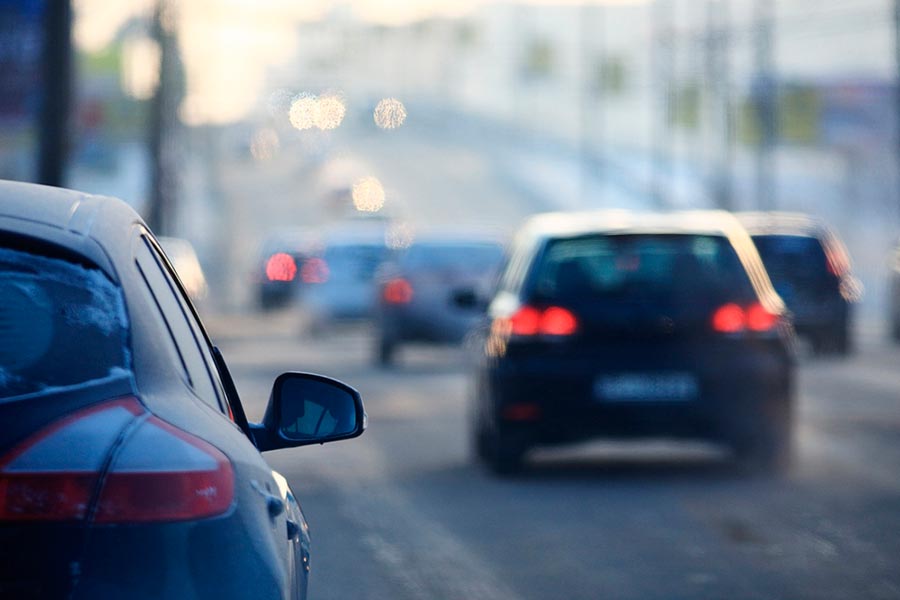 Obviously, people who chose a car as a way to get to the airport want to leave their vehicle safely while traveling and not to face the problems we described above. So what can off-site airport parking offer its customers?
Although a few miles usually separate such parking from the airport, you shouldn't worry about this. Off-site parking provides free shuttles going back and forth between the parking lot and the airport. Thanks to this, it removes any worries about getting stuck in traffic on the way to the airport during peak times. So all you need to do is choose the best time for you and inform the parking lot staff.
How does it work? Actually, everything is straightforward: when you come to the entrance, the staff will remove your luggage from your car and load it onto the shuttle, which will take you and your bags to the terminal. Then, the vehicle will be parked securely.
In addition, this type of parking is much cheaper, and this is good news, as nobody wants to waste money. Therefore, off-site parking is the perfect option to receive excellent service and save money at the same time.
Want to find some great offers? You don't need to go somewhere - just find it right here!
We're glad to inform you that you can find this solution right here. Our booking platform, ParkingNearAirports.io, offers the best prices on airport car parking and bundles hotel and parking packages. Besides, we provide the services for top cruise ports in Florida, Louisiana, Maryland, New Jersey, and Texas.
Our platform allows you to reserve a parking spot through a few clicks within the application. As a result, customers receive a booking confirmation and a guaranteed parking spot upon arrival at the off-airport lot. Besides, if plans change, you can cancel hassle-free and receive a refund.
To understand it better, we would like to give you an example. Let's imagine that you live in Jacksonville, Florida. If you're planning a trip to Kansas City, Missouri, you can use the services of
Jacksonville Airport economy parking
. If you're coming from Kansas City, the situation is the same - you can choose affordable
parking near Kansas City Airport
. So it just depends on the place you're flying from.
Also, ParkingNearAirports.io offers its customers special
airport parking reservations coupons
. With the help of these coupons, you can make the price for parking even two times less. So don't forget to use them to save as much money as possible.
You can find all the necessary and helpful information connected with the off-site airport parking on our official website. Enjoy traveling!