Frontier Airlines and Spirit Airlines, two of the largest low-cost carriers in the United States, have agreed to join forces to become the fifth-largest airline in the country. The boards of directors of both companies approved the deal over the weekend before executives of both airlines announced the agreement in New York.
As a result of the $6.6 billion deal, Frontier Airlines will control 51.5 percent of the combined airline, while Spirit Airlines will own the remaining 48.5 percent. The companies say the deal implies a value per Spirit share of $25.83, which was 19% higher than Spirit's share price at the end of last week.
The new company will need to determine a name for the combined carrier, appoint a CEO and choose a location for the airline's headquarters. Bill Franke, the current chairman of Frontier and managing partner of its parent company, Indigo Partners, will serve as chairman of the new airline. Franke said the combined carrier will "create America's most competitive airline with ultra-low fares for the benefit of consumers."
For Franke, the deal is the latest in a career of investing and overseeing low-cost airlines worldwide, including Spirit. Indigo Partners owned a stake in Spirit from 2006 to 2013, and Franke was chairman of the airline's board before he resigned when Indigo sold its position in the carrier. Indigo bought Frontier Airlines from Republic Airways shortly after that for $145 million.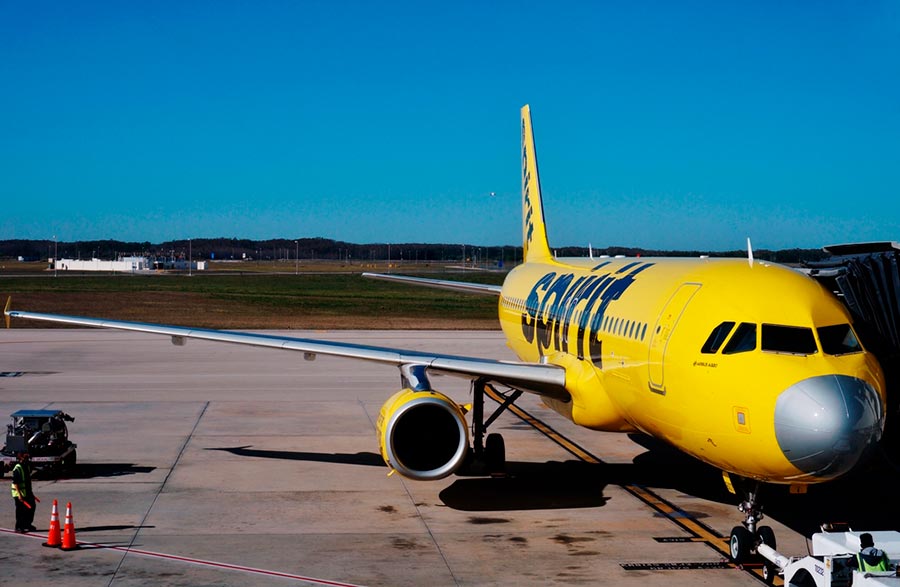 Since that acquisition, Denver-based Frontier has steadily expanded its route network, adding new destinations and additional flights, often targeting cities where larger airlines such as Southwest Airlines have a strong presence.
Spirit, based in Miramar, Florida, has also aggressively expanded over the past decade and plans to continue that strategy after its merger with Frontier. "This deal is focused on creating an aggressive competitor with ultra-low fares to serve our customers even better," Spirit CEO Ted Christie said in a statement about the agreement.
According to the US Department of Transportation, Spirit and Frontier accounted for 2.8 percent of passenger-mile revenue carried by US airlines in 2013. By 2019, their combined market share had nearly doubled to 5.4%, while the four largest US airlines, American Airlines, Delta Air Lines, United Airlines, and Southwest Airlines, controlled 73.9% of passenger-mile revenue.
Since both carriers fly only Airbus aircraft and don't dominate any particular market, the Spirit and Frontier merger shouldn't raise serious questions for regulators. Nevertheless, President Joe Biden's administration has made it clear to corporate America that it'll examine potential mergers much more closely than Donald Trump's administration. As a result, carriers expect the deal to close in the year's second half.
Spirit shares jumped about 11% at Monday's premarket, while Frontier Group shares fell nearly 3%.
Travelers, here you'll find some helpful tips for your following trip!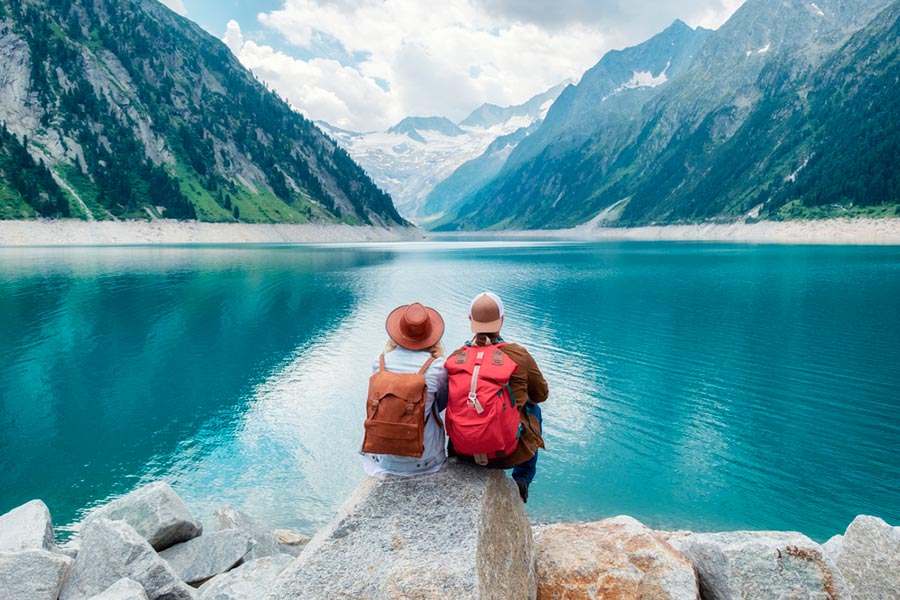 Have you ever heard something about off-site parking? If not, we recommend you take a closer look at this part of the article, as this information will be handy for those who prefer to travel by air and get to the airport by their own car.
Most people suppose that parking at the airport is the fastest and most convenient option for them. However, it's not actually true. We'll explain to you why.
To be true, being in a terminal parking lot isn't convenient at all. Although on-site airport parking is the nearest place where you can leave your vehicle for the period of a trip, you can face the following difficulties:
You will need to find a spot in a crowded lot,
You will need to carry the luggage all the way through the parking lot,
You must pay expensive fees without great service.
Sounds not good, right? However, we found an excellent solution for you - in this case, off-site parking can become a savior for you. So if you're trying to find a parking spot with great service nearby the airport you're flying from and don't want to leave there the most significant part of your budget, pay attention to this option.
How does it work?
Obviously, people who chose a car as a way to get to the airport want to leave their vehicle safely while traveling and not to face the problems we described above. So what can off-site airport parking offer its customers?
Although a few miles usually separate such parking from the airport, you shouldn't worry about this. Off-site parking provides free shuttles going back and forth between the parking lot and the airport. Thanks to this, it removes any worries about getting stuck in traffic on the way to the airport during peak times. So all you need to do is choose the best time for you and inform the parking lot staff.
How does it work? Actually, everything is straightforward: when you come to the entrance, the staff will remove your luggage from your car and load it onto the shuttle, which will take you and your bags to the terminal. Then, the vehicle will be parked securely.
In addition, this type of parking is much cheaper, and this is good news, as nobody wants to waste money. Therefore, off-site parking is the perfect option to receive excellent service and save money at the same time.
Want to find some great offers? You don't need to go somewhere - just find it right here!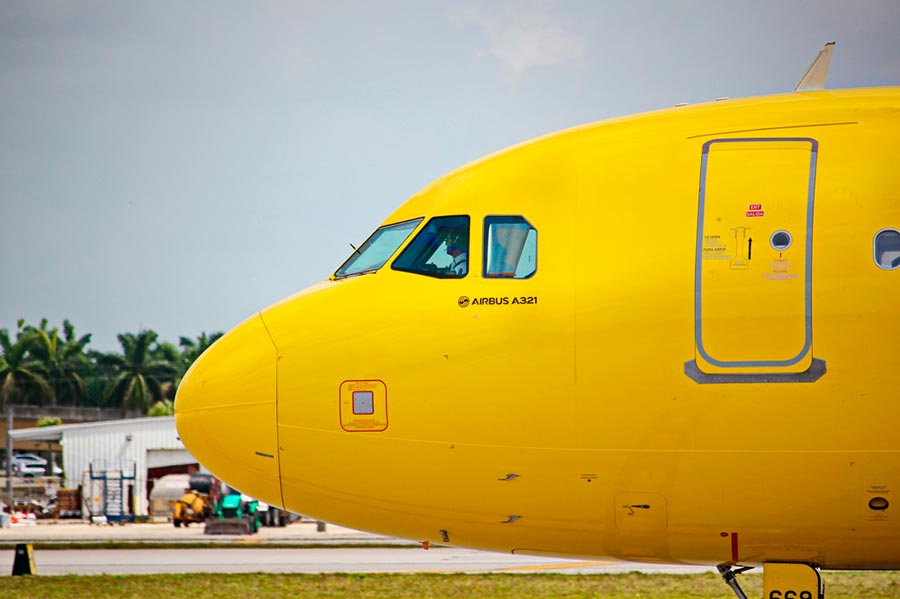 We're glad to inform you that you can find this solution right here. Our booking platform, ParkingNearAirports.io, offers the best prices on airport car parking and bundles hotel and parking packages. Besides, we provide the services for top cruise ports in Florida, Louisiana, Maryland, New Jersey, and Texas.
Our platform allows you to reserve a parking spot through a few clicks within the application. As a result, customers receive a booking confirmation and a guaranteed parking spot upon arrival at the off-airport lot. Besides, if plans change, you can cancel hassle-free and receive a refund.
To understand it better, we would like to give you an example. Let's imagine that you live in New York City. If you're planning a trip to Philadelphia, Pennsylvania, you can use the services of cheap
car parking near Newark Airport
. If you're coming from Philadelphia, the situation is the same - you can choose affordable
parking lots near PHL Airport
. So it just depends on the place you're flying from.
Also, ParkingNearAirports.io offers its customers special
airport parking reservations coupons
. With the help of these coupons, you can make the price for parking even two times less. So don't forget to use them to save as much money as possible.
You can find all the necessary and helpful information connected with the off-site airport parking on our official website. Enjoy traveling!