Tired of typical trips to the zoo? If so, it's the perfect time to change your life completely, and we're here to help you with this mission. You've probably heard about Uganda's majestic mountain gorillas, sea turtles in the Galápagos, and others, but what about seeing such amazing wildlife with your own eyes? Today we've collected for you the 3 best destinations to make your dreams come true. So let's not waste time and get to the point!
1. The Big Five in the Serengeti, Tanzania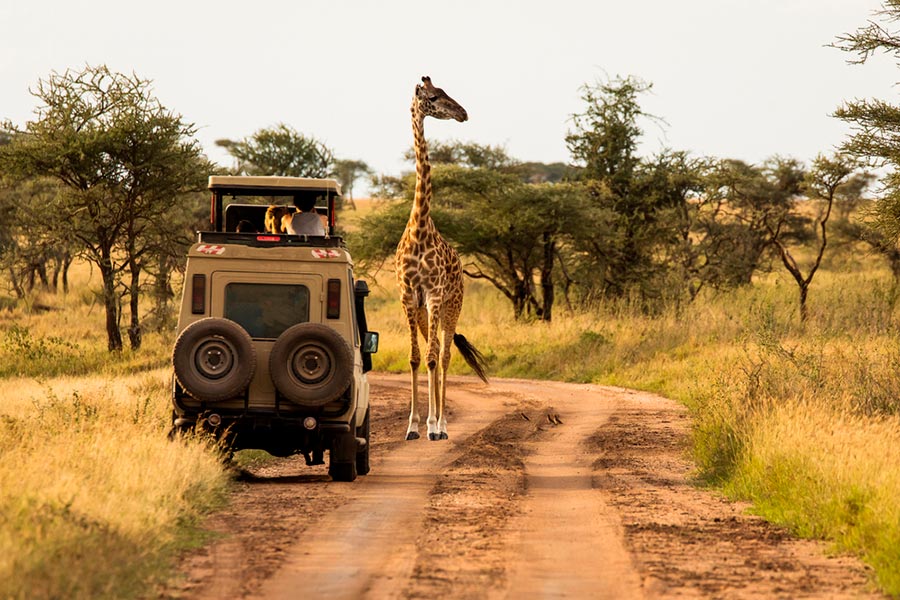 Serengeti National Park put together the most famous dangerous animals on the savannah - the African lion, leopard, rhino, elephant, and Cape buffalo. They're called the Big Five and considered the largest land animals worldwide.
If you're planning a trip to Serengeti, Tanzania, we recommend traveling in June or July there, since you'll have a unique chance to get to witness the Great Serengeti Migration of two million wildebeest. By the way, don't forget to take with you your camera and binoculars not to miss the "hunt" for the Big Five.
2. Polar Bears in Manitoba, Canada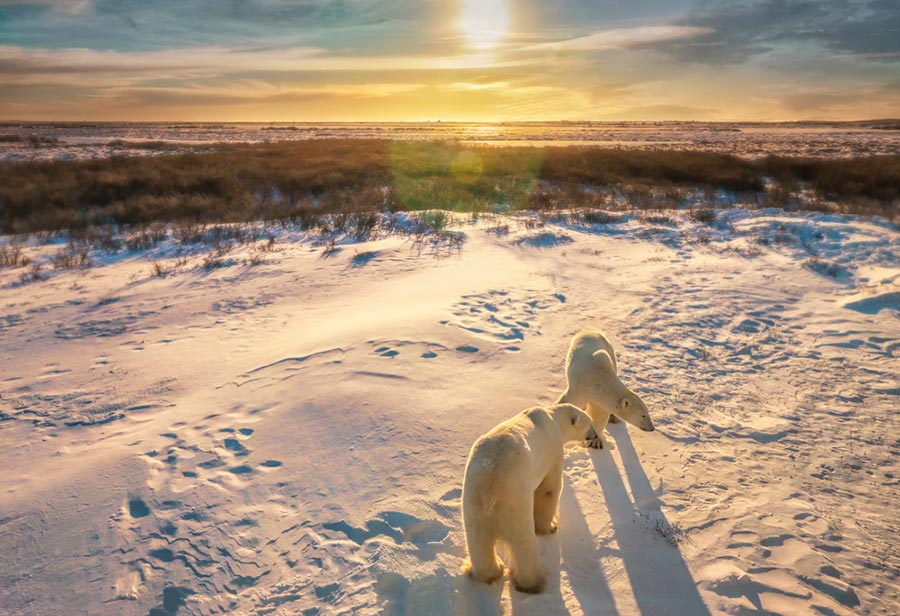 If you're looking for polar bears and freezing weather, consider the option of traveling to Manitoba, Canada.
Actually, there are not so many places to snorkel with Beluga whales and set out on a trek in search of a polar bear, but we've found one - Churchill Manitoba. This place is perfect for realizing all of your dreams - there, you'll be able to stand face-to-face with the mighty white beasts themselves, as well as watch how their life happens. If we speak about the best time for a trip, try to choose October and November when the bears start their move from their summer habitat on the tundra back to seal-hunting territory on the ice-packs that cover the bay.
3. Finding Nemo in the Great Barrier Reef, Australia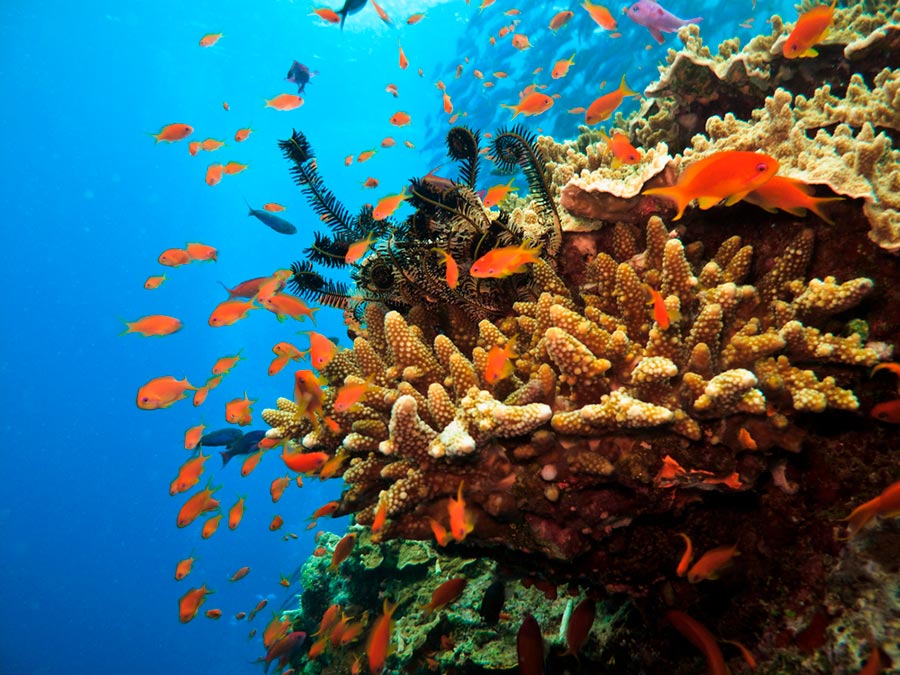 The last destination is Australia - perfect for those who love watching underwater life. It's home to the world's largest coral reef and host to marine life that explodes with the most vivid colors imaginable. There, you'll be able to experience both - see with your own eyes underwater creatures above and beneath the water.
As for the places to visit, pay special attention to the Great Barrier Reef - your jumping-off point for exploring will be Cairns, which is right in the heart of tropical Queensland. Actually, it's famous for its pristine beaches, tropical climate, and exciting adventure activities.
Nature lovers, here you'll find some helpful tips for your next trip!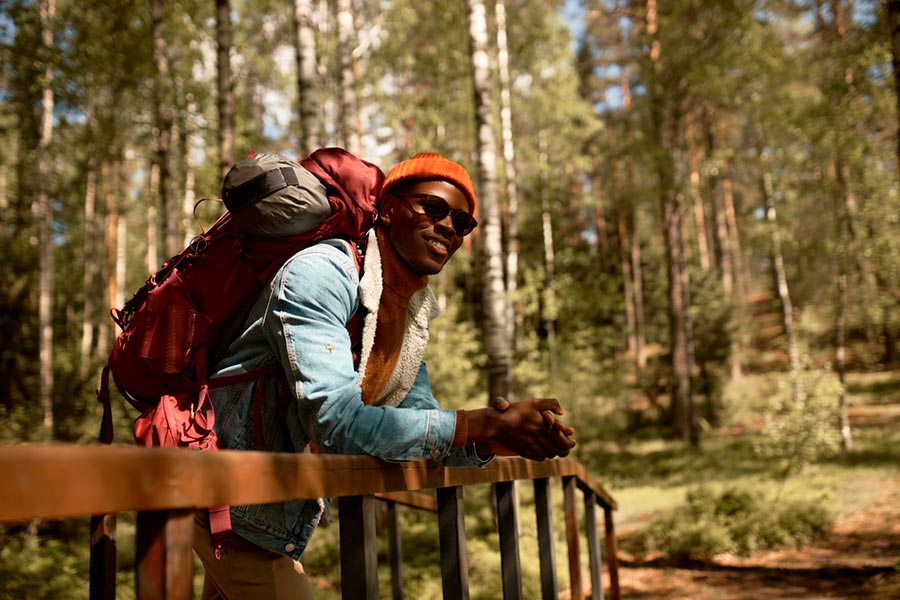 If you'd like to see the wildlife with your own eyes, we're ready to give you some helpful tips for your following trip. It will be handy for those who prefer traveling by air.
If you use your own car to reach the airport, you know it is critical to park it safely for the duration of your trip. Almost every airport has special on-site parking for this purpose. However, travelers aren't ready to spend a lot of money at the beginning of their trip, as this option is pretty costly. So what should we do then?
Our booking platform, ParkingNearAirports.io, offers travelers online reservations for parking just outside airports that are affordable and convenient. Our experienced team is dedicated to providing travelers parking options at over 100 airports in the U.S. and Canada. The app allows customers to search and compare parking rates at up to 70 percent savings compared to the cost of on-site parking at all major airports.
What is actually off-site parking, and which advantages has this parking type, you may ask? So let's take a closer look at this question.
First of all, off-site parking is much cheaper. So you can save money and then spend the most considerable amount on the things you really want to try or see while traveling.
Secondly, off-site parking services are faster. It might seem that it's faster to park your car at the airport, but that's not always the case. Off-site parking offers you the following convenience: when you drive directly up to the entrance, a staff member pulls your luggage out of your vehicle and loads it into the shuttle. Then they park your car for you. After your baggage is loaded, you can take your seat in the shuttle, which will bring you and your bags to the airport. It is a hassle-free option that is usually faster.
Thirdly, it's much more convenient. People are always stressed before the trip, as there are many things you should keep in mind. Not to be late when taking off, fighting traffic, finding a parking place, wondering how long the shuttle service will take, and more can leave you annoyed before you step foot inside the airport. If you choose off-site parking, you are using the assistance of a private company that caters to travelers' needs. Such services can make your trip much more comfortable when you arrive at the airport and return home.
With ParkingNearAirports.io, it takes just a few clicks within the application to reserve a parking spot. Upon arrival at off-airport parking, customers receive a booking confirmation and a guaranteed parking spot. The app helps customers find the most convenient airport parking lots. If plans change, cancellations are hassle-free and refundable.
We also offer you services for top cruise ports in Florida, Louisiana, Maryland, New Jersey, and Texas.
Let's look at an example. Imagine that you live in Milwaukee, Wisconsin. If you're planning a trip to Canada, you can choose cheap
parking near Milwaukee Airport
. If you're coming from Canada, the situation is the same - you can use affordable
parking near YUL Airport
. So it depends just on where you are flying from.
On our official website, you can find the best deals,
airport parking prices
, and other information connected with parking near U.S. and Canadian airports.