Canada is a perfect destination for those who are planning to take a road trip – while exploring the country, you'll definitely enjoy its big open roads, dense forests, and wild beaches. It doesn't even matter how much time you have for that – anyway, such an incredible trip will stick out in your memory. So fasten your seat belt, put on some music, and set out on one of our three unforgettable Canadian adventures by road. Let's get started!
1. Sea to Sky Highway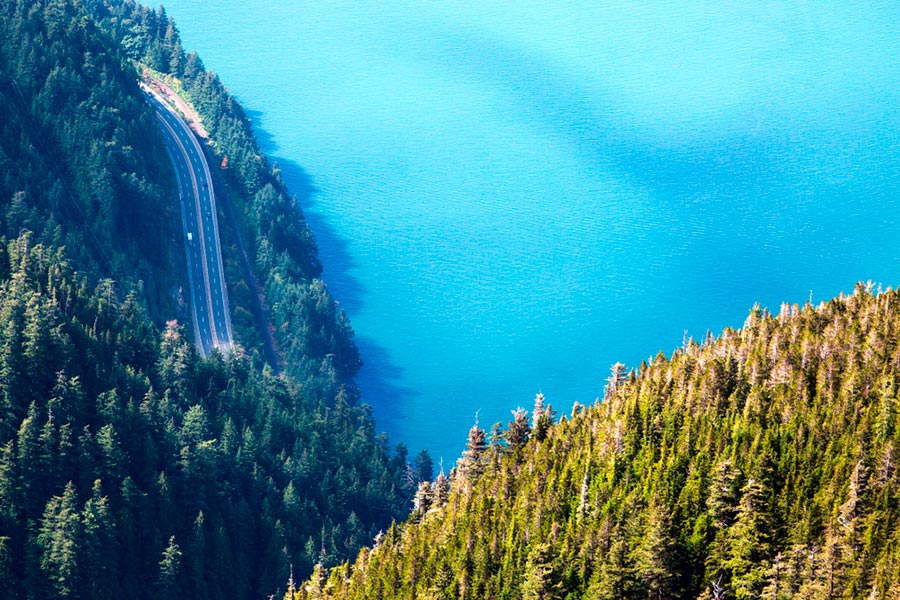 The name of the first trip speaks for itself – choosing the Sea to Sky Highway, you'll be able to enjoy completely different views, starting from the seashores of Vancouver and finishing with the dramatic mountain peaks of Whistler. If you're willing to stretch your legs, just park your vehicle at one of the multiple accessible provincial parks. Looking for exciting activities? Pay attention to the Sea to Sky Gondola to see with your own eyes a spectacular suspension bridge, and complete your journey in the mountain resort town of Whistler – a place with magnetic energy and exceptional atmosphere.
2. Icefields Parkway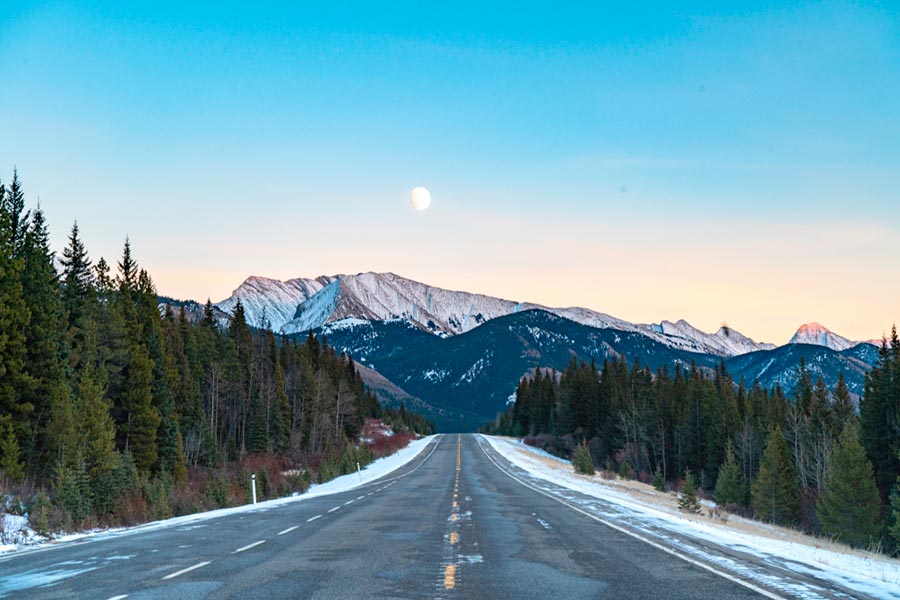 Icefields Parkway, in turn, offers tourists an extraordinary cruising through the Canadian Rockies with cloud-bursting mountains and over 100 glaciers rising up on both sides of the highway – and all that on its 144 miles between Banff and Jasper. If you'd like to enjoy the beauty of Alberta, this trip is actually the best way to do that – Athabasca Falls, Columbia Icefield, the Glacier Sky Walk, and Lake Louise will definitely impress you. Depending on your purpose of travel, the perfect time for visiting will differ: a road trip with great driving conditions and superb visibility – June to September, skiing – between November and April.
3. Prince Edward Island Coastal Drives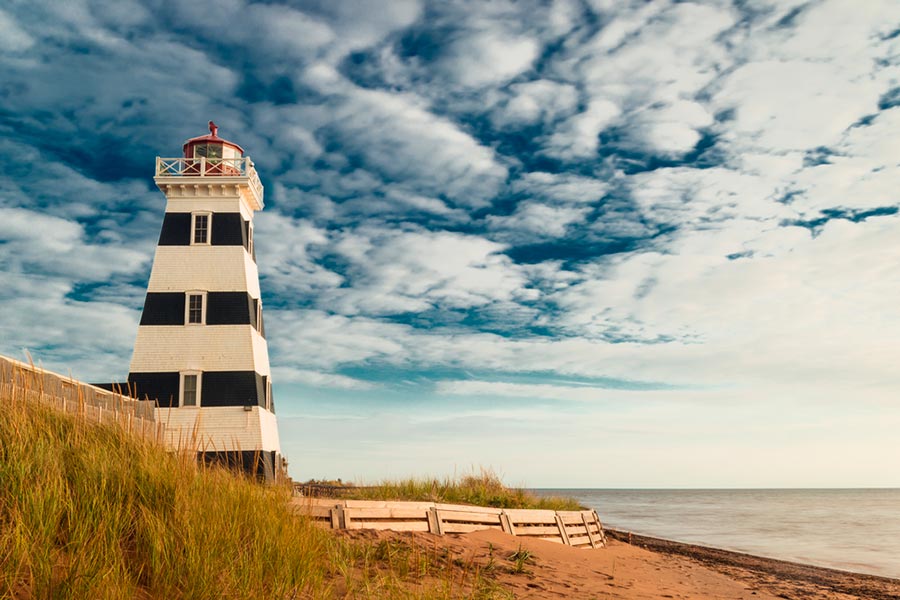 The last best Canadian road trip can be taken to Gentle Island – the locals affectionately call so laidback Coastal Drives around. The route is divided into 3 sections and provides travelers with stops at beach towns, fishing villages, lighthouses, and picture-perfect cities on the way to show and let them enjoy the island's traditions and culture. If we speak about the places to visit, we'd like to draw your attention to the following ones:
Mi'kmaq heritage on the North Cape Coastal Drive,
Hike trails and parks on the Points East Coastal Drive,
For those who are willing to learn the history of Anne – Green Gables on the Central Coast Drive,
Besides, a small bonus for bike lovers – choosing this option, you'll have a perfect chance to explore miles of the local cycling routes.
Prefer traveling by plane? Then take a closer look at our helpful tips!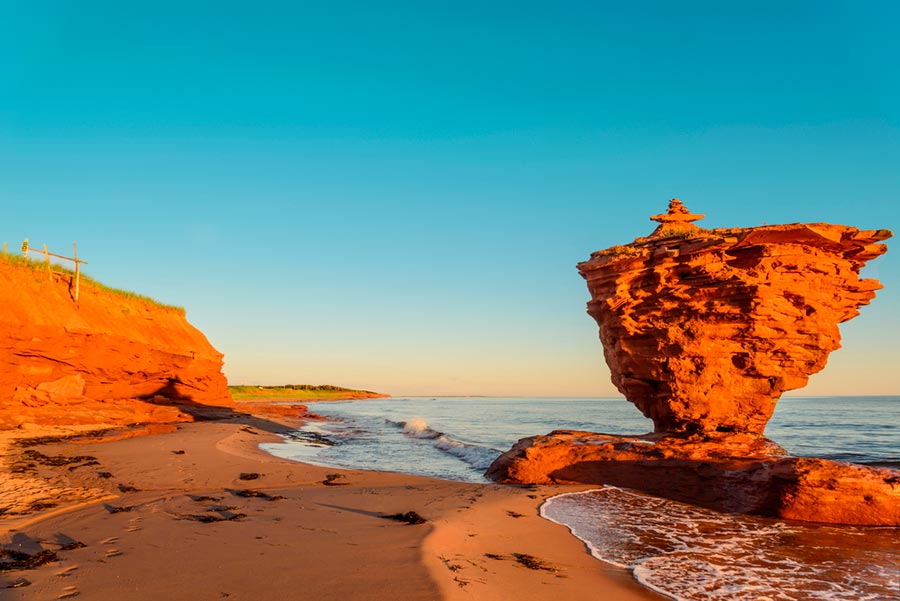 Used to choose a plane as a way to travel the world? Or you're just a US citizen and going to take a trip to Canada soon? If so, we would like to convey some useful information on traveling – read carefully, and you'll definitely make your next journey even more enjoyable!
If you use your own car to reach the airport, you know it is critical to park it safely for the duration of your trip. Almost every airport has special on-site parking for this purpose. However, travelers aren't ready to spend a lot of money at the beginning of their trip, as this option is pretty costly. So what should we do then?
Our booking platform, ParkingNearAirports.io, offers travelers online reservations for parking just outside airports that are affordable and convenient. Our experienced team is dedicated to providing travelers parking options at over 100 airports in the U.S. and Canada. The app allows customers to search and compare parking rates at up to 70 percent savings compared to the cost of on-site parking at all major airports.
What is actually off-site parking, and which advantages has this parking type, you may ask? So let's take a closer look at this question.
First of all, off-site parking is much cheaper. So you can save money and then spend the most considerable amount on the things you really want to try or see while traveling.
Secondly, off-site parking services are faster. It might seem that it's faster to park your car at the airport, but that's not always the case. Off-site parking offers you the following convenience: when you drive directly up to the entrance, a staff member pulls your luggage out of your vehicle and loads it into the shuttle. Then they park your car for you. After your baggage is loaded, you can take your seat in the shuttle, which will bring you and your bags to the airport. It is a hassle-free option that is usually faster.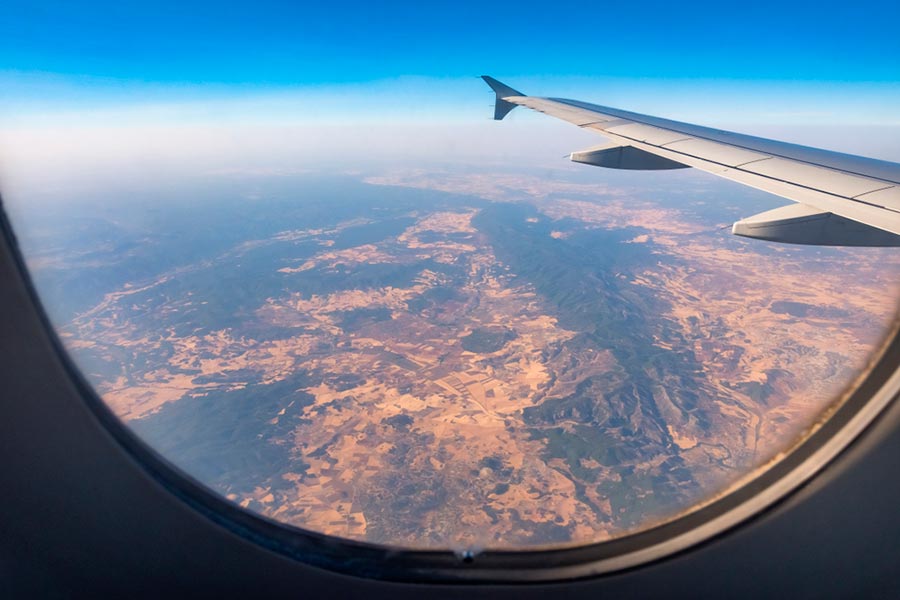 Thirdly, it's much more convenient. People are always stressed before the trip, as there are many things you should keep in mind. Not to be late when taking off, fighting traffic, finding a parking place, wondering how long the shuttle service will take, and more can leave you annoyed before you step foot inside the airport. If you choose off-site parking, you are using the assistance of a private company that caters to travelers' needs. Such services can make your trip much more comfortable when you arrive at the airport and return home.
With ParkingNearAirports.io, it takes just a few clicks within the application to reserve a parking spot. Upon arrival at off-airport parking, customers receive a booking confirmation and a guaranteed parking spot. The app helps customers find the most convenient airport parking lots. If plans change, cancellations are hassle-free and refundable.
We also offer you services for top cruise ports in Florida, Louisiana, Maryland, New Jersey, and Texas.
On our official website, you can find the best deals,
airport parking fees
, and other information connected with parking near U.S. and Canadian airports.