What can be better than a road trip in the summer? Top down, loud music, and all the gas station snacks you can eat. With hundreds of thousands of miles of coastline, getting past the most exciting terrain worldwide, these U.S. coastal drives are worth your attention – today, we're going to tell you about the 2 best road trips to take this summer. So read carefully, choose the desired option, and let's get started!
Coastal Route 1: Kennebunkport to Bar Harbor, Maine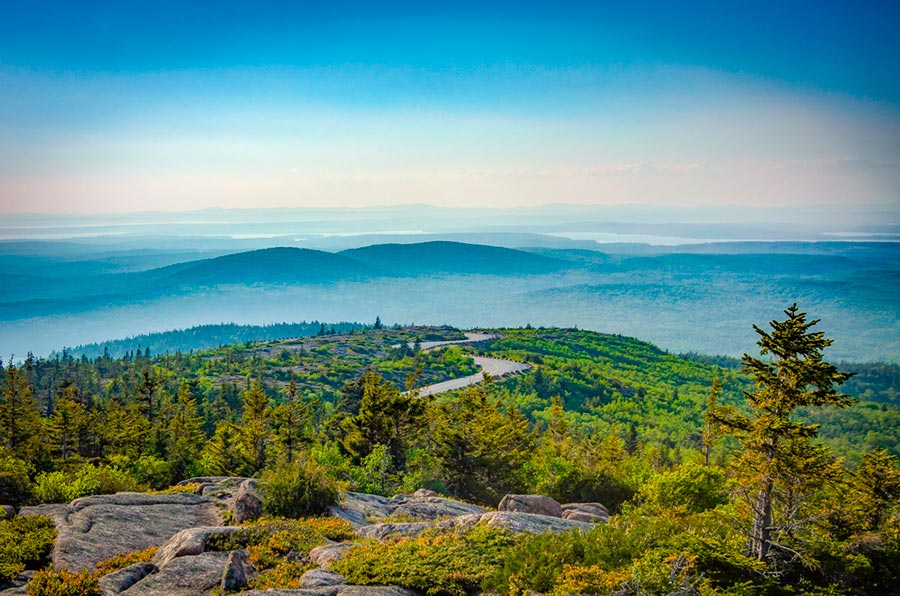 This picturesque coastal route starts in Bar Harbor in the north and runs the length of Maine's coastline to Kennebunkport in the south. The highway, which includes the most stunning scenery on the East Coast, will give you the chance to see staples, such as quaint New England towns, striking lighthouses, scenic bays, and beautiful beaches backed by rolling hills with your own eyes. Even though fall foliage attracts a lot of travelers to the highway in the autumn, a summer along this route provides much more opportunities to enjoy its multiple sights. Regarding the places that are worth visiting, we'd like to highlight the following ones:
Acadia National Park allows you to see the sunrise in the U.S. from the top of Cadillac Mountain,
Art lovers can pay attention to the Farnsworth Art Museum in Rockland,
Damariscotta is famous for its fresh oysters with local wine,
Exploring downtown Bath will let you touch on its history,
Don't forget about the liquid delights of the Portland area, which brews everything from cider to kombucha.
Pacific Coast Highway: San Diego to San Francisco, California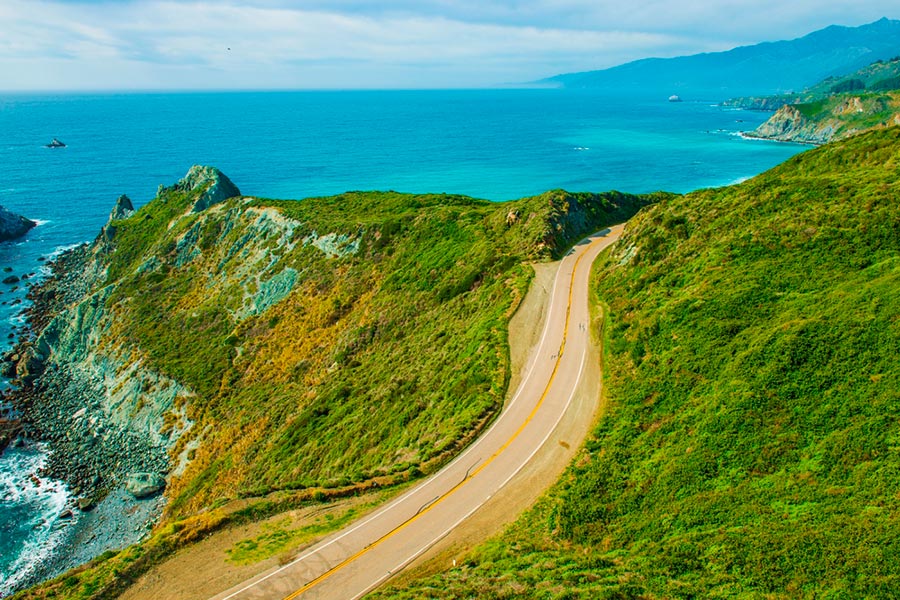 Since you're passing through almost the whole California coast, Highway 1, better known as the Pacific Coast Highway, is considered one of the most famous coastal routes in the United States. About 700 miles from San Diego to San Francisco will be waiting for you, being ready to show you stunning beaches, vibrant cities and sleepy beach towns, redwood forests, and lazy wine country.
Here are the best places to visit you should pay special attention to. However, before taking a car and beginning your journey north, don't forget to grab some breakfast tacos and watch the tide in San Diego!
Explore the Santa Monica pier or the quieter beaches in Malibu,
Walk down the historic streets of Santa Barbara,
San Luis Obispo offers tourists fantastic wine; Big Sur, in turn, provides a great opportunity to see the most scenic stretches of road in the country with your own eyes,
Stop at the redwood pines for a day hike, as well as take a closer look at the hidden coves in Monterey,
The Bay Area will definitely make you willing to explore everything that San Francisco can offer.
Do you prefer traveling by plane? Or just need to move to another state to enjoy one of the road trips above?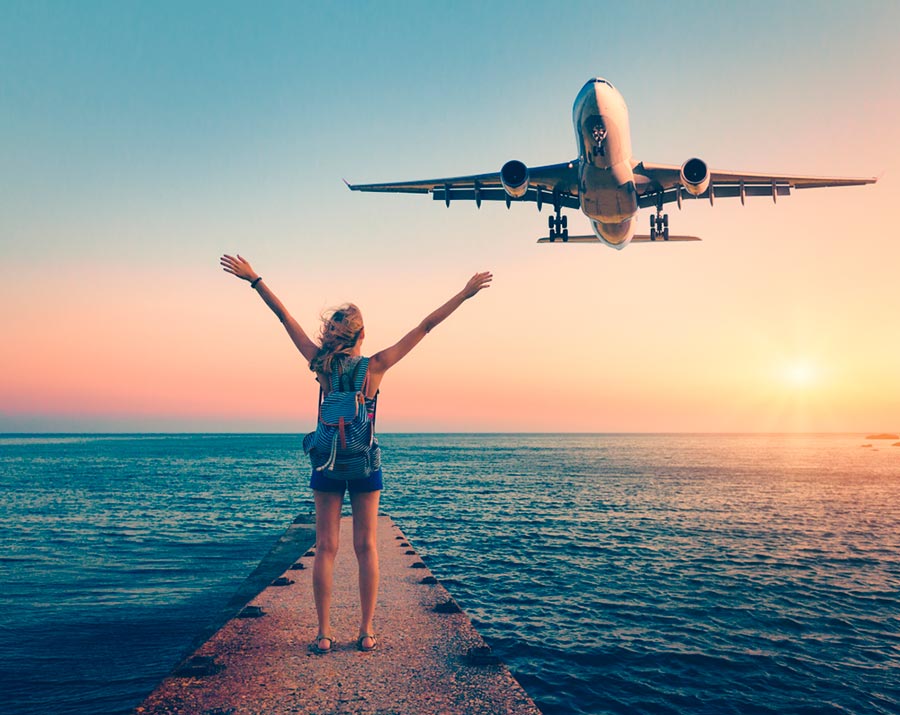 If so, we would like to convey some more useful information on traveling – it will be handy precisely for those who prefer doing this by air.
If you use your own car to reach the airport, you know it is critical to park it safely for the duration of your trip. Almost every airport has special on-site parking for this purpose. However, travelers aren't ready to spend a lot of money at the beginning of their trip, as this option is pretty costly. So what should we do then?
Our booking platform, ParkingNearAirports.io, offers travelers online reservations for parking just outside airports that are affordable and convenient. Our experienced team is dedicated to providing travelers parking options at over 100 airports in the U.S. and Canada. The app allows customers to search and compare parking rates at up to 70 percent savings compared to the cost of on-site parking at all major airports.
What is actually off-site parking, and which advantages has this parking type, you may ask? So let's take a closer look at this question.
First of all, off-site parking is much cheaper. So you can save money and then spend the most considerable amount on the things you really want to try or see while traveling.
Secondly, off-site parking services are faster. It might seem that it's faster to park your car at the airport, but that's not always the case. Off-site parking offers you the following convenience: when you drive directly up to the entrance, a staff member pulls your luggage out of your vehicle and loads it into the shuttle. Then they park your car for you. After your baggage is loaded, you can take your seat in the shuttle, which will bring you and your bags to the airport. It is a hassle-free option that is usually faster.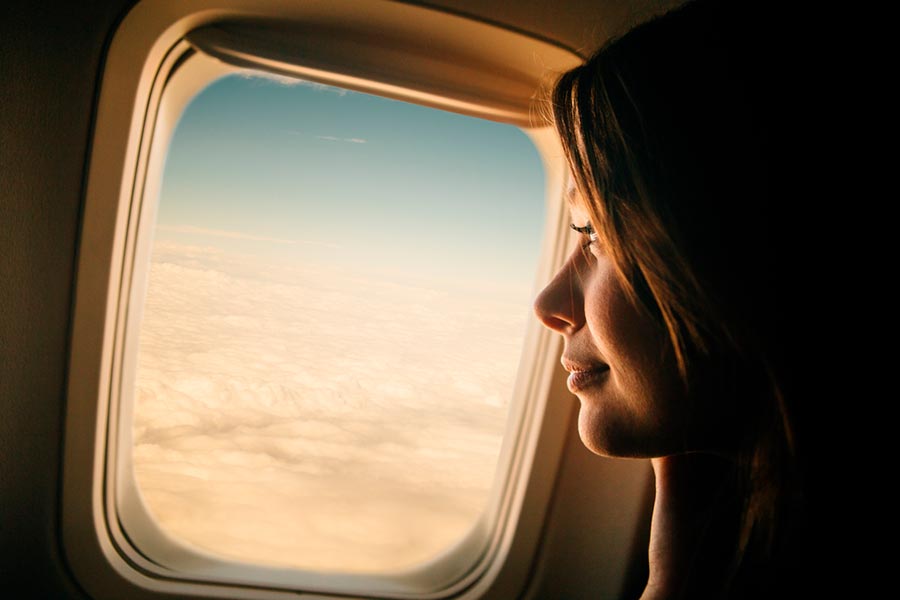 Thirdly, it's much more convenient. People are always stressed before the trip, as there are many things you should keep in mind. Not to be late when taking off, fighting traffic, finding a parking place, wondering how long the shuttle service will take, and more can leave you annoyed before you step foot inside the airport. If you choose off-site parking, you are using the assistance of a private company that caters to travelers' needs. Such services can make your trip much more comfortable when you arrive at the airport and return home.
With ParkingNearAirports.io, it takes just a few clicks within the application to reserve a parking spot. Upon arrival at off-airport parking, customers receive a booking confirmation and a guaranteed parking spot. The app helps customers find the most convenient airport parking lots. If plans change, cancellations are hassle-free and refundable.
We also offer you services for top cruise ports in Florida, Louisiana, Maryland, New Jersey, and Texas.
On our official website, you can find the best deals,
airport parking fees
, and other information connected with parking near U.S. and Canadian airports.