Greece has an inspiring coastline that stretches for several miles along its mainland and across its archipelago of 6,000 islands – of which only 227 are inhabited. At the shores, you'll see the turquoise waters of the Aegean, Ionian, and Mediterranean Seas. Thanks to its mix of coastline and crystalline waters, Greece is considered a true nirvana for beachgoers. Even though local beaches are one of the best ones worldwide, there are still some secluded hideaways and pockets of paradise that are worth taking a closer look at. So let's do it together!
1. Kolona Beach, Kythnos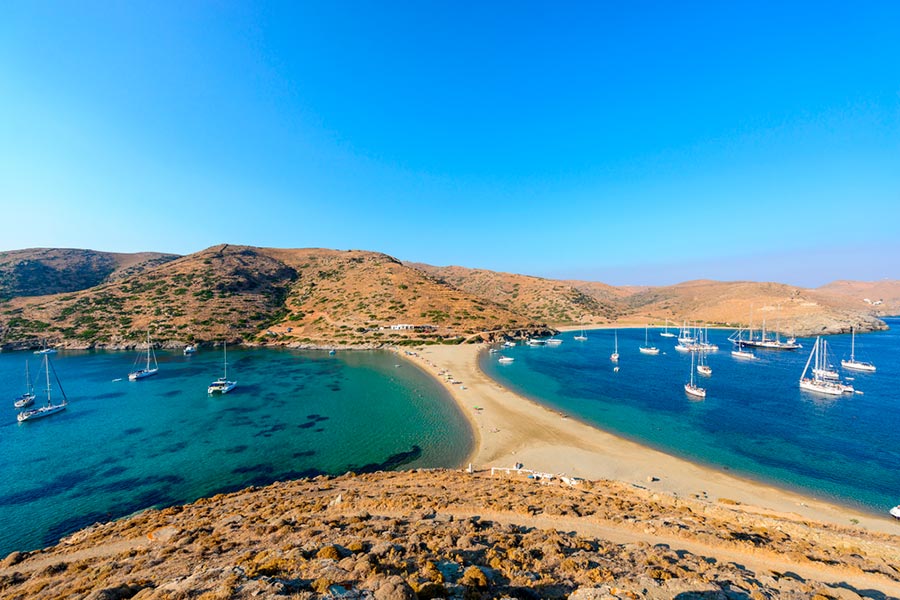 Kolona's attractiveness is the following – it's actually two beaches in one. A 300-foot-long golden thread connects the island with Agios Louskas and is washed on both sides by the sparkling waters of the Aegean Sea. Sunbathing and swimming are naturally fascinating, but to really appreciate the beauty, take a walk to the whitewashed chapel at the top of the island, which offers a panoramic bird's-eye view. Sunsets are pretty special here.
2. Mesovrika Beach, Antipaxos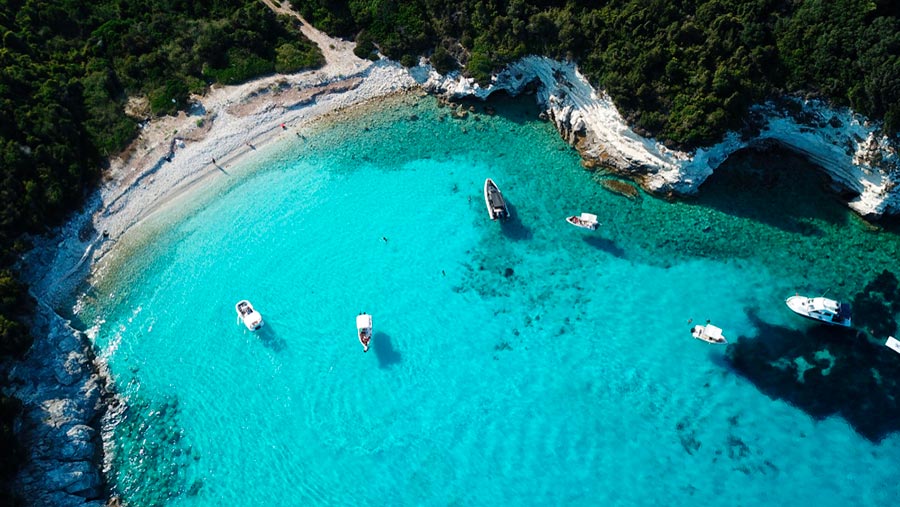 Even though Antipaxos is one of the smallest Ionian islands, it's rich in beaches. Most boat tours of the island stop at the undoubtedly attractive beaches of Voutoumi and Vrika. In between, however, is placed the delightfully tranquil pebble beach of Mesovrika. Green headlands shelter the bay and create a sense of real isolation. Just sit back and admire the changing hues of the sea.
3. Navagio Beach, Zakynthos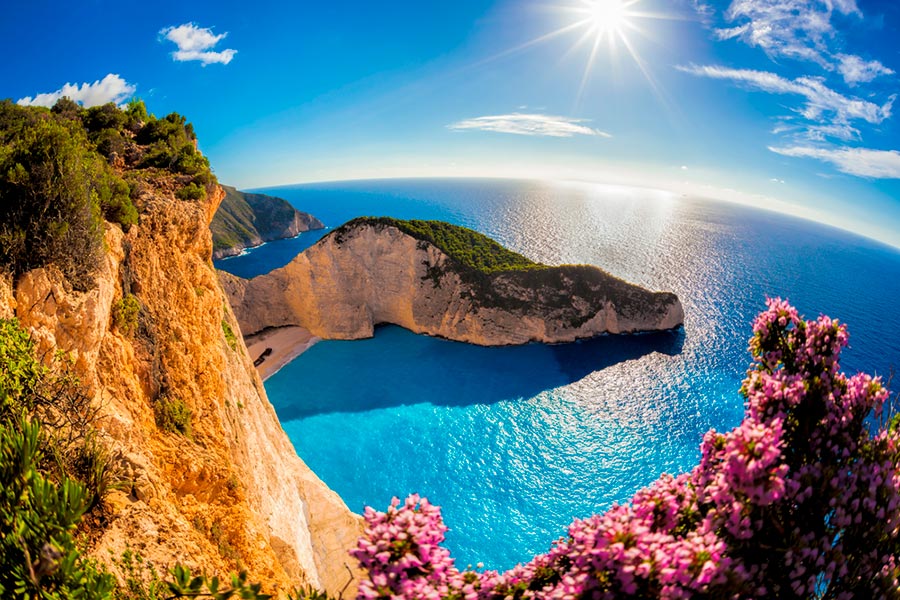 Navagio Beach, also known as Shipwreck Beach, is named after the smugglers' boat, which is half-submerged in golden sand. However, this is not the only impressive aspect of the bay. Sheer cliffs rise on either side, and the sea takes on a seductive milky blue hue. The only way to get here is by boat, and the beach is extremely popular in the summer months. Enjoy an enviable view by walking the trail that runs over the northern cliffs.
Want to take a trip to Greece? If so, let's have a look at some helpful travel tips!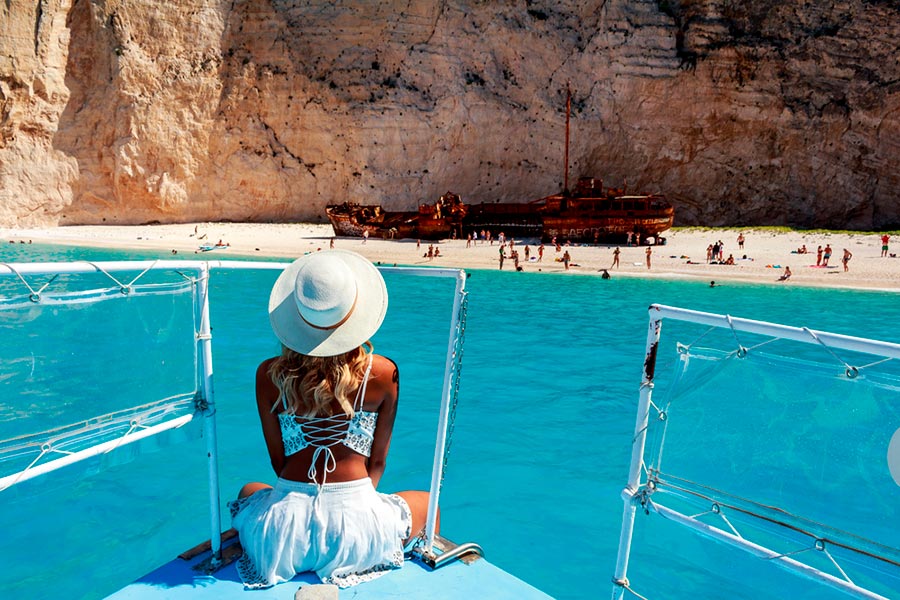 Have you ever heard something about off-site parking? If not, we recommend you take a closer look at this part of the article, as this information will be handy for those who prefer to travel by air and get to the airport by their own car.
Most people suppose that parking at the airport is the fastest and most convenient option for them. However, it's not actually true. We'll explain to you why.
To be true, being in a terminal parking lot isn't convenient at all. Although on-site airport parking is the nearest place where you can leave your vehicle for the period of a trip, you can face the following difficulties:
You will need to find a spot in a crowded lot,
You will need to carry the luggage all the way through the parking lot,
You must pay expensive fees without great service.
Sounds not good, right? However, we found an excellent solution for you - in this case, off-site parking can become a savior for you. So if you're trying to find a parking spot with great service nearby the airport you're flying from and don't want to leave there the most significant part of your budget, pay attention to this option.
How does it work?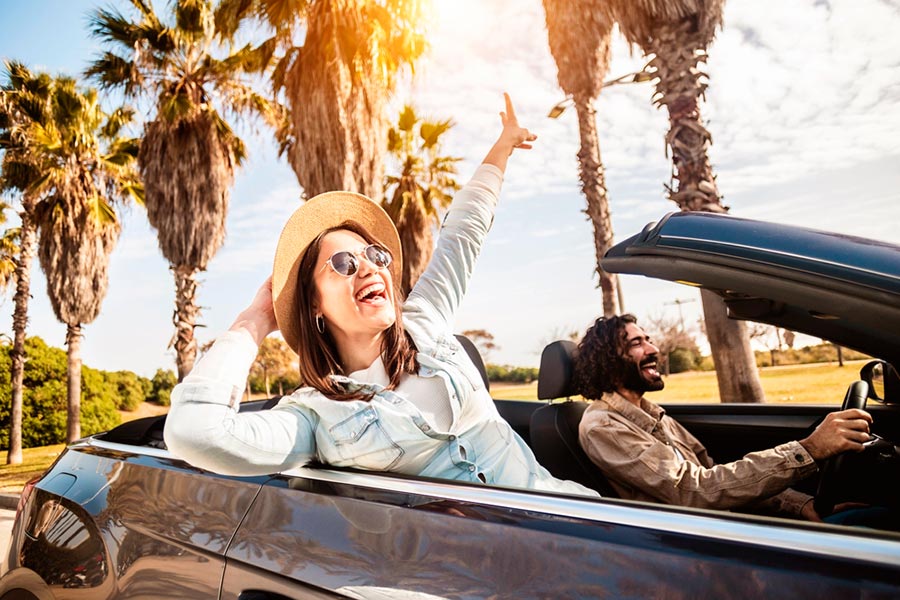 Obviously, people who chose a car as a way to get to the airport want to leave their vehicle safely while traveling and not to face the problems we described above. So what can off-site airport parking offer its customers?
Although a few miles usually separate such parking from the airport, you shouldn't worry about this. Off-site parking provides free shuttles going back and forth between the parking lot and the airport. Thanks to this, it removes any worries about getting stuck in traffic on the way to the airport during peak times. So all you need to do is choose the best time for you and inform the parking lot staff.
How does it work? Actually, everything is straightforward: when you come to the entrance, the staff will remove your luggage from your car and load it onto the shuttle, which will take you and your bags to the terminal. Then, the vehicle will be parked securely.
In addition, this type of parking is much cheaper, and this is good news, as nobody wants to waste money. Therefore, off-site parking is the perfect option to receive excellent service and save money at the same time.
Want to find some great offers? You don't need to go somewhere - just find it right here!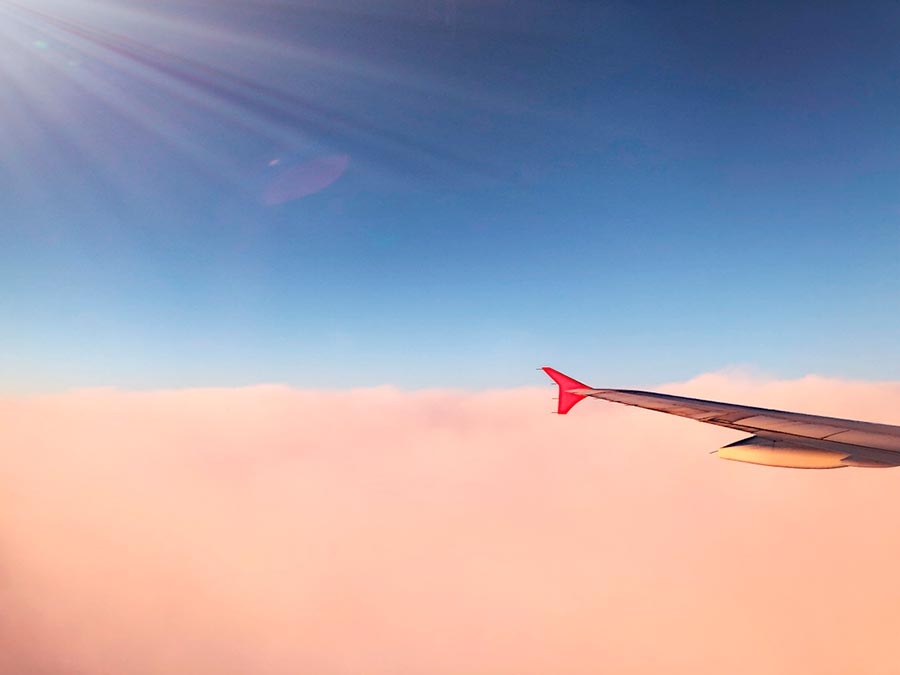 We're glad to inform you that you can find this solution right here. Our booking platform, ParkingNearAirports.io, offers the best prices on airport car parking and bundles hotel and parking packages. Besides, we provide the services for top cruise ports in Florida, Louisiana, Maryland, New Jersey, and Texas.
Our platform allows you to reserve a parking spot through a few clicks within the application. As a result, customers receive a booking confirmation and a guaranteed parking spot upon arrival at the off-airport lot. Besides, if plans change, you can cancel hassle-free and receive a refund.
To understand it better, we would like to give you an example. Let's imagine that you live in Cincinnati, Ohio. If you're planning a trip to Greece, you can use the services of cheap
long-term parking near CVG
. If you're coming from Dallas, Texas, the situation is the same - you can choose affordable
DFW remote parking
. So it just depends on the place you're flying from.
Also, ParkingNearAirports.io offers its customers special
airport parking coupons
. With the help of these coupons, you can make the price for parking even two times less. So don't forget to use them to save as much money as possible.
You can find all the necessary and helpful information connected with the off-site airport parking on our official website. Enjoy traveling!