You'll probably agree that cycling is one of the healthful and happiness-bringing means of transport, no matter what you're using it for – for example, just as the way to get to the shop or biking for fitness. Traveling by bike is pretty convenient as well since you're able to choose your own pace, take some breaks whenever you want, and see cities and natural landscapes up-close with your own eyes. These wonderful bike routes across the whole world pass through England's attractive pastures, Norwegian islands, and even stunning views of Mount Everest. So pack your bags, choose your favorite one, and let's start our journey!
1. North Sea Cycle Route, Europe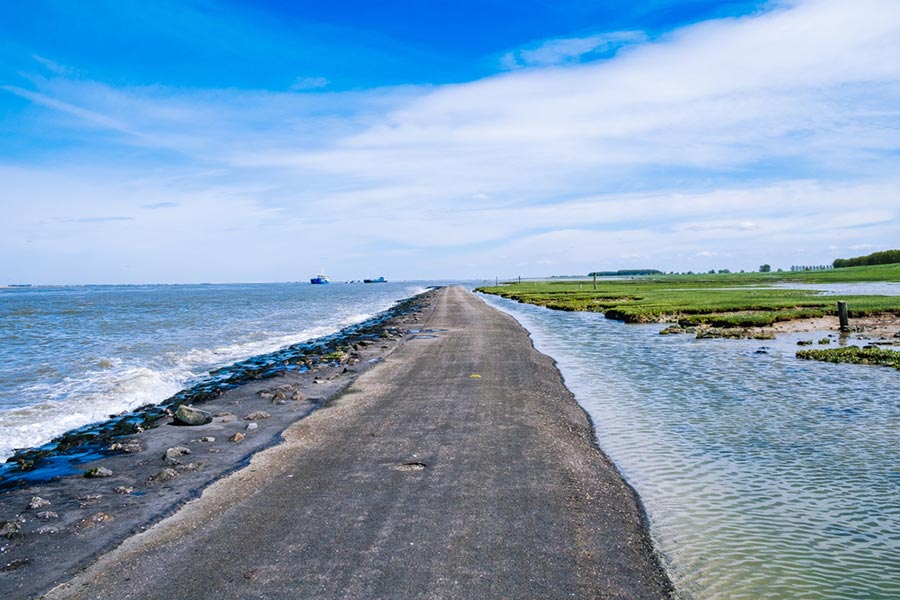 Source – Shutterstock. North Sea Cycle Route
The North Sea Cycle Route, also known as EuroVelo 12, spans nine states over 3,666 miles from Scotland's Shetland Islands to Bergen, Norway, so make sure to pack your passport. In between, it skirts the North Sea coasts of Germany, Denmark, Sweden, Belgium, the Netherlands, England, France, and so on. Sea crossings from Denmark to Germany and France to England add to the adventure. Major attractions of the route include the art path from Boston to Lincoln, England, the beaches of the Battle of Dunkirk, and the Norwegian Archipelago Route.
2. The South Downs Way, England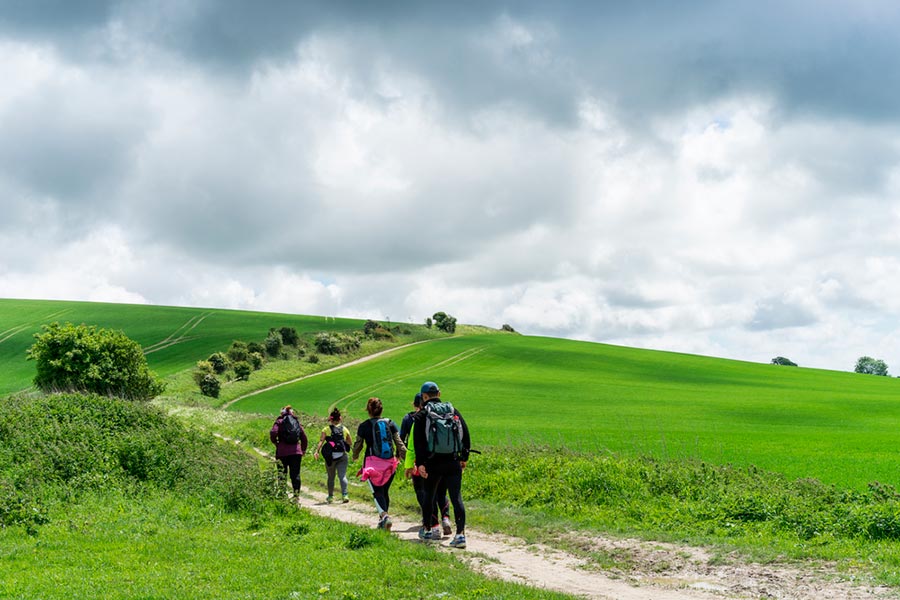 Source – Shutterstock. Group walking the South Downs Way, Sussex
Enjoy some of the most beautiful countryside in England while traveling the 100-mile Souths Down Way. This off-road path winds through the South Downs National Park, providing scenic views of the chalk sea cliffs, lush slopes, strewn-out fields, and farmland. You can make your way by mountain bike from Winchester, the Saxon-era capital of England, to Beachy Head cliff in Eastbourne. Everything is possible to complete in a single day, but it's preferable to break it into smaller parts and spend the night in picturesque towns with cozy taverns.
3. The Friendship Highway, China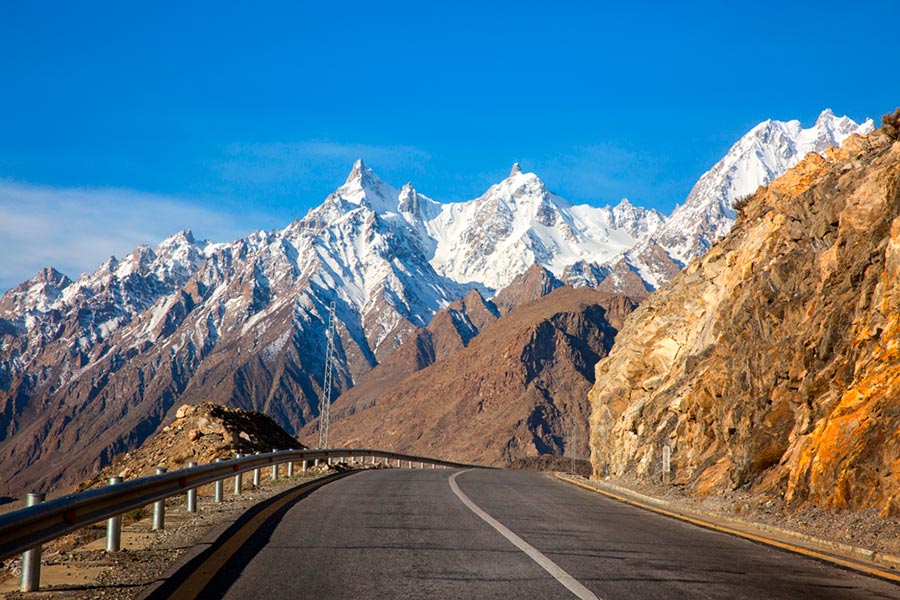 Source – Shutterstock. View on the new silk road China-Pakistan Friendship Highway
The 500 miles of The Friendship Highway, which rises up three mountain passes that are over 16,400 feet, require you to be in excellent physical shape in order to bike them. The Sino-Nepal Friendship Bridge, located on the Nepal-Tibet border, is connected by the highway to the Tibetan capital of Lhasa. Passing spectacular temples in Lhasa and Gyangze, crossing a mountain pass festooned with prayer flags of all colors, and taking in vistas of the turquoise Yamdrok Yumtso lake are all on your itinerary. On a clear day, the view of a snow-capped Everest is waiting for those who ascend the Gyatso La pass.
Planning to choose one of the options above?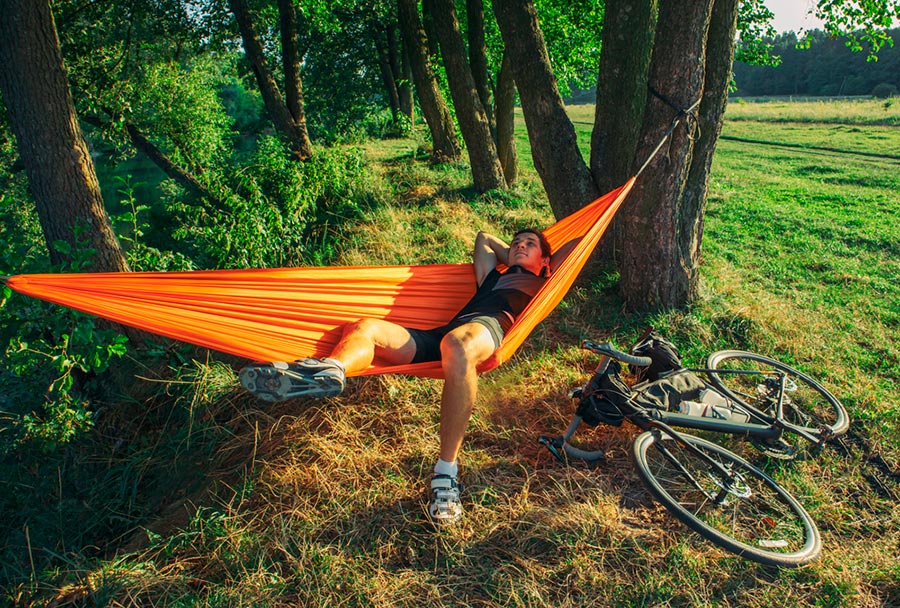 Source – Shutterstock. Bike traveler resting in the hammock after long day riding bicycle
If so, we would also like to convey some useful information on traveling – it will be handy for those who prefer doing this by air.
If you use your own car to reach the airport, you know it is critical to park it safely for the duration of your trip. Almost every airport has special on-site parking for this purpose. However, travelers aren't ready to spend a lot of money at the beginning of their trip, as this option is pretty costly. So what should we do then?
Our booking platform, ParkingNearAirports.io, offers travelers online reservations for parking just outside airports that are affordable and convenient. Our experienced team is dedicated to providing travelers parking options at over 100 airports in the U.S. and Canada. The app allows customers to search and compare parking rates at up to 70 percent savings compared to the cost of on-site parking at all major airports.
What is actually off-site parking, and which advantages has this parking type, you may ask? So let's take a closer look at this question.
First of all, off-site parking is much cheaper. So you can save money and then spend the most considerable amount on the things you really want to try or see while traveling.
Secondly, off-site parking services are faster. It might seem that it's faster to park your car at the airport, but that's not always the case. Off-site parking offers you the following convenience: when you drive directly up to the entrance, a staff member pulls your luggage out of your vehicle and loads it into the shuttle. Then they park your car for you. After your baggage is loaded, you can take your seat in the shuttle, which will bring you and your bags to the airport. It is a hassle-free option that is usually faster.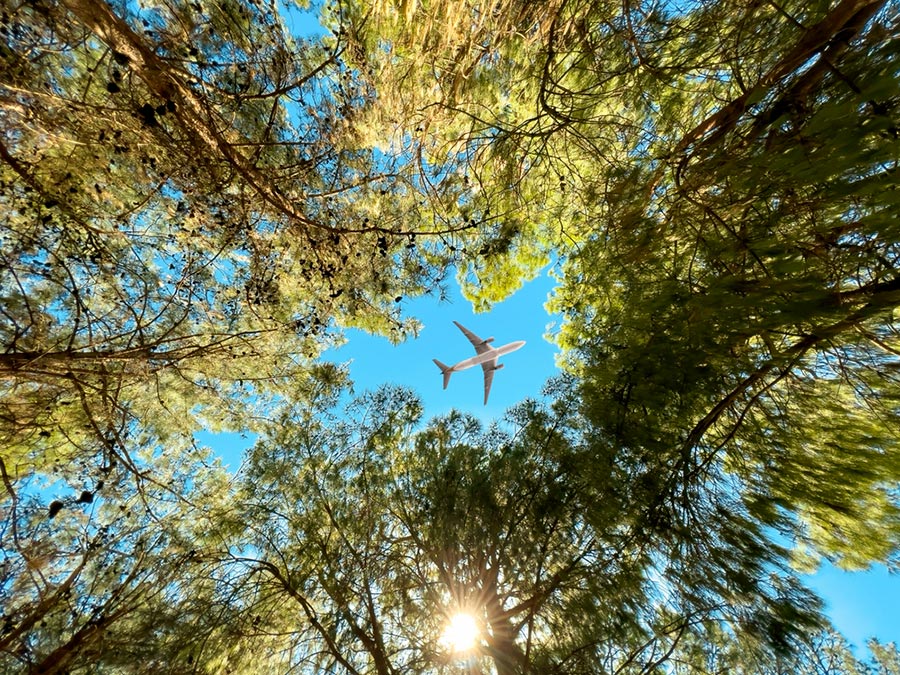 Source – Shutterstock. Airplane flying above the forest, bottom view
Thirdly, it's much more convenient. People are always stressed before the trip, as there are many things you should keep in mind. Not to be late when taking off, fighting traffic, finding a parking place, wondering how long the shuttle service will take, and more can leave you annoyed before you step foot inside the airport. If you choose off-site parking, you are using the assistance of a private company that caters to travelers' needs. Such services can make your trip much more comfortable when you arrive at the airport and return home.
With ParkingNearAirports.io, it takes just a few clicks within the application to reserve a parking spot. Upon arrival at off-airport parking, customers receive a booking confirmation and a guaranteed parking spot. The app helps customers find the most convenient airport parking lots. If plans change, cancellations are hassle-free and refundable.
We also offer you services for top cruise ports in Florida, Louisiana, Maryland, New Jersey, and Texas.
Let's look at an example. Imagine that you live in Denver, Colorado. If you're planning a trip to England, you can choose cheap
Denver Airport off-site parking
. If you're coming from Orlando, Florida, the situation is the same - you can use affordable
parking close to Orlando Airport
. So it depends just on where you are flying from.
On our official website, you can find the best deals,
airport parking fees
, and other information connected with parking near U.S. and Canadian airports.