Living in today's fast-paced world, we used to see that absolutely everyone is always in touch. After we have woken up, we check our smartphones for messages and new emails and trending Google searches, and then, we head to our workplaces, spending all day sitting at a computer.
Undoubtedly, technology is great, but somewhere in this way, it captured our lives. To understand who we truly are, we need to escape from that. Exactly traveling provides us with such an opportunity – turn off the smartphone and live in the moment. Below are the best resorts for those who want to unwind completely – let's take a closer look at them!
1. Emerald Lake Lodge, Canada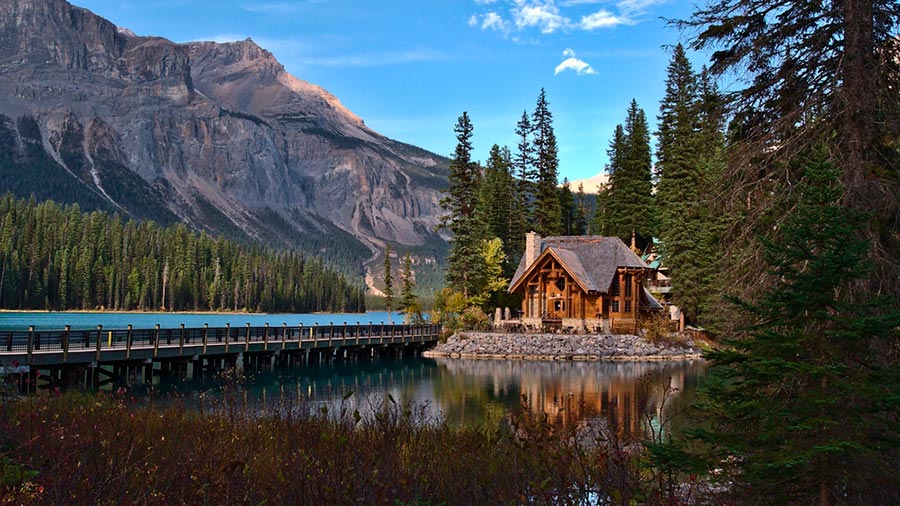 Source – Shutterstock. Beautiful view of Emerald Lake in Yoho National Park, British Columbia, Canada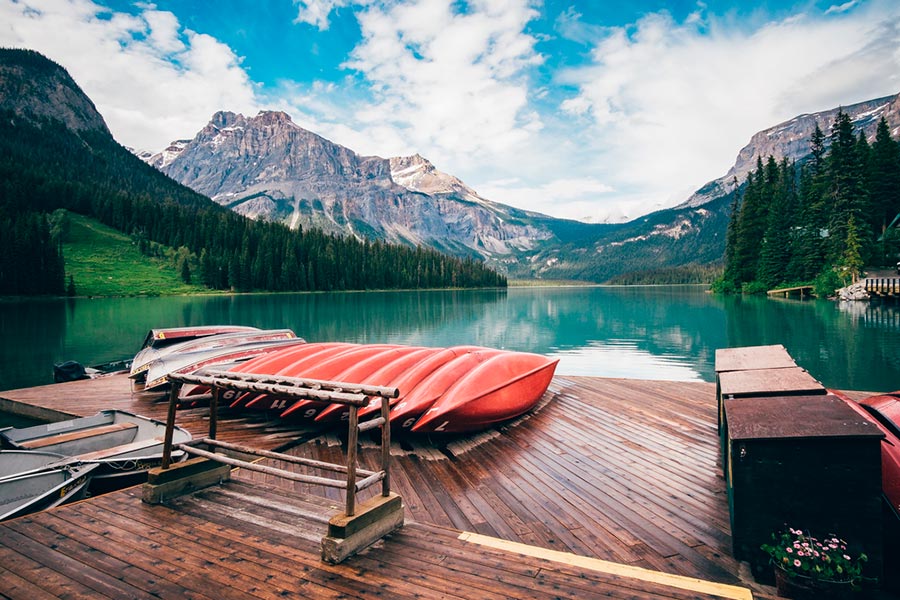 Source – Shutterstock. Canoes lie on the pier – Emerald Lake, Canada
Canada's Emerald Lake Lodge is an excellent option for those who love the outdoor vacation – it's situated deep within Yoho National Park in the Canadian Rockies. The 13-acre retreat is placed near Emerald Lake's stunning waters. In addition to participating in outdoor activities like fishing, rowing, hiking, and mountain biking in the warmer months, visitors can stay in one of the 24 log cabins and go skiing and snowshoeing in the winter. You will be totally free to take in your stunning surroundings since there won't be any cell phone service.
2. Red Mountain Resort, United States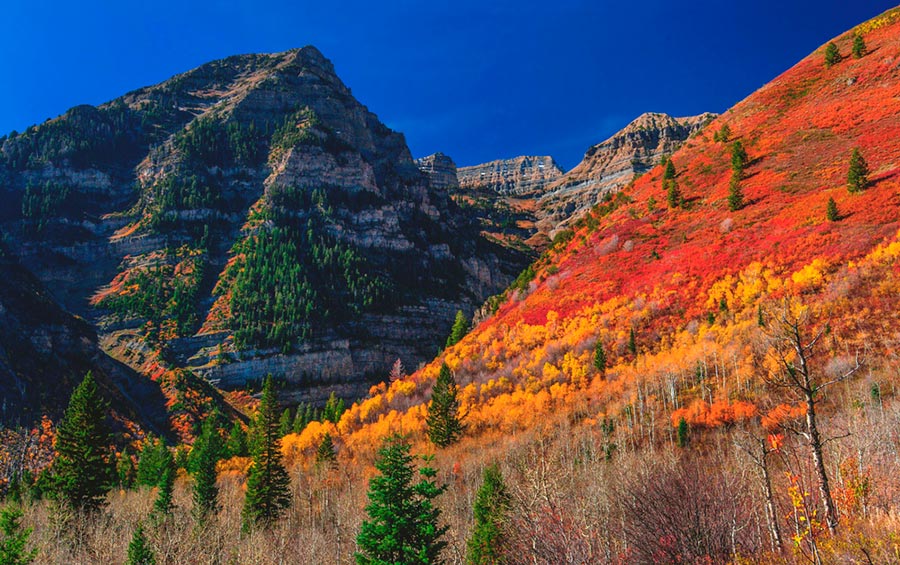 Source – Shutterstock. Fall colors contrast with a blue sky just above the ski resort in the mountains of Utah, USA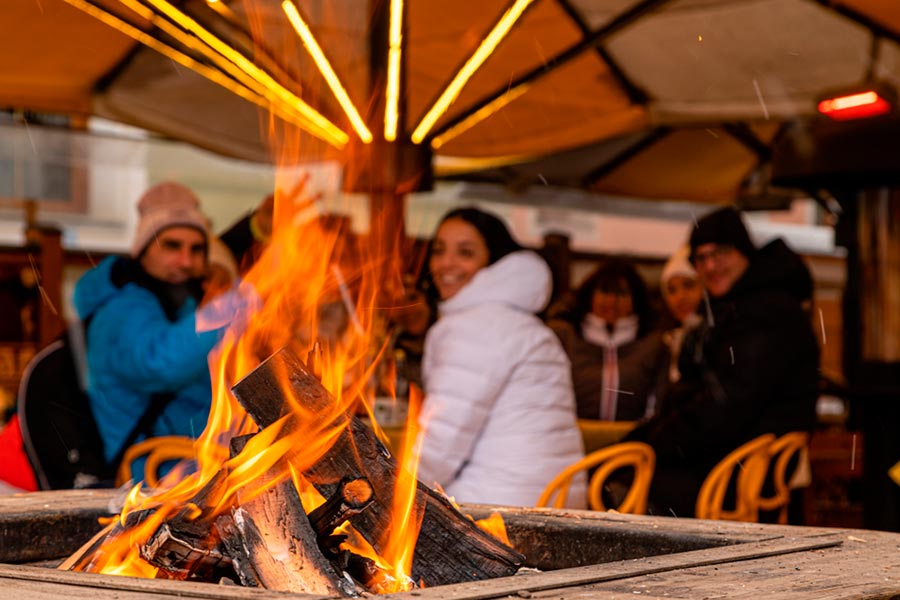 Source – Shutterstock. Fire on a table outside in the winter – aprés Ski and lucky people
You may choose a fantastic place to unwind without leaving America. Utah's Red Mountain Resort is the ideal location for an experience where you can leave your phone at home. As you wander along the rocky cliffs, take part in one of the several organized outdoor activities that are sure to divert you. Alternatively, spend the afternoon lounging by the pool while reading a nice book.
3. Remota Hotel, Chile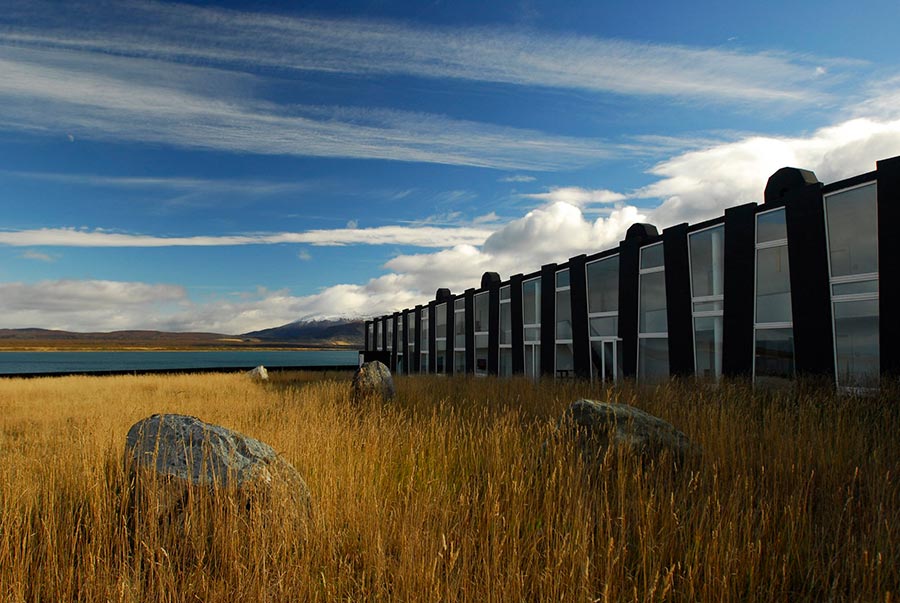 Source – https://www.archdaily.com/. An impressive view of Remota Hotel in Chile
This Chilean hotel features 72 rooms for guests, who can expect to enjoy vast living areas, breathtaking views of the wild, grassy Patagonian terrain, and some genuinely exceptional meals – it's said to be a "bridge to the wonderful and distant Patagonia." All of the furniture in the hotel rooms is handcrafted, with local wood serving as the primary material for the majority of the pieces. If you manage to tire of taking in the expansive views, you can venture outside and undertake hiking, horseback riding, birdwatching, or bicycle touring.
Are you going to make a full detox shortly?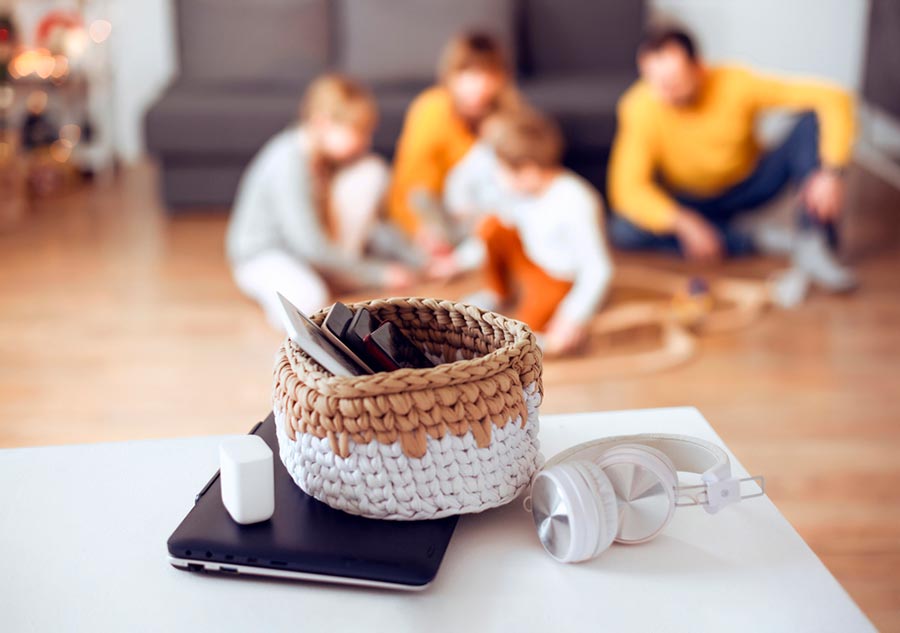 Source – Shutterstock. Mobile phones, laptops and digital tablets in a basket on a table at home with a playing family at back – spend weekend together without technology
If so, we would also like to convey some useful information on traveling – it will be actually handy for those who prefer doing this by air.
If you use your own car to reach the airport, you know it is critical to park it safely for the duration of your trip. Almost every airport has special on-site parking for this purpose. However, travelers aren't ready to spend a lot of money at the beginning of their trip, as this option is pretty costly. So what should we do then?
Our booking platform, ParkingNearAirports.io, offers travelers online reservations for parking just outside airports that are affordable and convenient. Our experienced team is dedicated to providing travelers parking options at over 100 airports in the U.S. and Canada. The app allows customers to search and compare parking rates at up to 70 percent savings compared to the cost of on-site parking at all major airports.
What is actually off-site parking, and which advantages has this parking type, you may ask? So let's take a closer look at this question.
First of all, off-site parking is much cheaper. So you can save money and then spend the most considerable amount on the things you really want to try or see while traveling.
Secondly, off-site parking services are faster. It might seem that it's faster to park your car at the airport, but that's not always the case. Off-site parking offers you the following convenience: when you drive directly up to the entrance, a staff member pulls your luggage out of your vehicle and loads it into the shuttle. Then they park your car for you. After your baggage is loaded, you can take your seat in the shuttle, which will bring you and your bags to the airport. It is a hassle-free option that is usually faster.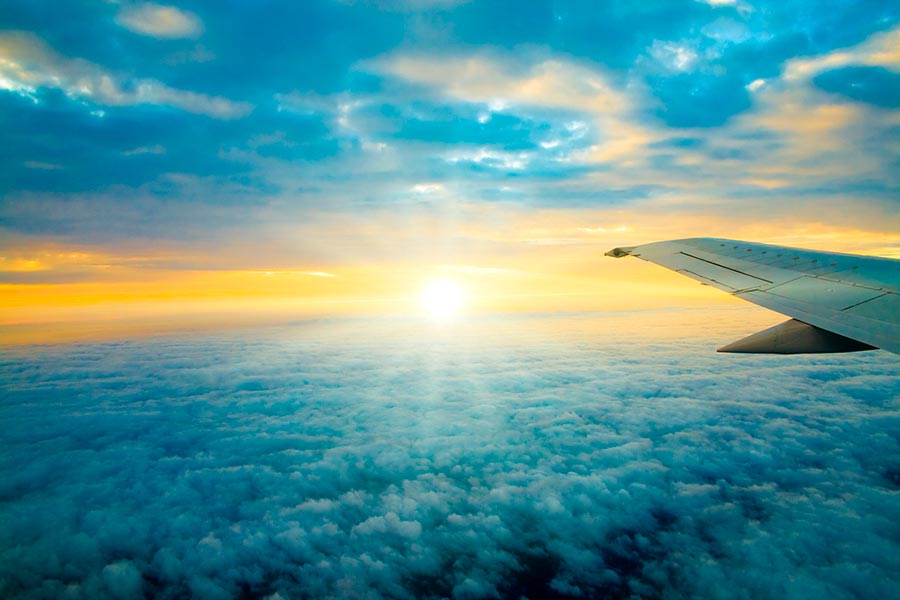 Source – Shutterstock. Sunrise in airplane
Thirdly, it's much more convenient. People are always stressed before the trip, as there are many things you should keep in mind. Not to be late when taking off, fighting traffic, finding a parking place, wondering how long the shuttle service will take, and more can leave you annoyed before you step foot inside the airport. If you choose off-site parking, you are using the assistance of a private company that caters to travelers' needs. Such services can make your trip much more comfortable when you arrive at the airport and return home.
With ParkingNearAirports.io, it takes just a few clicks within the application to reserve a parking spot. Upon arrival at off-airport parking, customers receive a booking confirmation and a guaranteed parking spot. The app helps customers find the most convenient airport parking lots. If plans change, cancellations are hassle-free and refundable.
We also offer you services for top cruise ports in Florida, Louisiana, Maryland, New Jersey, and Texas.
Let's look at an example. Imagine that you live in the state of Utah. If you're planning a trip to Chile, you can choose a
SLC Airport long-term economy parking
. If you're coming from Canada, the situation is the same - you can use affordable
parking near YUL Airport
. So it depends just on where you are flying from.
On our official website, you can find the best deals,
airport parking prices
, and other information connected with parking near U.S. and Canadian airports.