Forget about all the most well-known destinations like the Acropolis of Athens, the Great Barrier Reef, and the Great Wall of China – actually, there are multiple exciting places worldwide that you probably never heard about. ParkingNearAirports.io has chosen the top 3 ones that can make a list of the most popular locations among us. Let's get started!
1. Aquarium in Rangiroa, French Polynesia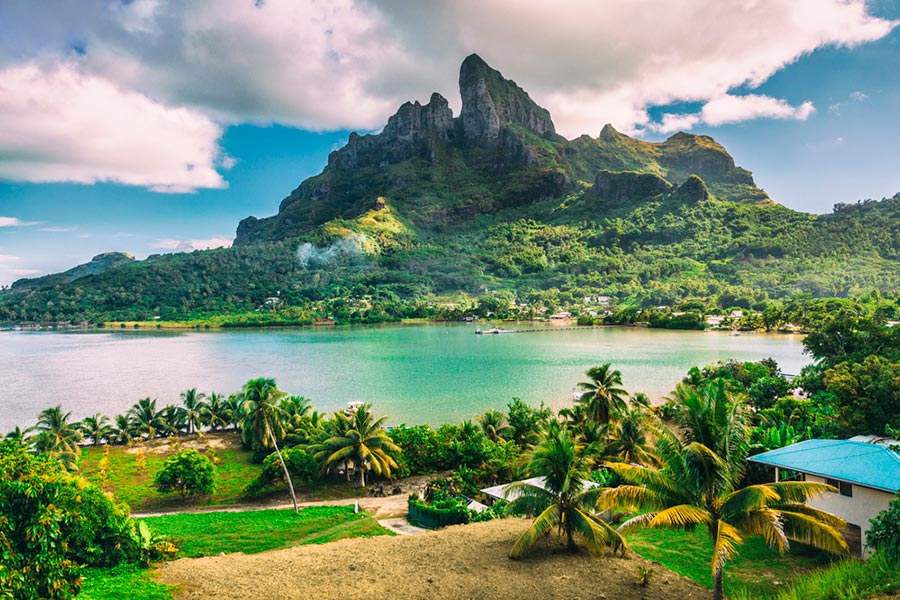 Source – Shutterstock. An impressive nature landscape in French Polynesia
Take note, snorkelers, divers, and fans of marine life, as the Tuamotu Islands archipelago is home to one of the most beautiful natural aquariums on earth. Imagine colorful coral reefs and stunning coral atolls that are surrounded by thousands of schools of neon-colored fish. It's a wonderful site to start your first scuba journey thanks to the shallow water, which is perfect for swimmers of all ages and skill levels. There are many opportunities to take the envious-inspiring underwater shot you've always desired. The best part is that the tourist resorts of Avatoru and Tiputa are just a short boat trip away from this natural gem. Here's
how to travel.
2. Athabasca Sand Dunes, Canada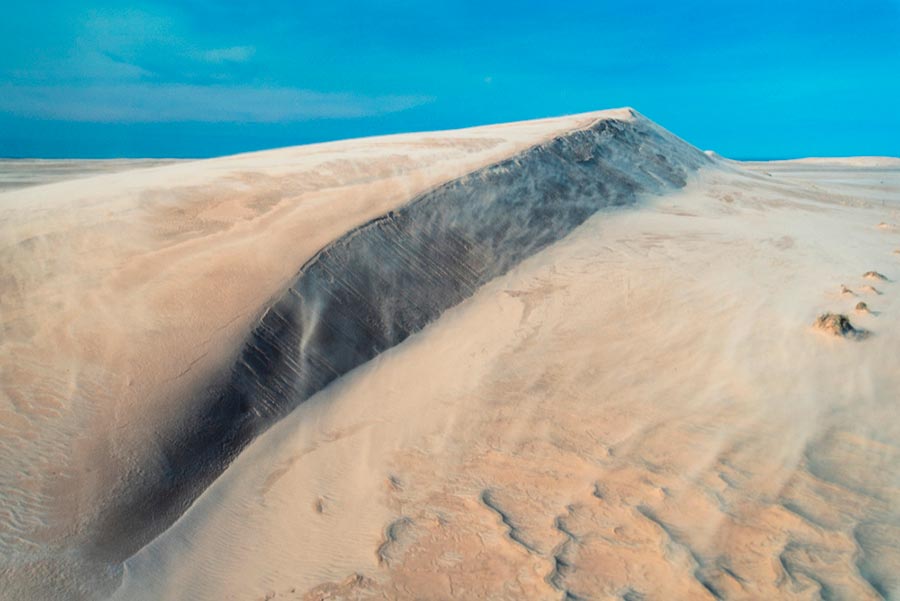 Source – Shutterstock. Aerial of Athabasca Sand Dunes Provincial Park – Saskatchewan, Canada
The largest active sand surface in Canada is located in the province of Saskatchewan. The southern shoreline of Lake Athabasca is dominated by the sloping Athabasca Sand Dunes, some of which reach heights of up to 98 feet. Only individuals with prior wilderness travel experience are advised to visit, as there are no other transportation options except a boat or float plane. Over 40 rare plant species and a bleak terrain await those who are prepared for the challenge. Some of the flora attractions are felt-leaved willow, sand chickweed, and exhumed woodlands. There are no amenities other than approved camping spots, so you'll need to carry everything with you.
Here
you may plan your journey to these 62-mile-long dunes.
3. Pangong Tso Lake, India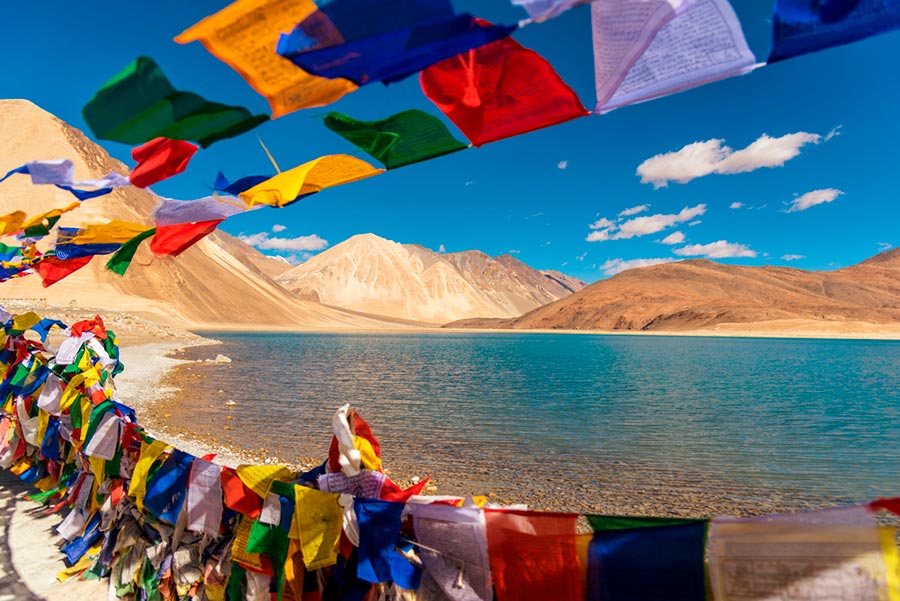 Source – Shutterstock. Mountains and Pangong Tso Lake – a wonderful view
When you first see this lake, situated 14,270 feet above sea level in the Tibetan Plateau, it's almost impossible to realize that you're in India. One of the highest saltwater lakes in the world, Pangong Tso Lake's magnificent turquoise waters span over 80 miles through Tibet, China, and India. The environment is breathtaking, and the sunrises and sunsets are unforgettable with the Himalayan peaks rising up on all sides. Black-necked cranes and Brahminy ducks can both be seen there in plenty. Also, don't be shocked to see yaks tanning on the shoreline. Pangong Tso Lake is located in the Jammu and Kashmir area, four hours from Leh.
Explore our Earth conveniently together with us – ParkingNearAirports.io!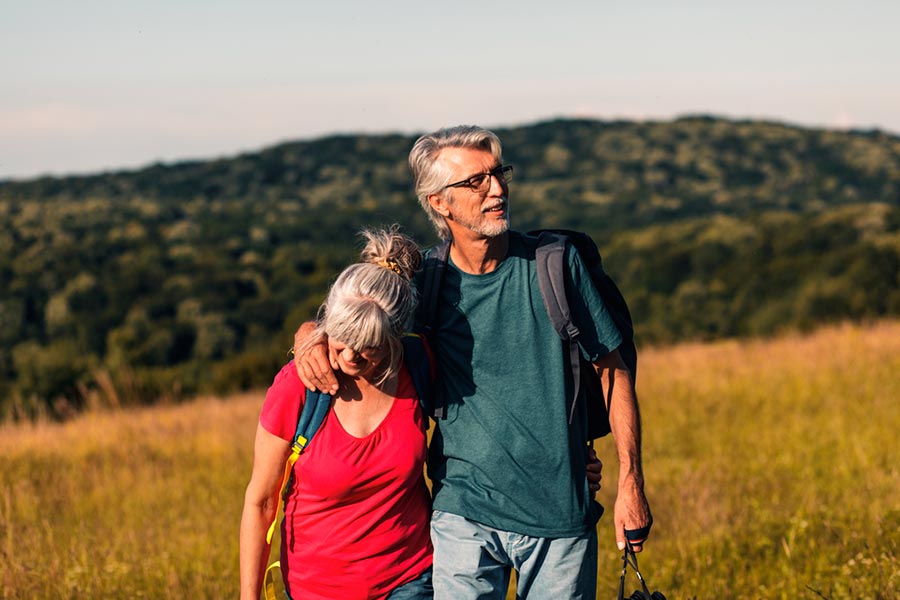 Source – Shutterstock. Active senior couple hiking in nature with backpacks, enjoying their adventure at sunset
In addition to our small travel guide, we would also like to give you one helpful tip – this information will be handy for those who prefer to travel by air.
If you get to the airport by car, you always need to find a good parking space for your vehicle to leave for the period of a trip. In most cases, airports have special on-site parking for that purpose. However, such a parking lot is pretty costly most of the time, and people aren't ready to spend a lot of money at the beginning of a trip. So is there any solution?
The best way to solve this problem is to choose off-site parking. Why, you may ask? We will explain.
There are many reasons which can prove the benefit of this parking type. Here are some of them:
Affordable Rates. Depending on the duration of your trip, you can choose between short-term and long-term airport parking. Anyway, an off-site airport is much cheaper, so you can save your money and spend the most considerable amount on things you really want to see or try while traveling.
Fast service. In contrast with on-site airport parking, which can take quite a long time, off-site parking offers you the convenience of driving directly to the entrance and having a staff member pull your luggage out of your vehicle and load it into the shuttle. Then they will park your car for you. After your baggage is loaded, you can take your seat in the shuttle, which will bring you and your bags to the airport. It is a hassle-free option that is usually faster.
Convenience. When people travel, they may be stressed about making it to the airport on time. If you use off-site parking, you will definitely make your travel experience more convenient, as you use the service of a private company. Even though you may be able to park on-site at the airport in a short-term or long-term airport parking lot, consider using an off-site parking lot service.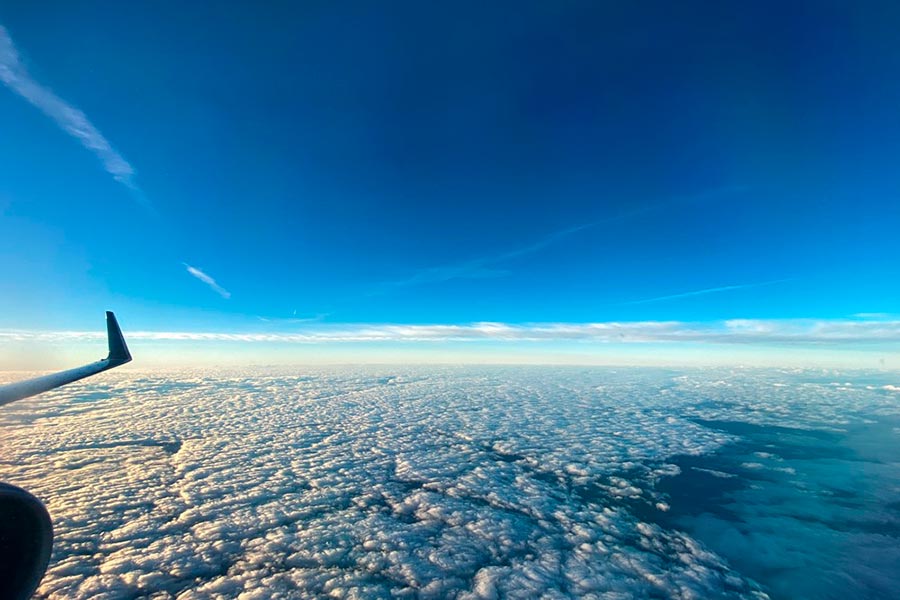 Source – Shutterstock. An aerial view from an airplane window of clouds with bright blue skies
We are glad to say that our booking platform, ParkingNearAirports.io, offers travelers online reservations for parking just outside airports that are convenient and affordable. Our experienced team is dedicated to providing travelers parking options at over 100 airports in the U.S. and Canada. The app allows customers to search and compare parking rates at up to 70 percent savings compared to the cost of on-site parking at all major airports.
With our platform, it only takes a few clicks in the app to reserve a parking spot. Guests receive a booking confirmation and a guaranteed parking space upon arrival at the off-airport parking. In addition, the app helps customers locate the most convenient lots to the airport. Cancellations are easy if plans change with hassle-free, refundable cancellations.
Besides this, we also offer services for top cruise ports in Florida, Louisiana, Maryland, New Jersey, and Texas.
Now let's take a good example. Imagine that you're planning a trip to India. So if you're flying from Burbank, California, you can use cheap
parking near BUR Airport
. If you're coming from Denver, Colorado, you can choose affordable
parking near DIA with shuttle
. It just depends on the place you're flying from.
You can always find everything you need on our official website: the best deals for parking near U.S. and Canadian airports,
airport parking prices
, and much more.