The number of people who travel to cold-weather places is rapidly increasing, especially in the polar areas. Thanks to a great boom in Icelandic tourism in recent years, travelers cannot wait for their journeys to arctic destinations. If you're planning a trip to an island, opt out of the palm trees and rum cocktails – instead, choose the thermals and down jacket to head north. Below you'll learn about the incredible arctic island that's definitely worth your attention. So let's get to it!
What's special about Spitsbergen, Norway?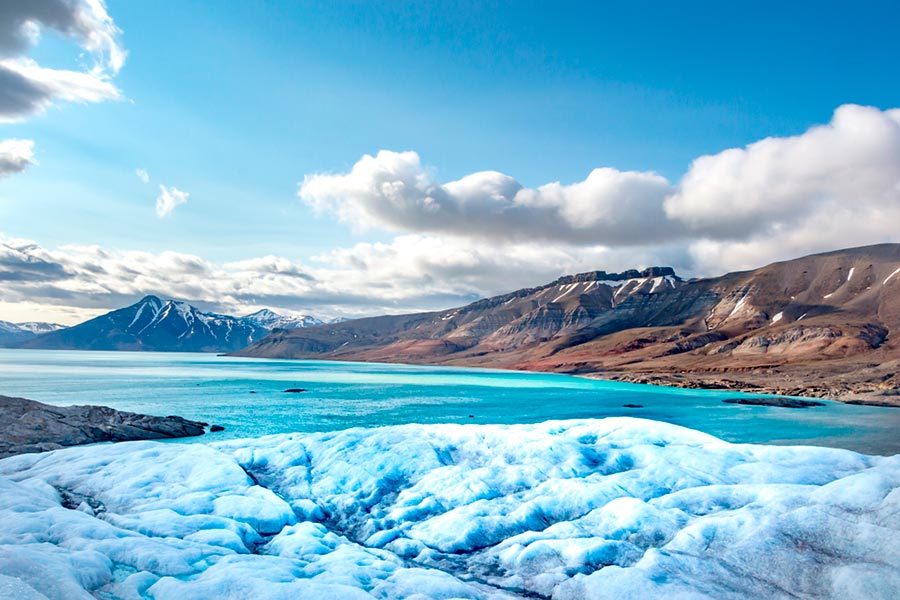 Source – Shutterstock. Arctic landscape, top view to glacier – Spitsbergen, Norway
The Svalbard archipelago is a well-liked vacation spot for visitors to Norway. The largest island in the archipelago, Spitsbergen, is easily accessible from Tromso or Oslo by airplane or cruise.
There are three primary seasons in Svalbard, depending on what you wish to see and do. The midnight sun can be seen between mid-May and the end of September during the polar summer. The greatest time to see the Northern Lights is during winter, which lasts from early October to late February.
Multiple outdoor activities take place between March and mid-May throughout the bright winter. Snowmobiles, dog sleds, kayaks, skiing, and other activities are available. Keep a watch out for polar bears, walrus, Svalbard reindeer, and other arctic birds when it comes to wildlife.
Visit all the exciting places worldwide in complete comfort together with us!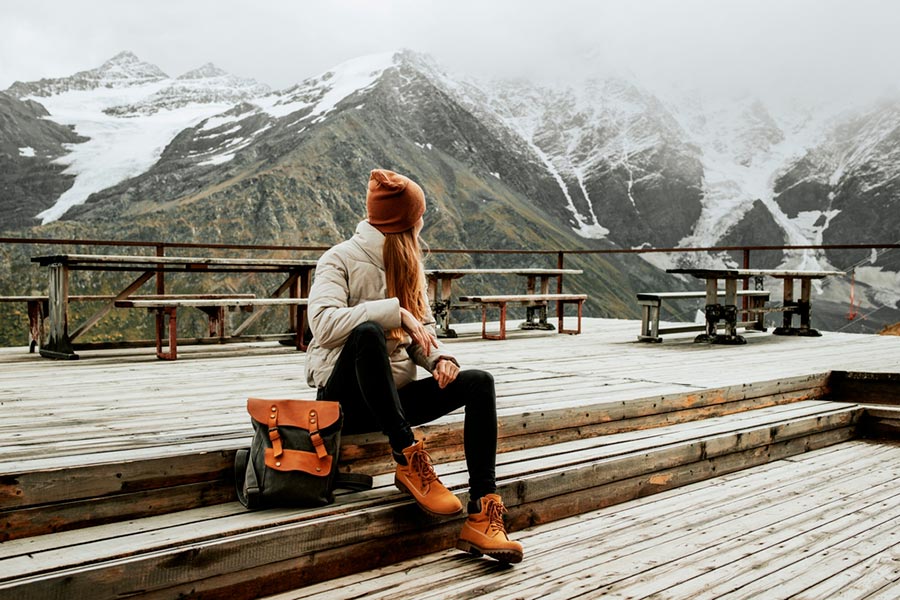 Source – Shutterstock. Girl traveler with backpack enjoys mountain nature sitting on wooden bridge
You might be surprised about this fact because most people are confident that on-site parking is the best choice when you're traveling by air. But, actually, it's not true, and we'll explain why.
People who prefer to get to the airport by car think that it's the most convenient option since on-site parking is the nearest place to the airport where it's possible to park a vehicle safely for the period of a trip. However, they make a huge mistake, as there is a big chance to face many following difficulties:
You will need to find a spot in a crowded lot,
You will need to carry the luggage all the way through the parking lot,
You must pay expensive fees without great service, and much more.
Sounds not so good, right? But there is one great solution in this situation – an off-site parking option!
The off-site parking service has many advantages, which will definitely convince you to change your choice during the next trip:
First of all, it's much cheaper. On-site parking can become too costly for you, as the price for such a parking type might equal half the value of the whole trip. The cost of the off-site parking, in turn, will be not so high, offering alongside free shuttles going back and forth between the parking lot and the airport.
Secondly, it's much faster. By choosing an on-site parking option, you'll be needed to find a free spot in a crowded lot, which takes a lot of time. However, by selecting an off-site parking option, you'll be able to drive directly to the entrance, where staff members will help you to pull your luggage out of your vehicle and load it into the shuttle, as well as park your car securely for you. Finally, a free shuttle will bring you and your bags to the airport.
Thirdly, it's much more convenient. No more worries about being late to the airport and your flight – the off-site parking is a hassle-free option that is usually faster. Since you use the services of a private company, people want to be sure you're satisfied with the quality and comfort of the services provided, so you don't need to wrack your brain about the quick path to the airport anymore.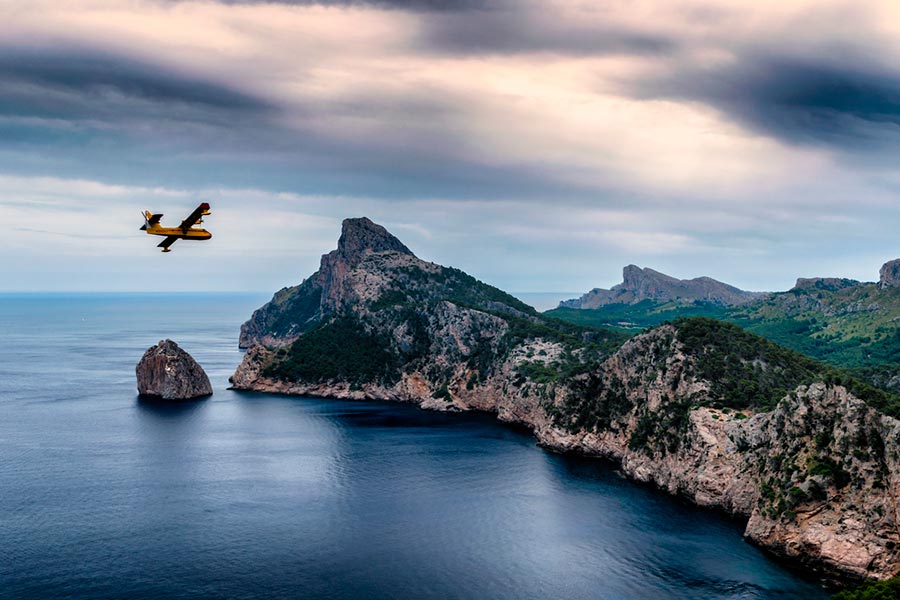 Source – Shutterstock. A plane flying over a beautiful seaside cliffs scenery
As for the companies that provide the best off-site parking services, we've prepared an ideal option for you. Our booking platform, ParkingNearAirports.io, built excellent relationships with many parking lot operators to leave customers satisfied and their cars – safe. Furthermore, it doesn't matter what the airport you're flying from is – on our easy-to-navigate website,
https://parkingnearairports.io/
, you'll find the best deals for all the major airports and cruise ports in the United States and Canada.
To understand it better, we can give you an example. Let's imagine that you live in Dallas, Texas and plan to visit Spitsbergen, Norway. Then, you can use the services of cheap
DFW valet parking
. If you're flying from Memphis, Tennessee, the situation is the same – choose affordable
parking near Memphis Airport
. So, as you can understand, everything works simply.
By the way, on our website, you can find all the required information about the advantages of off-site parking,
airport parking deals
, and others. So travel profitably and enjoy your following trip together with us!