Airports are busy centers of activity where people are trying their best to go from point A to point B as quickly as possible. It's actually no secret that things occasionally go wrong when flying, even though we all enjoy traveling to new locations. But did you know there are things you can do to make the trip as easy as possible?
If you pack a little extra, you might be able to get additional assistance from airlines like Southwest or make the difference between a bad flight and a good one. Even if you believe you have your airport routine down to a science, you may want to take into account some practical advice and strategies.
1. For the Best Prices, Buy Your Tickets on Tuesdays and Wednesdays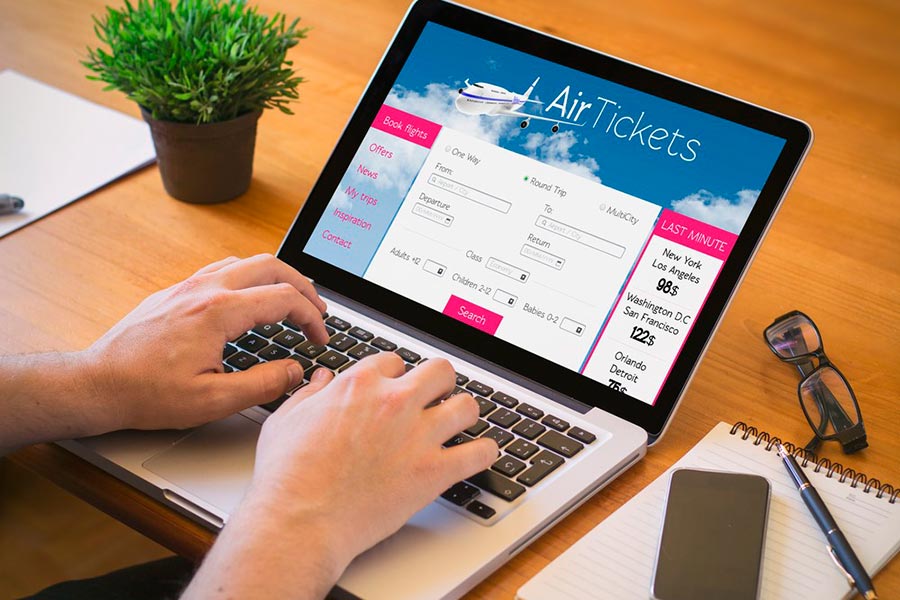 Source – Shutterstock. Top view – a person working on a laptop with web-rate tickets
Pros: On average, you may save $73.00 on tickets
What you're required: A computer or phone
According to a survey conducted by CheapAir, Tuesday and Wednesday are the best days to purchase flight tickets. When you made your reservations for trips on Tuesday and Wednesday, you typically saved $73 per ticket. Thursday and Friday were the least expensive days to travel.
The worst day to get tickets was on Sunday since it was much more expensive to fly out on Sunday than it was to fly out on Monday. The cheapest months to fly, according to CheapAir, are January and February, whereas the summer months frequently result in higher ticket rates.
2. No Need to Board Quickly
Source – Shutterstock. Boarding on Ryanair Jet airplane in Bologna Airport
Pros: Even if your luggage is lost, you'll still have your most essential items with you
What you're required: Your carry-on bag
Since the birth of aircraft, this hack has existed, and nearly immediately afterward, people's luggage started disappearing. Make sure to bring your most crucial stuff in your carry-on when you travel. This includes any valuables, daily meds, phone chargers, critical papers, underwear, toothbrushes, and toothpaste.
You'll have your necessities that way even if the plane loses your luggage and you have to go through the tiresome procedure of finding it and getting it back. For those who depend on daily medication, this hack is vital. You don't want your regular medication schedule to be disturbed.
3. Choose a Seat on the Plane's Front Side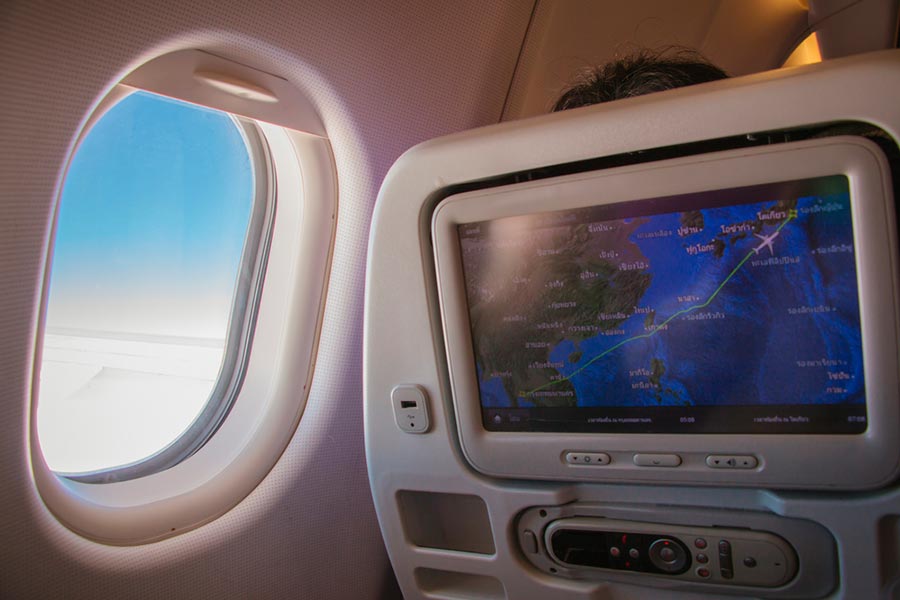 Source – Shutterstock. View of plane's cabin windows seat with beautiful scenic view and screen monitor show map destination landing to Tokyo
Pros: If you're sensitive to flying, you might feel less ill or uncomfortable
What you're required: Nothing
The best seats on the plane, according to SmarterTravel, are those towards the front. A quarter of the way down the plane's wing is where the center of pressure is located, whereas our center of gravity is around 28% lower. For those who get motion sickness on flights or are sensitive to flying, picking a seat near the front is preferable.
The exit rows and window seats are some of the other high points of a plane. If you want to get off the plane fast, you might want to get an aisle seat towards the front. You'll forego the window seat, but you'll exit the aircraft as soon as possible.
4. As You Wait in the Security Line, Begin Emptying Your Pockets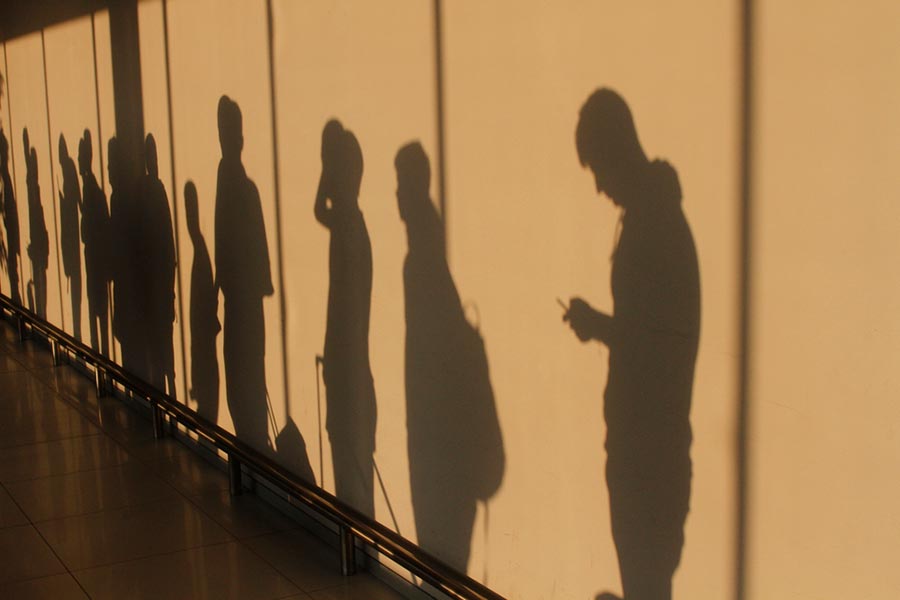 Source – Shutterstock. Shadows of people waiting in line talking and checking smartphones
Pros: The TSA won't get upset with you, and going through security won't take long
What you're required: Nothing
People failing to empty their pockets prior to entering the screening line is one of the major checkpoint faults that irritates TSA employees. You cannot have anything in your pockets in order to get through security and the scanners without experiencing any issues.
While you're in line, TSA will say this to you, but for some individuals, it still doesn't track. The scanner's alert system can be activated by even a large bit of lint. Although you won't get into trouble, stepping out of line will be a bother, and the TSA will undoubtedly be displeased that you disobeyed. Once again, take everything out of your pockets before entering the scanner line.
5. Bring Lots of Snacks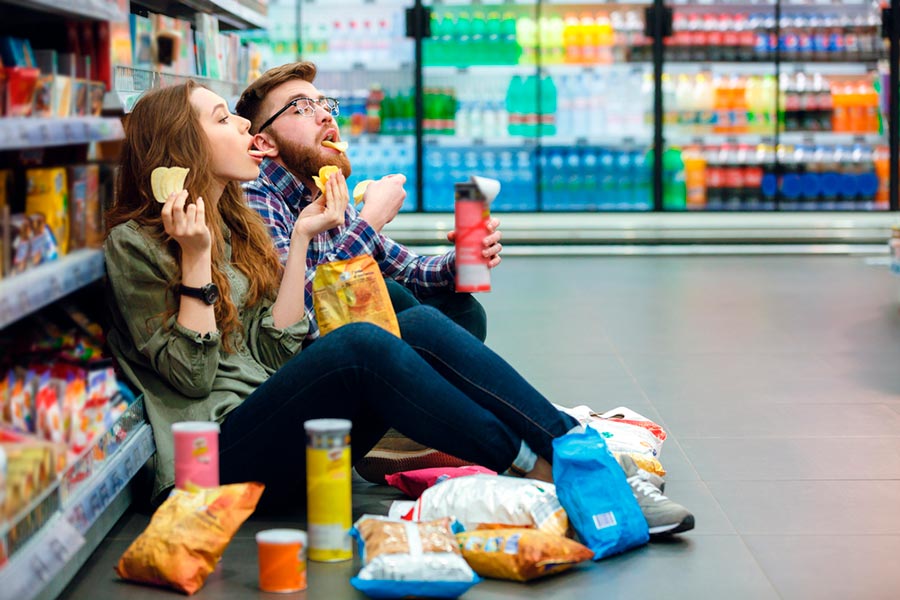 Source – Shutterstock. A young funny hungry couple sitting on the floor of a supermarket and eating snacks
Pros: You save money
What you're required: A carry-on bag and your own snacks
At the airport, the food is quite pricey. You can end up paying three times as much for snacks and drinks as you normally would due to the absurd markup. Because their commercial operational costs are higher, airports charge more. Thus, they contribute to the high cost of their food.
The solution? Own food to take to the airport. Think of it as a theater. You can take solid food items with you in your carry-on. These goods can pass through the scanners, though you may need to remove them from your carry-on bag. Unfortunately, you'll have to wait till you're beyond security to get a bottle of Coca-Cola.
Travel affordably and conveniently together with us – ParkingNearAirports.io!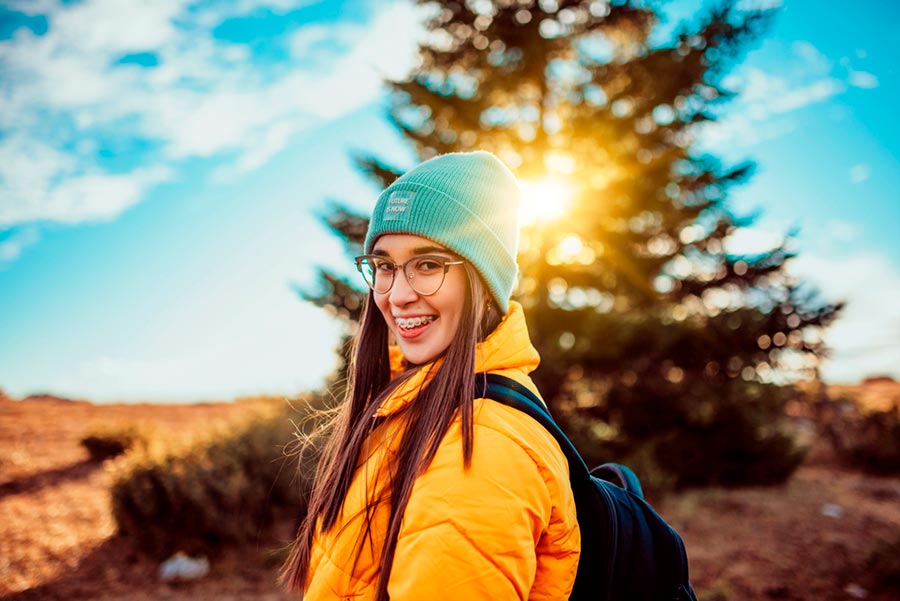 Source – Shutterstock. Portrait of a young happy hiker in the nature
Traveling worldwide shouldn't be something tiring – conversely, that's the time you can enjoy both the amazing landscapes of our Earth and joint activities with your loved ones. Nevertheless, things don't always go as planned, and we're at risk to face some challenges even at such an enjoyable moment. One such problem is actually airport parking, specifically its price. Let's have a look at the situation a bit closer.
If you used to get to the airport you're flying from by your own car, you probably know what we're talking about – the question of parking cost arises every time. You'll be definitely shocked – even though most US airports provide travelers with on-site parking, which allows them to leave their vehicles for their entire journey there, such a parking type is unfairly overpriced. Choosing this parking option, your next trip just might cost you a fortune. And that's not even considering it's complicated to find a free parking spot for your car. Since nobody wants to waste money and travel inconveniently, there begs the following question: is there actually any solution?
And we're happy to say – yes, there is one!
What is off-site parking and why is it worth choosing this option exactly?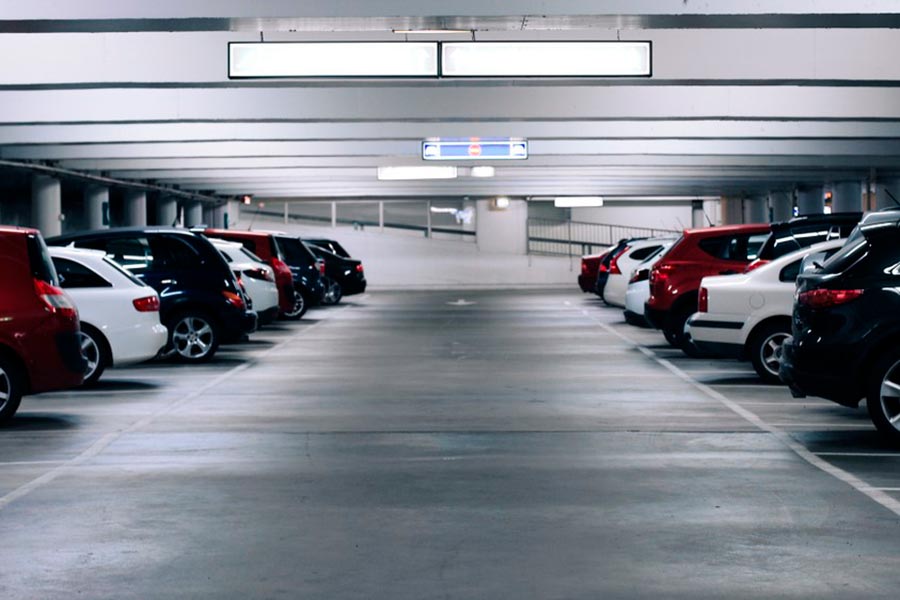 Source – Shutterstock. Parking near the airport with no people
Your best solution is already here – off-site parking lots that are just a few miles from the airport. Our smart booking platform, ParkingNearAirports.io, provides our clients with the most affordable rates, along with high-quality service and an easy-to-use interface. In addition, we offer the services for the major US cruise ports that are located in Florida, Louisiana, Maryland, New Jersey, and Texas as well.
Why choose an off-site parking option? The answer is pretty straightforward – it's cheap and convenient. Using our services, first of all, you'll avoid the following difficulties you might face while getting to the airport you're departing from:
Crowded parking lots,
Carrying the luggage all the way through the parking lot,
Expensive fees without great service, and much more.
Everything works simply as well: after you've driven to the entrance, you'll be met by a parking lot staff who will take your luggage from your vehicle and load it onto the shuttle, which will take you and your bags to the airport terminal. Then, your car will be securely parked at the parking lot itself.
By the way, free shuttles going back and forth between the parking lot and the airport terminals are available 24/7. All that's required of you is to make a call and inform staff about the time suitable for you.
Forget about all the nightmares by choosing ParkingNearAirports.io!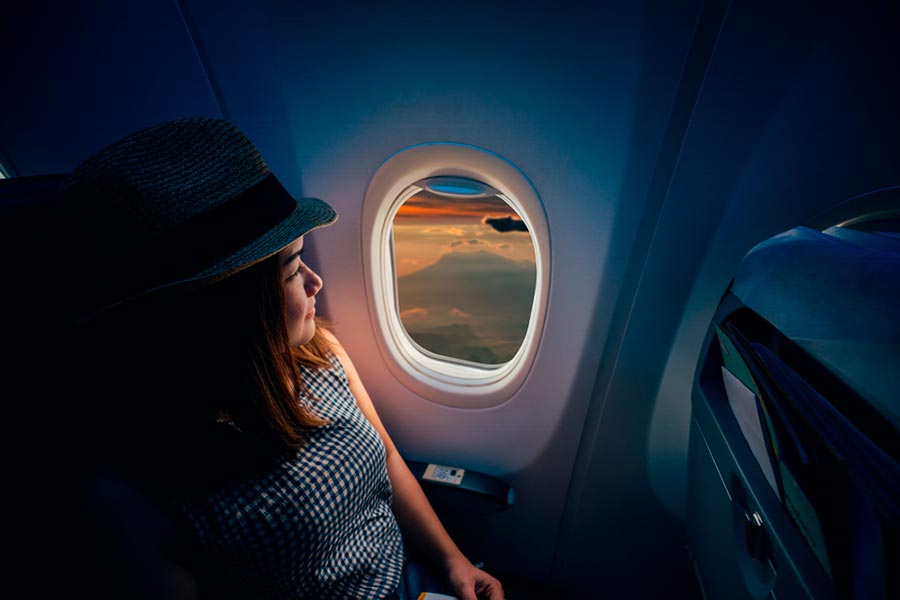 Source – Shutterstock. A young woman looking out the window of an airplane during a flight
For better understanding, we'd like to give you a good example.
Let's imagine that you live in Jacksonville, Florida. If you're going to visit Oakland, California, use the services of affordable
parking near JAX Airport
. In the event that you're flying from Oakland, choose cheap
Oakland Airport off-site parking
. As you can see, everything just depends on the place where your journey begins.
Our friendly platform also provides travelers with special
airport parking coupons
that can make the price almost two times less. And that's without taking into account that our services will cost you up to 70% less at all! So don't forget to monitor all the updates and use them while booking!
Making a reservation is easy with us – it's possible to complete the process through a few clicks, using our app or official website. Besides, if your plans change, you can cancel hassle-free and get a refund.
If you still have any questions, turn to our easy-to-navigate website – there, you'll find all the required info connected with the off-site parking. Airport parking, along with its pricing, provided by the majority of US airports, is a true nightmare, but if you know the place, your life can be much easier. Let yourself travel in full comfort right now – Park Smart & Choose Convenience together with us! And have a nice trip!