Following its $3.8 billion buyout of Spirit Airlines, JetBlue intends to increase its presence in Latin America and establish additional locations in Africa.
While the anticipated acquisition would boost JetBlue's ability to travel to the Midwest in the United States and to a number of states it currently flies over rather than into, Joanna Geraghty, president, and chief operating officer, said there was also room to grow abroad.
On Tuesday, the day JetBlue finally began service between Boston and London Heathrow, Geraghty said she intended to take advantage of Spirit's global network, a third of which is in the Caribbean while speaking at the Skift Global Forum in New York City.
Beyond Cancun in Mexico, further routes through and around Latin America were next.
Here's what Joanna also told the editor of Skift's Airline Weekly, moderator Edward Russell:
"There are several places we've wished to reach, but the necessary planes haven't been available. We have to set priorities. Our expansion plan will most definitely be accelerated by the acquisition."
She continued that its new Airbus XLR aircraft might travel to various locations in western Africa.
"It's not a priority at the moment, but I hope to witness it in the future."
A Bidding War is Just the Beginning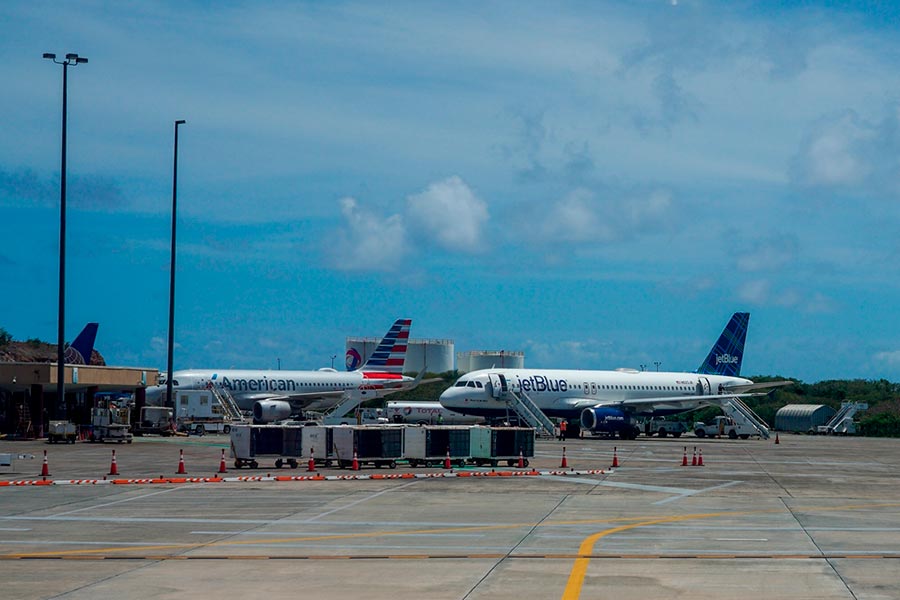 Source – Shutterstock. American Airlines and JetBlue planes on the tarmac at the Cyril E. King Airport located at Charlotte Amalie on the island of St. Thomas
However, a court date is coming up sooner rather than later. On September 26th, a trial will start as a result of the US Justice Department's attempt to thwart the alliance between American Airlines and JetBlue Airways known as the "Northeast Alliance." It asserts that higher prices would result in congested Northeastern airports.
Round two's winner is JetBlue, which defeated rival Frontier Airlines to reach an agreement with Spirit. It will take a lot of legal time, and according to JetBlue, it might not be until the middle of 2024 before the Spirit acquisition is finalized.
Geraghty remarked:
"It's been a long trip. It's been difficult. We understand that it could take longer than normal."
She's, nonetheless, sure that the takeover will be approved because the U.S. Department of Justice will recognize that "JetBlue just wants to compete" and be given the opportunity to take on traditional airlines.
Overall, the combined company would have 125 destinations with Spirit, and Geraghty claimed that by selling off some of its slots in New York and other U.S. cities, it would also enable the expansion of other airlines like Breeze and Frontier.
Electric Ideas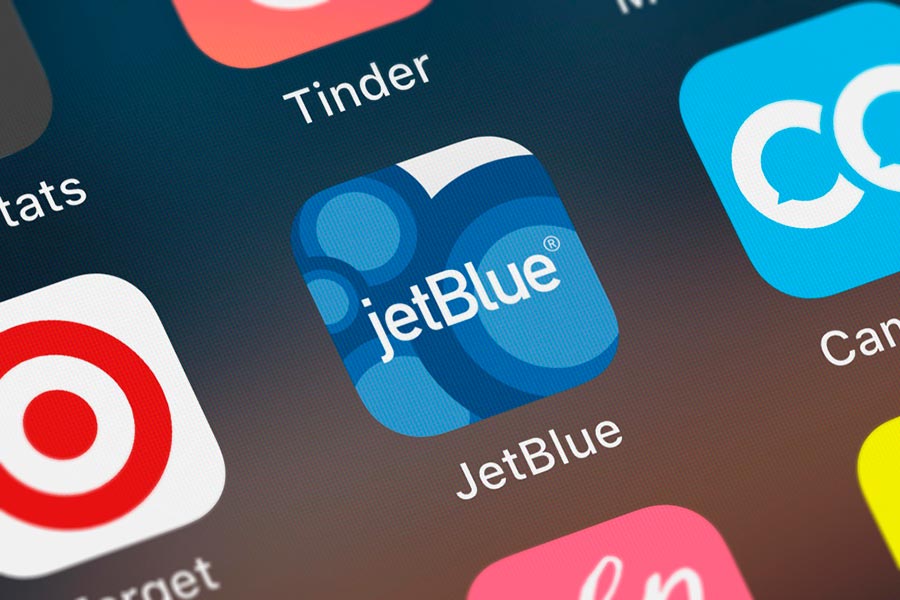 Source – Shutterstock. Close-up of the JetBlue icon from JetBlue Airways on an iPhone
Geraghty added that JetBlue was trying to become a Net Zero firm by 2040, with electric planes playing a significant role in the plan.
However, it would concentrate on carbon offsets and sustainable aviation fuel (SAF) in the coming years and seek to progress to science-based solutions.
"We have a program with corporate clients so they can buy SAF certificates, allowing us to purchase more SAF. We do, however, require assistance from the states and the federal government to promote increased supply."
By the end of the decade, EVTOLs (electric vertical take-off and landing vehicles) were also a possibility. She remarked that some technology was still in the future.
Travel conveniently together with our smart booking platform – ParkingNearAirports.io!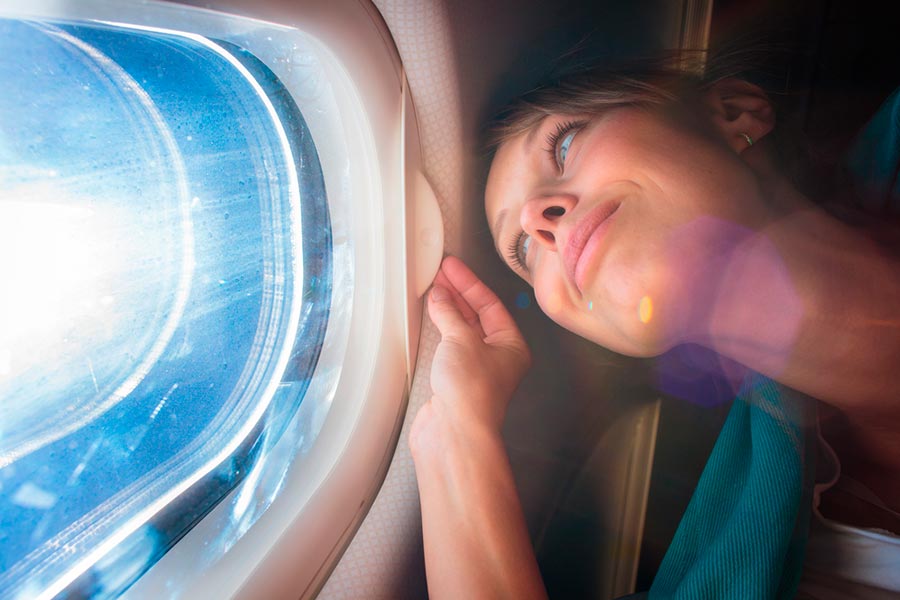 Source – Shutterstock. Airplane passenger enjoying the view from the cabin window over the blue sky
In addition to the latest news about the US major air carrier, JetBlue, we would like to give you one helpful tip as well – such information will be handy for those who prefer traveling by air and getting to the airport by their own car.
There is no question that a safe parking space must be arranged for your vehicle during a trip. However, in most cases, people aren't ready to spend a lot of money on this. It is a common problem among travelers, as they know that on-site parking (it may seem that it is the best option for this case) is pretty costly. So what can we do then?
We are glad to inform you that our booking platform, ParkingNearAirports.io, offers travelers online reservations for parking just outside airports that are convenient and affordable. Our experienced team is dedicated to providing travelers parking options at over 100 airports in the U.S. and Canada. In addition, the app allows customers to search and compare parking rates at up to 70 percent savings compared to the cost of on-site parking at all major airports.
Being nearby doesn't always mean convenience when it comes to airport parking. Being in terminal parking is not convenient at all. Travelers have to find a spot in a crowded lot, carry their luggage throughout the parking lot, and pay high fees without great service. The off-airport parking provides excellent service with their award-winning customer service representatives available 24/7. In addition, the app looks for lots that offer baggage assistance and 24-hour security for peace of mind.
With our platform, it only takes a few clicks in the app to reserve a parking spot. Guests receive a booking confirmation and a guaranteed parking space upon arrival at the off-airport parking. In addition, the app helps customers locate the most convenient lots to the airport. Cancellations are easy if plans change with hassle-free, refundable cancellations.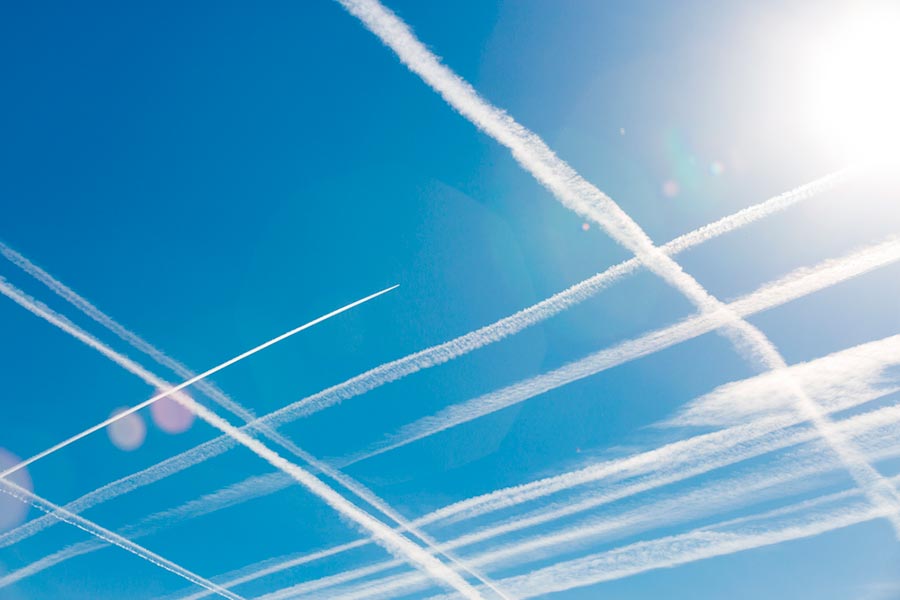 Source – Shutterstock. Airplanes in blue sky with vapor trail
Off-airport parking lots often provide free shuttle going back and forth between the parking lot and the airport, removing any worry of traveling to and from the airport or getting stuck in traffic on the way to the airport during peak hours. Arrive on time for flights and receive significant savings with airport parking.
Besides this, we also offer services for top cruise ports in Florida, Louisiana, Maryland, New Jersey, and Texas.
Let's take a good example. Imagine that you live in Minneapolis, Minnesota. If you're planning a trip to Baltimore, Maryland, you can choose a
cheap parking MSP
. If you're coming from any other state or city, the situation is the same. So it depends just on where you are flying from.
Also, please don't forget about the airport coupons. Such a coupon can easily help you save money at the beginning of your trip, making the price for parking almost two times less. So if we talk about the Minneapolis Airport, you can use special MSP Airport parking coupons.
You can find the best deals, MSP parking rates, and other information connected with parking near U.S. and Canadian airports on our official website.