If you cannot come to Europe in the near future, don't feel bad – the US boasts of several places that decidedly look like European ones. So, probably, a trip to Europe is just a car ride away? Let's check everything together!
1. Höga Kusten, Sweden & Acadia National Park, Maine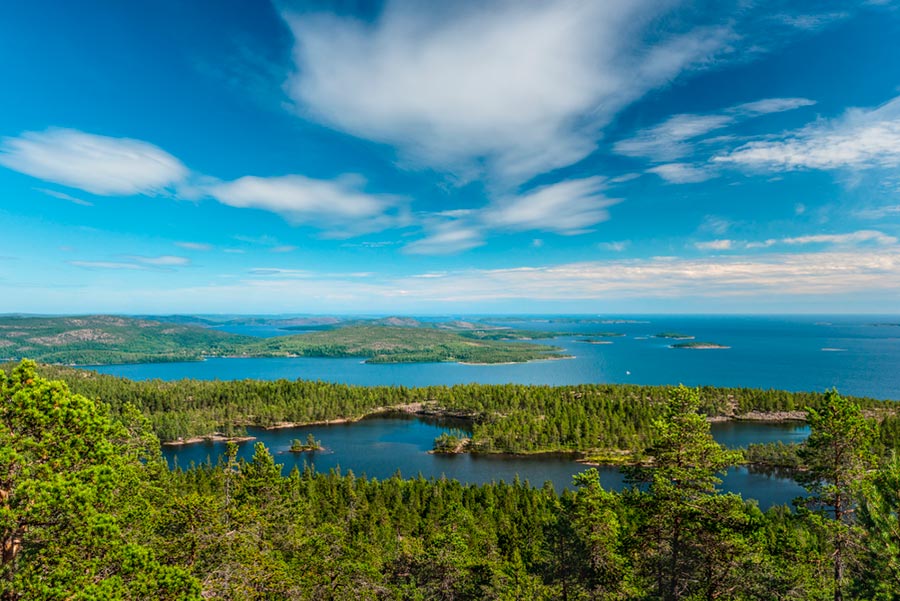 Source – Shutterstock. The view from a mountain at the High Coast National Park in Sweden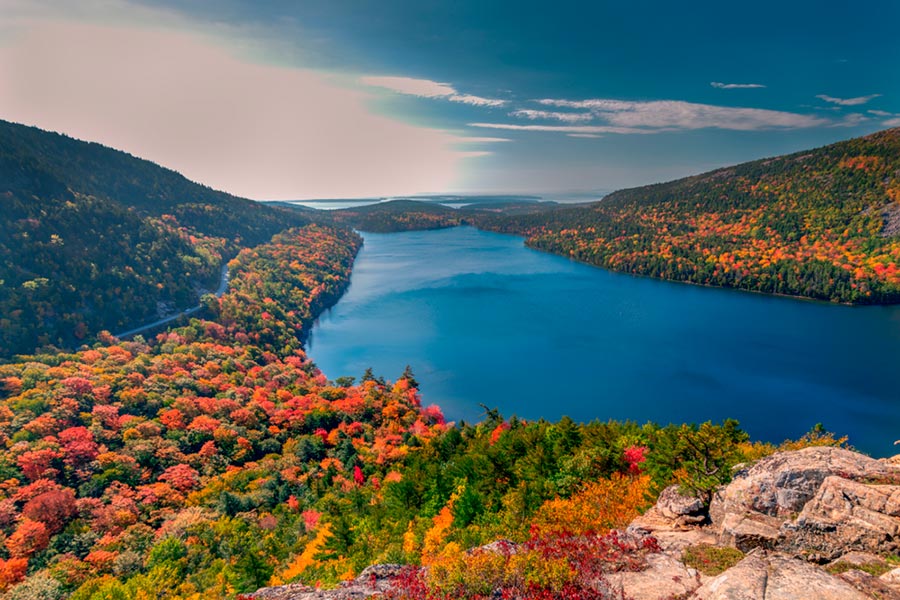 Source – Shutterstock. Autumn in Acadia National Park – Maine, USA
The Höga Kusten region of Sweden is home to miles and miles of deserted, untamed beaches that are dotted with granite boulders and backed by Norway spruce and Scots pine stands. Acadia National Park in the United States seems quite identical, but it might be a little busier during the peak summer months. Nevertheless, grab your hiking boots and travel to this charming region of Maine to unwind and take in the breathtaking scenery. If you're bummed that you missed out on Scandinavia, remember that many Europeans would gladly cross the Atlantic for this yummy lobster.
2. Chateaux of the Loire Valley, France & The Biltmore, Asheville, North Carolina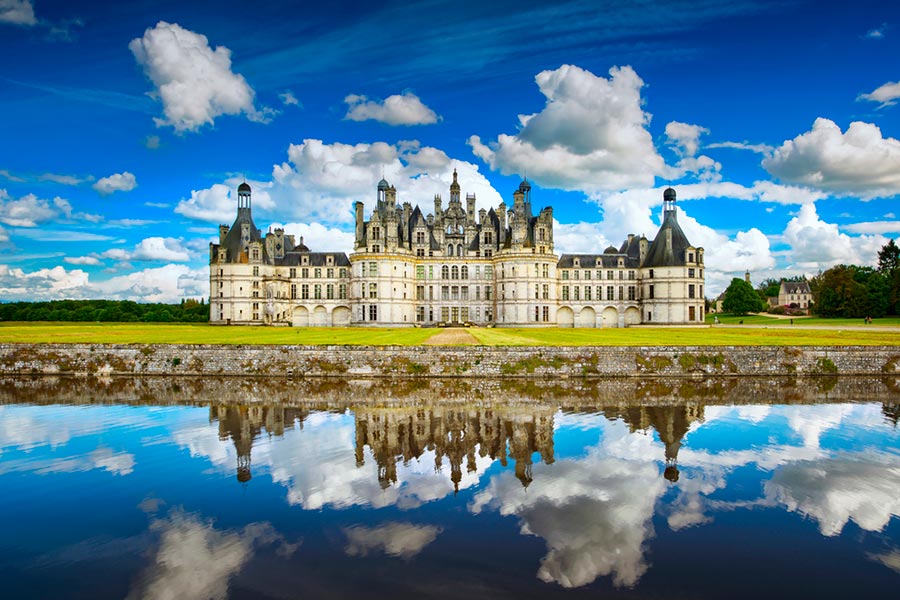 Source – Shutterstock. An impressive view of Chateau de Chambord – a royal medieval French castle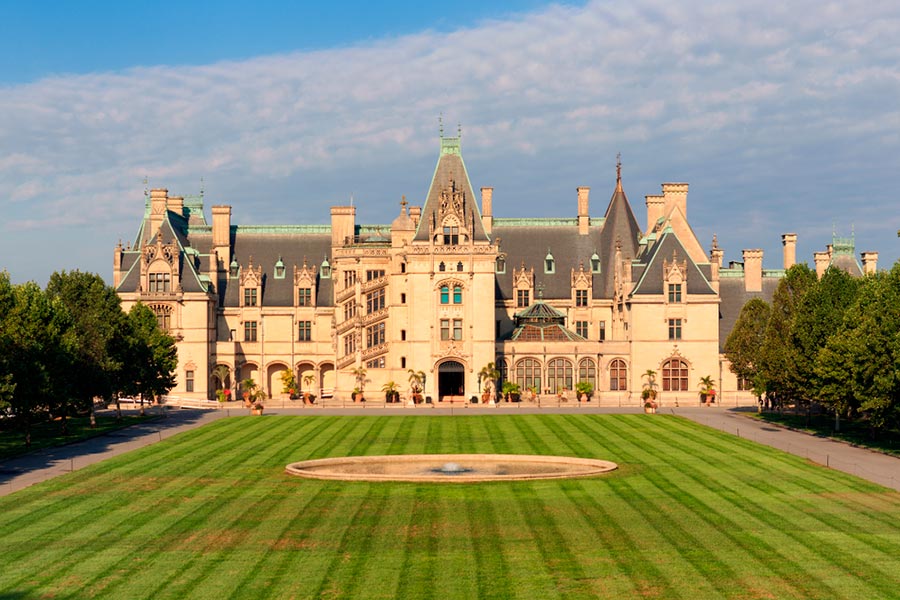 Source – Shutterstock. An amazing view of Biltmore Manor in Asheville, North Carolina
It wouldn't be a typical vacation home when George Washington Vanderbilt ordered the building he termed his "little mountain getaway." This expansive estate was designed by Richard Morris Hunt, who drew inspiration from the Loire Valley in France and included elements from Chenonceau, Chambord, and the Château de Blois. But only a few decades later, Biltmore's upkeep proved too costly to continue as a private residence, and Asheville gained from the Vanderbilts' loss. France won't even cross your mind as you have 250 hotel rooms and acres of beautifully planted grounds to occupy your time.
3. Symi, Greece & Tarpon Springs, Florida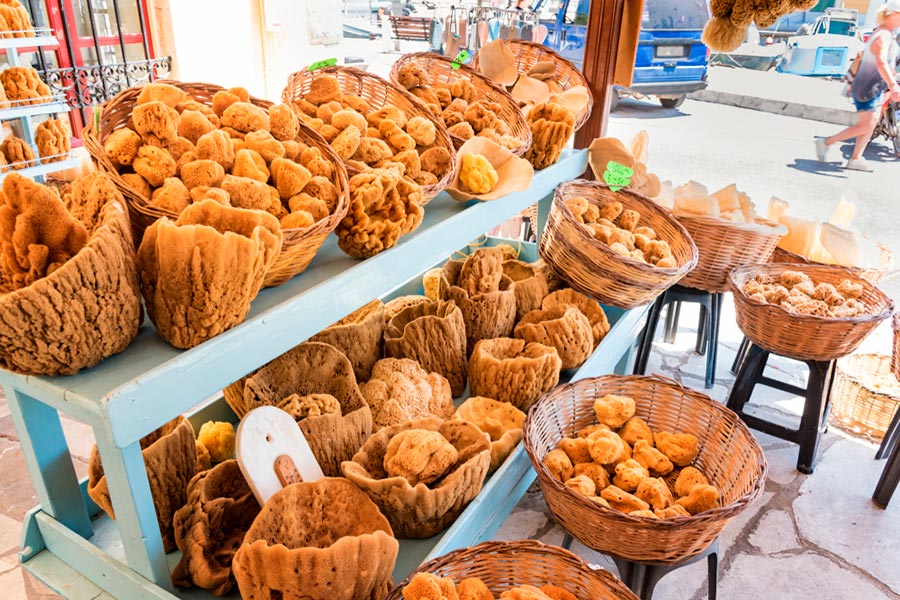 Source – Shutterstock. Sea sponge on display in street shop on Symi, Greece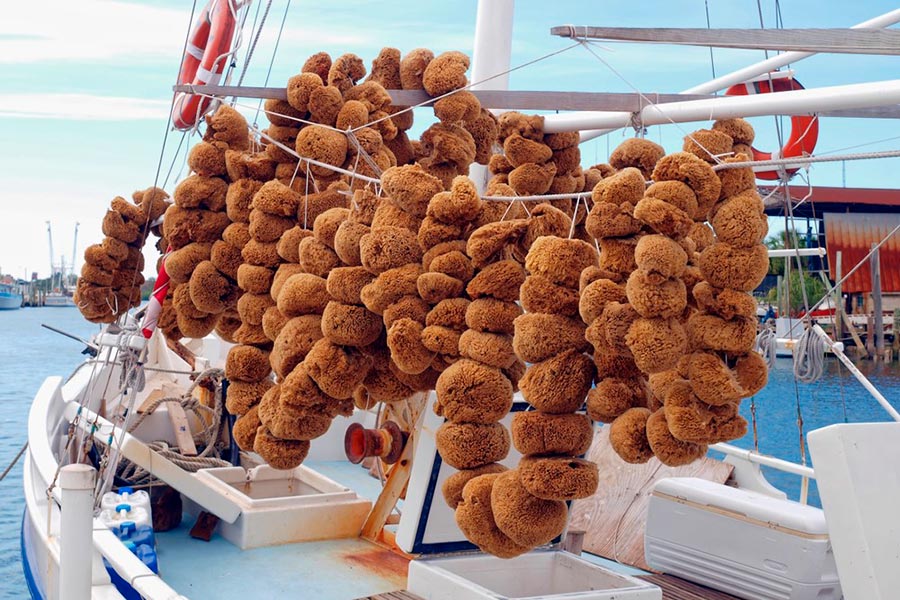 Source – Shutterstock. Natural sea sponges in Tarpon Springs, Florida, USA
Of all American cities, Tarpon Springs has the greatest proportion of Greek Americans. If you stroll along the port past the boats that bring in the sea sponge catch, a trip here will feel most like seeing the ancient nation. In fact, that sector of the economy was what, in the late 19th century, would have attracted at least some of the first Greek immigrants to this region of Florida. The main destination for 21st-century tourism is Dodecanese Boulevard in Tarpon Springs' Greektown Historic District, where you can find Greek bakeries, restaurants, themed walking tours, and of course those souvenir sponges. Be sure to stop by the intriguing Saint Nicholas Greek Orthodox Cathedral a few blocks south.
Travel across your homeland conveniently together with us – ParkingNearAirports.io!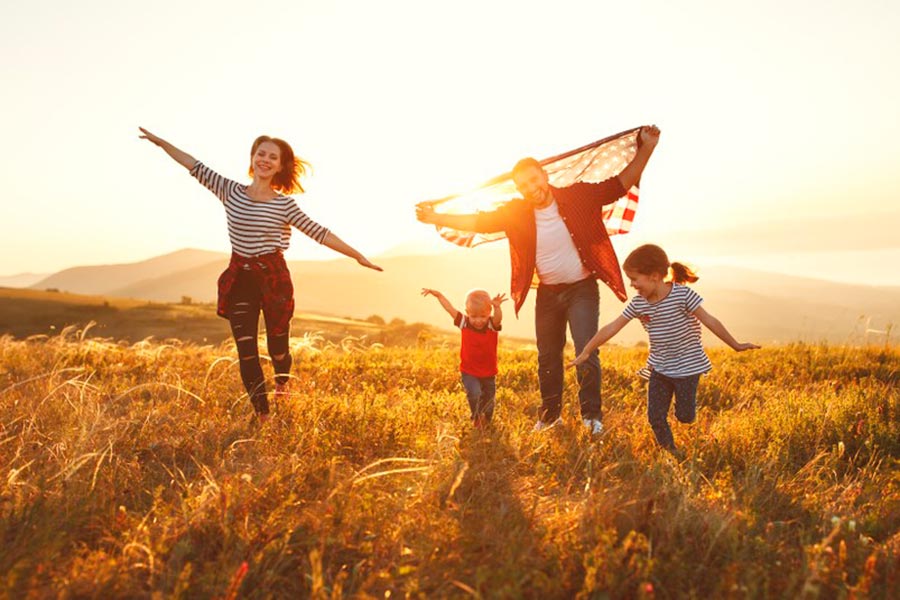 Source – Shutterstock. Happy family with the US flag at sunset outdoors
In addition to our general recommendations, we would also like to give you one more helpful tip – actually, this information will be handy for those who prefer to travel by air.
If you get to the airport by car, you always need to find a good parking space for your vehicle to leave for the period of a trip. In most cases, airports have special on-site parking for that purpose. However, such a parking lot is pretty costly most of the time, and people aren't ready to spend a lot of money at the beginning of a trip. So is there any solution?
The best way to solve this problem is to choose off-site parking. Why, you may ask? We will explain.
There are many reasons which can prove the benefit of this parking type. Here are some of them:
Affordable Rates. Depending on the duration of your trip, you can choose between short-term and long-term airport parking. Anyway, an off-site airport is much cheaper, so you can save your money and spend the most considerable amount on things you really want to see or try while traveling.
Fast service. In contrast with on-site airport parking, which can take quite a long time, off-site parking offers you the convenience of driving directly to the entrance and having a staff member pull your luggage out of your vehicle and load it into the shuttle. Then they will park your car for you. After your baggage is loaded, you can take your seat in the shuttle, which will bring you and your bags to the airport. It is a hassle-free option that is usually faster.
Convenience. When people travel, they may be stressed about making it to the airport on time. If you use off-site parking, you will definitely make your travel experience more convenient, as you use the service of a private company. Even though you may be able to park on-site at the airport in a short-term or long-term airport parking lot, consider using an off-site parking lot service.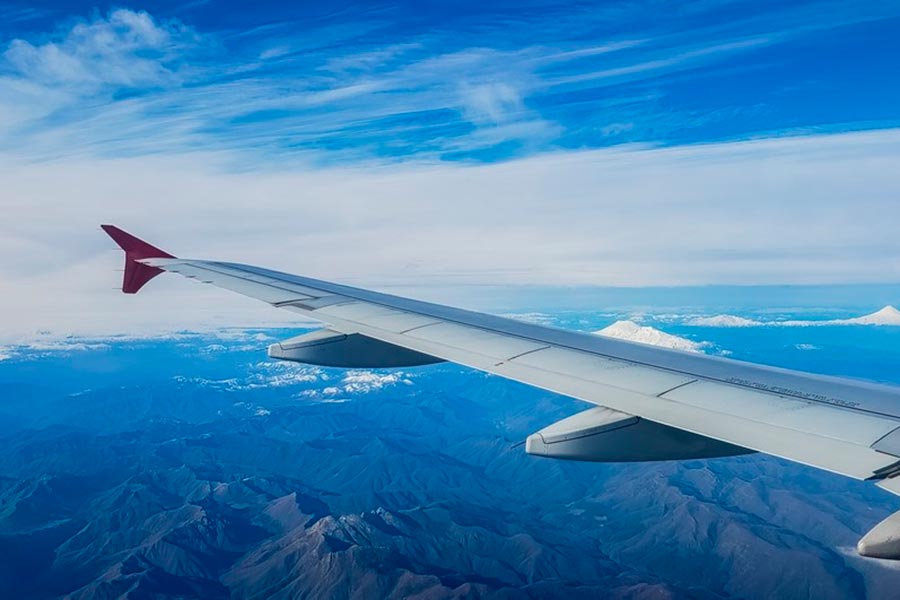 Source – Shutterstock. A plane flying in the blue sky – a view from the airplane window
We are glad to say that our booking platform, ParkingNearAirports.io, offers travelers online reservations for parking just outside airports that are convenient and affordable. Our experienced team is dedicated to providing travelers parking options at over 100 airports in the US and Canada. The app allows customers to search and compare parking rates at up to 70 percent savings compared to the cost of on-site parking at all major airports.
With our platform, it only takes a few clicks in the app to reserve a parking spot. Guests receive a booking confirmation and a guaranteed parking space upon arrival at the off-airport parking. In addition, the app helps customers locate the most convenient lots to the airport. Cancellations are easy if plans change with hassle-free, refundable cancellations.
Besides this, we also offer services for top cruise ports in Florida, Louisiana, Maryland, New Jersey, and Texas.
Now let's take a good example. Imagine that you're planning a trip to Florida. This state is located in the southeastern US. So if you're flying from New Orleans, Louisiana, you can use cheap
parking near MSY
. If you're coming from Milwaukee, Wisconsin, you can choose affordable off-site
MKE Airport parking
. It just depends on the place you're flying from.
You can always find everything you need on our official website: the best deals for parking near US and Canadian airports,
airport parking rates
, and much more.