One of the most popular tourist destinations in the world is Paris – and for a clear reason. Few places match the City of Lights for romantic strolls down the Champs-Élysées and lunches under the Eiffel Tower. However, France is significantly larger than Paris. So instead, why not travel to cities with picturesque vineyards, stunning architecture, and unspoiled beaches? Leave Paris behind and travel to these three French cities on your next journey – let's get started!
1. Nice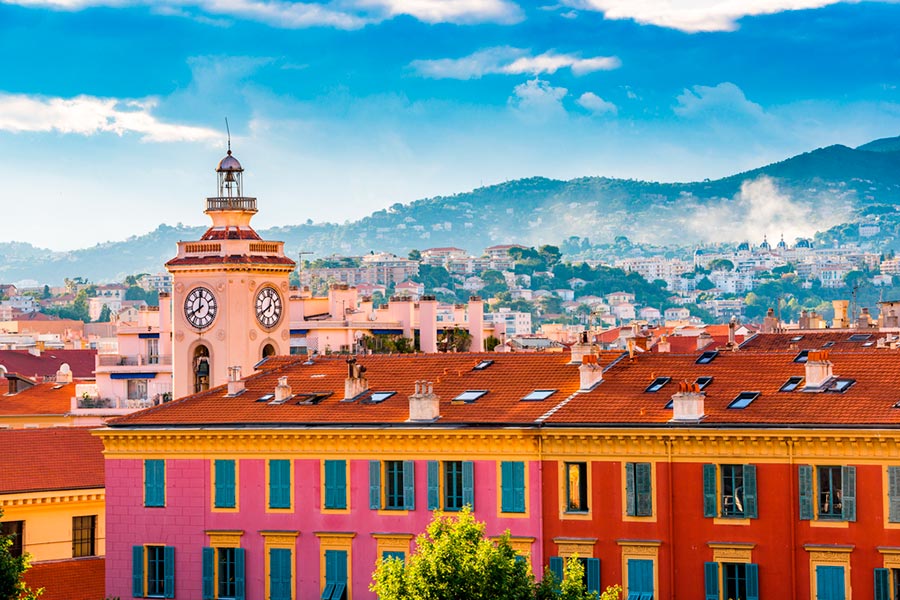 Source – Shutterstock. Clock tower at Port Lympia – old town, Nice, France
Sunbathers should travel south to Nice, a city that appeals to both beachgoers and history enthusiasts. It serves as the primary port for the magnificent French Riviera thanks to its lovely Mediterranean coastlines. There are numerous amazing dining options, beach clubs, and bars along the
Promenade des Anglais. Additionally, Nice is well-known for its magnificent architecture, historic sites, and churches, all of which are tucked away in the maze of lanes in Old Town Nice. The St. Nicholas Russian Orthodox Cathedral's onion-shaped domes are equally stunning. Get to the summit of Castle Hill for expansive views of the city. Also, be sure to visit the Matisse Museum, where you can discover all about the famous painter's life. In his hometown, he produced some of his masterpieces.
2. Strasbourg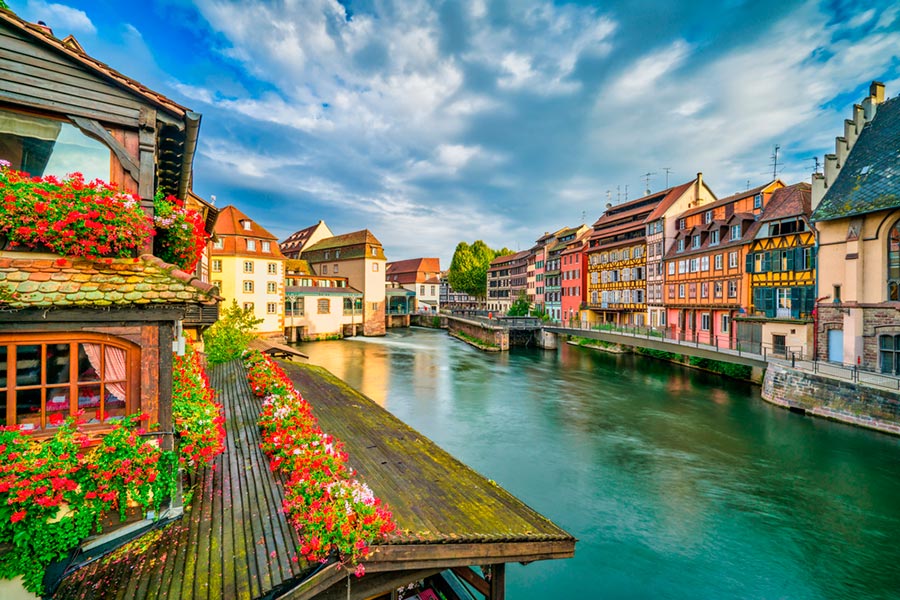 Source – Shutterstock. Quaint timbered houses of Petite France in Strasbourg, France
The stunning town of
Strasbourg
is the crown jewel of the Alsace region. Strasbourg has a very distinct culture that is impacted by both countries because of its border with Germany. The Alsatian cuisine in Strasbourg is also unique. German comfort food and French delicacy and grandeur are combined in dishes. Before stopping into one of the Alsatian pubs or winstubs (wine bars) for some local comfort food like bacheofe, an Alsatian meat and vegetable stew, take a walk along the gorgeous canal to see the townhouses' vibrant colors. Spend the holidays in Strasbourg for an extra-special pleasure. The city's well-known Christmas markets are delightful. Holiday cheer also fills the
Notre Dame Cathedral
.
3. Lyon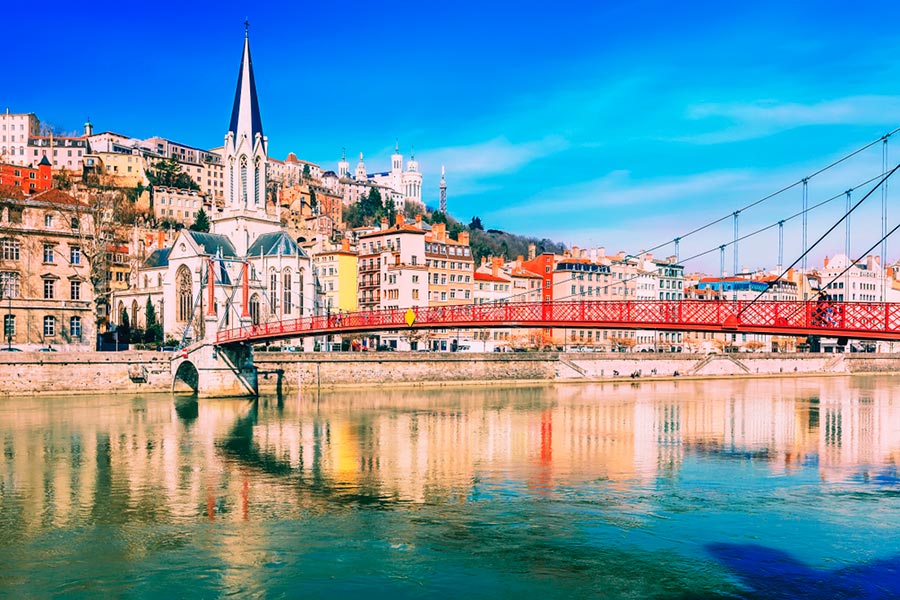 Source – Shutterstock. The pedestrian bridge and church Saint-Georges in Lyon, France, on a beautiful spring day
French cities with world-class restaurants and art museums aren't limited to Paris. The medieval city of Lyon is located where the Rhône River and the Saône River converge. There are many nice places to see in this lovely city. The Confluence Museum is where you can learn about many world cultures, while the
Museum of Fine Arts of Lyon
is where you can view artwork from antiquity to the present. In addition, Lyon is home to some of the most stunning churches in the entire world, including the Basilica of Notre-Dame de Fourvière, as well as amazing archeological sites like the Roman Amphitheater. It's the third-largest city in France and has a lively college-town vibe without being overly congested. Gourmets will like its top-notch eateries, like
Restaurant Paul Bocuse
. For 50 years, this Michelin-starred restaurant has been a mainstay in the city and is regarded as the best place to eat in Lyon. Don't forget to visit the Fontaine Bartholdi, a famous fountain in Lyon's pretty town square.
Explore France and other countries conveniently together with us – ParkingNearAirports.io!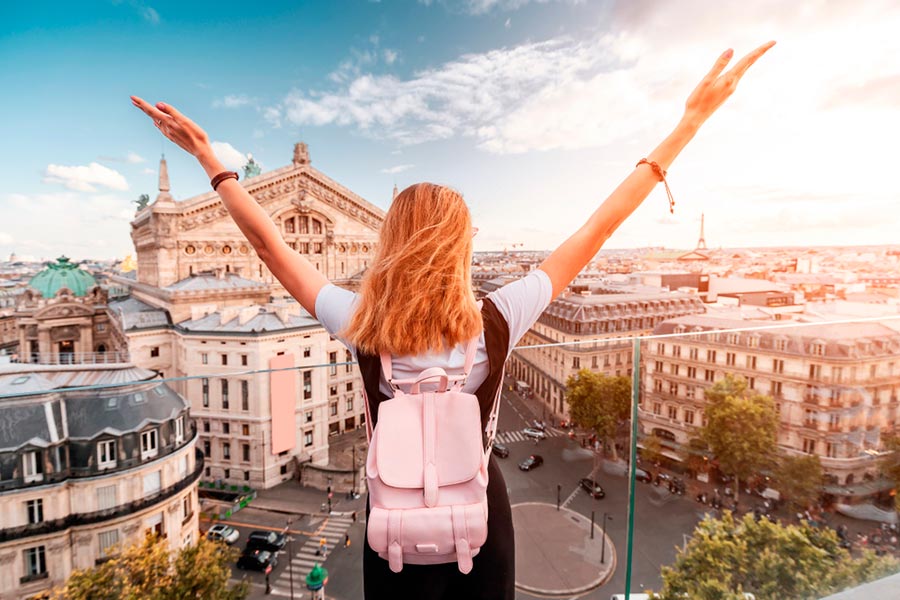 Source – Shutterstock. Happy woman with a backpack standing on a rooftop and enjoying a great view over the Parisian skyline at sunset
Have you ever heard something about off-site parking? If not, we recommend you take a closer look at this part of the article, as this information will be handy for those who prefer to travel by air and get to the airport by their own car.
Most people suppose that parking at the airport is the fastest and most convenient option for them. However, it's not actually true. We'll explain to you why.
To be true, being in a terminal parking lot isn't convenient at all. Although on-site airport parking is the nearest place where you can leave your vehicle for the period of a trip, you can face the following difficulties:
You will need to find a spot in a crowded lot,
You will need to carry the luggage all the way through the parking lot,
You must pay expensive fees without great service.
Sounds not good, right? However, we found an excellent solution for you – in this case, off-site parking can become a savior for you. So if you're trying to find a parking spot with great service nearby the airport you're flying from and don't want to leave there the most significant part of your budget, pay attention to this option.
How does it work?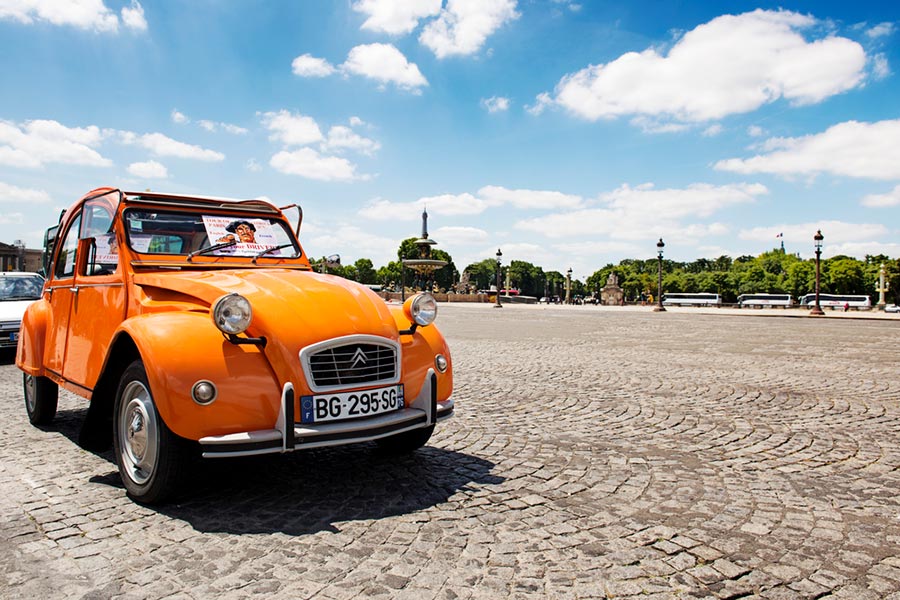 Source – Shutterstock. Old Citroen 2CV parked at Place de la Concorde – Paris, France
Obviously, people who chose a car as a way to get to the airport want to leave their vehicle safely while traveling and not to face the problems we described above. So what can off-site airport parking offer its customers?
Although a few miles usually separate such parking from the airport, you shouldn't worry about this. Off-site parking provides free shuttles going back and forth between the parking lot and the airport. Thanks to this, it removes any worries about getting stuck in traffic on the way to the airport during peak times. So all you need to do is choose the best time for you and inform the parking lot staff.
How does it work? Actually, everything is straightforward: when you come to the entrance, the staff will remove your luggage from your car and load it onto the shuttle, which will take you and your bags to the terminal. Then, the vehicle will be parked securely.
In addition, this type of parking is much cheaper, and this is good news, as nobody wants to waste money. Therefore, off-site parking is the perfect option to receive excellent service and save money at the same time.
Want to find some great offers? You don't need to go somewhere – just find it right here!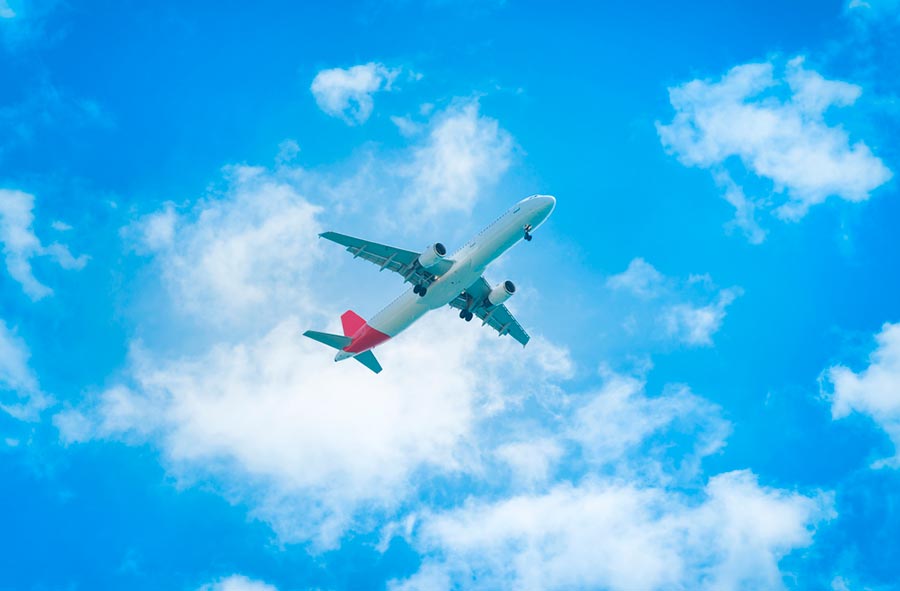 Source – Shutterstock. A plane flying in the blue sky with white clouds
We're glad to inform you that you can find this solution right here. Our booking platform, ParkingNearAirports.io, offers the best prices on airport car parking and bundles hotel and parking packages. Besides, we provide the services for top cruise ports in Florida, Louisiana, Maryland, New Jersey, and Texas.
Our platform allows you to reserve a parking spot through a few clicks within the application. As a result, customers receive a booking confirmation and a guaranteed parking spot upon arrival at the off-airport lot. Besides, if plans change, you can cancel hassle-free and receive a refund.
To understand it better, we would like to give you an example. Let's imagine that you live in NYC, New York. If you're planning a trip to Strasbourg, France, you can use the services of cheap off-site
Buffalo NY Airport parking
. If you're coming from San Jose, California, the situation is the same – you can choose affordable
SJC overnight parking
. So it just depends on the place you're flying from.
Also, ParkingNearAirports.io offers its customers special
airport parking reservations coupons
. With the help of these coupons, you can make the price for parking even two times less. So don't forget to use them to save as much money as possible.
You can find all the necessary and helpful information connected with the off-site airport parking on our official website. Enjoy traveling!