We believe that there is never a bad time of year to be a little spooky. We enjoy being genuinely terrified, whether it's from reading a Stephen King book or watching our favorite horror movies.
If you get what we mean, we've compiled a list of the world's oldest and creepiest hotels that have hosted visitors who have overstayed their welcome. These hotels can accommodate your ghostly desires, whether you're looking for lodgings from your favorite spooky movie or a luxurious stay in a hotel frequented by some sneaky spirits.
So let's not waste our time and get to the point together!
1. The Stanley Hotel, Estes Park, USA
Source: Kim Kinion/Unsplash
The most well-known haunted hotel starts off our list.
This hotel is situated in Estes Park, Colorado, and you may be familiar with it because it served as the model for the famous Stephen King book The Shining (and later the Stanley Kubrick film). In 1974, when Stephen King and his wife came to visit, they were the only two who stayed the night because the hotel was going to close for the year. Any relation? The first reports of paranormal activity in the area with more than 100-year history were made in the 1970s. When you check in for the weekend at the Stanley Hotel, you'll undoubtedly still be on the lookout, whether it's actually haunted or just because some people want it to be.

2. Langham Hotel, London, England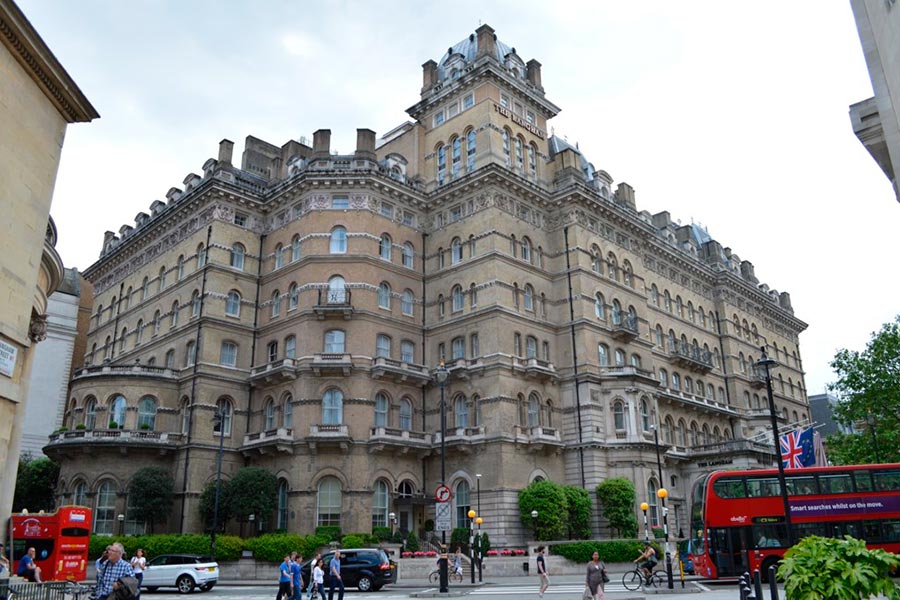 Source: Matt Brown/flickr

The Langham Hotel is your best choice if you're hoping to see a ghost there. This hotel has a lengthy history of paranormal activity and is rife with ghosts. What about a doctor who killed his wife before committing suicide? An enigmatic man with a significant facial wound? A retired butler who saunters the corridors? Even Napoleon III, perhaps? This motel has everything. The Langham was London's first opulent hotel when it initially opened in 1865, and over the years, it has hosted everyone from royalty and celebrities to ghosts. Supposedly the eeriest of the hotel rooms, Room 333 is available for rent to any daring tourists. Even if you aren't looking for a ghostly encounter, you'll certainly appreciate the top-notch luxury lodgings.

3. Hotel del Salto, San Antonio del Tequendama, Colombia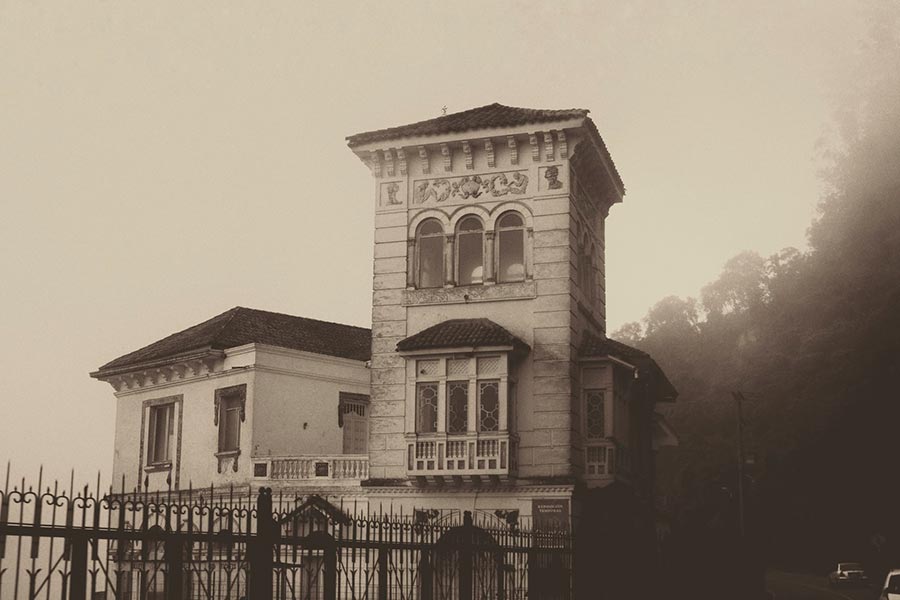 Source: Brayan Becerra/Unsplash

The last place on our list has a dark and intriguing past visible through its rear window. The dangerously situated Hotel del Salto, which officially is no longer a hotel, can be found in Colombia's deep forests overlooking the amazing 515-foot-high Tequendama Falls. The hotel, which is now a museum of biodiversity and culture, is nevertheless most well-known for its earlier days as a posh resort for Colombia's upper class. Due in part to the foul odor emanating from the Bogota River roaring through the ravine below, the hotel acquired a reputation for being haunted in the 1990s when it was abandoned. The property's long history of suicides and the perilous, twisting roads leading to it didn't improve the hotel's reputation. Numerous people, notably indigenous Muisca Indians running from Spanish conquistadors, have jumped into the ravine. Even though going is risk-free nowadays and is rather informative, you can still be on the watch for ghosts.

Chase ghosts in complete comfort together with us – ParkingNearAirports.io!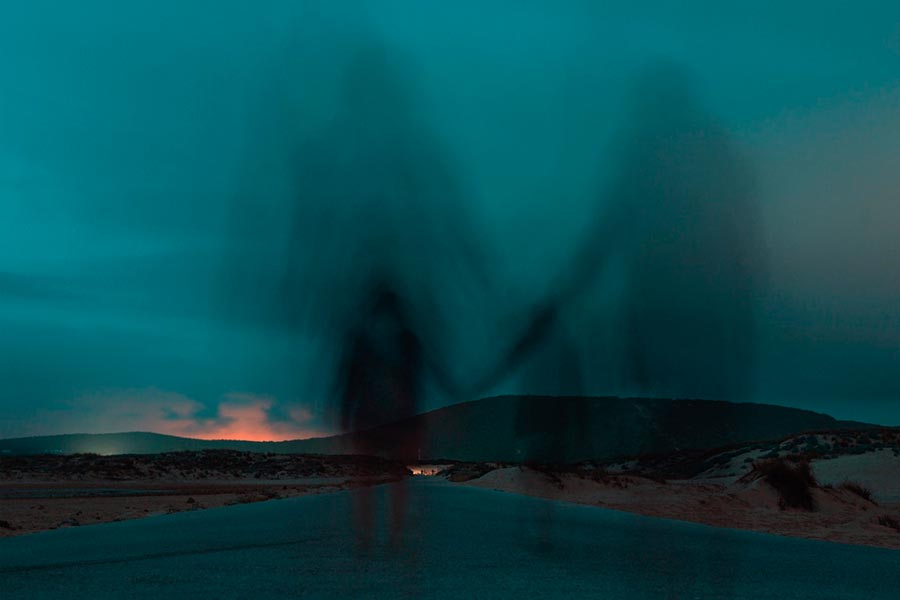 Source: Jr Korpa/Unsplash

In addition to our small guide about the most unsettling haunted hotels that are definitely worth your attention, we would also like to convey some more useful information on traveling – it will be handy for those who prefer doing this by air.

If you use your own car to reach the airport, you know it is critical to park it safely for the duration of your trip. Almost every airport has special on-site parking for this purpose. However, travelers aren't ready to spend a lot of money at the beginning of their trip, as this option is pretty costly. So what should we do then?

Our booking platform, ParkingNearAirports.io, offers travelers online reservations for parking just outside airports that are affordable and convenient. Our experienced team is dedicated to providing travelers parking options at over 100 airports in the US and Canada. The app allows customers to search and compare parking rates at up to 70 percent savings compared to the cost of on-site parking at all major airports.

What is actually off-site parking, and which advantages has this parking type, you may ask? So let's take a closer look at this question.

First of all, off-site parking is much cheaper. So you can save money and then spend the most considerable amount on the things you really want to try or see while traveling.

Secondly, off-site parking services are faster. It might seem that it's faster to park your car at the airport, but that's not always the case. Off-site parking offers you the following convenience: when you drive directly up to the entrance, a staff member pulls your luggage out of your vehicle and loads it into the shuttle. Then they park your car for you. After your baggage is loaded, you can take your seat in the shuttle, which will bring you and your bags to the airport. It is a hassle-free option that is usually faster.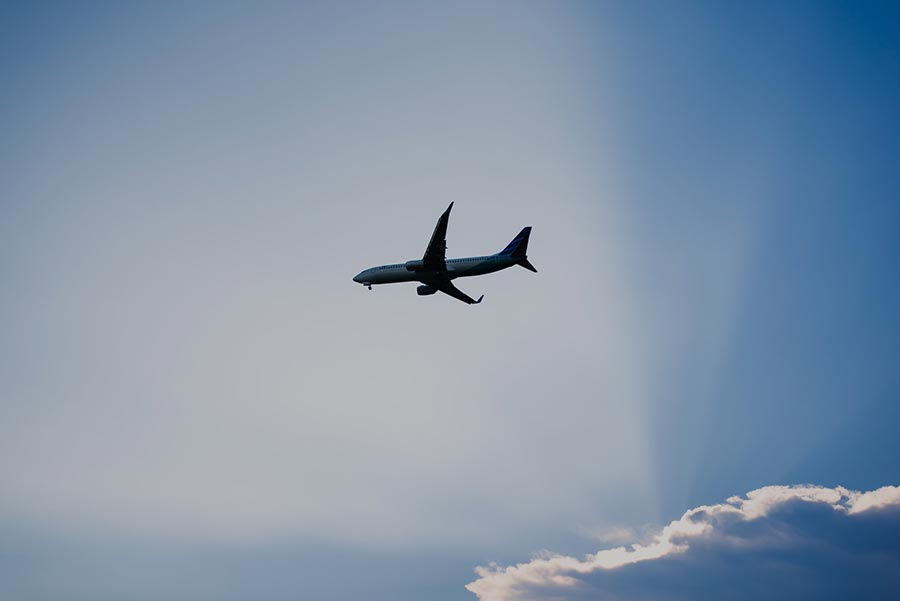 Source: CHUTTERSNAP/Unsplash

Thirdly, it's much more convenient. People are always stressed before the trip, as there are many things you should keep in mind. Not to be late when taking off, fighting traffic, finding a parking place, wondering how long the shuttle service will take, and more can leave you annoyed before you step foot inside the airport. If you choose off-site parking, you are using the assistance of a private company that caters to travelers' needs. Such services can make your trip much more comfortable when you arrive at the airport and return home.

With ParkingNearAirports.io, it takes just a few clicks within the application to reserve a parking spot. Upon arrival at off-airport parking, customers receive a booking confirmation and a guaranteed parking spot. The app helps customers find the most convenient airport parking lots. If plans change, cancellations are hassle-free and refundable.

We also offer you services for top cruise ports in Florida, Louisiana, Maryland, New Jersey, and Texas.

Let's look at an example. Imagine that you live in Newark, New Jersey. If you're planning a trip to Estes Park, Colorado, you can choose cheap EWR off-site parking. If you're coming from Richmond, Virginia, the situation is the same – you can use affordable parking near Richmond Intl Airport. So it depends just on where you are flying from.

On our official website, you can find the best deals, airport parking prices
, and other information connected with parking near US and Canadian airports.