The annual practice of decorating a Christmas tree is cherished in many places. Many of them have a backstory, and they all provide a splash of brightness to our lives as the days become shorter and the temperatures drop. Here are our selections for the world's most stunning Christmas trees!
1. London, England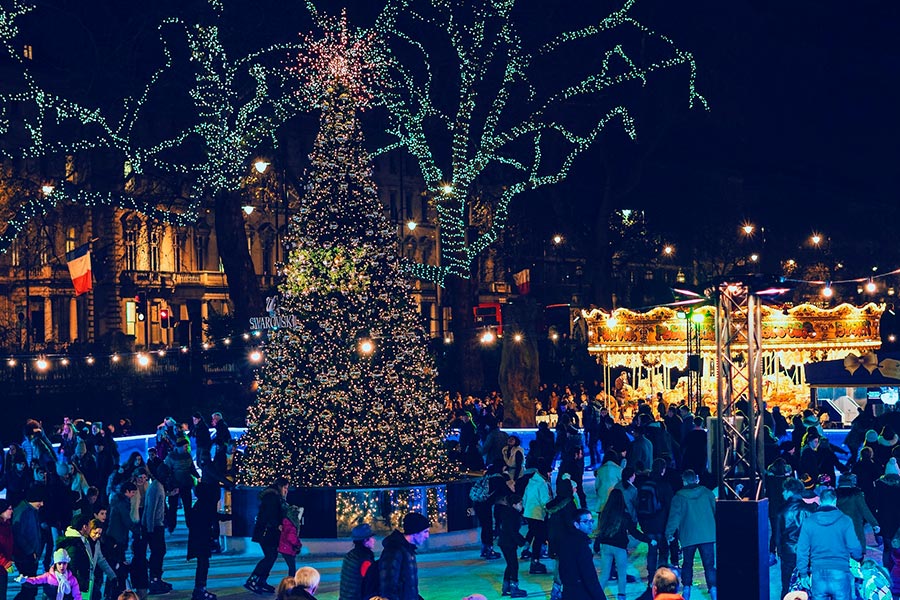 Source: Fas Khan/Unsplash
Annual gifts from Oslo include the tree that is displayed in
Trafalgar Square. The relationship between the two countries has been represented by a tree since 1947. In return for Britain's assistance during the Second World War, when the Norwegian government and its Royal family were compelled to flee during the Nazi occupation, they gave Britain this gift as a sign of their gratitude. The Norwegian spruce used for this year's tree came from Ullevlsseter in Nordmarka, and it always has vertical strings of lights to reflect the minimalist aesthetic of the Scandinavian countries.

2. New York City, United States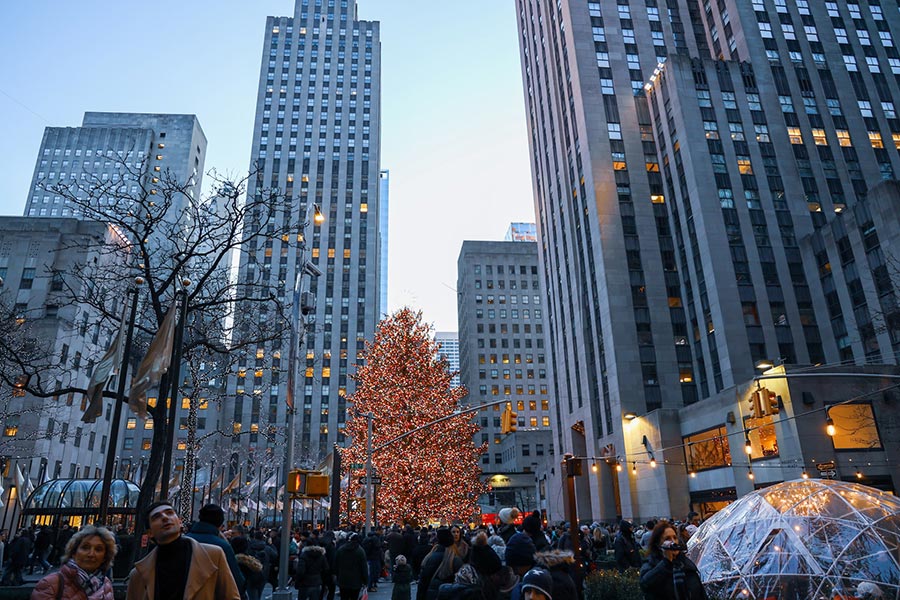 Source: Mor Shani/Unsplash

The famous tree in front of Rockefeller Center in New York was initially intended to cheer up New Yorkers during the 1930s Great Depression. A group of neighborhood construction workers planted the first tree on the property in 1931; two years later, it would become a recognized city custom. In 1936, the ice rink was added. This year's tree-lighting ceremony was the 86th; after the holiday season, the tree will be cut into timber and given to Habitat for Humanity, which will utilize it to build homes.

3. Tallinn, Estonia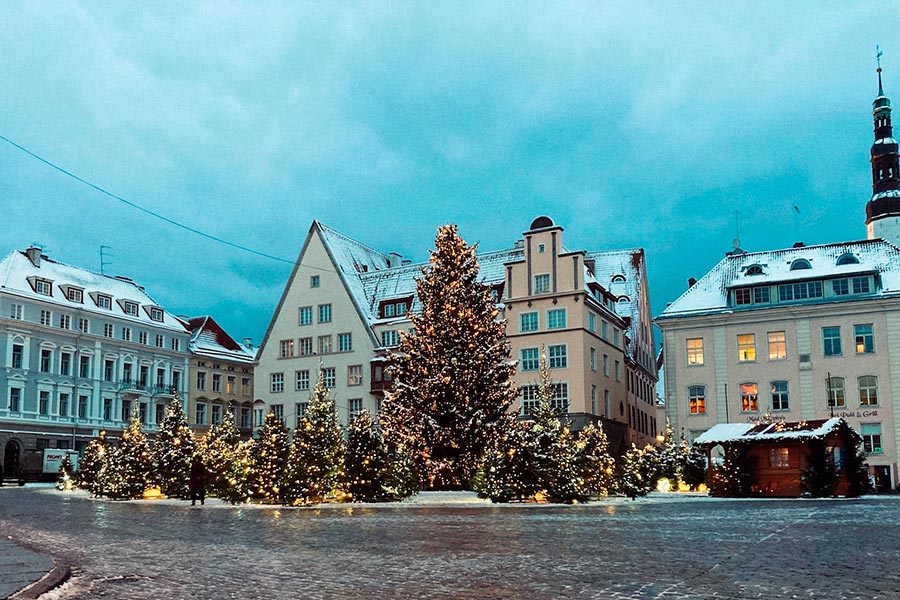 Source: Vaido/Unsplash

The neighboring country of Latvia disputes Estonia's claim that it was the first European city to construct a municipal Christmas tree, stating that Riga did it first. The Brotherhood of the Blackheads, a business organization that contributed a tree, is mentioned in both cities. The ceremony of tree planting is elaborate every year, but in 1711, when Peter the Great, the Russian Emperor, attended to supervise the ceremony, it was especially impressive.

4. Bethlehem, Palestine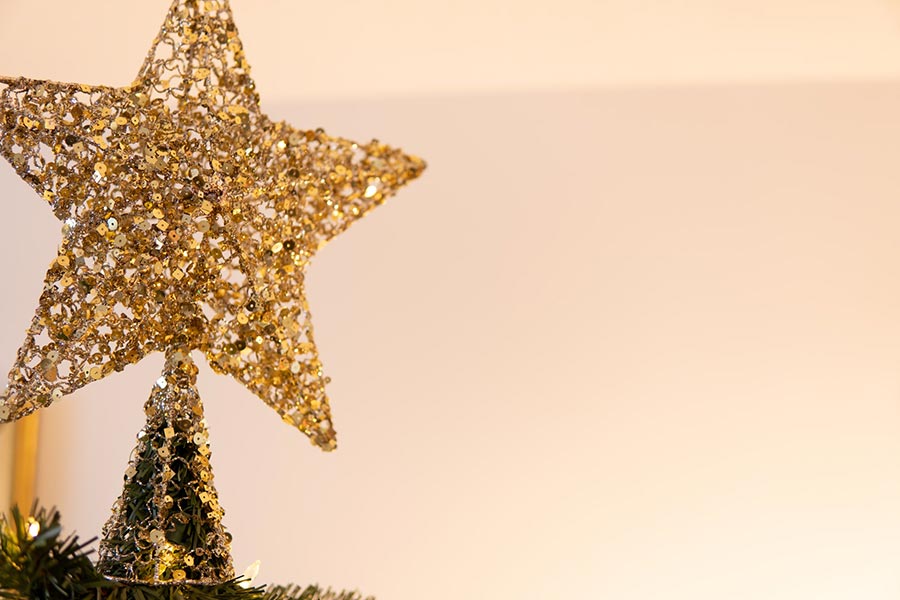 Source: Kolby Milton/Unsplash

When a Christmas tree is placed in Manger Square in front of the Church of the Nativity in Bethlehem, it has a unique significance. The town where it's generally accepted that Jesus was born has a small Christian population, yet thousands of tourists come here in the weeks leading up to this significant event.

5. Paris, France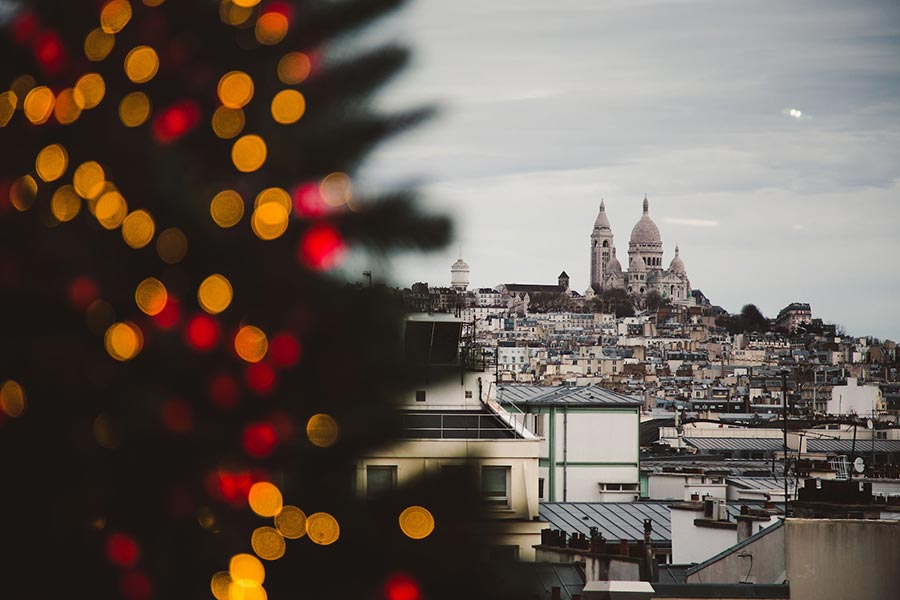 Source: Paris Photographer | Février Photography/Unsplash

Although the window displays are lovely, the Galeries Lafayette tree inside the French capital's most well-known department store is quite stunning. Every year, there is a different theme; last year, Piaget, a high-end wristwatch, sponsored it under the banner of the Dream Factory. Some people considered the incredible upside-down tree that adorned the store a few years ago to be surpassed by the extravagant displays' 2017 balloon tree.

Travel during the holidays in full comfort together with our smart booking platform – ParkingNearAirports.io!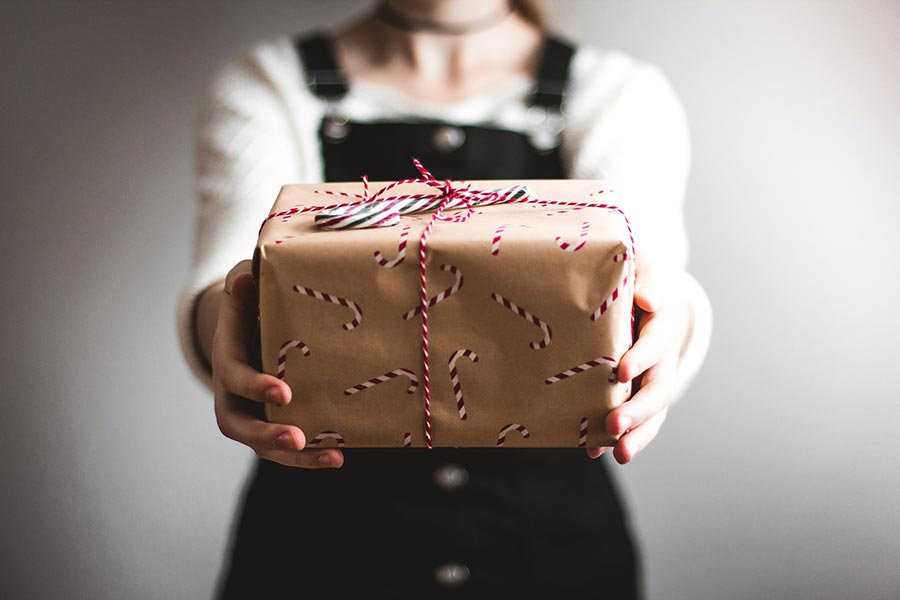 Source: Kira auf der Heide/Unsplash

In addition to the most wonderful Christmas trees you should see in your life, we would also like to provide you with one helpful tip – this information will be handy for those who prefer to travel by air.

If you get to the airport by car, you always need to find a good parking space for your vehicle to leave for the period of a trip. In most cases, airports have special on-site parking for that purpose. However, such a parking lot is pretty costly most of the time, and people aren't ready to spend a lot of money at the beginning of a trip. So is there any solution?

The best way to solve this problem is to choose off-site parking. Why, you may ask? We will explain.

There are many reasons which can prove the benefit of this parking type. Here are some of them:

Affordable Rates. Depending on the duration of your trip, you can choose between short-term and long-term airport parking. Anyway, an off-site airport is much cheaper, so you can save your money and spend the most considerable amount on things you really want to see or try while traveling.
Fast Service. In contrast with on-site airport parking, which can take quite a long time, off-site parking offers you the convenience of driving directly to the entrance and having a staff member pull your luggage out of your vehicle and load it into the shuttle. Then they will park your car for you. After your baggage is loaded, you can take your seat in the shuttle, which will bring you and your bags to the airport. It is a hassle-free option that is usually faster.
Convenience. When people travel, they may be stressed about making it to the airport on time. If you use off-site parking, you will definitely make your travel experience more convenient, as you use the service of a private company. Even though you may be able to park on-site at the airport in a short-term or long-term airport parking lot, consider using an off-site parking lot service.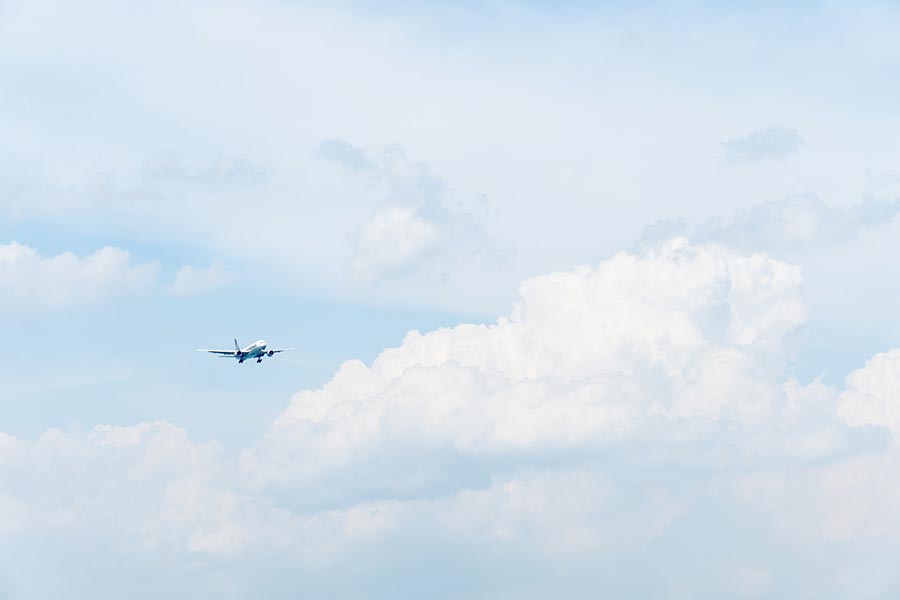 Source: Chanas/Unsplash

We are glad to say that our booking platform, ParkingNearAirports.io, offers travelers online reservations for parking just outside airports that are convenient and affordable. Our experienced team is dedicated to providing travelers parking options at over 100 airports in the US and Canada. The app allows customers to search and compare parking rates at up to 70 percent savings compared to the cost of on-site parking at all major airports.

With our platform, it only takes a few clicks in the app to reserve a parking spot. Guests receive a booking confirmation and a guaranteed parking space upon arrival at the off-airport parking. In addition, the app helps customers locate the most convenient lots to the airport. Cancellations are easy if plans change with hassle-free, refundable cancellations.

Besides this, we also offer services for top cruise ports in Florida, Louisiana, Maryland, New Jersey, and Texas.

Now let's take a good example. Imagine that you're planning a trip to NYC, New York. This state is located in the northeastern United States. So if you're flying from San Diego, California, you can use cheap parking near San Diego Airport. If you're coming from Pittsburgh, Pennsylvania, you can choose affordable PIT Airport long-term parking. It just depends on the place you're flying from.

You can always find everything you need on our official website: the best deals for parking near US and Canadian airports, airport parking charges per day
, and much more.