Nowadays, airlines are having trouble.
Every consumer is a special one because of unmet demand and credit card benefits. Or, if not everyone, at least it may be stated that there are more special travelers than the aviation industry is currently able to handle.
Airlines are having a lot of problems as a result of that.
In particular, since a tweet about the Delta Sky Club got so much attention last year, airport lounges have been the focus of continuing debate for a while.
For those whose work involves regular travel, airport lounges provide a place to unwind, eat some healthy cuisine, and perhaps take a shower. They're also a location where individuals can find some comfort so they don't feel exhausted all the time. However, some people find lounges like the Sky Club to be exclusive and snobbish.
However you feel about airport lounges, it's difficult to argue with the fact that many of them are currently tremendously packed.
Additionally, according to CNBC,
first class and first class boarding are in greater demand than ever. These are just two of the upscale extras that are currently in high demand. But as a result, there are now longer than ever lineups for first-class boarding and private lounges.

The problem is that during the pandemic, airlines waived the customary annual thresholds, allowing customers who had credit cards that earned them bonus miles or that assisted them in achieving Frequent Flier status or other loyalty rewards to keep collecting those benefits. Airlines needed the revenue that these partnerships offered.

When covid vaccinations were made accessible, people were eager to fly, and supply was frequently unable to keep up with demand. Because the Covid-19 outbreak allowed many people to save more money than normal, along with other benefits like bonus miles and higher Frequent Flier status, more travelers than before desired upscale travel amenities. For services that have never before experienced such demand, the outcome has been huge lineups, lengthy delays, and crowding.

At the moment, airlines are stuck. Premium services like airport lounges and first-class seats are in greater demand than ever.

American, Delta, and United Airlines are reconsidering rewards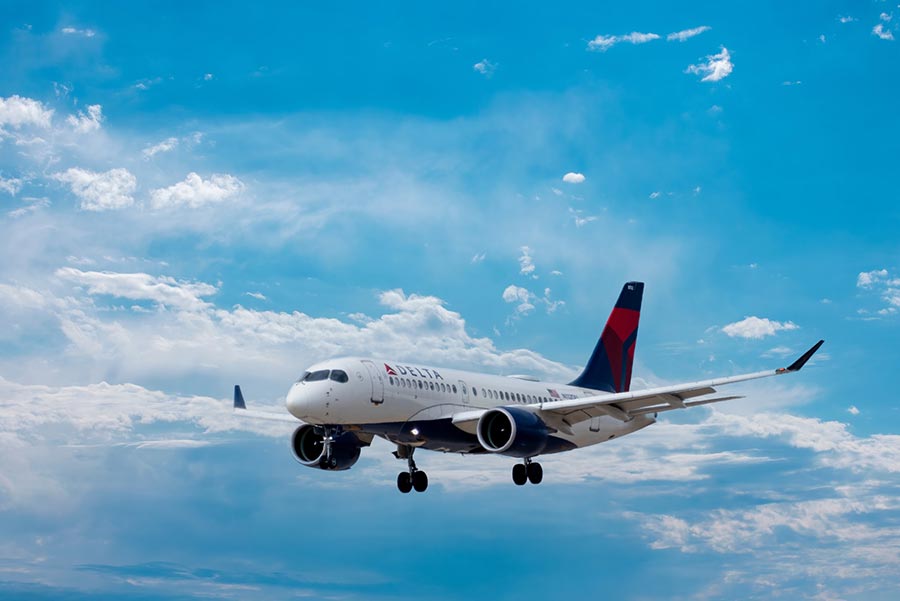 Source: Trac Vu/Unsplash

However, if they take drastic measures to restrict access to these services, they run the risk of facing backlash from consumers who rightfully earned these advantages and criticism that the airlines are unjustly favoring wealthy passengers who can afford to pay high fees for upscale services.

Airlines including United, Delta, and American Airlines have recently implemented several adjustments in response, some of which are likely to be greeted more or less kindly. Other people are less so.

Recently, all three of them have introduced new lounges or increased the size of the ones they already have. For example, American and its transatlantic partner British Airways doubled the size of its JFK lounge to nearly 65,000 square feet last year and also added showers, bars, and extra workspaces.

Moreover, additional premium economy seats have started to be added. These seats, which fall midway between ordinary coach seats and business-class seats, are roomier and come with more amenities than before. On some older aircraft, American proposes to replace the segregated first class with a single, extended business class with new rooms with doors.

Airlines are attempting to increase the number of premium services they provide passengers, but they are also making it more difficult to achieve Elite status.

While Delta plans to increase the costs and standards for accessing airport lounges, as well as enact a three-hour time limit on lounge use and develop a VIP line for high-status holders, American Airlines has stated that clients will soon need 40,000 loyalty points instead of 30,000 to achieve Gold status.

Travel conveniently together with our smart booking platform – ParkingNearAirports.io!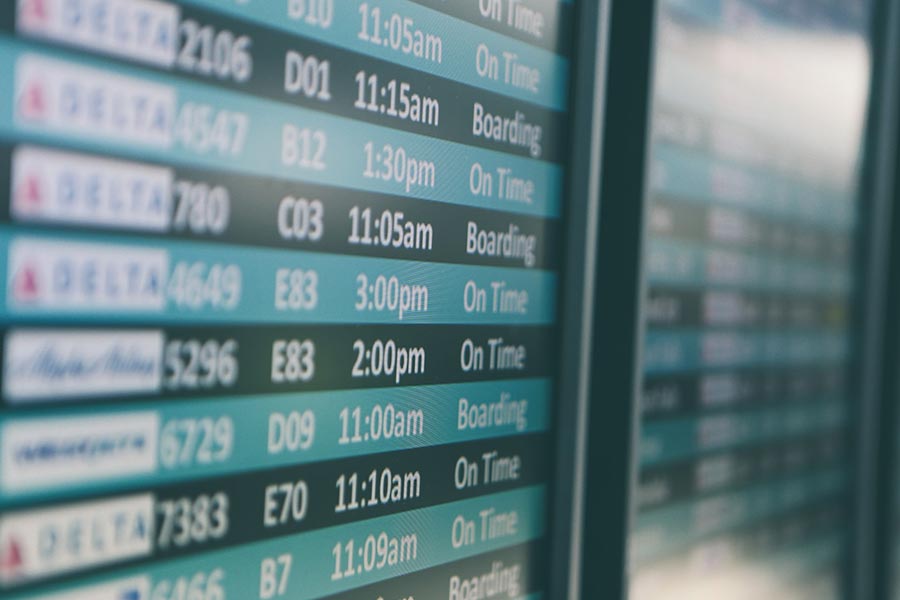 Source: Matthew Smith/Unsplash

Traveling worldwide shouldn't be something tiring – conversely, that's the time you can enjoy both the amazing landscapes of our Earth and joint activities with your loved ones. Nevertheless, things don't always go as planned, and we're at risk to face some challenges even at such an enjoyable moment. One such problem is actually airport parking, specifically its price. Let's have a look at the situation a bit closer.

If you used to get to the airport you're flying from by your own car, you probably know what we're talking about – the question of parking cost arises every time. You'll be definitely shocked – even though most US airports provide travelers with on-site parking, which allows them to leave their vehicles for their entire journey there, such a parking type is unfairly overpriced. Choosing this parking option, your next trip just might cost you a fortune. And that's not even considering it's complicated to find a free parking spot for your car. Since nobody wants to waste money and travel inconveniently, there begs the following question: is there actually any solution?

And we're happy to say – yes, there is one!

What is off-site parking and why is it worth choosing this option exactly?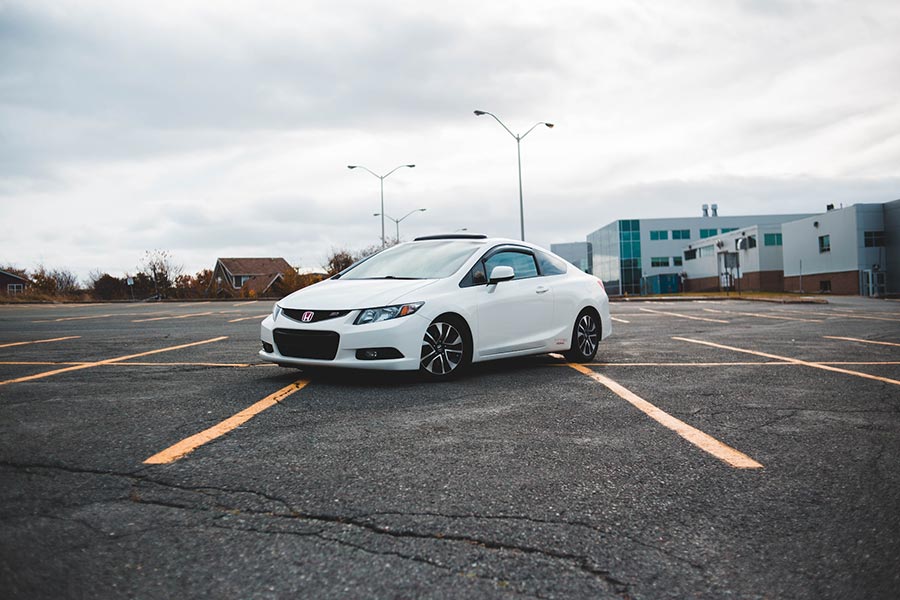 Source: Erik Mclean/Unsplash

Your best solution is already here – off-site parking lots that are just a few miles from the airport. Our smart booking platform with easy-to-use interface, ParkingNearAirports.io, helps our clients to select off-site airport parking lots with the most affordable rates, along with high-quality service. In addition, we offer the services for the major US cruise ports that are located in Florida, Louisiana, Maryland, New Jersey, and Texas as well.

Why choose an off-site parking option? The answer is pretty straightforward – it's cheap and convenient. Using our services, first of all, you'll avoid the following difficulties you might face while getting to the airport you're departing from:

Crowded parking lots,
Carrying the luggage all the way through the parking lot,
Expensive fees without great service, and much more.
Everything works simply as well: after you've driven to the entrance, you'll be met by a parking lot staff who will take your luggage from your vehicle and load it onto the shuttle, which will take you and your bags to the airport terminal. Then, your car will be securely parked at the parking lot itself.

By the way, free shuttles going back and forth between the parking lot and the airport terminals are available 24/7. All that's required of you is to make a call and inform staff about the time suitable for you.

Forget about all the nightmares by choosing ParkingNearAirports.io!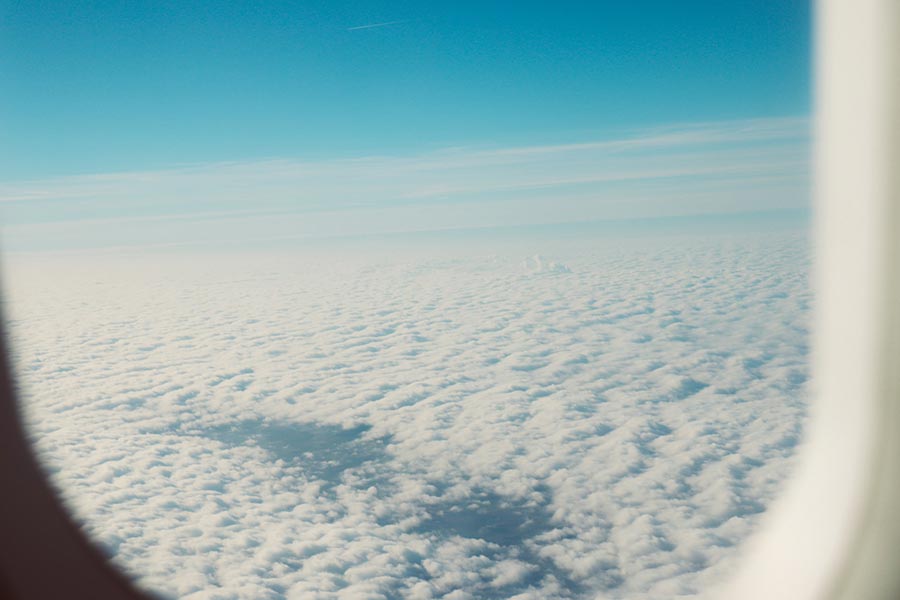 Source: Rémi Bertogliati/Unsplash

For better understanding, we'd like to give you a good example.

Let's imagine that you live in Burbank, California. If you're going to visit Houston, Texas, use the services of cheap parking near BUR Airport. In the event that you're flying from Houston, choose affordable IAH overnight parking. As you can see, everything just depends on the place where your journey begins.

Our friendly platform also provides travelers with special airport parking coupons
that can make the price almost two times less. And that's without taking into account that our services will cost you up to 70% less at all! So don't forget to monitor all the updates and use them while booking!
Making a reservation is easy with us – it's possible to complete the process through a few clicks on our website. Besides, if your plans change, you can cancel hassle-free and get a refund.
If you still have any questions, turn to our easy-to-navigate website – there, you'll find all the required info connected with the off-site parking. Airport parking, along with its pricing, provided by the majority of US airports, is a true nightmare, but if you know the place, your life can be much easier. Let yourself travel in full comfort right now – Park Smart & Choose Convenience together with us! And have a nice trip!