According to a statement released on Thursday, January 5th by Atlanta's Delta Air Lines Inc., free Wi-Fi will be available to customers on most of its domestic mainline flights.
By the end of 2024, all of T-Mobile's fleet will be able to use the service following an agreement. To access the service, passengers must link into their SkyMiles accounts or sign up for SkyMiles before or during the flight (Delta SkyMiles is a frequent flier loyalty program). The new service was initially covered last month by The Wall Street Journal.
Viasat Inc., the California-based satellite Internet service provider that powers the airline's connectivity, will have installed Wi-Fi onboard more than 700 aircraft by the end of 2023. By the end of 2024, Delta hopes to extend it to domestic and foreign aircraft.
At a Las Vegas event, Ed Bastian, Delta CEO, said the following:
"We didn't want just a free Wi-Fi to deliver base-level service – we intended it to be transformative for the overall onboard experience. We've put this system through careful testing to ensure that everyone onboard can enjoy their favorite material exactly as they would at home."
As the aviation sector picks up steam following the Covid-19 outbreak, free Wi-Fi is starting to distinguish airlines from one another.
The cost of providing free Wi-Fi is already funded by corporate sponsorships used by JetBlue Airways Corp. Utilizing Starling, a satellite Internet system from SpaceX, Hawaiian Airlines intends to start providing the service on longer flights.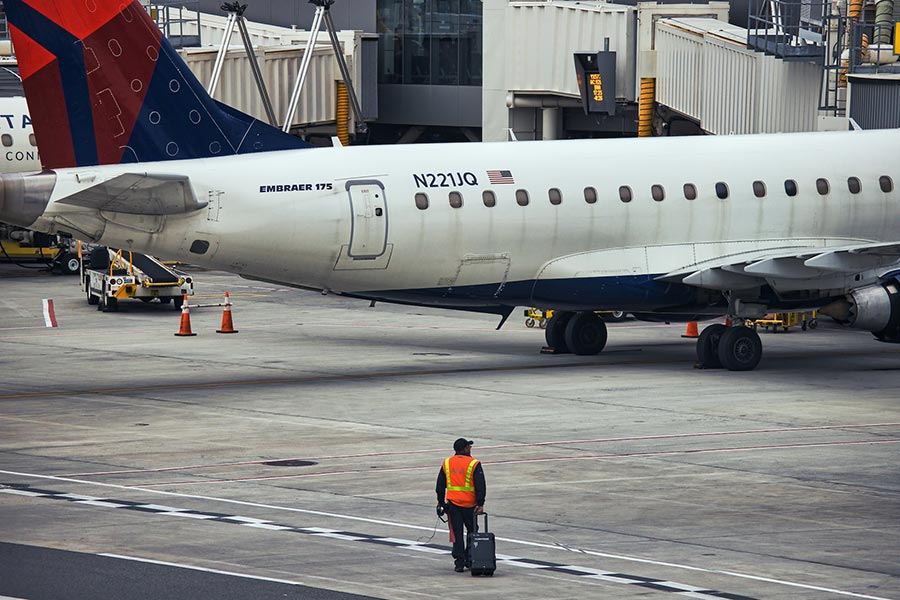 Source: Joshua Sukoff/Unsplash
In May, Southwest Airlines unveiled a $2 billion expenditure plan that emphasized the need for faster and more dependable Wi-Fi. The Dreamliner aircraft, which are well-liked by passengers for their fast Wi-Fi service among other amenities, are available for purchase from Boeing, and United Airlines announced plans to buy up to 200 of them in December.
In 2019, Delta tested providing free Wi-Fi, but the trial was short-lived because the airline determined that the infrastructure couldn't handle in-flight Internet access without a fee. However, CEO Ed Bastian has stated time and time again that making the service accessible was a top goal.
The launch of the new service coincides with news from Delta that business travel, an essential source of revenue for the airline, is finally on the upswing. After the summer vacations, demand typically declines in the fall, but the airline experienced high travel throughout the season.
The ideas for a digital platform named Delta Sync Exclusives hub were also disclosed by Delta on Thursday along with the previous announcement.
The mobile platform, which will go live in the spring, will provide SkyMiles members in-flight entertainment options like games, streaming, and entertainment from companies like Paramount+, New York Times Games, Resy, and Atlas Obscura.
Later this year, the airline will also launch its Delta On Demand service. It'll include real-time notifications, content suggestions, and first-class food and beverage ordering for SkyMiles users.
Make your travel experience with any airline even better by choosing our smart booking platform – ParkingNearAirports.io!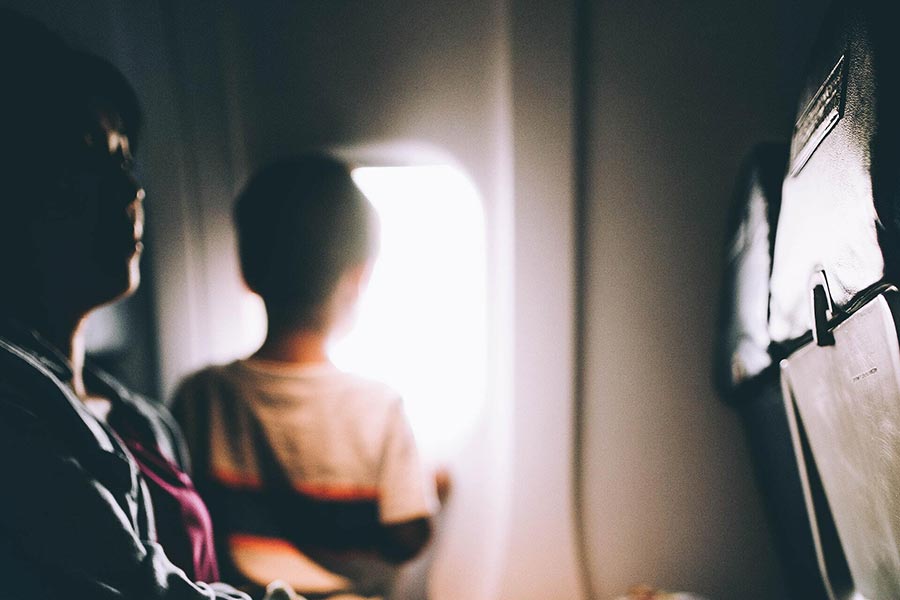 Source: Christopher Ott/Unsplash
In addition to the recent news about Delta and its plans regarding free Wi-Fi on flights, we would also like to convey some useful information on traveling – it will be handy for those who prefer doing this by air.
If you use your own car to reach the airport, you know it is critical to park it safely for the duration of your trip. Almost every airport has special on-site parking for this purpose. However, travelers aren't ready to spend a lot of money at the beginning of their trip, as this option is pretty costly. So what should we do then?
Our booking platform, ParkingNearAirports.io, offers travelers online reservations for parking just outside airports that are affordable and convenient. Our experienced team is dedicated to providing travelers parking options at over 100 airports in the US and Canada. The app allows customers to search and compare parking rates at up to 70 percent savings compared to the cost of on-site parking at all major airports.
What is actually off-site parking, and which advantages has this parking type, you may ask? So let's take a closer look at this question.
First of all, off-site parking is much cheaper. So you can save money and then spend the most considerable amount on the things you really want to try or see while traveling.
Secondly, off-site parking services are faster. It might seem that it's faster to park your car at the airport, but that's not always the case. Off-site parking offers you the following convenience: when you drive directly up to the entrance, a staff member pulls your luggage out of your vehicle and loads it into the shuttle. Then they park your car for you. After your baggage is loaded, you can take your seat in the shuttle, which will bring you and your bags to the airport. It is a hassle-free option that is usually faster.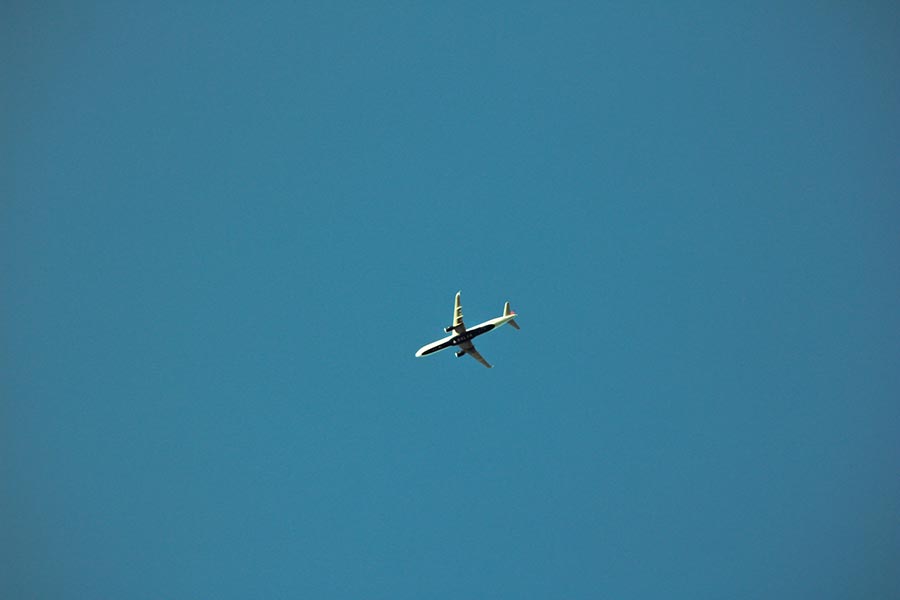 Source: GHOSTY/Unsplash
Thirdly, it's much more convenient. People are always stressed before the trip, as there are many things you should keep in mind. Not to be late when taking off, fighting traffic, finding a parking place, wondering how long the shuttle service will take, and more can leave you annoyed before you step foot inside the airport. If you choose off-site parking, you are using the assistance of a private company that caters to travelers' needs. Such services can make your trip much more comfortable when you arrive at the airport and return home.
With ParkingNearAirports.io, it takes just a few clicks within the application to reserve a parking spot. Upon arrival at off-airport parking, customers receive a booking confirmation and a guaranteed parking spot. The app helps customers find the most convenient airport parking lots. If plans change, cancellations are hassle-free and refundable.
We also offer you services for top cruise ports in Florida, Louisiana, Maryland, New Jersey, and Texas.
Let's look at an example. Imagine that you live in NYC, New York. If you're planning a trip to Miami, Florida, you can choose cheap
parking near Buffalo Airport
. If you're coming from Miami, the situation is the same – you can use affordable
Miami Airport valet parking
. So it depends just on where you are flying from.
On our official website, you can find the best deals,
airport parking cost per day
, and other information connected with parking near US and Canadian airports.