Following the company's awful holiday season, during which 16,700 flights were canceled, Southwest Airlines is attempting to contain the damage internally. Due to the delays, which rendered many staff members as helpless as stranded passengers, the Dallas-based carrier has promised millions in incentive pay to its personnel.
Southwest gave the union representing airline pilots nearly $45 million, or about $4,500 per pilot. Additionally, bonuses for holidays and airline changes have already been given out. The Dallas Morning News claims that "many [other] operational workgroups" were also given bonuses in response to the issues, though it didn't specify which ones.
Staff members who worked shifts between December 20th and January 3rd will receive financial rewards.
Starting on December 22nd, when a winter storm hit Chicago and Denver, two of the airline's main hubs, Southwest had an operational breakdown. Because of this, the airline's flight rescheduling software couldn't keep pace with the changes and finally lost track of dozens of workers, leaving planes without pilots and flight attendant crews – leaving workers stranded alongside angry passengers.
CEO Bob Jordan made excuses to both parties numerous times, stated that it won't happen again, hired a consultant to look into the issue, and ensured the software is fixed.
The substantial rewards to employees come as pilot anger over protracted contract discussions is escalating. Southwest and its pilots' union have been negotiating a new contract for the past three years. Additionally, a strike authorization vote was requested by the president of the Southwest Airlines Pilots Association last week, and it will take place starting on May 1st. At the conclusion of the month, the votes will be tallied.
Pilots won't be able to quit their jobs anytime soon, even if they vote to leave. It's simply the first of several steps that must be taken before a work stoppage may start in accordance with a federal regulation that controls airline/labor relations.
On Tuesday, January 24th, the airline and its pilots will resume their mediation process.
Always stay tuned together with our smart booking platform – ParkingNearAirports.io!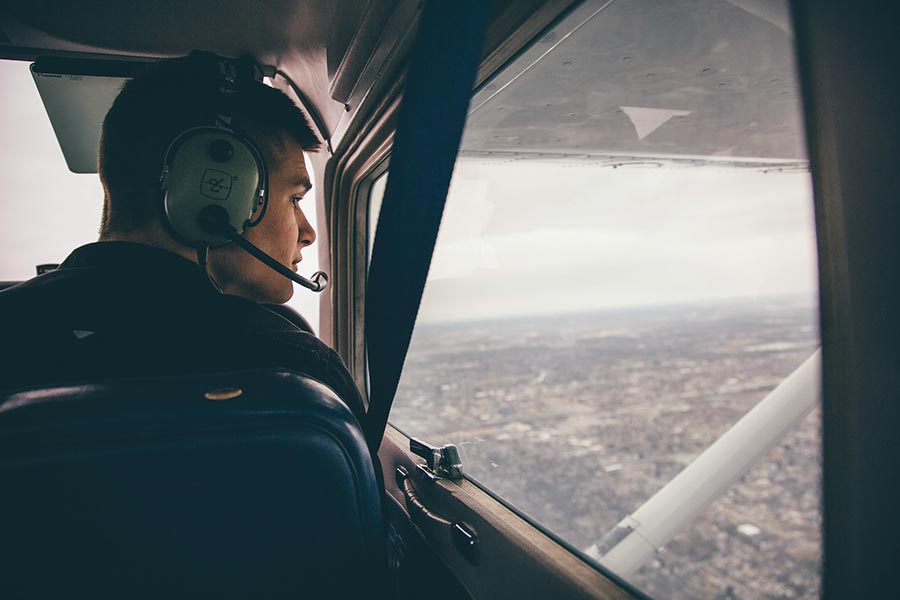 Source: Mariah Krafft/Unsplash
You might be surprised about this fact because most people are confident that on-site parking is the best choice when you're traveling by air. But, actually, it's not true, and we'll explain why.
People who prefer to get to the airport by car think that it's the most convenient option since on-site parking is the nearest place to the airport where it's possible to park a vehicle safely for the period of a trip. However, they make a huge mistake, as there is a big chance to face many following difficulties:
You will need to find a spot in a crowded lot,
You will need to carry the luggage all the way through the parking lot,
You must pay expensive fees without great service, and much more.
Sounds not so good, right? But there is one great solution in this situation – an off-site parking option!
The off-site parking service has many advantages, which will definitely convince you to change your choice during the next trip:
First of all, it's much cheaper. On-site parking can become too costly for you, as the price for such a parking type might equal half the value of the whole trip. The cost of the off-site parking, in turn, will be not so high, offering alongside free shuttles going back and forth between the parking lot and the airport.
Secondly, it's much faster. By choosing an on-site parking option, you'll be needed to find a free spot in a crowded lot, which takes a lot of time. However, by selecting an off-site parking option, you'll be able to drive directly to the entrance, where staff members will help you to pull your luggage out of your vehicle and load it into the shuttle, as well as park your car securely for you. Finally, a free shuttle will bring you and your bags to the airport.
Thirdly, it's much more convenient. No more worries about being late to the airport and your flight – the off-site parking is a hassle-free option that is usually faster. Since you use the services of a private company, people want to be sure you're satisfied with the quality and comfort of the services provided, so you don't need to wrack your brain about the quick path to the airport anymore.
As for the companies that provide the best off-site parking services, we've prepared an ideal option for you. Our booking platform, ParkingNearAirports.io, built excellent relationships with many parking lot operators to leave customers satisfied and their cars – safe. Furthermore, it doesn't matter what the airport you're flying from is – on our easy-to-navigate website, https://parkingnearairports.io/, you'll find the best deals for all the major airports and cruise ports in the United States and Canada.




To understand it better, we can give you an example. Let's imagine that you live in Dallas, Texas and plan to visit Newark, New Jersey. Then, you can use the services of affordable off-site parking near Dallas Fort Worth Airport. If you're flying from Newark, New Jersey, the situation is the same – choose cheap EWR valet parking. So, as you can understand, everything works simply.


By the way, on our website, you can find all the required information about the advantages of off-site parking, airport parking deals, and others. So travel profitably and enjoy your following trip together with us!