One of the more enjoyable things to do when traveling through a European town is market shopping. The tastiest cuisine, knickknacks, and antique clothing may all be discovered on the streets rather than in shops. Browse at your own pace and talk to the vendors as you learn about the must-see attractions in the area from them. Below are 3 distinctive markets you must visit throughout Europe to get started.
Traveling to Europe? If so, pay special attention to these exciting markets!
1. Alkmaar Cheese Market, Netherland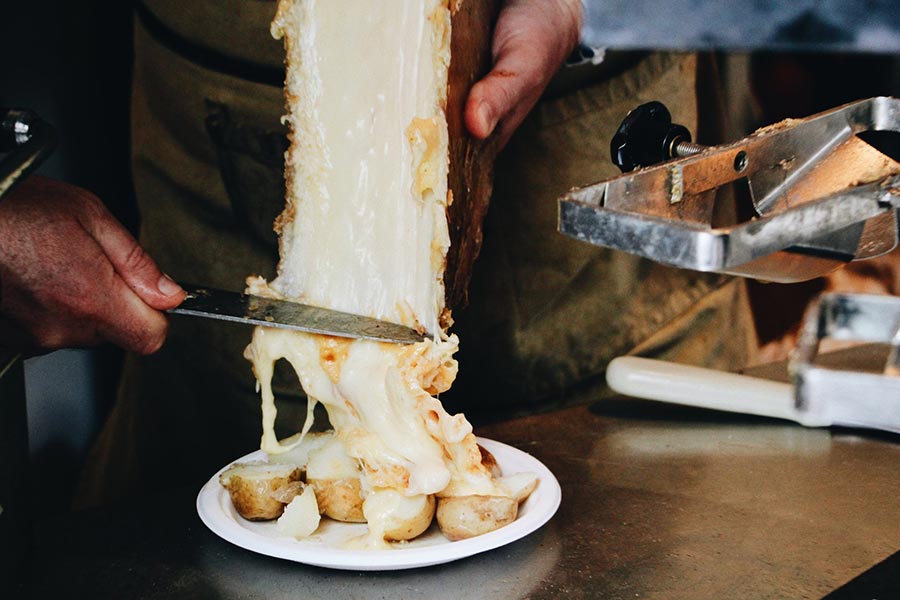 Source: Ellena McGuinness/Unsplash
Although the exact date of Alkmaar's first formal cheese market is unknown, it was most likely in the late 16th century. The Alkmaar Cheese Market still operates on Fridays during the summer and upholds the customs that have attracted tourists to this region of the Netherlands for years. Cheese is negotiated by hand clapping between traders. Two cheese carriers in white transport the cheese on a wooden barrow to the buyer's lorries after a sale has been signed upon and the cheese has been officially weighed. You won't get the piece of cheese you were looking for. The carriers have a talent for moving in a way that prevents the cheese barrow from moving and the rounds of cheese from falling off and rolling away.
2. Flea Market at Mauerpark, Berlin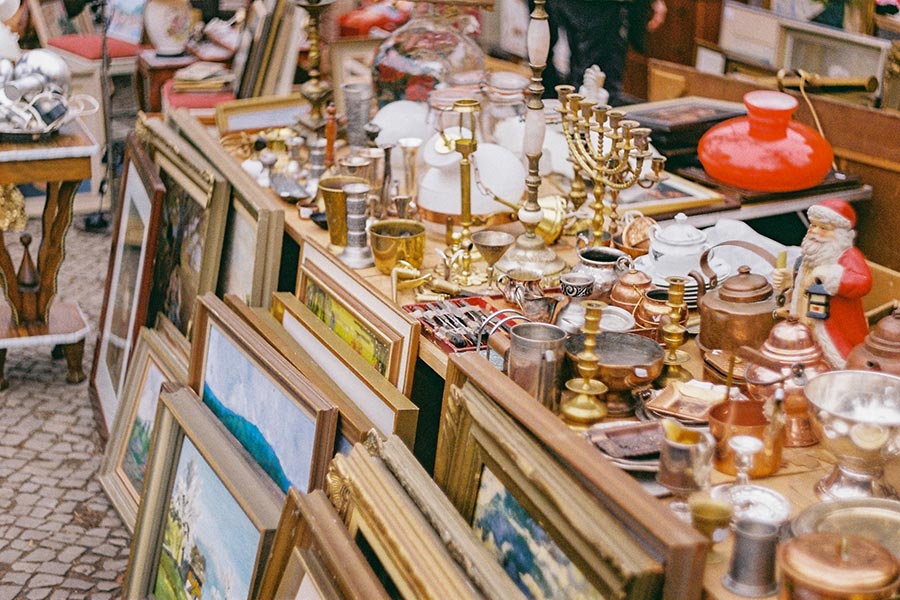 Source: Nikola Đuza/Unsplash
Numerous booths are selling vintage apparel, as well as other used items and antiquities in Berlin's Mauerpark Flea Market. Given Germany's enjoyment of a great party, it isn't surprising that this market performs well. At 3 p.m. every day from spring through fall, the market transforms into a festival as artists take the stage for karaoke and other events. Even though the market is much quieter in the winter, it's still worthwhile to explore for one-of-a-kind gifts
3. Southbank Centre Book Market, London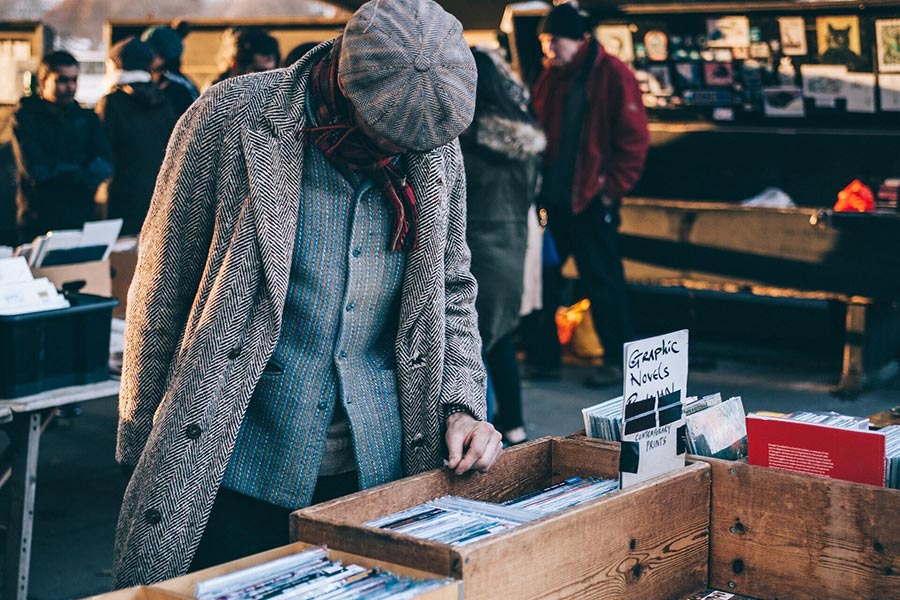 Source: Clem Onojeghuo/Unsplash
Trestle tables along the River Thames at London's Southbank Centre Book Market are piled high with books of all types. Traders congregate beneath Waterloo Bridge to offer used books, old editions, maps, and artworks. Don't let the weather keep you from finding your next favorite book; the products are dry under the bridge. There are many benches nearby if you need to start reading right away, but it will need to be a compelling book to keep your attention away from the view of London and the river next to you
Enjoy convenient travel by choosing our smart booking platform – ParkingNearAirports.io!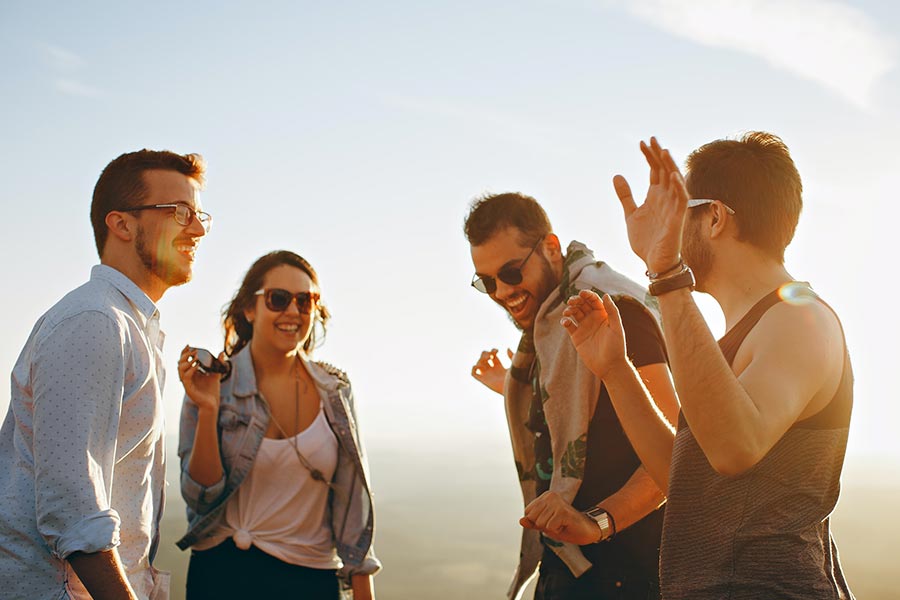 Source: Helena Lopes/Unsplash
Besides our small travel guide, we would like to convey some more useful information on traveling as well – it will be handy for those who prefer doing this by air.
If you use your own car to reach the airport, you know it is critical to park it safely for the duration of your trip. Almost every airport has special on-site parking for this purpose. However, travelers aren't ready to spend a lot of money at the beginning of their trip, as this option is pretty costly. So what should we do then?
Our booking platform, ParkingNearAirports.io, offers travelers online reservations for parking just outside airports that are affordable and convenient. Our experienced team is dedicated to providing travelers parking options at over 100 airports in the US and Canada. The app allows customers to search and compare parking rates at up to 70 percent savings compared to the cost of on-site parking at all major airports
What is actually off-site parking, and which advantages has this parking type, you may ask? So let's take a closer look at this question.
First of all, off-site parking is much cheaper. So you can save money and then spend the most considerable amount on the things you really want to try or see while traveling.
Secondly, off-site parking services are faster. It might seem that it's faster to park your car at the airport, but that's not always the case. Off-site parking offers you the following convenience: when you drive directly up to the entrance, a staff member pulls your luggage out of your vehicle and loads it into the shuttle. Then they park your car for you. After your baggage is loaded, you can take your seat in the shuttle, which will bring you and your bags to the airport. It is a hassle-free option that is usually faster.
Source: Paolo Nicolello/Unsplash




Thirdly, it's much more convenient. People are always stressed before the trip, as there are many things you should keep in mind. Not to be late when taking off, fighting traffic, finding a parking place, wondering how long the shuttle service will take, and more can leave you annoyed before you step foot inside the airport. If you choose off-site parking, you are using the assistance of a private company that caters to travelers' needs. Such services can make your trip much more comfortable when you arrive at the airport and return home.




With ParkingNearAirports.io, it takes just a few clicks within the application to reserve a parking spot. Upon arrival at off-airport parking, customers receive a booking confirmation and a guaranteed parking spot. The app helps customers find the most convenient airport parking lots. If plans change, cancellations are hassle-free and refundable.




We also offer you services for top cruise ports in Florida, Louisiana, Maryland, New Jersey, and Texas.




Let's look at an example. Imagine that you live in Orlando, Florida, USA. If you're planning a trip to London, Great Britain, you can choose cheap MCO off-airport parking. If you're coming from Las Vegas, Nevada, the situation is the same – you can use affordable valet parking McCarran Airport Las Vegas. So it depends just on where you are flying from.


On our official website, you can find the best deals, airport parking cost per day, and other information connected with parking near US and Canadian airports.