Paris and other French towns are brilliant to visit, but there is also a lot more to discover when you travel outside the cities and take in the French land. You can find several French locations that are similar to your beloved fairy tale or Disney film – from notable wine areas to ski resorts in the Rhone Alps.
Make sure to visit at least one of these 3 French cities on your upcoming trip to France if you want to bring your most fantastical thoughts to life. Let's get started!
What locations should you pay special attention to while traveling around France?
1. Annecy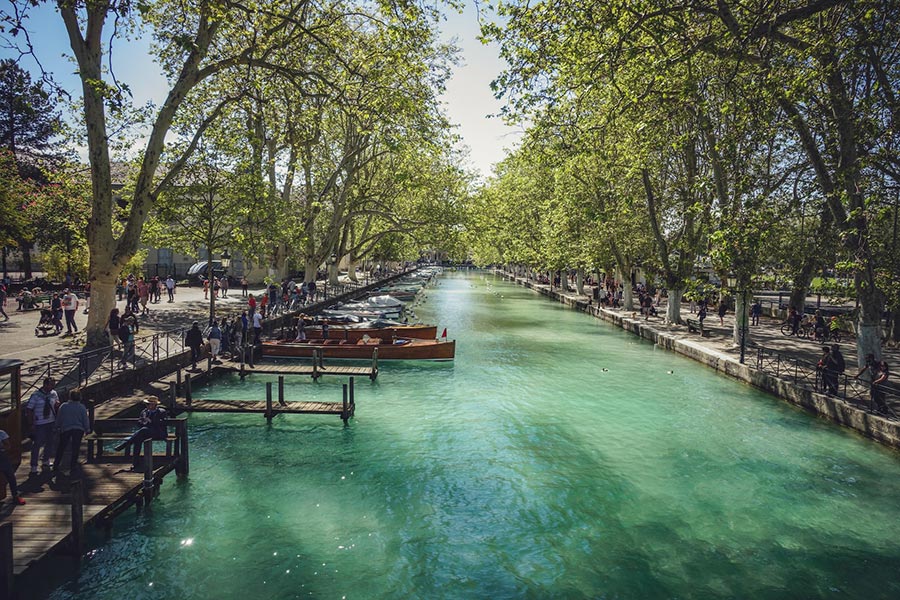 Source: Raissa Lara Lütolf (-Fasel)/Unsplash
Annecy is what you think when you visualize a lakeside medieval town with snow-capped mountains as the backdrop. This breathtaking Alpine location is known for its Vieille Ville, or old town, which features winding canals, cobblestone alleys, and gorgeously colored buildings. The Counts of Geneva previously resided at Château d'Annecy, which dominates the lakefront scenery.
Rent a paddleboat or go riding around the lake in Annecy for the day. Explore the Pont des Amours, also known as the Loves' Bridge, where it's said that if two lovers share a kiss there, they will always be together.
2. Carcassonne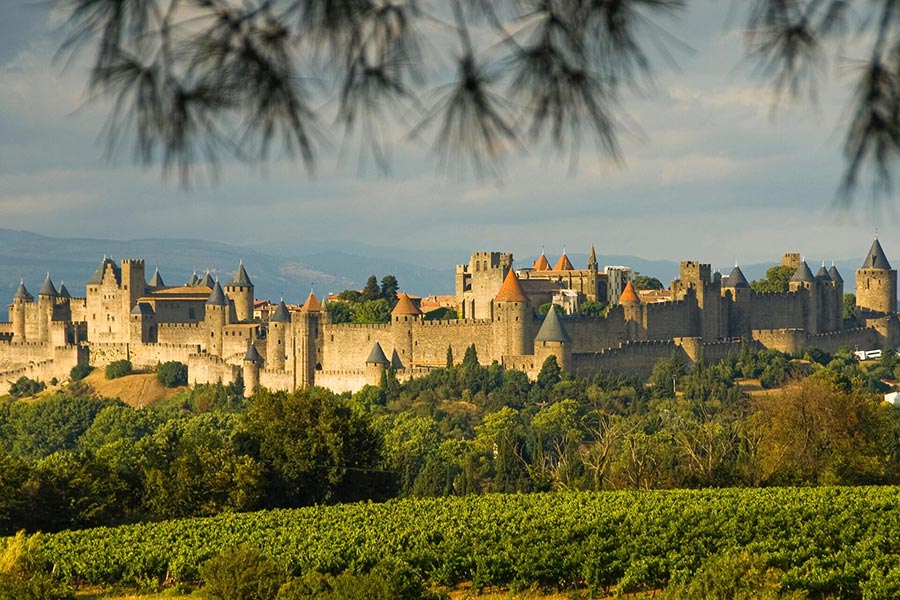 Source: Alain Bonnardeaux/Unsplash
The French Languedoc wine area includes the fortified town of Carcassonne, which is built atop a hill. The UNESCO World Heritage Site is home to numerous drawbridges, turrets, and towers. Vineyards and the Canal du Midi, a network of waterways formed in the 1600s to link the Mediterranean Sea and the Atlantic Ocean, may be found outside Carcassonne's fortress walls.
Four abandoned castles from the 11th century, Châteaux de Lastours, are just 20 minutes from Carcassonne if you're hungry to explore even more ruins.
3. Chamonix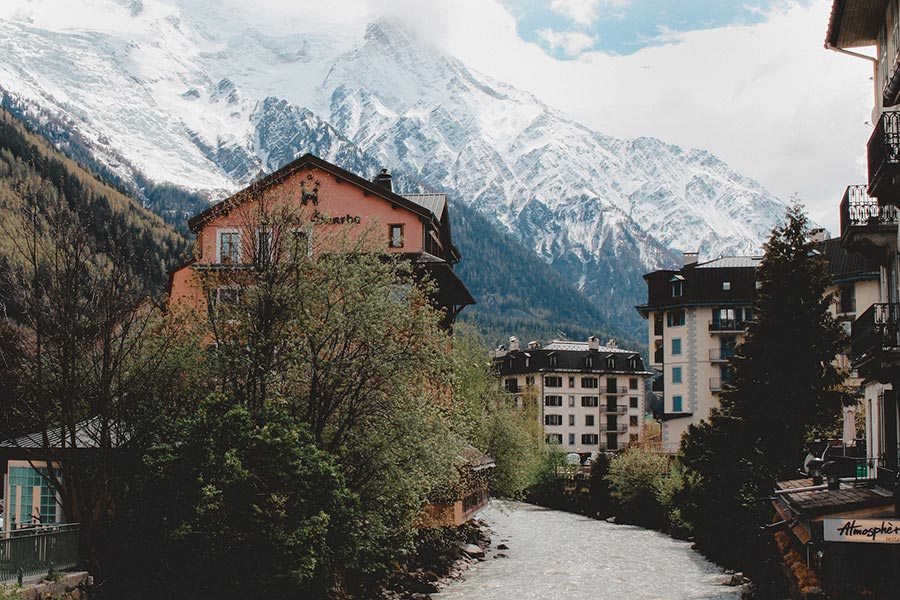 Source: Patrick Boucher/Unsplash
You cannot help but feel like you've entered Santa's shop at the North Pole once you get to Chamonix. The inaugural Snow Olympics were held in this stunning winter paradise in 1924, not far from the borders of Switzerland and Italy. The town of Chamonix is located at the foot of Mont Blanc, the highest peak in the Alps. Although skiing is the main attraction in this area, cable cars are available year-round to transport guests to other peaks like Aiguille du Midi where they may take in the Mont Blanc range. Adventurers will want to take the elevator to the top and view "Step into the Void." Visitors can enter a glass-sided cage at this new landmark to get a bird's-eye perspective of the 1,000-meter plunge below them.
Make your next journey to France effortless by choosing us – ParkingNearAirports.io!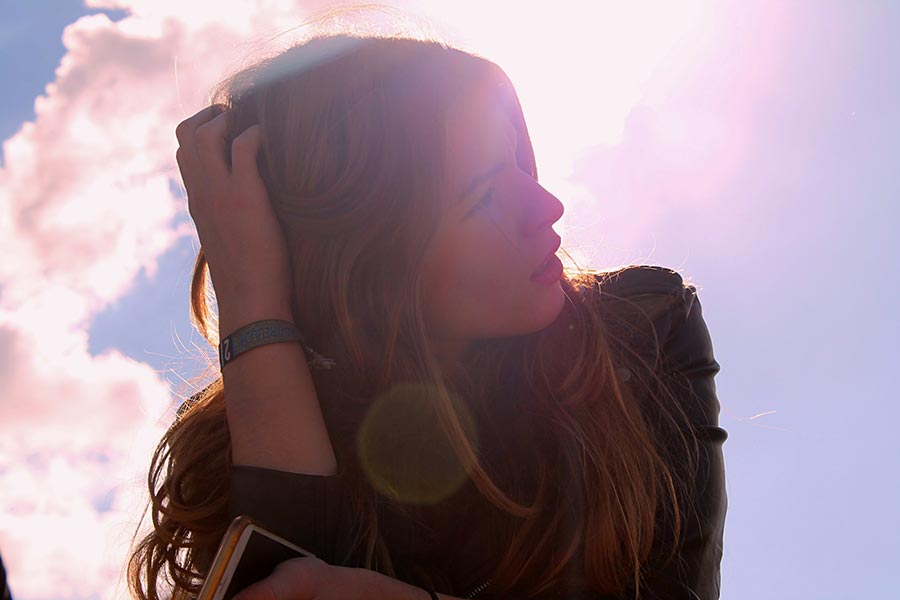 Source: Léa Dubedout/Unsplash
In addition to our small travel guide, we would also like to provide you with one helpful tip – this information will be handy for those who prefer to travel by air.
If you get to the airport by car, you always need to find a good parking space for your vehicle to leave for the period of a trip. In most cases, airports have special on-site parking for that purpose. However, such a parking lot is pretty costly most of the time, and people aren't ready to spend a lot of money at the beginning of a trip. So is there any solution?
The best way to solve this problem is to choose off-site parking. Why, you may ask? We will explain.
There are many reasons which can prove the benefit of this parking type. Here are some of them:
Affordable Rates. Depending on the duration of your trip, you can choose between short-term and long-term airport parking. Anyway, an off-site airport is much cheaper, so you can save your money and spend the most considerable amount on things you really want to see or try while traveling.
Fast Service. In contrast with on-site airport parking, which can take quite a long time, off-site parking offers you the convenience of driving directly to the entrance and having a staff member pull your luggage out of your vehicle and load it into the shuttle. Then they will park your car for you. After your baggage is loaded, you can take your seat in the shuttle, which will bring you and your bags to the airport. It is a hassle-free option that is usually faster.
Convenience. When people travel, they may be stressed about making it to the airport on time. If you use off-site parking, you will definitely make your travel experience more convenient, as you use the service of a private company. Even though you may be able to park on-site at the airport in a short-term or long-term airport parking lot, consider using an off-site parking lot service.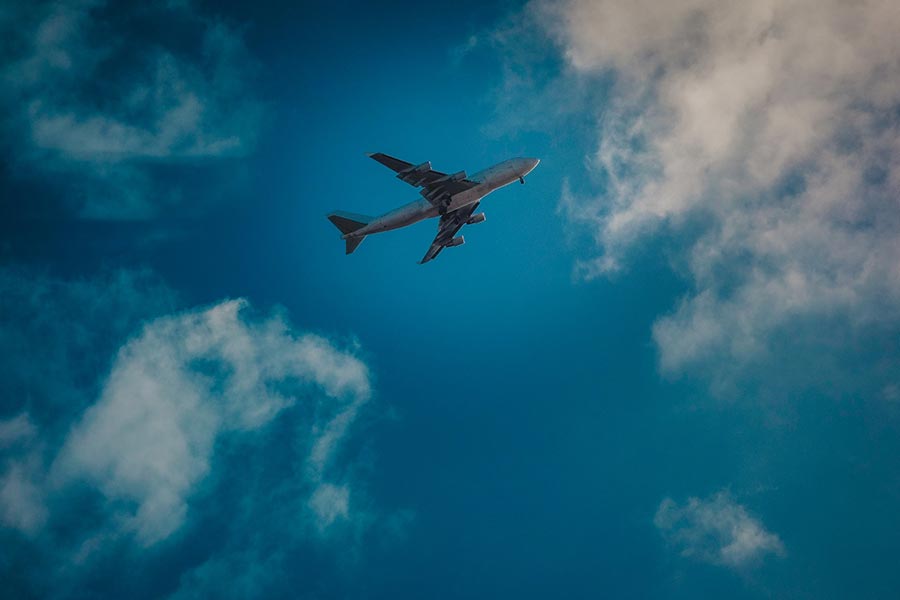 Source: Basil Lade/Unsplash




We are glad to say that our booking platform, ParkingNearAirports.io, offers travelers online reservations for parking just outside airports that are convenient and affordable. Our experienced team is dedicated to providing travelers parking options at over 100 airports in the US and Canada. The app allows customers to search and compare parking rates at up to 70 percent savings compared to the cost of on-site parking at all major airports.




With our platform, it only takes a few clicks in the app to reserve a parking spot. Guests receive a booking confirmation and a guaranteed parking space upon arrival at the off-airport parking. In addition, the app helps customers locate the most convenient lots to the airport. Cancellations are easy if plans change with hassle-free, refundable cancellations.




Besides this, we also offer services for top cruise ports in Florida, Louisiana, Maryland, New Jersey, and Texas.




Now let's take a good example. Imagine that you're planning a trip to Carcassonne, France. So if you're flying from Detroit, Michigan, USA, you can use cheap parking near DTW with shuttle. If you're coming from Houston, Texas, you can choose affordable IAH valet parking. It just depends on the place you're flying from.


You can always find everything you need on our official website: the best deals for parking near US and Canadian airports, airport parking cost, and much more.