When Spirit Airlines launches service this summer out of San Jose, California, it will provide flights to three locations, including Dallas Fort Worth International Airport.
Beginning on June 7th, Spirit Airlines will start operating a daily non-stop service from San José Mineta International Airport to Dallas/Fort Worth. Additionally, the airline will launch a twice-daily service to Las Vegas and one daily route to San Diego.
The first one-way rate for the flights leaving from DFW will be $89 – without fees and other costs.
Spirit, headquartered in Miramar, Florida, is DFW's third-largest operator behind American Airlines and United Airlines. Based on the flight tracker Cirium data, the airline flew 8,849 flights from DFW last year, going to 19 different places. Besides, Spirit expects to operate a maximum of 32 flights daily throughout the summer travel season this year.
With the inclusion of San Jose and San Juan, Puerto Rico, which Spirit also reported earlier this week it will start servicing from DFW this spring, those numbers will rise even further.
The goal of Spirit's expansion at DFW is to increase the number of flights it provides from the airport by 20% this spring. Beginning in May, Spirit will offer three additional non-stop routes from DFW to Newark, New Jersey; San Diego; and Charlotte, North Carolina, another key hub for American, which is based in Fort Worth. Additionally, the airline operates a crew base in DFW for its pilots and flight attendants.
Along with Burbank, Los Angeles, Oakland, Orange County, Sacramento, and San Diego, San Jose will be the sixth airport in California that Spirit serves.
John Kirby, Spirit Airlines' vice president of network planning, expressed his excitement in a statement:
"We're delighted to provide additional options and improve competition with the launch of our ultra-low rates and Spirit's distinctive service in the heart of Silicon Valley. We now provide cheaper nonstop flights to well-liked locations, making it simpler than ever to go on vacation and stay in touch with loved ones."
American is the only other airline that flies from DFW to San Jose at the moment. In times of high demand, American offers up to four flights per day to San Jose.
Southwest Airlines runs two flights a day to San Jose from Dallas Love Field Airport.
Southwest Airlines is Spirit's main Californian rival. The busiest airline in the country, Southwest, located in Dallas, operates more flights from California than any other state, including Texas. In eight of the ten busiest airports in California Southwest is the most popular airline.
In total, Southwest provides service to 13 Californian cities, including 10 from Love Field.
Travel around the United States conveniently together with ParkingNearAirports.io!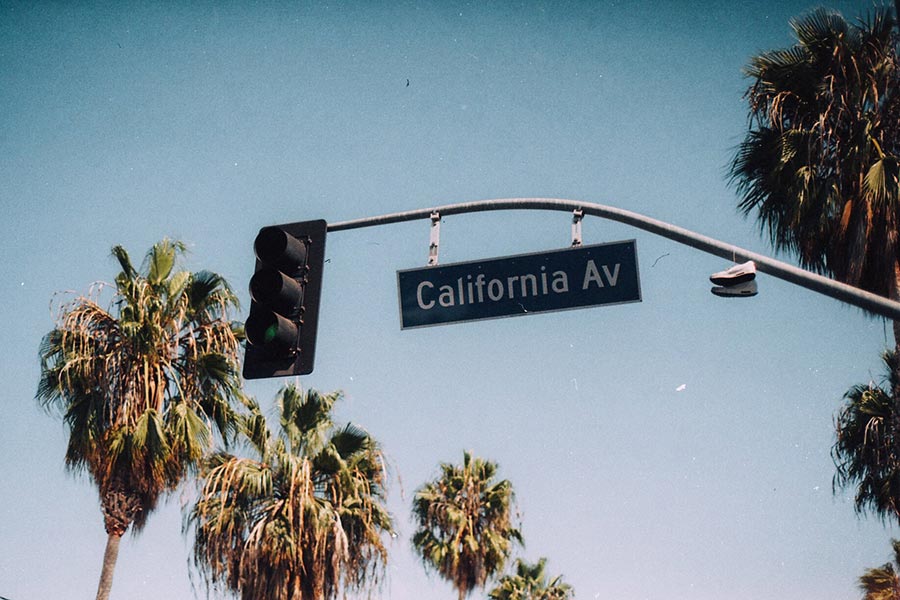 Source: Vital Sinkevich/Unsplash
You might be surprised about this fact because most people are confident that on-site parking is the best choice when you're traveling by air. But, actually, it's not true, and we'll explain why.
People who prefer to get to the airport by car think that it's the most convenient option since on-site parking is the nearest place to the airport where it's possible to park a vehicle safely for the period of a trip. However, they make a huge mistake, as there is a big chance to face many following difficulties:
You will need to find a spot in a crowded lot,
You will need to carry the luggage all the way through the parking lot,
You must pay expensive fees without great service, and much more.
Sounds not so good, right? But there is one great solution in this situation – an off-site parking option!
The off-site parking service has many advantages, which will definitely convince you to change your choice during the next trip:
First of all, it's much cheaper. On-site parking can become too costly for you, as the price for such a parking type might equal half the value of the whole trip. The cost of the off-site parking, in turn, will be not so high, offering alongside free shuttles going back and forth between the parking lot and the airport.
Secondly, it's much faster. By choosing an on-site parking option, you'll be needed to find a free spot in a crowded lot, which takes a lot of time. However, by selecting an off-site parking option, you'll be able to drive directly to the entrance, where staff members will help you to pull your luggage out of your vehicle and load it into the shuttle, as well as park your car securely for you. Finally, a free shuttle will bring you and your bags to the airport.
Thirdly, it's much more convenient. No more worries about being late to the airport and your flight – the off-site parking is a hassle-free option that is usually faster. Since you use the services of a private company, people want to be sure you're satisfied with the quality and comfort of the services provided, so you don't need to wrack your brain about the quick path to the airport anymore.
As for the companies that provide the best off-site parking services, we've prepared an ideal option for you. Our booking platform, ParkingNearAirports.io, built excellent relationships with many parking lot operators to leave customers satisfied and their cars – safe. Furthermore, it doesn't matter what the airport you're flying from is – on our easy-to-navigate website, https://parkingnearairports.io/, you'll find the best deals for all the major airports and cruise ports in the United States and Canada.




To understand it better, we can give you an example. Let's imagine that you live in Dallas, Texas and plan to visit Newark, New Jersey. Then, you can use the services of cheap DFW valet parking. If you're flying from Newark, the situation is the same – choose affordable parking near EWR Airport. So, as you can understand, everything works simply.


By the way, on our website, you can find all the required information about the advantages of off-site parking, airport parking deals, and others. So travel profitably and enjoy your following trip together with us!