Michigan's west shore is home to some of the most breathtaking parks, scenic roads, and adventurous activities in the United States. After reading about these 3 entertaining western Michigan pastimes, if a journey to Lake Michigan isn't already on your bucket list, it definitely will be. Let's have a look at each one a bit closer!
What can visitors enjoy doing while being on Lake Michigan?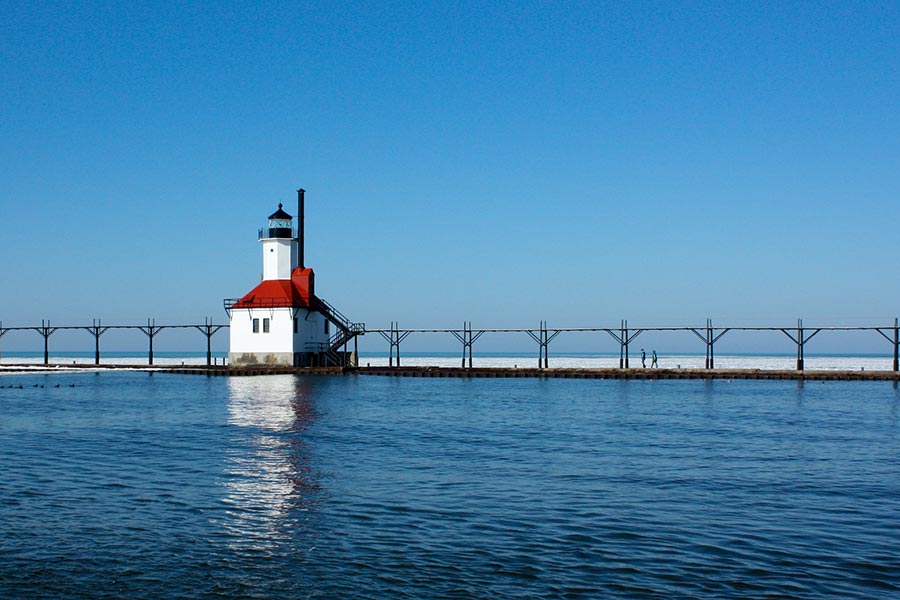 Source: R K/Unsplash
1. Take a walk to the lighthouse along Michigan's Western Coast
As the state with the most lighthouses, it makes sense that there would be a few along the shoreline of Lake Michigan. A lighthouse trip along the state's western coast is as picturesque as it gets, with landmarks like the 19th-century Pointe Betsie Lighthouse and the rustic and lonely St. Helena Island Lighthouse in the north.
2. Go fossil hunting
The shores of Lake Michigan are unquestionably beautiful at first glance. Yet, if you look closer, you'll see that they also serve as a rich source of fossilized coral. Since Michigan was believed to be near the equator, the Petoskey Stone – also known as the state stone – existed long before dinosaurs ruled the Earth. These ancient rocks can be found in almost any rocky location and are distinguished by a pattern of closely spaced, six-sided corallites. Visit Petoskey State Beach, Magnus City Park Beach, or Zoll Street Beach to increase your chances of spotting one.
3. Spend a few days in Green Bay, Wisconsin
This tiny city on the west side of Lake Michigan is a must-visit for any sports lover because it's the home of the Green Bay Packers. There is more to Green Bay than football, however, the Green Bay Packers Hall of Fame and the iconic Lambeau Field are logical attractions. There are additional methods to see the town, such as Fox River tours, winery & brewery tours, and historic Trolley rides.
Explore the United States at ease together with our smart booking platform – ParkingNearAirports.io!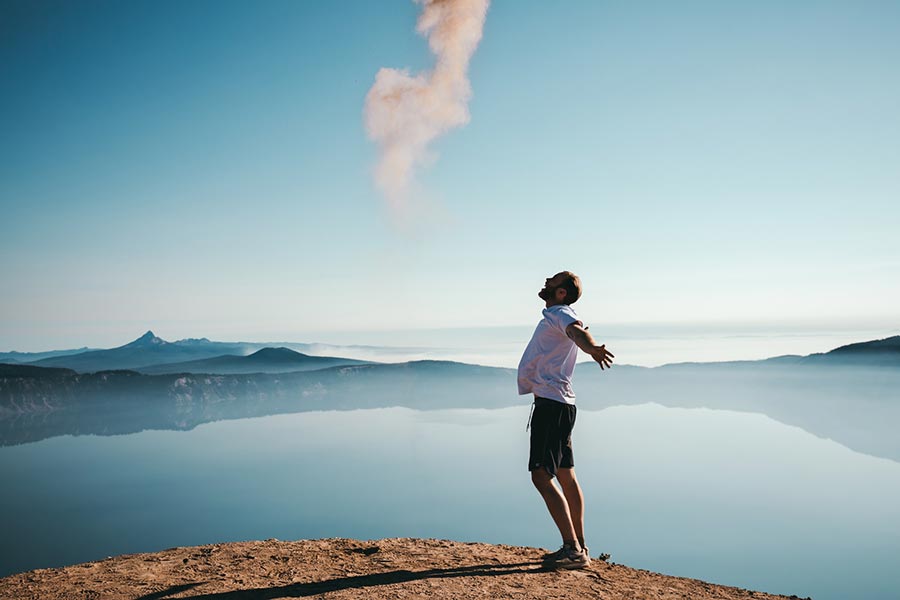 Source: KAL VISUALS/Unsplash
In addition to our travel tips for those traveling to Lake Michigan, we would actually like to give you one more common piece of advice. Such information will be handy for those who prefer traveling by air and getting to the airport by their own car.
There is no question that a safe parking space must be arranged for your vehicle during a trip. However, in most cases, people aren't ready to spend a lot of money on this. It is a common problem among travelers, as they know that on-site parking (it may seem that it is the best option for this case) is pretty costly. So what can we do then?
We are glad to inform you that our booking platform, ParkingNearAirports.io, offers travelers online reservations for parking just outside airports that are convenient and affordable. Our experienced team is dedicated to providing travelers parking options at over 100 airports in the US and Canada. In addition, the app allows customers to search and compare parking rates at up to 70 percent savings compared to the cost of on-site parking at all major airports.
Being nearby doesn't always mean convenience when it comes to airport parking. Being in terminal parking is not convenient at all. Travelers have to find a spot in a crowded lot, carry their luggage throughout the parking lot, and pay high fees without great service. The off-airport parking provides excellent service with their award-winning customer service representatives available 24/7. In addition, the app looks for lots that offer baggage assistance and 24-hour security for peace of mind.
With our platform, it only takes a few clicks in the app to reserve a parking spot. Guests receive a booking confirmation and a guaranteed parking space upon arrival at the off-airport parking. In addition, the app helps customers locate the most convenient lots to the airport. Cancellations are easy if plans change with hassle-free, refundable cancellations.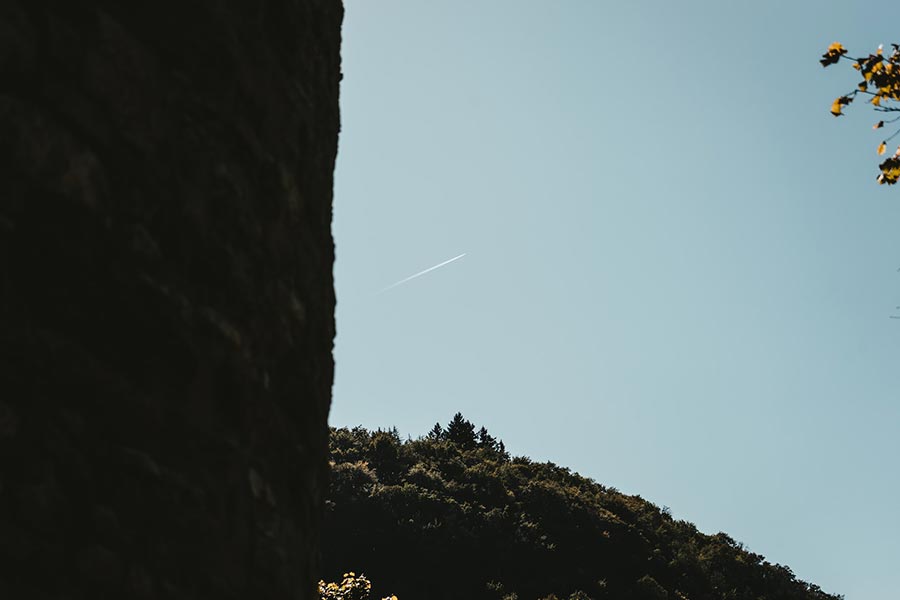 Source: Julian Hochgesang/Unsplash




Off-airport parking lots often provide free shuttle going back and forth between the parking lot and the airport, removing any worry of traveling to and from the airport or getting stuck in traffic on the way to the airport during peak hours. Arrive on time for flights and receive significant savings with airport parking.




Besides this, we also offer services for top cruise ports in Florida, Louisiana, Maryland, New Jersey, and Texas.




Let's take a good example. Imagine that you live in Milwaukee, Wisconsin. If you're planning a trip to Detroit, Michigan, you can choose cheap airport parking Milwaukee. If you're coming from any other state or city, the situation is the same. So it depends just on where you are flying from.




Also, please don't forget about the airport coupons. Such a coupon can easily help you save money at the beginning of your trip, making the price for parking almost two times less. So if we talk about the Milwaukee Mitchell International Airport, you can use a special Mitchell Airport parking promo code.


You can find the best deals, MKE Airport parking cost, and other information connected with parking near US and Canadian airports on our official website.