When it comes to travel, there are often high expectations for the destination you choose. You may have seen pictures, heard stories, or read reviews that made you excited to visit. However, sometimes the reality of a destination doesn't quite live up to the hype. On the other hand, there are also destinations that exceed your expectations and leave you pleasantly surprised.
Today, we're going to tell you about the destinations that don't meet all the expectations at all and about others that will definitely delight you. Besides, in this small travel guide, you'll learn about off-site parking and how it can boost your overall travel experience significantly. So let's not waste time anymore and get to it!
What are actually those destinations?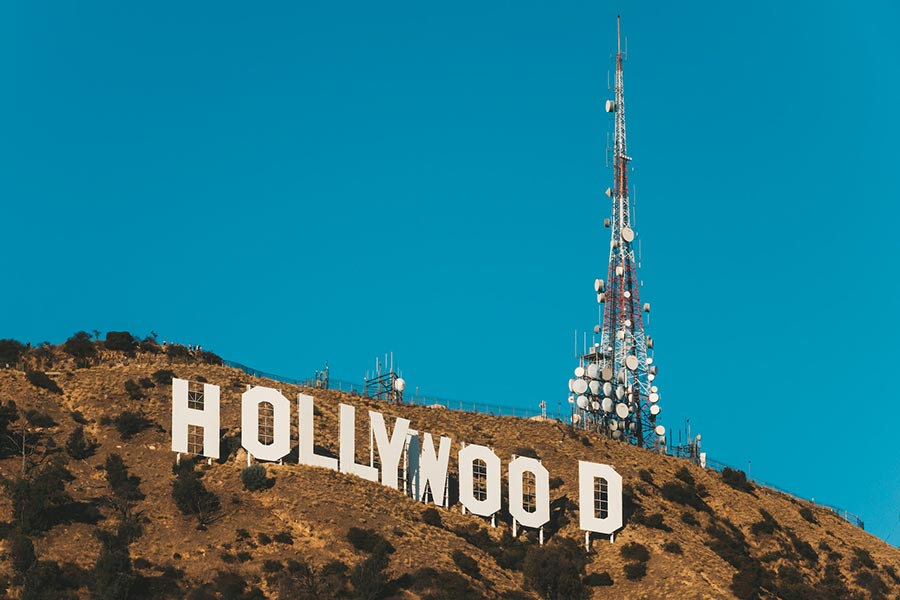 Source: Andi Wieser/Unsplash
One destination that often disappoints travelers is Venice, Italy. While the city is undeniably beautiful with its winding canals and historic architecture, it can also be overcrowded and overwhelming. The streets are narrow and packed with tourists, making it difficult to navigate and enjoy the scenery. Additionally, the city is known for its high prices and tourist traps, which can leave travelers feeling like they've been taken advantage of.

Another destination that often disappoints is Hollywood, California. While it's famous for its glitz and glamor, the reality is that Hollywood is a busy and dirty city. The streets are crowded and noisy, and the attractions are often overpriced and underwhelming. The Hollywood Walk of Fame, for example, is a popular attraction but can be disappointing as it's simply a sidewalk with stars on it.
On the other hand, there are destinations that exceed expectations and leave travelers feeling pleasantly surprised. One such destination is the city of Tokyo, Japan. While it may seem overwhelming at first with its size and bustling energy, Tokyo offers a unique blend of traditional and modern culture. From the historic temples and gardens to the futuristic technology and entertainment, there's something for everyone in Tokyo. Additionally, the food in Tokyo is world-renowned and truly delicious, with a wide variety of options for all tastes and budgets.
Another destination that exceeds expectations is the island of Bali, Indonesia. Known for its stunning beaches and laid-back atmosphere, Bali offers a truly relaxing and rejuvenating experience. The locals are friendly and welcoming, and the natural beauty of the island is breathtaking. Additionally, Bali offers a rich cultural experience with its temples, traditional dances, and handicrafts.
While there are destinations that may not meet your expectations, there are also those that will exceed them. It's important to do your research and have realistic expectations when planning a trip, but sometimes the best experiences come from being pleasantly surprised by a destination you never expected to love.
Make your next trip much more convenient together with us – ParkingNearAirports.io!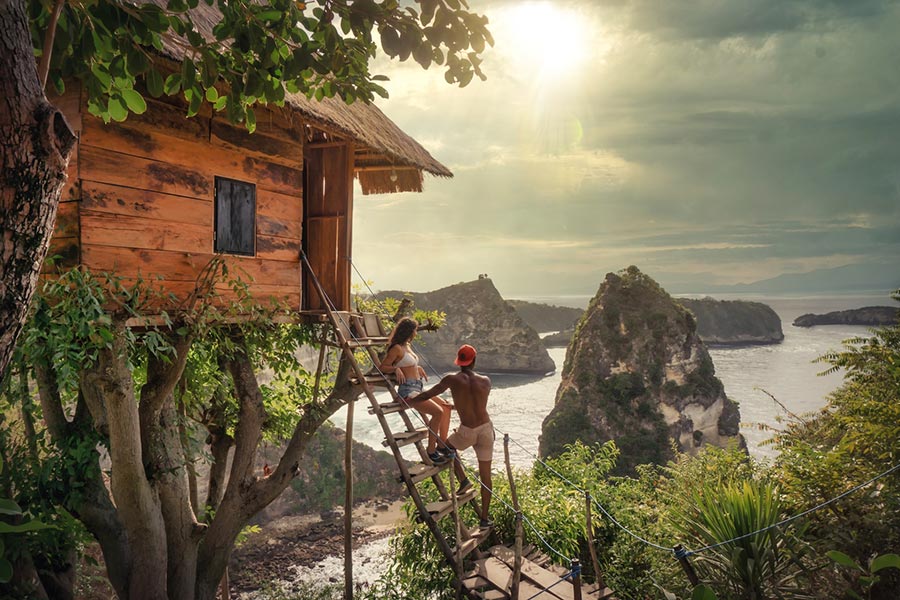 Source: Darren Lawrence/Unsplash
In addition to our small travel guide, we would also like to provide you with one helpful tip – this information will be handy for those who prefer to travel by air.
If you get to the airport by car, you always need to find a good parking space for your vehicle to leave for the period of a trip. In most cases, airports have special on-site parking for that purpose. However, such a parking lot is pretty costly most of the time, and people aren't ready to spend a lot of money at the beginning of a trip. So is there any solution?
The best way to solve this problem is to choose off-site parking. Why, you may ask? We will explain.
There are many reasons which can prove the benefit of this parking type. Here are some of them:
Affordable Rates. Depending on the duration of your trip, you can choose between short-term and long-term airport parking. Anyway, an off-site airport is much cheaper, so you can save your money and spend the most considerable amount on things you really want to see or try while traveling.
Fast Service. In contrast with on-site airport parking, which can take quite a long time, off-site parking offers you the convenience of driving directly to the entrance and having a staff member pull your luggage out of your vehicle and load it into the shuttle. Then they will park your car for you. After your baggage is loaded, you can take your seat in the shuttle, which will bring you and your bags to the airport. It is a hassle-free option that is usually faster.
Convenience. When people travel, they may be stressed about making it to the airport on time. If you use off-site parking, you will definitely make your travel experience more convenient, as you use the service of a private company. Even though you may be able to park on-site at the airport in a short-term or long-term airport parking lot, consider using an off-site parking lot service.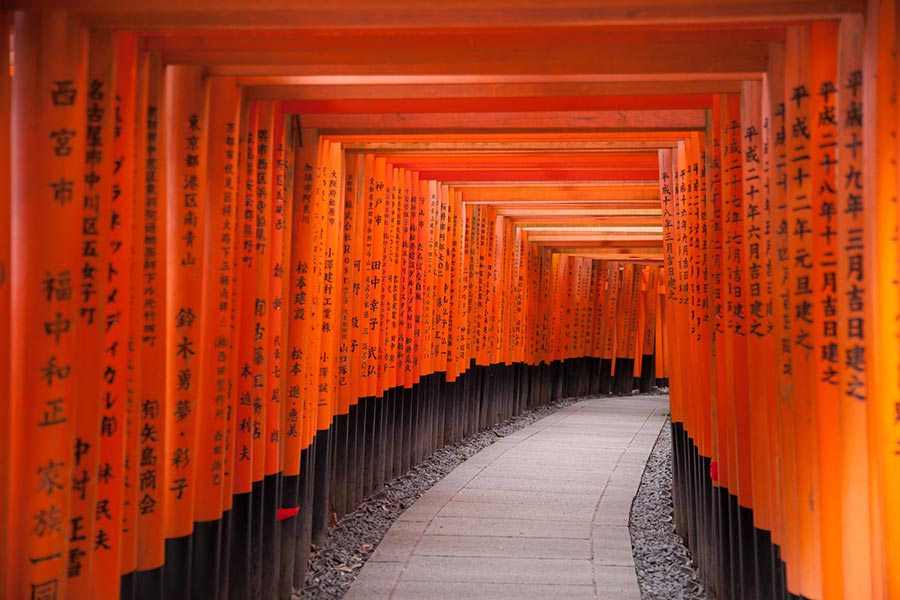 Source: Aphriell Art/Unsplash
We are glad to say that our booking platform, ParkingNearAirports.io, offers travelers online reservations for parking just outside airports that are convenient and affordable. Our experienced team is dedicated to providing travelers parking options at over 100 airports in the US and Canada. The app allows customers to search and compare parking rates at up to 70 percent savings compared to the cost of on-site parking at all major airports.
With our platform, it only takes a few clicks in the app to reserve a parking spot. Guests receive a booking confirmation and a guaranteed parking space upon arrival at the off-airport parking. In addition, the app helps customers locate the most convenient lots to the airport. Cancellations are easy if plans change with hassle-free, refundable cancellations.
Besides this, we also offer services for top cruise ports in Florida, Louisiana, Maryland, New Jersey, and Texas.
Now let's take a good example. Imagine that you're planning a trip to Hollywood, California, USA. This state is located on the country's West Coast. So if you're flying from Calgary, Alberta, Canada, you can use cheap parking near YYC Airport. If you're coming from Atlanta, Georgia, you can choose affordable off-airport parking Atlanta. It just depends on the place you're flying from.
You can always find everything you need on our official website: the best deals for parking near US and Canadian airports, airport parking rates, and much more.