Cruising is a popular vacation option for many people, offering the opportunity to explore multiple destinations while enjoying all the amenities and activities of a luxurious ship. If you're a cruise lover or considering taking your first cruise, here are the 3 best tips to make the most of your experience. Let's get to the point!
What should every cruise lover bear in mind before going on a cruise?
1. Plan ahead
One of the best ways to ensure a smooth and enjoyable cruise experience is to plan ahead. Research the ship and itinerary ahead of time to get an idea of what to expect and what activities and excursions are available. Additionally, make sure to pack appropriately for the trip, taking into account the climate and any dress codes for onboard events.
Another important aspect of planning ahead is booking your excursions and onboard activities in advance. Popular excursions and shows can fill up quickly, so booking ahead will ensure that you can experience everything you want to during your cruise.
2. Take advantage of onboard activities
Cruise ships are known for their many amenities and activities, from swimming pools and spas to casinos and live entertainment. Make sure to take advantage of these offerings during your cruise, as they can add to the overall experience and create lasting memories.
Many ships also offer classes and workshops, such as cooking or dance classes, that provide a fun and educational way to pass the time onboard. Additionally, take advantage of the ship's fitness center or sign up for a yoga or Pilates class to stay active during your vacation.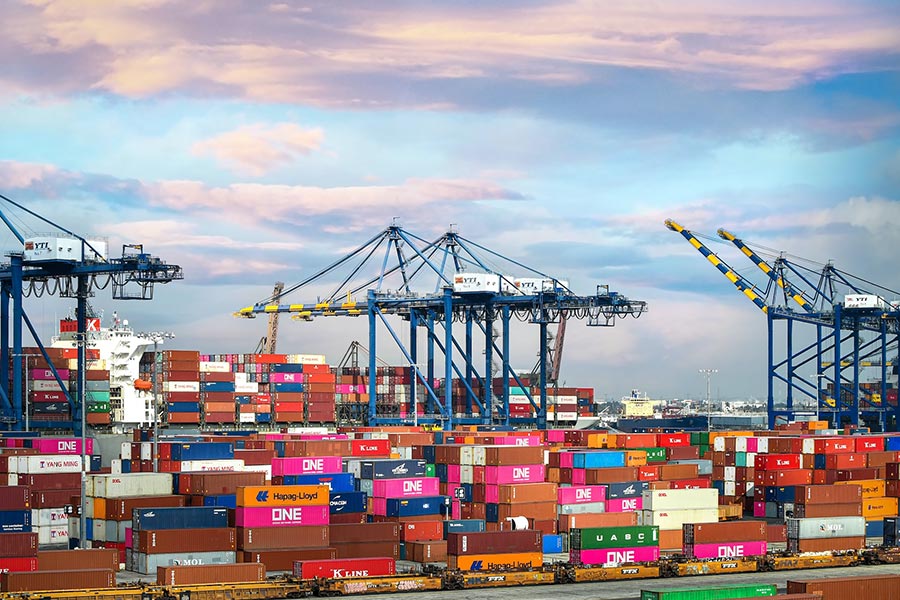 Source: Barrett Ward/Unsplash
3. Explore your ports of call
While the onboard activities and amenities are certainly a highlight of any cruise, don't forget to explore the ports of call along your itinerary. Research the local attractions and cultural experiences ahead of time, and consider booking a guided tour or excursion to make the most of your time in each destination.
When exploring the ports of call, it's also important to be mindful of local customs and etiquette, such as appropriate dress and behavior in religious or sacred sites. Additionally, be aware of any safety concerns or potential scams in the area and take precautions to protect yourself and your belongings.
Overall, following these three best tips for cruise lovers will help ensure a smooth and enjoyable vacation experience. By planning ahead, taking advantage of onboard activities, and exploring the ports of call, you can make the most of your time on the ship and create lasting memories of your cruise vacation.
Travel by cruise in complete comfort together with our smart booking platform – ParkingNearAirports.io!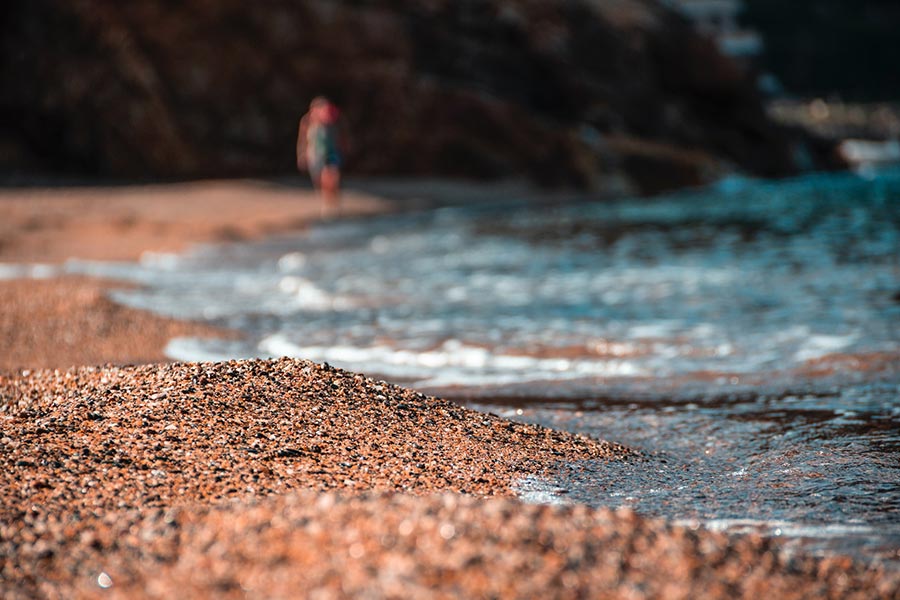 Source: Federico Burgalassi/Unsplash
It's pretty clear that everyone wants to save as much money as possible and get excellent services at the same time, especially while traveling. Prefer to get to the cruise port by your own car? If so, please draw special attention to this part of the article.
We suppose you have used to choose on-site parking if you prefer to get to the cruise port by your own vehicle. Most people think that it's much more convenient and faster, as it's the nearest area to the place a ship leaves from. However, they probably forget that this type of parking is too costly. Besides, you will have to face the following unpleasant moments:
You will need to find a spot in a crowded lot,
You will need to carry the luggage all the way down the parking lot,
You must pay expensive fees with no service.
Sounds terrible, right? Is there any solution in such a situation, you may ask? We're happy to say – of course, there is one! If you choose to use the services provided by off-site parking, you won't definitely regret it. So let's take a closer look at this parking type.
What is actually off-site parking?
Source: Marjan Blan/Unsplash
Obviously, no one wants to face all of such difficulties we described above, and you can easily avoid them if you choose an off-site parking option. So let's take a look at how it works.
When you come to the entrance, the staff member pulls your baggage out of your car and loads it to the shuttle, which will take your bags and you later to the cruise port you're leaving from. Then they will find a parking spot and park your car there for you.
Please don't worry about the few miles, which usually separate the parking lot and the cruise port. Off-site parking usually provides free shuttles to and from the cruise port for its customers. Thanks to this, you have no worries about getting stuck in traffic on the way to the cruise port during the peak times. So all you need to do is choose the best time for you and inform the parking lot staff.
In addition, this type of parking is much cheaper, and this is good news, as nobody wants to waste money. Therefore, off-site parking is the perfect option to receive excellent service and save money at the same time.
You can find the best deals right here!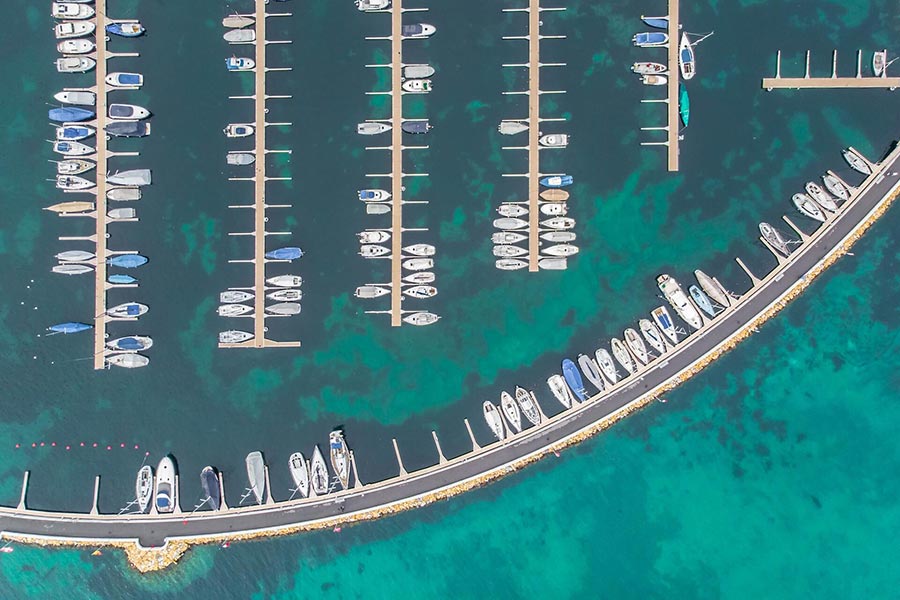 Source: Victor/Unsplash
If you're looking for the best deals for cruise ports, you're in the right place.
We are glad to inform you that our booking platform, ParkingNearAirports.io, provides the services for top cruise ports in Florida, Louisiana, Maryland, New Jersey, and Texas. Besides, we offer the best prices on airport car parking and bundles hotel and parking packages.
Our partners are the most reliable parking providers outside the top cruise ports in the United States. We offer their services for passengers who are looking for safe and secure parking for their vehicles.
In addition, we can arrange valet parking, self-parking, or a vehicle to pick you up from the hotel to the terminal and vice versa. Just let us know the dates, choose your preferred services, and we'll get it done for you.
It only takes a few minutes to make a reservation. Get the most affordable rates and experience hassle-free off-site parking.
To understand it better, we would like to give you an example. If your trip starts in Fort Lauderdale Cruise Port, you can use the services of cheap off-site cruise parking Port Everglades. If you're leaving from Miami, Florida, you can choose affordable parking near Port of Miami. So it just depends on the place you're leaving from.
Also, ParkingNearAirports.io offers its customers special airport parking coupons. With the help of these coupons, you can make the price for parking even two times less. So don't forget to use them to save as much money as possible.
You can find all the necessary and helpful information connected with the off-site airport parking on our official website. Enjoy traveling!