When it comes to travel, the airport is often the starting point for many adventures. While the excitement of embarking on a new journey can be exhilarating, it's essential to avoid costly mistakes that can put a dent in your budget. From overspending on checked bags to missing out on free amenities, being mindful of these airport blunders can save you valuable money. In this travel guide, we will explore the common mistakes travelers make at the airport and provide you with valuable insights to help you make smarter financial choices. Let's get to the point!
What should you keep in mind while being at the airport?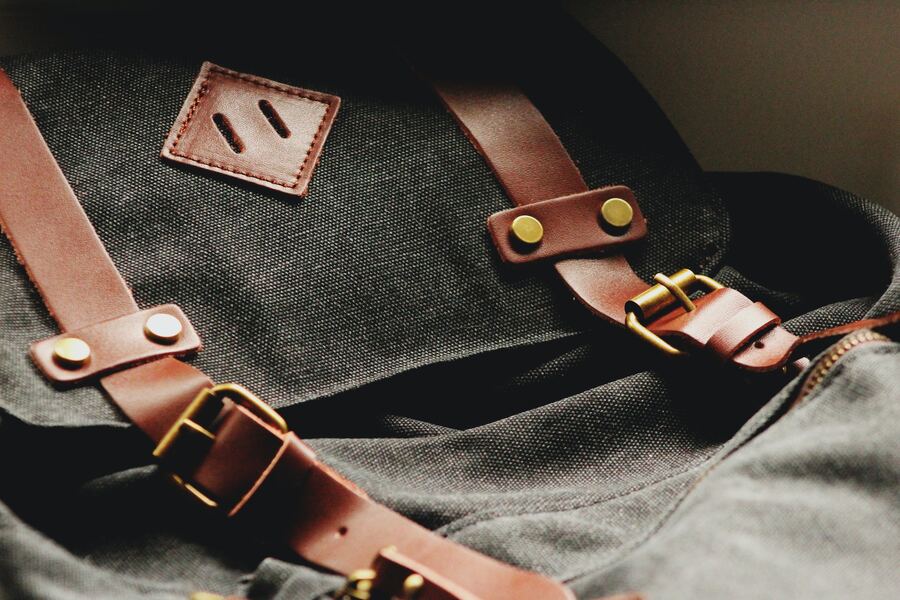 Source: Brandi Redd/Unsplash
1. Not budgeting for unexpected costs
Preparing a travel budget is crucial, but it's equally important to anticipate unexpected expenses at the airport. From parking fees to unexpected baggage fees or meal costs, these surprise expenses can quickly add up. By allocating a portion of your budget for unforeseen costs, you can minimize the financial stress that may arise during your time at the airport.
2. Overspending on checked bags
Checked bag fees can eat into your travel budget before you even reach your destination. Avoid overpacking and exceeding weight limits to save on baggage fees. Consider packing light or opting for a carry-on-only approach, especially for shorter trips. By strategizing your packing and choosing travel-friendly essentials, you can keep your expenses in check.
3. Missing out on free amenities
Many airports offer free amenities that can enhance your travel experience without costing you a dime. From complimentary Wi-Fi and charging stations to comfortable seating areas and entertainment options, take advantage of these offerings to save money on entertainment and connectivity while you wait for your flight.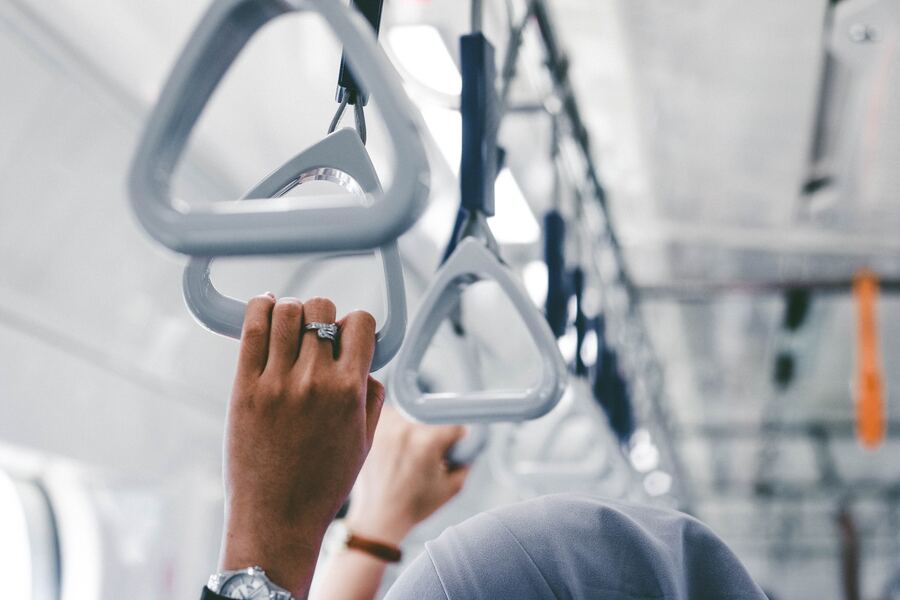 Source: Pradamas Gifarry/Unsplash
4. Overlooking free or cheap public transportation
Before reaching for your wallet to hire a taxi or ride-sharing service, research the public transportation options available at your destination. Many airports have affordable or even free shuttle services that can take you to nearby hotels, city centers, or popular attractions. Utilizing public transportation not only saves you money but also allows you to immerse yourself in the local culture.
5. Going shopping
Airport shopping can be tempting with its wide array of duty-free items and luxury goods. However, keep in mind that airport prices are often higher compared to retail stores outside the airport. Resist the urge to splurge on unnecessary purchases and save your shopping for your destination, where you may find better deals and a broader selection.
6. Booking a more expensive rental car
While having a rental car at your destination may be convenient, it's important to compare prices and consider alternatives. Airport car rental companies tend to have higher rates due to airport surcharges. Explore off-airport rental locations or consider alternative transportation options like ride-sharing services or public transportation to save money on transportation expenses.
Travel effortlessly together with us – ParkingNearAirports.io!
Source: Sasha Freemind/Unsplash
Traveling worldwide shouldn't be something tiring – conversely, that's the time you can enjoy both the amazing landscapes of our Earth and joint activities with your loved ones. Nevertheless, things don't always go as planned, and we're at risk to face some challenges even at such an enjoyable moment. One such problem is actually airport parking, specifically its price. Let's have a look at the situation a bit closer.
If you used to get to the airport you're flying from by your own car, you probably know what we're talking about – the question of parking cost arises every time. You'll be definitely shocked – even though most US airports provide travelers with on-site parking, which allows them to leave their vehicles for their entire journey there, such a parking type is unfairly overpriced. Choosing this parking option, your next trip just might cost you a fortune. And that's not even considering it's complicated to find a free parking spot for your car. Since nobody wants to waste money and travel inconveniently, there begs the following question: is there actually any solution?
And we're happy to say – yes, there is one!
What is off-site parking and why is it worth choosing this option exactly?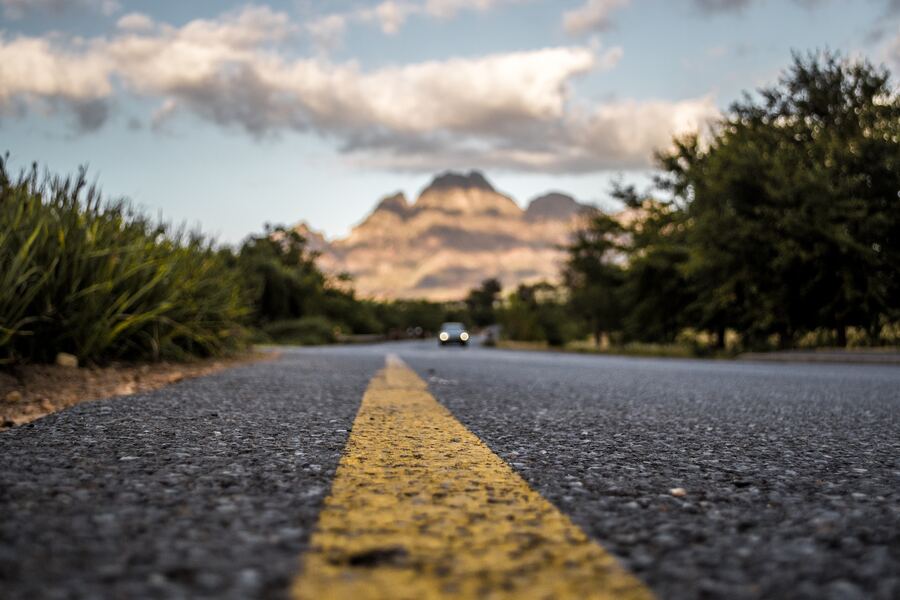 Source: Josh McGregor/Unsplash
Your best solution is already here – off-site parking lots that are just a few miles from the airport. Our smart booking platform with easy-to-use interface, ParkingNearAirports.io, helps our clients to select off-site airport parking lots with the most affordable rates, along with high-quality service. In addition, we offer the services for the major US cruise ports that are located in Florida, Louisiana, Maryland, New Jersey, and Texas as well.
Why choose an off-site parking option? The answer is pretty straightforward – it's cheap and convenient. Using our services, first of all, you'll avoid the following difficulties you might face while getting to the airport you're departing from:
Crowded parking lots,
Carrying the luggage all the way through the parking lot,
Expensive fees without great service, and much more.
Everything works simply as well: after you've driven to the entrance, you'll be met by a parking lot staff who will take your luggage from your vehicle and load it onto the shuttle, which will take you and your bags to the airport terminal. Then, your car will be securely parked at the parking lot itself.
By the way, free shuttles going back and forth between the parking lot and the airport terminals are available 24/7. All that's required of you is to make a call and inform staff about the time suitable for you.
Forget about all the nightmares by choosing ParkingNearAirports.io!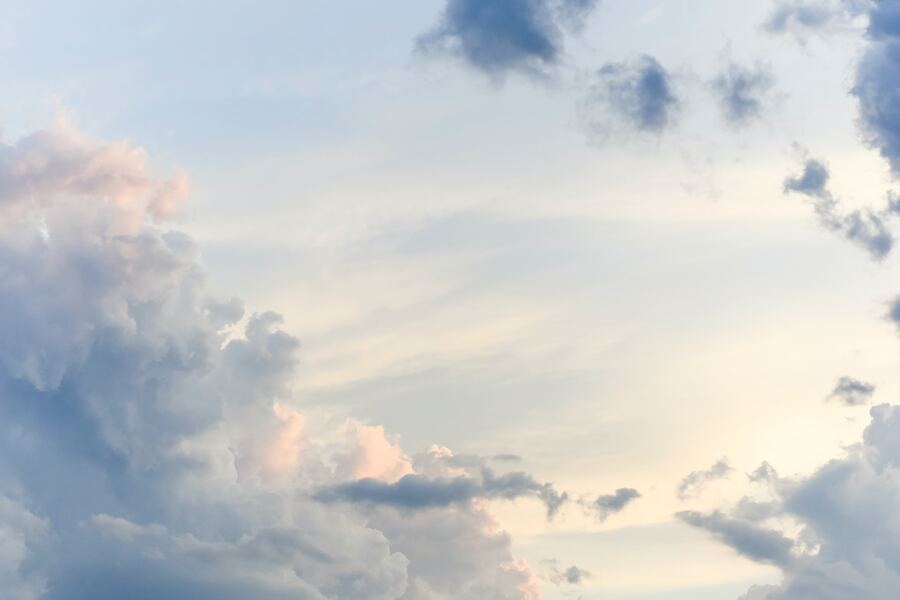 Source: Davies Designs Studio/Unsplash
For better understanding, we'd like to give you a good example.
Let's imagine that you live in Knoxville, Tennessee, USA. If you're going to visit Montreal, Quebec, Canada, use the services of cheap parking near TYS Airport. In the event that you're flying from Montreal, choose affordable parking Montreal Airport. As you can see, everything just depends on the place where your journey begins.
Our friendly platform also provides travelers with special airport parking coupons that can make the price almost two times less. And that's without taking into account that our services will cost you up to 70% less at all! So don't forget to monitor all the updates and use them while booking!
Making a reservation is easy with us – it's possible to complete the process through a few clicks on our website. Besides, if your plans change, you can cancel hassle-free and get a refund.
If you still have any questions, turn to our easy-to-navigate website – there, you'll find all the required info connected with the off-site parking. Airport parking, along with its pricing, provided by the majority of US airports, is a true nightmare, but if you know the place, your life can be much easier. Let yourself travel in full comfort right now – Park Smart & Choose Convenience together with us! And have a nice trip!