When planning your air travel, reliability is a crucial aspect that can greatly impact your overall experience. From timely departures and arrivals to dependable customer service, choosing a reliable airline is essential for a smooth and stress-free journey. In this article, we will explore the top 3 airlines in the United States that have earned a reputation for their exceptional reliability. Whether you're flying domestically or internationally, these airlines consistently deliver reliable service and strive to exceed passenger expectations. Let's have a closer look at each one together!
Top reliable airlines in the United States: Delta, Spirit, and SkyWest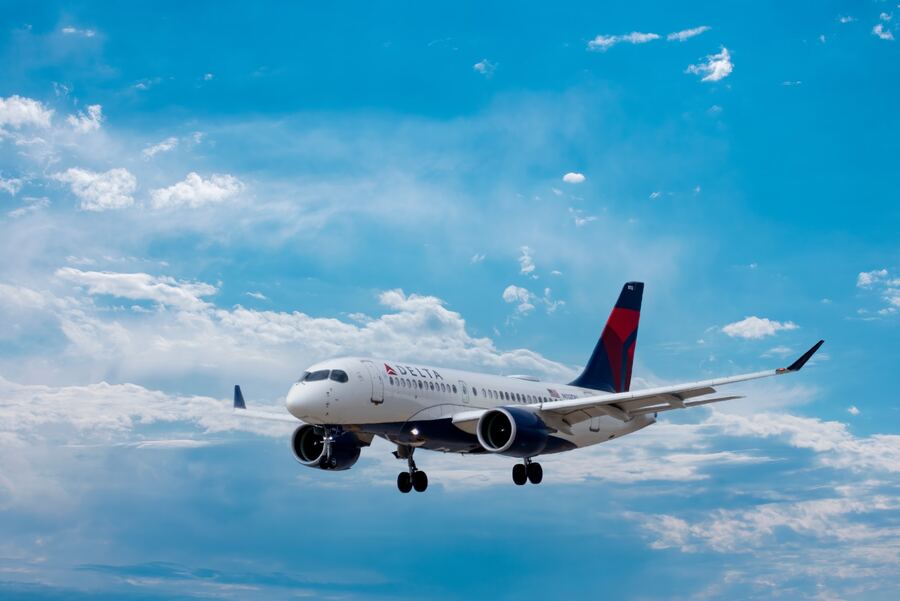 Source: Trac Vu/Unsplash
Delta Air Lines is considered one of the most trustworthy airlines in the United States. It has built a remarkable track record of on-time performance and minimum interruptions by placing a strong emphasis on operational excellence. Delta offers passengers effective operations, cozy cabins, and a devoted staff of experts committed to providing exceptional customer service. By putting dependability and customer satisfaction first, Delta Air Lines has maintained its position as a top option for travelers looking for a safe travel experience.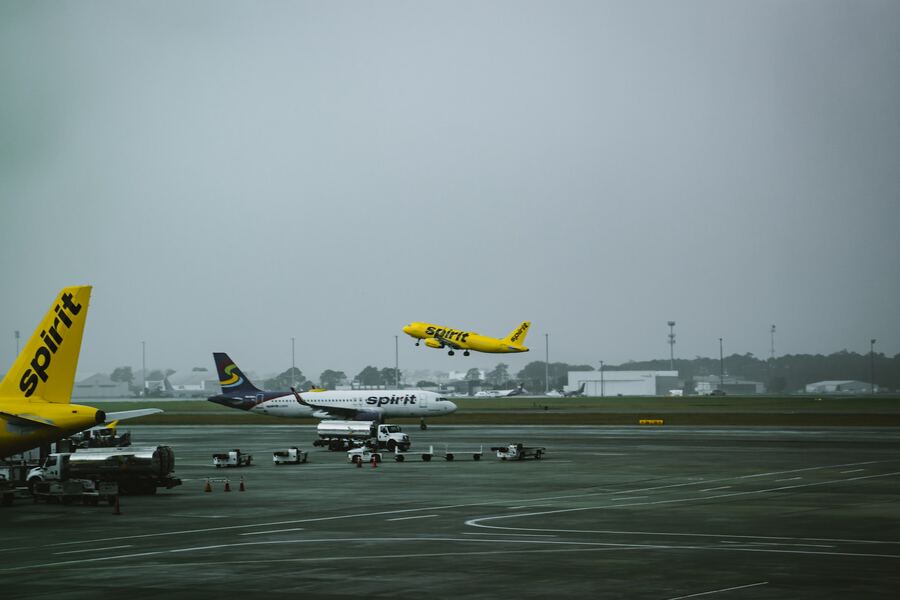 Source: Brice Cooper/Unsplash
Despite being known as an ultra-low-cost carrier, Spirit Airlines has made significant strides in improving its reliability and customer service. With ongoing investments in infrastructure and operational enhancements, Spirit has notably improved its on-time performance and overall reliability metrics. By focusing on efficiency and effective management of their fleet, Spirit Airlines ensures that passengers can expect dependable service at competitive prices. If you're seeking an affordable option without compromising reliability, Spirit Airlines may be the right choice for your travel needs.
Source: Tim Gouw/Unsplash
SkyWest Airlines, one of the biggest regional airlines in the United States, continually proves its dedication to dependability. SkyWest serves as a feeder airline, connecting travelers to smaller airports and regional locations while working with big carriers like Delta Air Lines and United Airlines. SkyWest maintains a significant focus on punctuality, safety, and client satisfaction despite operating on a regional basis. SkyWest Airlines guarantees that passengers may depend on their services for a hassle-free and effective travel experience thanks to their well-maintained fleet and knowledgeable crew members.
So what should you remember and consider?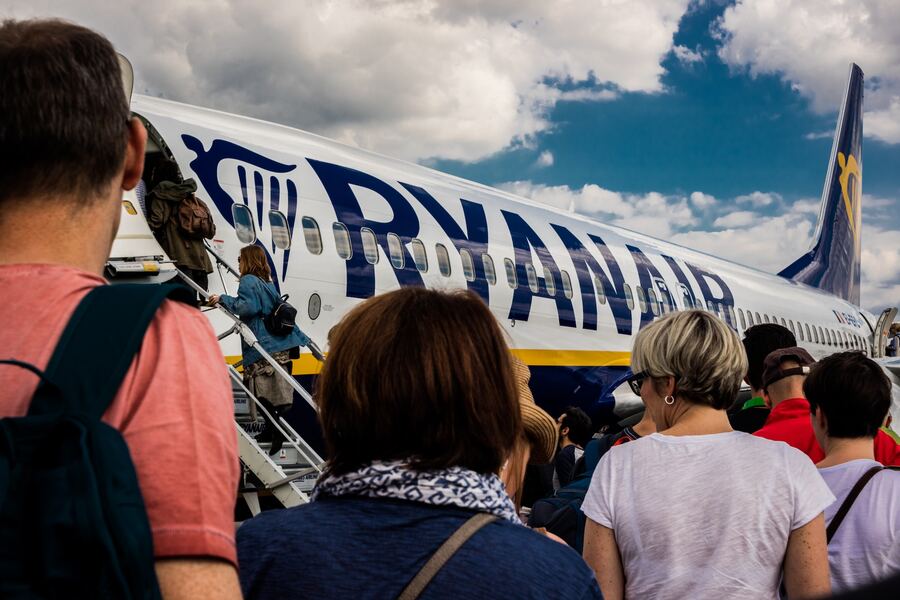 Source: Portuguese Gravity/Unsplash
Consider the outstanding services provided by SkyWest Airlines, Spirit Airlines, and Delta Air Lines when choosing a dependable airline for your travel requirements. These airlines have continually proven their dedication to trustworthiness, making sure that your trip is smooth, on time, and stress-free. These airlines have demonstrated their capacity to offer solid support and give customers a pleasurable travel experience, regardless of whether you prioritize great customer service, price effectiveness, or regional connection. Select one of these top-rated airlines, and you may travel with assurance knowing that dependability is a key priority for them.
Enjoy convenience at its best with us – ParkingNearAirports.io!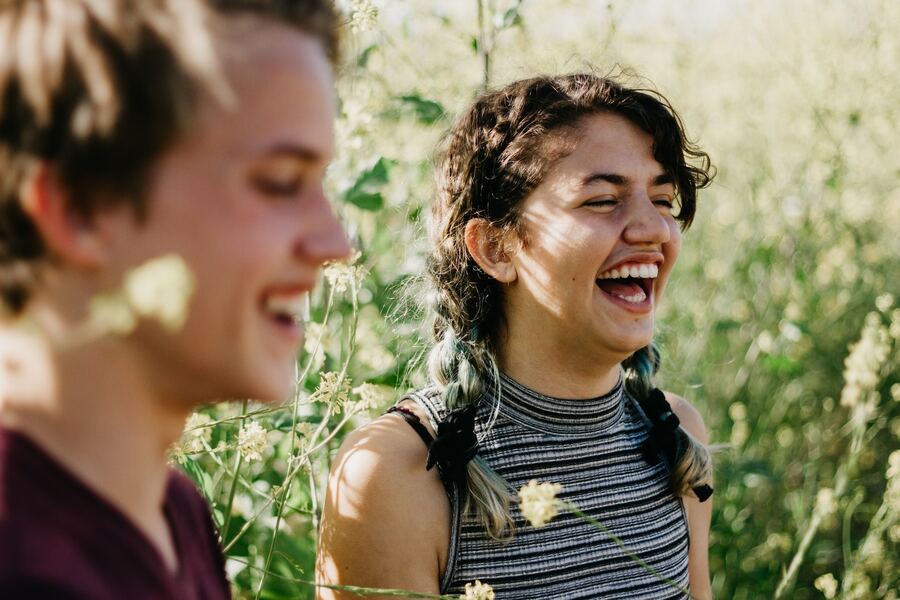 Source: Vince Fleming/Unsplash
It's pretty clear that everyone wants to save as much money as possible and get excellent services at the same time, especially while traveling. Prefer to get to the airport by your own car? If so, please draw special attention to this part of the article.
We suppose you have used to choose on-site parking if you prefer to get to the airport by your own vehicle. Most people think that it's much more convenient and faster, as it's the nearest area to the place a plane is flying from. However, they probably forget that this type of parking is too costly. Besides, you will have to face the following unpleasant moments:
You will need to find a spot in a crowded lot,
You will need to carry the luggage all the way down the parking lot,
You must pay expensive fees with no service.
Sounds terrible, right? Is there any solution in such a situation, you may ask? We're happy to say – of course, there is one! If you choose to use the services provided by off-site parking, you won't definitely regret it. So let's take a closer look at this parking type.
What is actually off-site parking?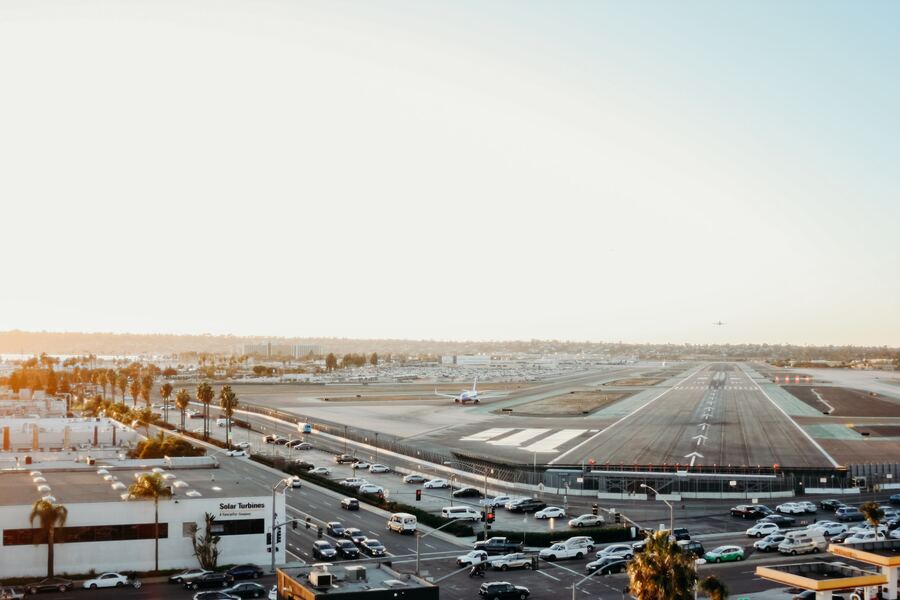 Source: Cameron Stow/Unsplash
Obviously, no one wants to face all of such difficulties we described above, and you can easily avoid them if you choose an off-site parking option. So let's take a look at how it works.
When you come to the entrance, the staff member pulls your baggage out of your car and loads it to the shuttle, which will take your bags and you later to the airport you're flying from. Then they will find a parking spot and park your car there for you.
Please don't worry about the few miles, which usually separate the parking lot and the airport. Off-site parking usually provides free shuttles to and from the airport for its customers. Thanks to this, you have no worries about getting stuck in traffic on the way to the airport during the peak times. So all you need to do is choose the best time for you and inform the parking lot staff.
In addition, this type of parking is much cheaper, and this is good news, as nobody wants to waste money. Therefore, off-site parking is the perfect option to receive excellent service and save money at the same time.
You can find the best deals right here!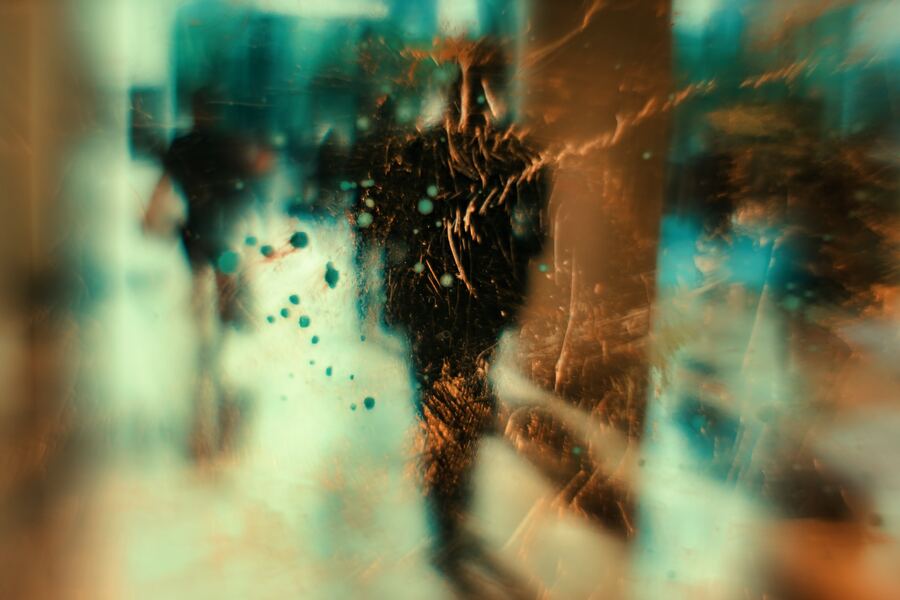 Source: Jr Korpa/Unsplash
If you're looking for the best deals for airports, you're in the right place.
We are glad to inform you that our booking platform, ParkingNearAirports.io, offers the best prices on airport car parking and bundles hotel and parking packages. Besides, we provide the services for top cruise ports in Florida, Louisiana, Maryland, New Jersey, and Texas.
Our partners are the most reliable parking providers outside the top airports in the United States. We offer their services for passengers who are looking for safe and secure parking for their vehicles.
In addition, we can arrange valet parking, self-parking, or a vehicle to pick you up from the hotel to the terminal and vice versa. Just let us know the dates, choose your preferred services, and we'll get it done for you.
It only takes a few minutes to make a reservation. Get the most affordable rates and experience hassle-free off-site parking.
To understand it better, we would like to give you an example. If your trip starts in Louisville, Kentucky, you can use the services of cheap parking near SDF Airport. If you're flying from the Miami International Airport, you can choose affordable Miami Airport valet parking. So it just depends on the place you're leaving from.
Also, ParkingNearAirports.io offers its customers special airport parking coupons. With the help of these coupons, you can make the price for parking even two times less. So don't forget to use them to save as much money as possible.
You can find all the necessary and helpful information connected with the off-site airport parking on our official website. Enjoy traveling!