Traveling by air can sometimes lead to unexpected flight cancellations and delays. To navigate these challenges with ease, it's essential to be prepared and informed. Here are expert tips to help you handle flight disruptions like a pro!
First things first: prepare before you go
Book directly with the airline. Opt for direct bookings with the airline instead of online travel agencies. Dealing directly with the airline makes it easier to modify your itinerary if needed. Your rights under the law remain the same when booking directly.
Gather necessary documentation. Ensure you have all required travel documents, such as negative Covid-19 test results or vaccination proof, as some countries mandate them for entry. Lack of proper information can lead to confusion at the airport.
Check in and travel light. Check in online 24 hours before your flight, and if possible, travel with only a carry-on to skip long check-in or baggage drop lines.
Monitor flight status. Keep track of your flight status and any potential delays or changes. Consider downloading the airline's app for convenient tracking of your flight and updates on schedules.
What should I do if my flight is delayed?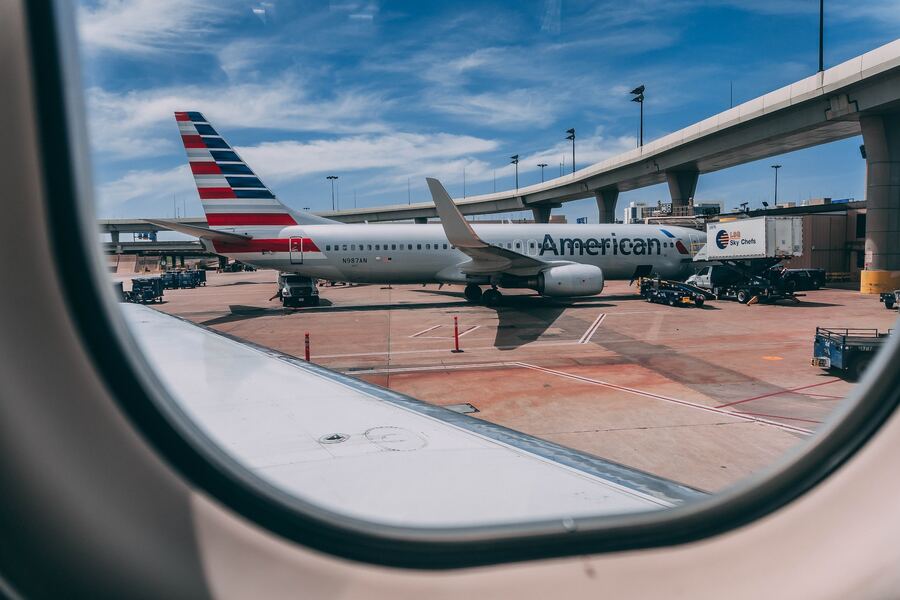 Source: Alex Underwood/Unsplash
In case of a significant flight delay, you may opt not to travel and receive a full refund as per federal law. Airlines usually consider around two hours as a significant delay. Check your airline's website for specific policies.
If you decide to travel, approach a gate agent for alternative options or call the airline's international numbers to avoid long wait times.
For flights booked through online travel agencies, contact them directly to resolve the issue, as airlines may prefer dealing with direct bookings.
Airlines may offer compensation if the delay is their fault, such as mechanical or staffing issues.
For delays caused by uncontrollable factors like bad weather, passengers are responsible for their meals and lodging during the overnight wait.
What should I do if my flight is canceled?
If your flight is canceled by the airline, you can choose to be accommodated on a later flight or receive a full refund as per federal law, including the unused portion for multi-stop flights.
Airlines may offer travel credits or vouchers instead of cash refunds, usually valid for a year. However, it's recommended to push for a cash refund if possible.
Before approaching the gate agent, research alternative flights that work best for you, including partner airlines.
In recent years, airlines encourage customers to call their customer service lines rather than using social media.
Airlines may offer compensation for cancellations, but it's not mandated by federal law. Compensation amounts and policies vary between airlines.
If you believe you deserve compensation, politely ask the airline, as they may be more cooperative when handling cancellations.
How do I redeem a travel credit?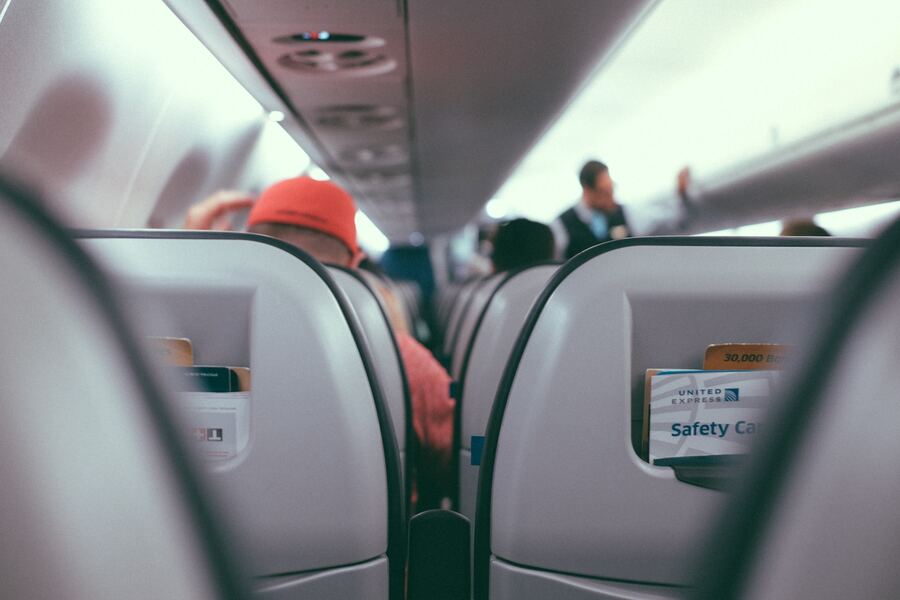 Source: Gus Ruballo/Unsplash
If you receive a travel credit for a canceled flight and booked directly through the airline, you can typically redeem it through the airline's app or website during the checkout process.
Airlines usually send an email with instructions for redeeming travel credits, and you can also find information on their websites.
Keep in mind that the type of ticket purchased affects the redemption process; basic economy tickets may require you to call the airline directly to rebook.
For travel credits received through an online travel agency, you'll need to use them on their site.
Discover the path to effortless journeys with ParkingNearAirports.io!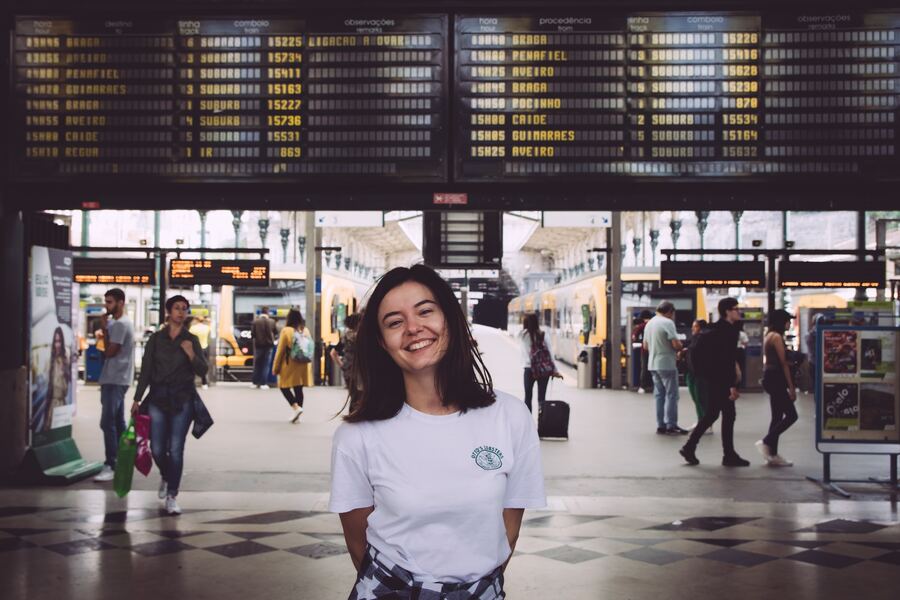 Source: Rostyslav Savchyn/Unsplash
Traveling worldwide shouldn't be something tiring – conversely, that's the time you can enjoy both the amazing landscapes of our Earth and joint activities with your loved ones. Nevertheless, things don't always go as planned, and we're at risk to face some challenges even at such an enjoyable moment. One such problem is actually airport parking, specifically its price. Let's have a look at the situation a bit closer.
If you used to get to the airport you're flying from by your own car, you probably know what we're talking about – the question of parking cost arises every time. You'll be definitely shocked – even though most US airports provide travelers with on-site parking, which allows them to leave their vehicles for their entire journey there, such a parking type is unfairly overpriced. Choosing this parking option, your next trip just might cost you a fortune. And that's not even considering it's complicated to find a free parking spot for your car. Since nobody wants to waste money and travel inconveniently, there begs the following question: is there actually any solution?
And we're happy to say – yes, there is one!
What is off-site parking and why is it worth choosing this option exactly?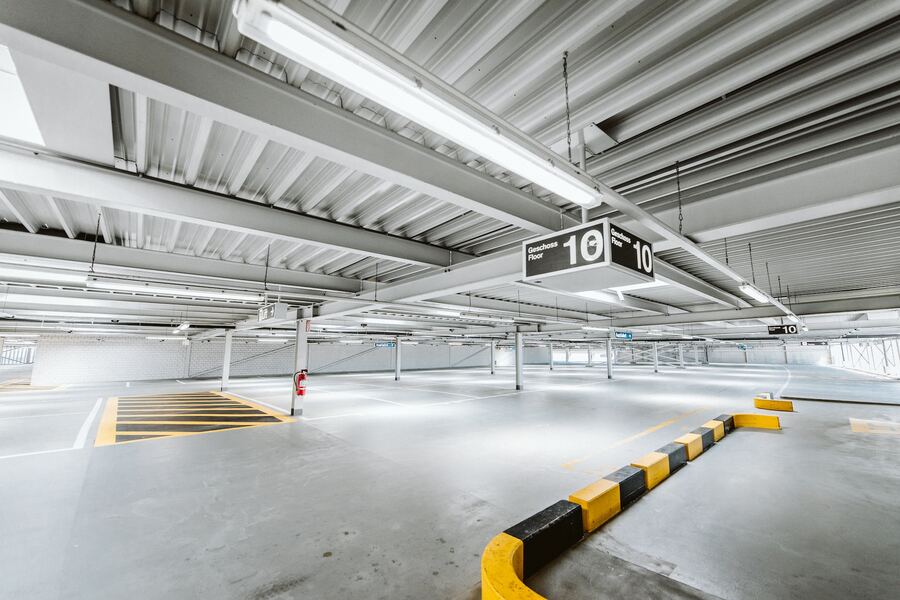 Source: Kevin Schmid/Unsplash
Your best solution is already here – off-site parking lots that are just a few miles from the airport. Our smart booking platform with easy-to-use interface, ParkingNearAirports.io, helps our clients to select off-site airport parking lots with the most affordable rates, along with high-quality service. In addition, we offer the services for the major US cruise ports that are located in Florida, Louisiana, Maryland, New Jersey, and Texas as well.
Why choose an off-site parking option? The answer is pretty straightforward – it's cheap and convenient. Using our services, first of all, you'll avoid the following difficulties you might face while getting to the airport you're departing from:
Crowded parking lots,
Carrying the luggage all the way through the parking lot,
Expensive fees without great service, and much more.
Everything works simply as well: after you've driven to the entrance, you'll be met by a parking lot staff who will take your luggage from your vehicle and load it onto the shuttle, which will take you and your bags to the airport terminal. Then, your car will be securely parked at the parking lot itself.
By the way, free shuttles going back and forth between the parking lot and the airport terminals are available 24/7. All that's required of you is to make a call and inform staff about the time suitable for you.
Forget about all the nightmares by choosing ParkingNearAirports.io!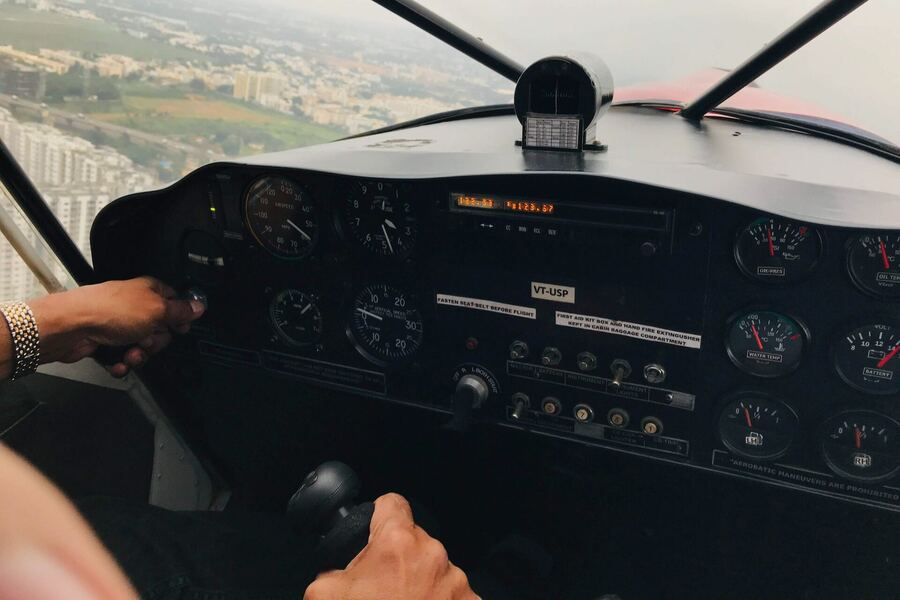 Source: aki kp/Unsplash
For better understanding, we'd like to give you a good example.
Let's imagine that you live in Pittsburgh, Pennsylvania. If you're going to visit Richmond, Virginia, use the services of cheap long-term parking near Pittsburgh Airport. In the event that you're flying from Richmond, choose affordable RIC economy parking. As you can see, everything just depends on the place where your journey begins.
Our friendly platform also provides travelers with special airport parking coupons that can make the price almost two times less. And that's without taking into account that our services will cost you up to 70% less at all! So don't forget to monitor all the updates and use them while booking!
Making a reservation is easy with us – it's possible to complete the process through a few clicks on our website. Besides, if your plans change, you can cancel hassle-free and get a refund.
If you still have any questions, turn to our easy-to-navigate website – there, you'll find all the required info connected with the off-site parking. Airport parking, along with its pricing, provided by the majority of US airports, is a true nightmare, but if you know the place, your life can be much easier. Let yourself travel in full comfort right now – Park Smart & Choose Convenience together with us! And have a nice trip!