Paris ranks among the globe's top tourist destinations, and rightly so. From picnics beneath the Eiffel Tower to romantic walks along the Champs-Élysées, few locales match the allure of the City of Lights. However, France extends far beyond Paris's borders. Why not venture forth to discover cities boasting romantic vineyards, exquisite architecture, and pristine beaches? Step away from Paris and explore three French gems that deserve a spot on your upcoming travel plans. Time to delve in!
When you've done Paris, consider exploring the towns below…
1. Beaune
Source: James Lee/Unsplash
Wandering through the countryside guides you to the enchanting storybook town of Beaune. Serving as the hub of the Burgundy wine region, Beaune's medieval architecture and time-honored wine cellars live up to expectations. Encircled by vineyards, this idyllic walled village naturally centers around wine tasting as a major pursuit. To savor the city's finest offerings, head straight for Millésimes à la Carte. This exceptional wine shop provides an opportunity to indulge in the top Burgundy wines – all by the glass. Following a sampling of France's finest vintages, take a leisurely walk along the ancient ramparts embracing the city and relish a panoramic vista of the French countryside.
2. Brittany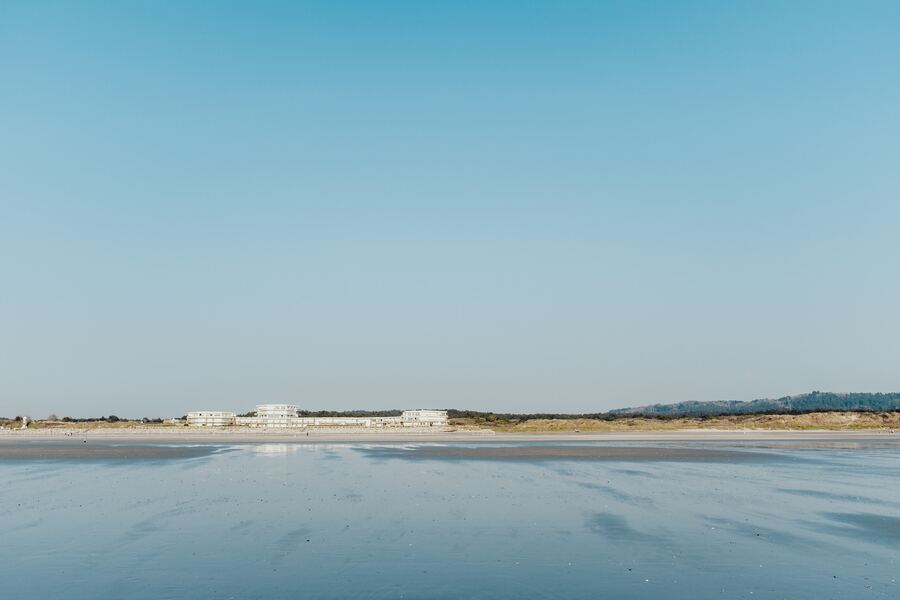 Source: Bernard Hermant/Unsplash

For a British-inspired experience, explore the coastal province of Brittany. Despite not being a city, this essential destination boasts a rich Celtic legacy and a unique identity, as it shares much of its heritage with Cornwall and Wales. Forming one of the six Celtic nations, Brittany retains its own language (Breton). The region only came under French jurisdiction in 1532. Abounding in charming small villages like the fortified city of St. Malo, characterized by its Romanesque and gothic-style cathedrals. The oyster-abundant harbor of Cancale is also a beloved attraction. Meanwhile, Breton cuisine stands out, offering a delectable array of seafood and crêpes.
3. Strasbourg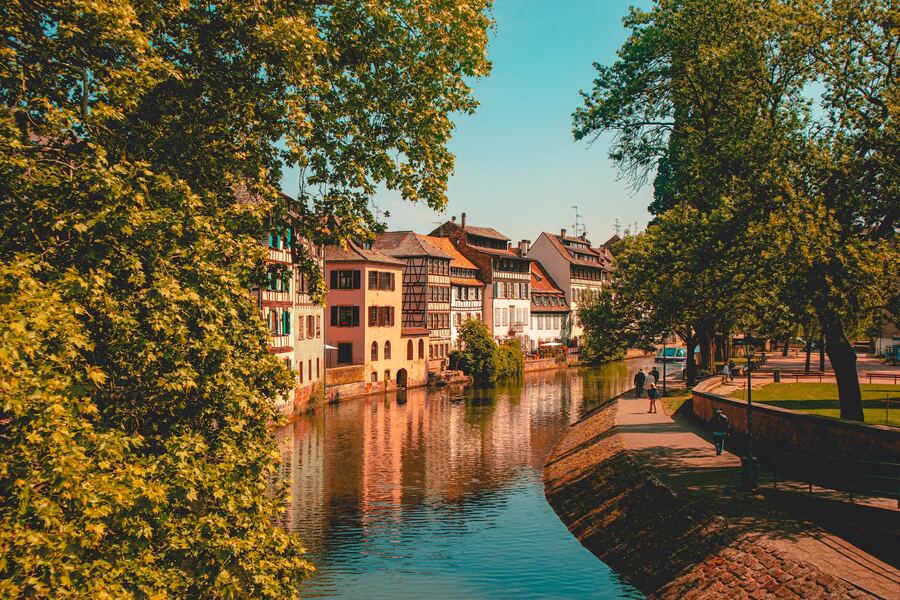 Source: chan lee/Unsplash
The Alsace region's prized jewel is the stunning town of Strasbourg. Given its proximity to Germany, Strasbourg enjoys a truly unique cultural blend influenced by both nations. The city's Alsatian cuisine is a true standout, marrying the robustness of German dishes with the finesse and luxury of French gastronomy. A leisurely stroll along the picturesque canal reveals charming townhouses, and a visit to an Alsatian pub or winstub (wine bar) treats you to classic comfort dishes like bacheofe – an Alsatian meat and vegetable stew. For an exceptionally enchanting experience, time your visit to coincide with the holidays. Strasbourg's renowned Christmas markets are a pure delight, and the Cathedral of Notre Dame exudes festive joy.
Enjoy first-class travel together with us – ParkingNearAirports.io!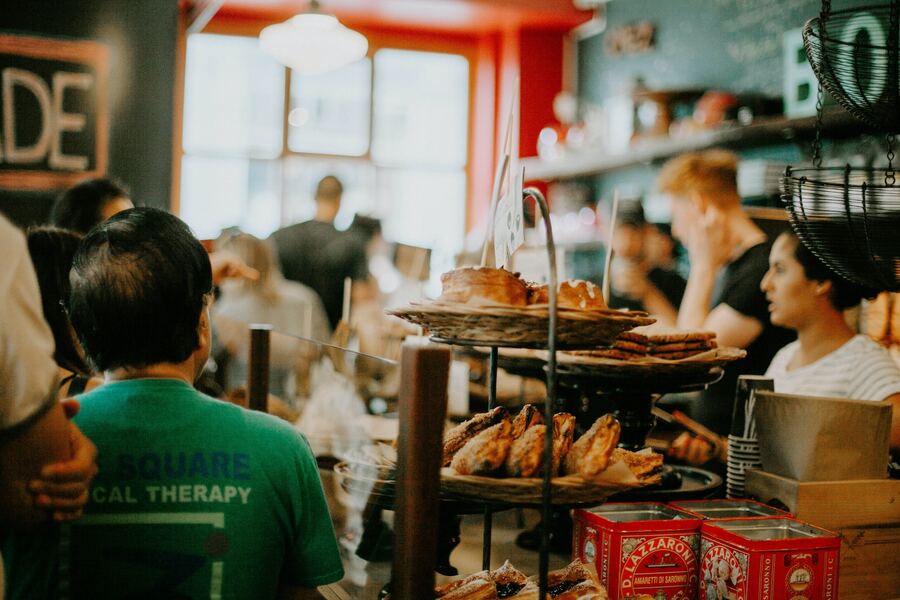 Source: Jamie Hagan/Unsplash
Traveling worldwide shouldn't be something tiring – conversely, that's the time you can enjoy both the amazing landscapes of our Earth and joint activities with your loved ones. Nevertheless, things don't always go as planned, and we're at risk to face some challenges even at such an enjoyable moment. One such problem is actually airport parking, specifically its price. Let's have a look at the situation a bit closer.
If you used to get to the airport you're flying from by your own car, you probably know what we're talking about – the question of parking cost arises every time. You'll be definitely shocked – even though most US airports provide travelers with on-site parking, which allows them to leave their vehicles for their entire journey there, such a parking type is unfairly overpriced. Choosing this parking option, your next trip just might cost you a fortune. And that's not even considering it's complicated to find a free parking spot for your car. Since nobody wants to waste money and travel inconveniently, there begs the following question: is there actually any solution?
And we're happy to say – yes, there is one!
What is off-site parking and why is it worth choosing this option exactly?
Source: François Le Mée/Unsplash
Your best solution is already here – off-site parking lots that are just a few miles from the airport. Our smart booking platform with easy-to-use interface, ParkingNearAirports.io, helps our clients to select off-site airport parking lots with the most affordable rates, along with high-quality service. In addition, we offer the services for the major US cruise ports that are located in Florida, Louisiana, Maryland, New Jersey, and Texas as well.
Why choose an off-site parking option? The answer is pretty straightforward – it's cheap and convenient. Using our services, first of all, you'll avoid the following difficulties you might face while getting to the airport you're departing from:
Crowded parking lots,
Carrying the luggage all the way through the parking lot,
Expensive fees without great service, and much more.
Everything works simply as well: after you've driven to the entrance, you'll be met by a parking lot staff who will take your luggage from your vehicle and load it onto the shuttle, which will take you and your bags to the airport terminal. Then, your car will be securely parked at the parking lot itself.
By the way, free shuttles going back and forth between the parking lot and the airport terminals are available 24/7. All that's required of you is to make a call and inform staff about the time suitable for you.
Forget about all the nightmares by choosing ParkingNearAirports.io!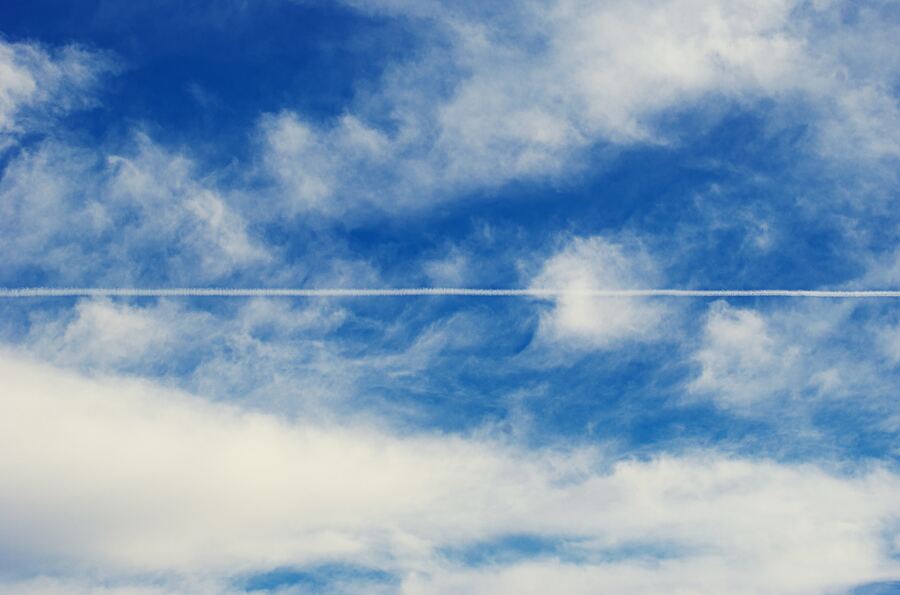 Source: Quentin Rey/Unsplash
For better understanding, we'd like to give you a good example.
Let's imagine that you live in Cleveland, Ohio, USA. If you're going to visit Brittany, France, use the services of affordable parking near CLE Airport. In the event that you're flying from Denver, Colorado, choose cheap airport parking DIA. As you can see, everything just depends on the place where your journey begins.
Our friendly platform also provides travelers with special airport parking coupons that can make the price almost two times less. And that's without taking into account that our services will cost you up to 70% less at all! So don't forget to monitor all the updates and use them while booking!
Making a reservation is easy with us – it's possible to complete the process through a few clicks on our website. Besides, if your plans change, you can cancel hassle-free and get a refund.
If you still have any questions, turn to our easy-to-navigate website – there, you'll find all the required info connected with the off-site parking. Airport parking, along with its pricing, provided by the majority of US airports, is a true nightmare, but if you know the place, your life can be much easier. Let yourself travel in full comfort right now – Park Smart & Choose Convenience together with us! And have a nice trip!