"Bon-where?" The name Bonaire may not ring as loud as its sister islands Aruba and Curacao, known for their stunning beaches and lively casinos. However, Bonaire holds its own as the overlooked middle child of the Leeward Antilles' "ABCs," the trio of westernmost islands in the Caribbean. While it may fly under the radar for many, Bonaire has carved a niche for itself among devoted scuba divers who swear by the island's lush reefs and easily accessible dive sites just off its shores. But Bonaire is more than a diving mecca; it offers a wealth of outdoor adventures and a laid-back atmosphere that makes you feel like a local. Pay a visit to this unexpected gem, and chances are you'll be drawn back time and time again. As part of the Caribbean Netherlands, alongside Sint Eustatius and Saba, Bonaire welcomes visitors with open arms. US dollars are widely accepted, and English is spoken throughout the island. To make the most of your visit, here are a few must-try experiences not to be missed. Let's get to it!
Water, water, everywhere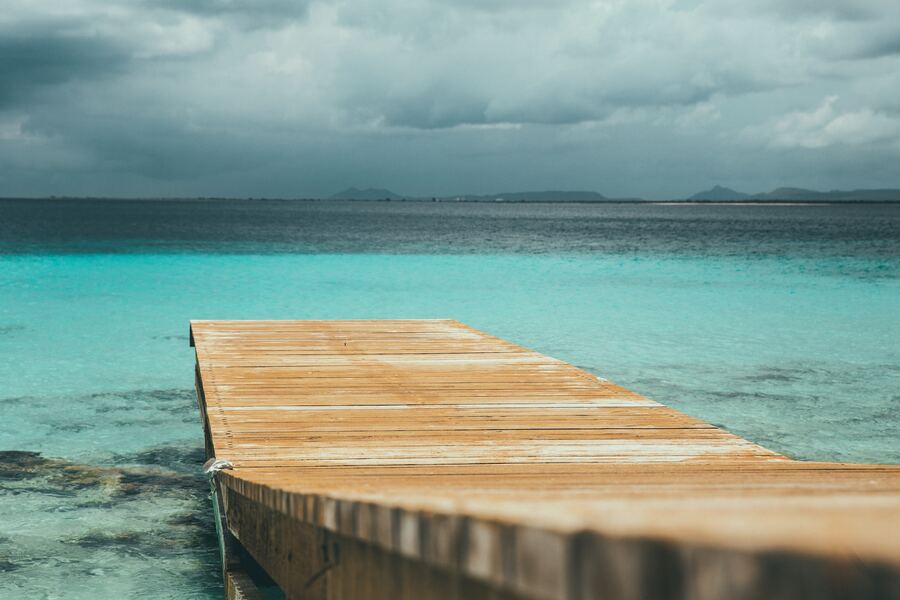 Source: Austin Neill/Unsplash
Bonaire is renowned as the "Shore Diving Capital of the World'' due to its proximity to coral reefs that extend right up to its coastline. Most of the diving and snorkeling activities take place on the west side of the island, known as the "leeward" side. This area is particularly suitable for beginners and those interested in snorkeling, as it offers a plethora of marine life, extensive coral gardens, calm currents, and favorable conditions. Conversely, if one seeks thrilling encounters with larger pelagic species like sharks, as well as challenging waves and strong currents, a tour to the east or "wild" side of the island is recommended. The eastern side also provides excellent conditions for windsurfing and offers the opportunity to kayak through the mangroves at Lac Bay. For relaxation and unwinding, the Hang Out Beachbar located on Lac Bay is an ideal spot to unwind and enjoy the surroundings.
Wildlife and wild adventures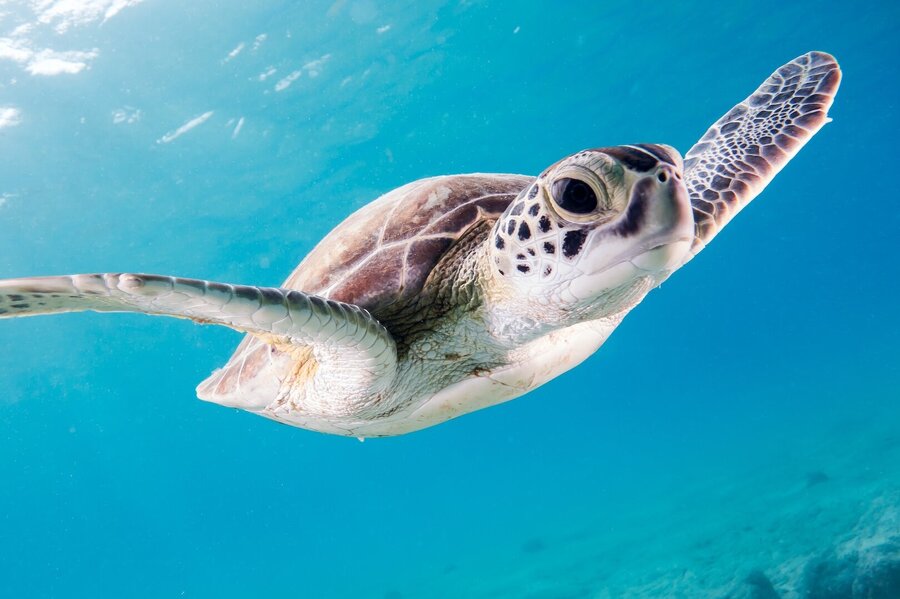 Source: Kris-Mikael Krister/Unsplash
Even though Bonaire is a desert island, it still sustains a diverse range of wildlife. The island is home to more than 200 bird species, such as blue-footed boobies and large groups of pink flamingos who use the shallow waters of Washington Park and Salt Lake as an important nesting area. The Spanish and Dutch introduced goats and donkeys, which now roam freely around the island. Injured and sick donkeys receive care at the Donkey Sanctuary, where visitors have the opportunity to "adopt" one. Aletta's Goat Farm offers the chance to interact with goats and taste delicious cheeses. Additionally, there are land-based activities to enjoy, including landsailing, horseback riding, and cave tours.
History and culture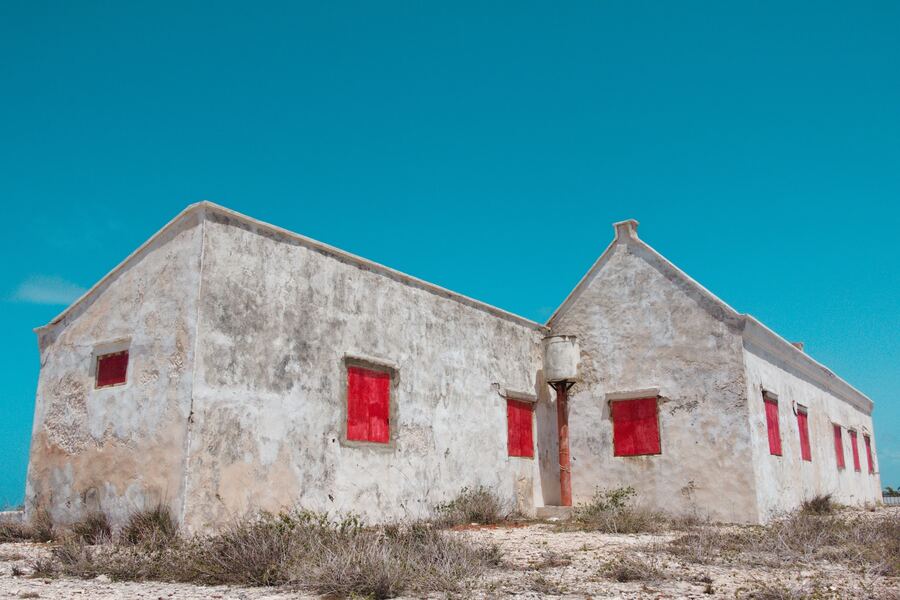 Source: Stephen Pedersen/Unsplash
Bonaire was inhabited by the Archaic Indians around 3,000 years ago, and later the Caquetío people from South America arrived around 500 CE. The Spanish colonized the island in 1499, but it was captured by the Dutch in 1636, becoming a plantation of the Dutch West India Company. Salt quickly became a significant export, and the small stone huts used by enslaved individuals to harvest it still remain on the island. Bonaire's history, including its important role in World War II, can be explored at various locations, such as the Bonaire Museum, Tanki Maraka Heritage Park, and the Terramar Museum. The charming capital of Kralendijk showcases well-preserved examples of Dutch colonial architecture, housing art galleries, boutiques, and souvenir shops.
Food and drink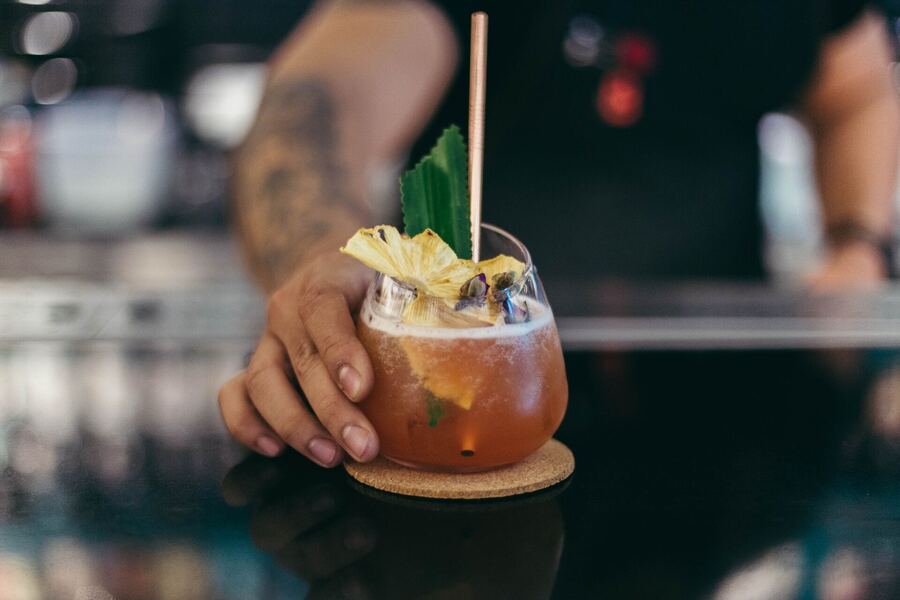 Source: Jia Jia Shum/Unsplash
Bonaire's culinary scene has reached new heights in recent years. Cactus Blue Bonaire stands out as a unique and lively food truck that specializes in mouthwatering burgers and wraps made from beef, as well as lionfish – an invasive species that poses a threat to the environment but happens to be incredibly delicious. If you're in the mood for fine dining, Brass Boer is the place to go. Owned by the same chefs behind De Librije, a renowned three Michelin-starred restaurant, Brass Boer has gained numerous accolades and is widely recognized as the "Best Restaurant in the Caribbean." For a taste of local delicacies like iguana stew, grilled fish, and fried plantain, a visit to Rincon, the island's oldest town, is a must. And don't forget to stop by Posada Para Mira while you're there.
To truly immerse yourself in the local culture, savor a rum cocktail made with Tekibon, a cactus-derived spirit that reflects the island's unique flora. Alternatively, you can enjoy a locally brewed beer at either Sugar Thief or Bonaire Brewing Company. And for an unforgettable tiki bar experience, Tiki & Co. is the place to be. It offers a wide selection of custom-made drinks tailored to your preferences. It's worth noting that despite information found on Google, Tiki & Co. is not permanently closed. It's merely relocating to a new location. We look forward to welcoming you on your next visit. Cheers!
Start your journey right with us – ParkingNearAirports.io!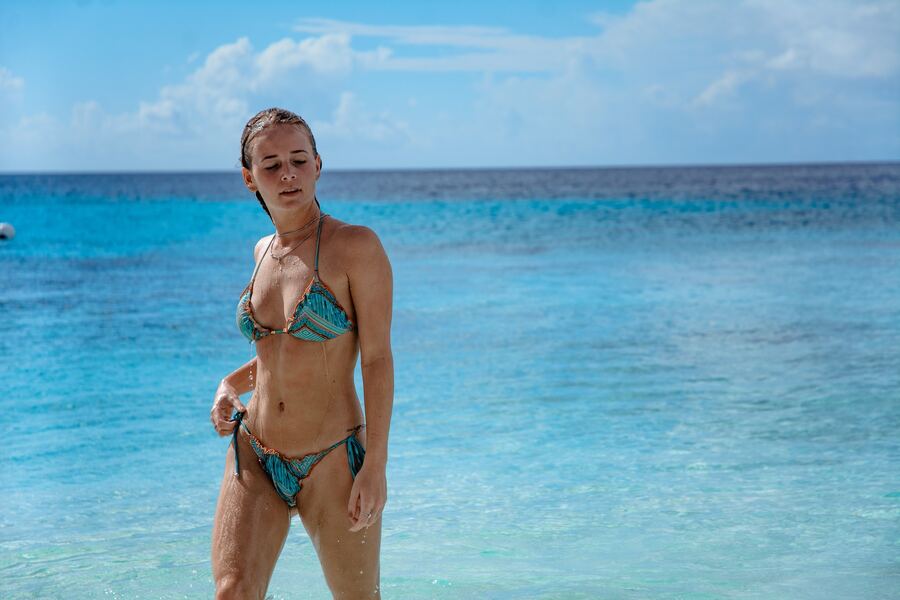 Source: Israel Gil/Unsplash
It's pretty clear that everyone wants to save as much money as possible and get excellent services at the same time, especially while traveling. Prefer to get to the airport by your own car? If so, please draw special attention to this part of the article.
We suppose you have used to choose on-site parking if you prefer to get to the airport by your own vehicle. Most people think that it's much more convenient and faster, as it's the nearest area to the place a plane is flying from. However, they probably forget that this type of parking is too costly. Besides, you will have to face the following unpleasant moments:
You will need to find a spot in a crowded lot,
You will need to carry the luggage all the way down the parking lot,
You must pay expensive fees with no service.
Sounds terrible, right? Is there any solution in such a situation, you may ask? We're happy to say – of course, there is one! If you choose to use the services provided by off-site parking, you won't definitely regret it. So let's take a closer look at this parking type.
What is actually off-site parking?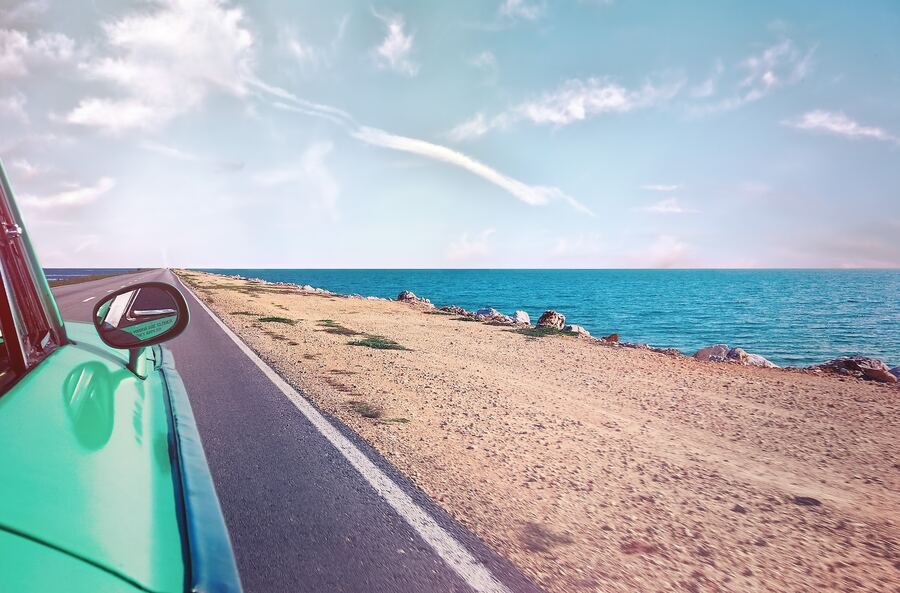 Source: Simon Berger/Unsplash
Obviously, no one wants to face all of such difficulties we described above, and you can easily avoid them if you choose an off-site parking option. So let's take a look at how it works.
When you come to the entrance, the staff member pulls your baggage out of your car and loads it to the shuttle, which will take your bags and you later to the airport you're flying from. Then they will find a parking spot and park your car there for you.
Please don't worry about the few miles, which usually separate the parking lot and the airport. Off-site parking usually provides free shuttles to and from the airport for its customers. Thanks to this, you have no worries about getting stuck in traffic on the way to the airport during the peak times. So all you need to do is choose the best time for you and inform the parking lot staff.
In addition, this type of parking is much cheaper, and this is good news, as nobody wants to waste money. Therefore, off-site parking is the perfect option to receive excellent service and save money at the same time.
You can find the best deals right here!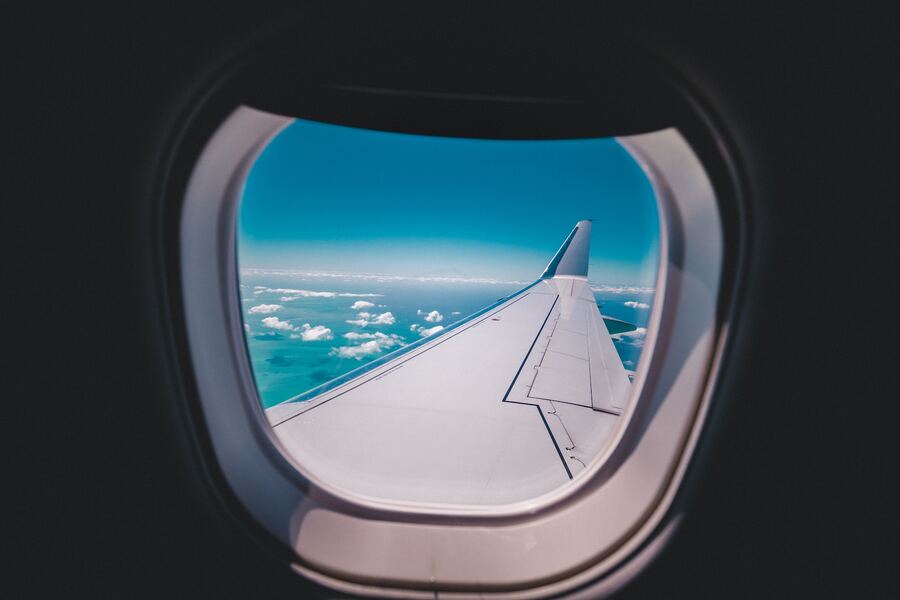 Source: Jakob Owens/Unsplash
If you're looking for the best deals for airports, you're in the right place.
We are glad to inform you that our booking platform, ParkingNearAirports.io, offers the best prices on airport car parking and bundles hotel and parking packages. Besides, we provide the services for top cruise ports in Florida, Louisiana, Maryland, New Jersey, and Texas.
Our partners are the most reliable parking providers outside the major airports in the United States. We offer their services for passengers who are looking for safe and secure parking for their vehicles.
In addition, we can arrange valet parking, self-parking, or a vehicle to pick you up from the hotel to the terminal and vice versa. Just let us know the dates, choose your preferred services, and we'll get it done for you.
It only takes a few minutes to make a reservation. Get the most affordable rates and experience hassle-free off-site parking.
To understand it better, we would like to give you an example. If your trip starts in New York City, New York, USA, you can use the services of a cheap parking lot near JFK. If you're flying from Montreal, Quebec, Canada, you can choose affordable Trudeau Airport parking. So it just depends on the place you're departing from.
Also, ParkingNearAirports.io offers its customers special airport parking coupons. With the help of these coupons, you can make the price for parking even two times less. So don't forget to use them to save as much money as possible.
You can find all the necessary and helpful information connected with the off-site airport parking on our official website. Enjoy traveling!