New York City comprises five distinct boroughs, which are Manhattan, Queens, Brooklyn, the Bronx, and Staten Island. Each borough has its own independent local government and president. Furthermore, these boroughs exhibit unique cultural heritages that enhance the city's captivating essence. Exploring the various neighborhoods within each borough adds to the irresistible appeal of New York City. Have you had the opportunity to visit all five boroughs? Let's embark on a journey to discover intriguing facts about each individual borough of New York City together!
What sets each borough of New York City apart? Let's delve into all five!
1. Staten Island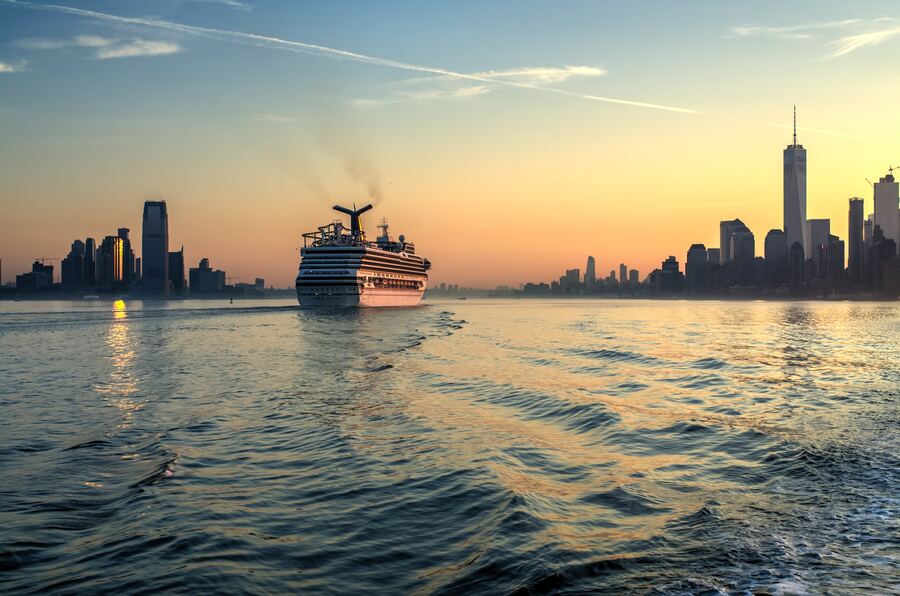 Source: Katarzyna Ostrowska/Unsplash
Staten Island, one of the five boroughs of New York City, has the smallest population compared to the others, with just under 500,000 residents out of the 8 million people living in the city. However, despite its smaller population, Staten Island is the third-largest borough in terms of land area, covering 59 square miles, along with an additional 44 square miles of water area within its boundaries. The borough is home to an impressive 170 parks, spanning over 12,300 acres of protected land.
There is a new park called Freshkills Park being developed on the site that was once the world's largest landfill. When all stages of construction are completed by 2036, it will be nearly three times the size of Manhattan's Central Park, making it the largest park built in the city in over a century. Staten Island also boasts cultural institutions inspired by different parts of the world. For example, the New York Chinese Scholar's Garden is based on Ming Dynasty-era gardens and is one of only two authentic classical outdoor Chinese gardens in the United States. The Jacques Marchais Museum of Tibetan Art showcases art from Tibet, Mongolia, and China in its stone buildings, designed to resemble Buddhist mountain monasteries.
No visit to Staten Island would be complete without taking a trip on the famous Staten Island Ferry. These commuter ships operate 24 hours a day, shuttling passengers between Staten Island and Lower Manhattan. Best of all, the ferry offers a truly free experience for anyone, taking passengers on a scenic journey through the beautiful New York Harbor, passing by the iconic Statue of Liberty.
2. The Bronx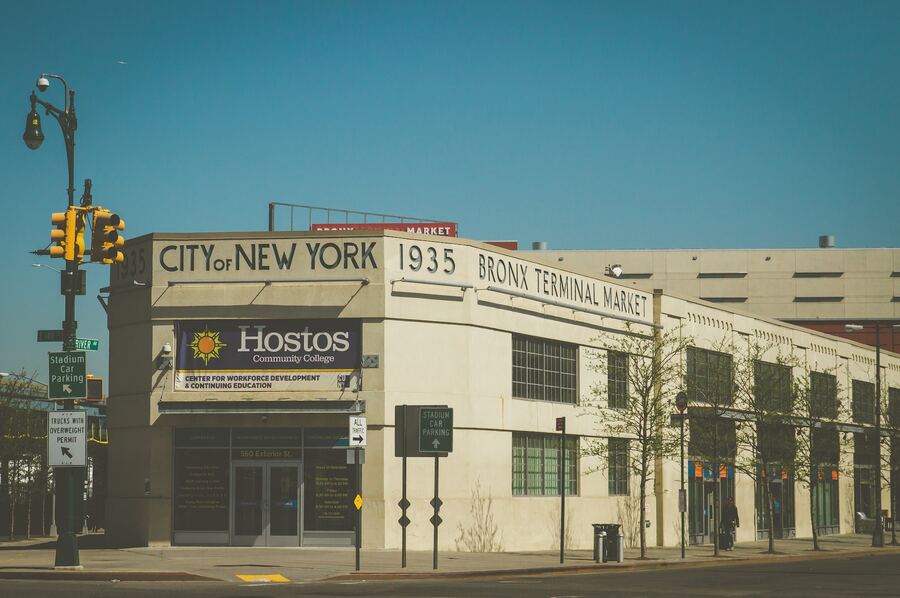 Source: Michal B/Unsplash
The Bronx is situated at the northernmost part of New York City, bordering Westchester County. It's home to around 1.4 million residents and spans 42 square miles of land. What sets the Bronx apart is its abundance of green spaces, with a quarter of its area covered by parks, making it the most environmentally friendly borough in New York City. Nature enthusiasts can explore various hiking trails, fishing spots, and natural retreats, such as Pelham Bay Park and Van Cortlandt Park. The latter is particularly notable for being the site of the first public municipal golf course in the United States, which opened its doors in 1895. Furthermore, the New York Botanic Garden in the Bronx houses remarkable historic plants, including a Japanese winterberry and a columnar tulip tree that were planted back in 1895, as well as a towering 155-foot-tall tree found in the Azalea Garden.
For those interested in cultural landmarks, the Bronx is home to Yankee Stadium, where the legendary New York Yankees baseball team, 27-time World Champions, play their home games. The current stadium, built in 2009, stands near Heritage Field, which holds historical significance as the spot where baseball icons like Babe Ruth and Mickey Mantle once played.
Food enthusiasts in the Bronx can indulge in authentic Italian cuisine along the bustling streets of Arthur Avenue. Distinct from the renowned Little Italy in downtown Manhattan, Arthur Avenue has its roots dating back to the 1700s when it was occupied by a tobacco company. Throughout the 20th century, Italian immigrants flocked to the neighborhood, transforming it into a destination for those seeking genuine and delectable Italian food. Today, this culinary reputation endures through local establishments like Teitel Brothers, which has been serving customers since 1915, and Casa Della Mozzarella, where fresh hand-pulled mozzarella can be savored.
3. Brooklyn
Source: Miltiadis Fragkidis/Unsplash
If Brooklyn were considered an independent city, it would rank as the third-largest in the United States, with a population of over 2.7 million residents, comparable to Chicago, Illinois. Apart from its size, Brooklyn holds significant cultural importance, housing the oldest public library system in New York City and the Brooklyn Academy of Music, the oldest performing arts center in the country, established in 1861.
With a land area of 71 square miles, Brooklyn boasts approximately 30 miles of shoreline, which includes renowned beaches like Brighton Beach and Coney Island, famous for its Cyclone roller coaster. The Cyclone, which first operated in 1927, remains one of the world's most thrilling wooden roller coasters, once described by aviator Charles Lindbergh as a greater excitement than flying an aircraft at top speed.
Additionally, Prospect Park, a vast 526-acre green space opened in 1867, is another significant feature of Brooklyn. Despite its cost of $9.9 million at the time, equivalent to roughly $205 million today, the investment has been worthwhile, as Prospect Park has been a cherished location for picnickers and has gained popularity as a filming site for Hollywood movies, such as Sophie's Choice, Wolf of Wall Street, and As Good As It Gets.
4. Queens
Source: Harry Gillen/Unsplash
Queens, the largest borough in New York in terms of area, covers 109 square miles of land and an additional 69 square miles of water area. Home to over 2.4 million residents, Queens is an epitome of cultural diversity, with a vibrant mix of immigrant communities, including sizable populations of Chinese, Indian, and Middle Eastern descent, among others. These communities collectively speak close to 150 different languages.
Notable historical milestones have taken place in Queens, such as the establishment of the first-ever road exclusively designed for cars in 1908, located in the Hollis Hills neighborhood. Another remarkable landmark is the Flushing Meadows-Corona Park, where the 1964 world's fair was held, introducing groundbreaking concepts like videoconferencing, push-button telephones, and the legendary Ford Mustang automobile.
In addition to these achievements, Queens proudly hosts major sporting events like the U.S. Open tennis tournament, held annually at Arthur Ashe Stadium in Flushing, and is home to the renowned New York Mets baseball team. Moreover, Queens played a pivotal role in nurturing the flourishing jazz scene of the 1940s, attracting notable artists like Louis Armstrong and Ella Fitzgerald, both of whom sought refuge from the racial segregation prevalent in other music clubs across the city. Additionally, Queens holds the distinction of being the birthplace and early stomping ground of the influential punk rock band, the Ramones, who famously immortalized the cherished Rockaway Beach in their 1977 hit song.
5. Manhattan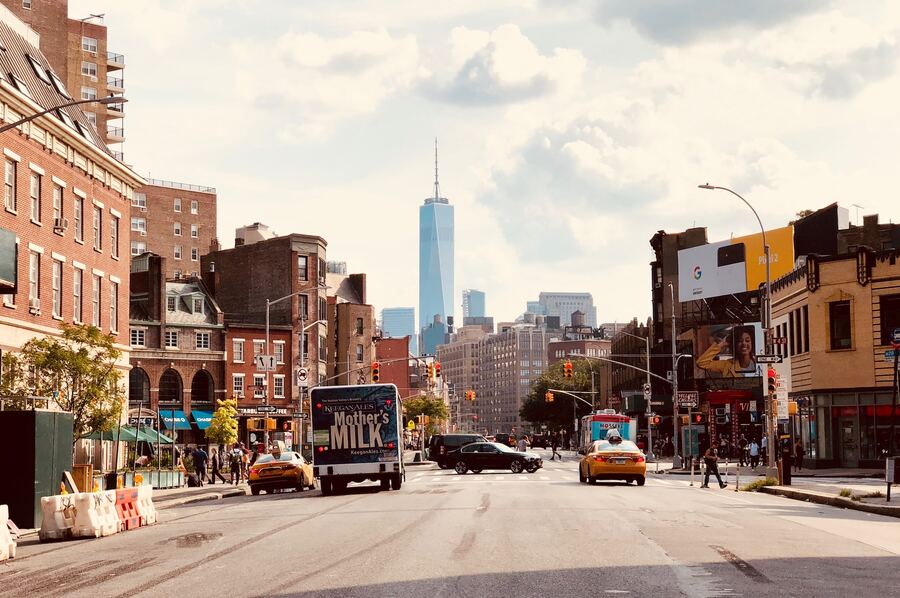 Source: Andy Arbeit/Unsplash
Manhattan, the smallest borough of New York City, covers only 23 square miles of land. However, what truly sets Manhattan apart from other boroughs is its remarkable population density, with 1.63 million people calling it home. In fact, it holds the title of being the most densely populated county in the United States.
Manhattan boasts iconic skyscrapers, such as the Empire State Building, One World Trade Center (the tallest building in the Western Hemisphere, standing at 1,776 feet), and the Central Park Tower, a residential complex that overlooks the renowned 840-acre greenspace. The borough is also renowned for its prestigious cultural institutions, including the Metropolitan Museum of Art and the Museum of Modern Art. Situated at the northern tip of Manhattan lies the renowned Cloisters, the only museum in America exclusively dedicated to Middle Age-era art and architecture. Established in 1938, this fascinating museum features three medieval chapels and numerous gardens throughout its grounds.
Manhattan also has a few notable quirks, such as the Hess Triangle in Greenwich Village. This concrete triangle, measuring only 500 square inches, is the smallest piece of private property in all of New York City. Although it serves no practical purpose, it exemplifies the island's captivating and distinctive history as a whole.
Discover the future of airport parking: ParkingNearAirports.io!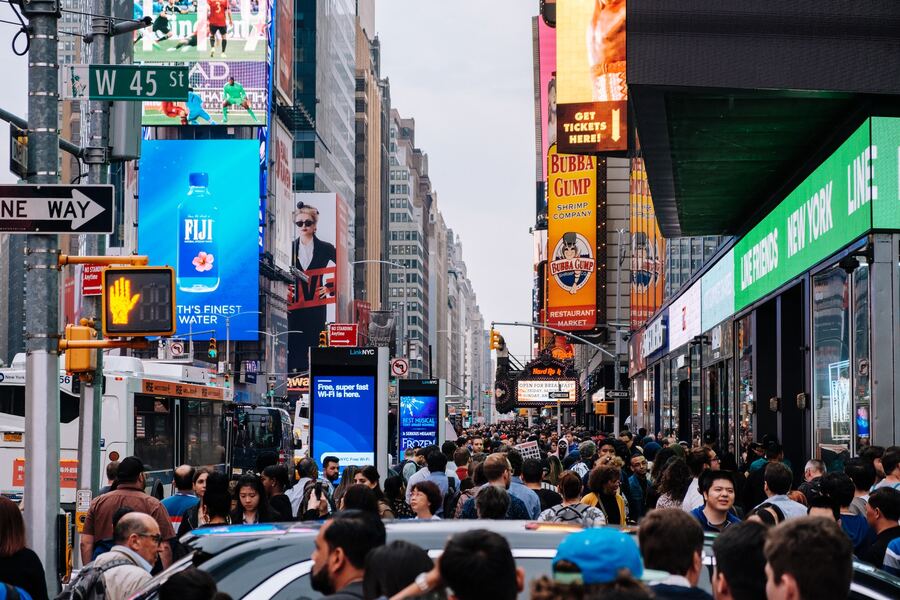 Source: Kevin Rajaram/Unsplash
In addition to our ultimate travel guide, we would also like to provide you with one helpful tip – this information will be handy for those who prefer to travel by air.
If you get to the airport by car, you always need to find a good parking space for your vehicle to leave for the period of a trip. In most cases, airports have special on-site parking for that purpose. However, such a parking lot is pretty costly most of the time, and people aren't ready to spend a lot of money at the beginning of a trip. So is there any solution?
The best way to solve this problem is to choose off-site parking. Why, you may ask? We will explain.
There are many reasons which can prove the benefit of this parking type. Here are some of them:
Affordable Rates. Depending on the duration of your trip, you can choose between short-term and long-term airport parking. Anyway, an off-site airport is much cheaper, so you can save your money and spend the most considerable amount on things you really want to see or try while traveling.
Fast Service. In contrast with on-site airport parking, which can take quite a long time, off-site parking offers you the convenience of driving directly to the entrance and having a staff member pull your luggage out of your vehicle and load it into the shuttle. Then they will park your car for you. After your baggage is loaded, you can take your seat in the shuttle, which will bring you and your bags to the airport. It is a hassle-free option that is usually faster.
Convenience. When people travel, they may be stressed about making it to the airport on time. If you use off-site parking, you will definitely make your travel experience more convenient, as you use the service of a private company. Even though you may be able to park on-site at the airport in a short-term or long-term airport parking lot, consider using an off-site parking lot service.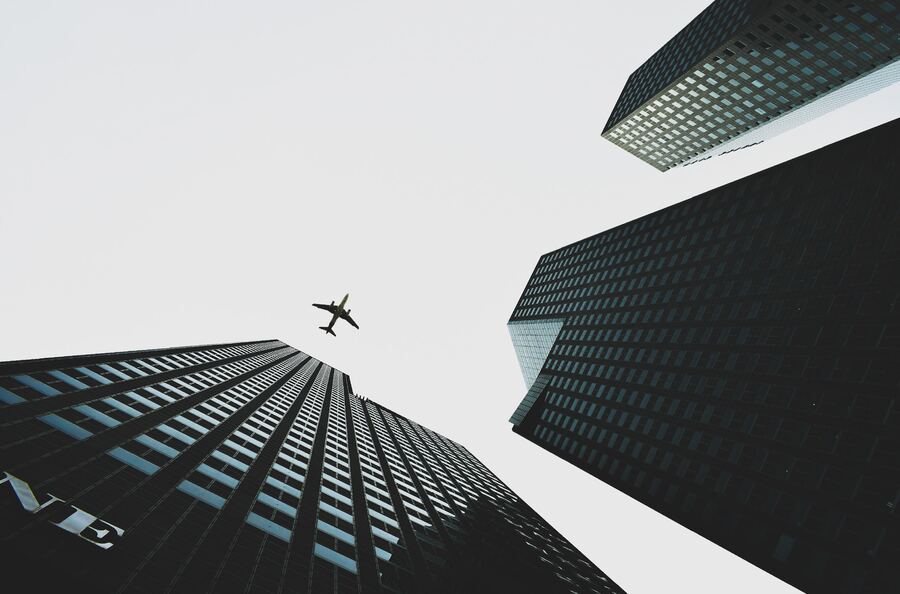 Source: Smit Patel/Unsplash




We are glad to say that our booking platform, ParkingNearAirports.io, offers travelers online reservations for parking just outside airports that are convenient and affordable. Our experienced team is dedicated to providing travelers parking options at over 100 airports in the US and Canada. The app allows customers to search and compare parking rates at up to 70 percent savings compared to the cost of on-site parking at all major airports.




With our platform, it only takes a few clicks in the app to reserve a parking spot. Guests receive a booking confirmation and a guaranteed parking space upon arrival at the off-airport parking. In addition, the app helps customers locate the most convenient lots to the airport. Cancellations are easy if plans change with hassle-free, refundable cancellations.




Besides this, we also offer services for top cruise ports in Florida, Louisiana, Maryland, New Jersey, and Texas.




Now let's take a good example. Imagine that you're planning a trip to NYC, New York. This state is located in the northeastern United States. So if you're flying from Newark, New Jersey, you can use cheap EWR valet parking. If you're coming from San Jose, California, you can choose affordable parking near SJC Airport. It just depends on the place you're flying from.


You can always find everything you need on our official website: the best deals for parking near US and Canadian airports, domestic airport parking charges, and much more.