Being tired of this challenging epidemiological situation and many restrictions worldwide, people are waiting for that moment when they can start traveling again without any problems. Fortunately, everything is coming to a head now. As a result, more and more travelers go through the airport gates every day, and this is good news for all of us.
Have you ever been to Spain? Do you live in the United States and would like to visit this country? If yes, this article will be especially relevant for you. Today we're going to tell you how you can fly to Spain for less than $400. So let's get to the point!
Round-trip flights from the below U.S. cities to Barcelona and Madrid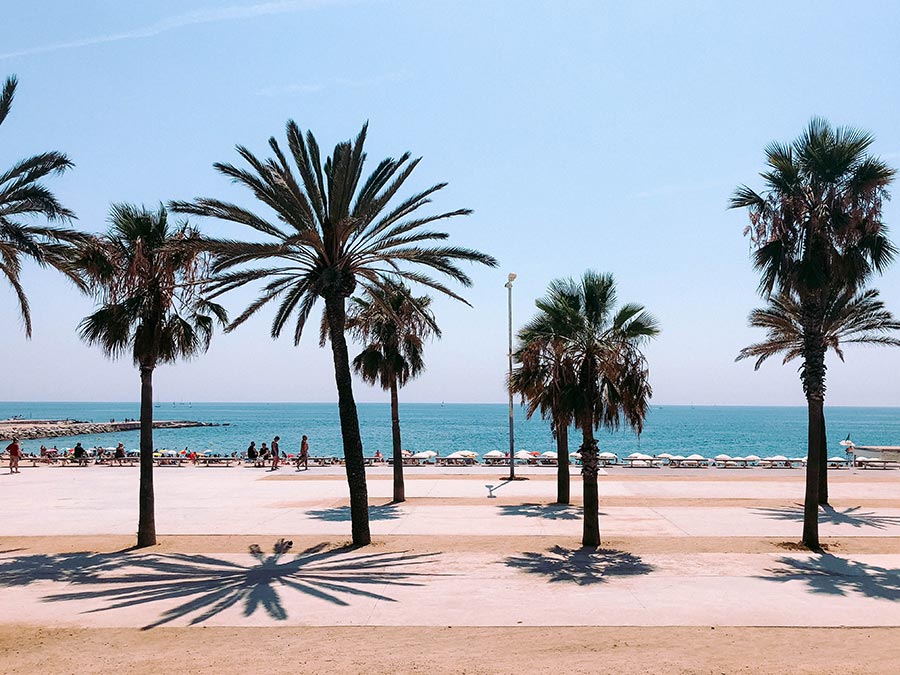 Thanks to Thrifty Traveler, it is possible to have a trip to Europe without the hassle of figuring out COVID-19 testing or proof-of-vaccination requirements. In addition, we are glad to say that there are flights to Spain on Delta for under $400 now.
These flights are available from September 2021-May 2022 from many U.S. cities such as New York City, Chicago, and Boston, to Barcelona and Madrid from as low as $370 round-trip.
Here is more detailed information. Important: these are round-trip flights:
New York City (JFK), nonstop flights starting at $370.
Boston (BOS), starting at $385.
Chicago (ORD), starting at $385.
Dallas (DFW), starting at $385.
Fort Lauderdale (FLL), starting at $385.
Miami (MIA), starting at $385.
Flights highlighted in today's deal are for Delta basic economy fares. In addition, Delta is currently providing travel vouchers in exchange for free changes and cancellations for trips booked through December 31st.
We can give you an example. You can fly from Boston to Barcelona in less than a month for a $386 round-trip. Even though most of the flights are not nonstop, some have short layovers.
Pay attention that Delta's basic economy class does not provide seat selection but does allow you to carry on one bag.

A checked bag will cost you $150.

The below round-trip flights are also possible to the Spanish capital of Madrid (MAD):
New York City (JFK), nonstop flights starting at $375.
Baltimore (BWI), starting at $389.
Boston (BOS), starting at $389.
Chicago (MDW and ORD), starting at $389.
Fort Lauderdale (FLL), starting at $389.
Miami (MIA), starting at $389.
Washington, D.C. (DCA and IAD), starting at $389.
Try this one out of JFK to MAD for a $375 round-trip if you'd favor a nonstop deal.
What else should you know?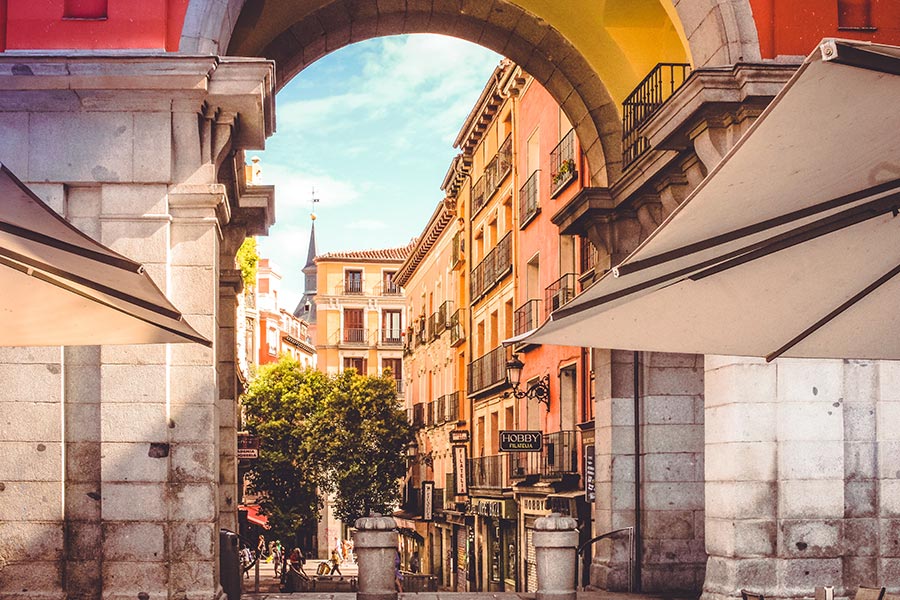 Routes:
BOS/ORD/DFW/FLL/MIA/JFK to BCN,
BWI/BOS/MDW/ORD/FLL/MIA/JFK/DCA/IAD to MAD.
Pay with:
The Platinum Card® from American Express for 5x on airfare booked directly with the airline or through American Express Travel (on up to $500,000 on these purchases per calendar year),
The Citi Prestige® Card for 5x on airfare,
The Citi Premier® Card or Chase Sapphire Reserve for 3x on air travel,
The American Express® Gold Card for 3x on airfare when booked directly with the airline or through Amex Travel,
The Chase Sapphire Preferred Card for 2x on travel.
More helpful tips for those who are planning a trip to Spain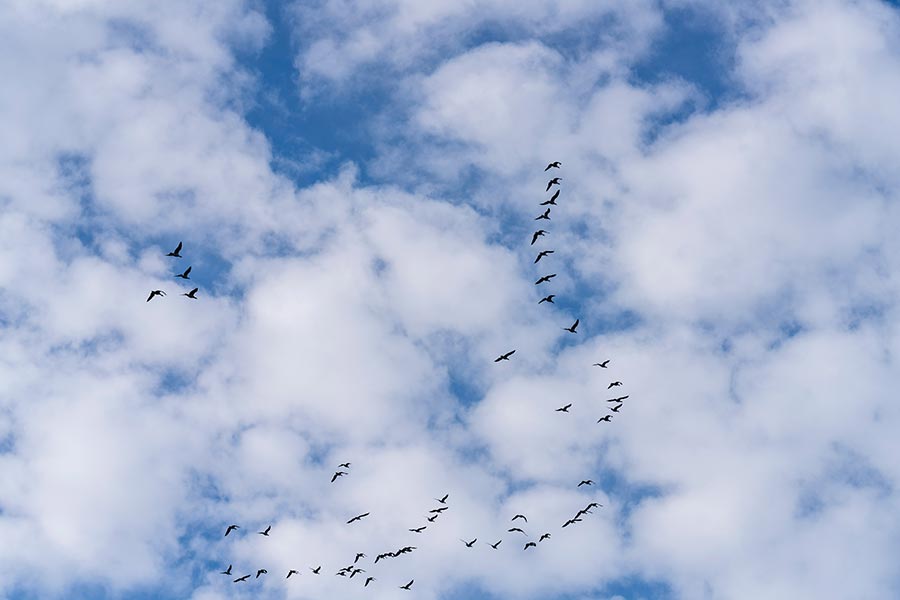 So if you're planning a trip to Spain, we have some more helpful information for you.
You probably know that the fastest and the most convenient way to get to the airport is to use your own car if you have one. However, then you need to leave your vehicle somewhere and do it safely, not too far from the airport you're flying from. In most cases, airports have special on-site parking for that purpose. However, such a parking lot is pretty costly most of the time, and people aren't ready to spend a lot of money at the beginning of a trip. So is there any solution?
The best way to solve this problem is to choose off-site parking. Why, you may ask? We will explain.
There are many reasons which can prove the benefit of this parking type. Here are some of them:
Affordable Rates. Depending on the duration of your trip, you can choose between short-term and long-term airport parking. Anyway, an off-site airport is much cheaper, so you can save your money and spend the most considerable amount on things you really want to see or try while traveling.
Fast service. In contrast with on-site airport parking, which can take quite a long time, off-site parking offers you the convenience of driving directly to the entrance and having a staff member pull your luggage out of your vehicle and load it into the shuttle. Then they will park your car for you. After your baggage is loaded, you can take your seat in the shuttle, which will bring you and your bags to the airport. It is a hassle-free option that is usually faster.
Convenience. When people travel, they may be stressed about making it to the airport on time. If you use off-site parking, you will definitely make your travel experience more convenient, as you use the service of a private company. Even though you may be able to park on-site at the airport in a short-term or long-term airport parking lot, consider using an off-site parking lot service.
We are glad to say that our booking platform, ParkingNearAirports.io, offers travelers online reservations for parking just outside airports that are convenient and affordable. Our experienced team is dedicated to providing travelers parking options at over 100 airports in the U.S. and Canada. The app allows customers to search and compare parking rates at up to 70 percent savings compared to the cost of on-site parking at all major airports.
Now let's take an example. If you're flying from NYC, you can use cheap
car parking JFK
. If you're coming from Baltimore, you can choose affordable
BWI weekly parking
. It just depends on the place you're flying from.
You can always find everything you need on our official website: the best deals for parking near U.S. and Canadian airports,
airport parking rates
, and much more.