The Bahamas established new requirements for travelers. Now, people who bought the tickets on Cruise Line and Disney Cruise Line ships will have to show proof of their vaccination before boarding. These rules will work from September 3rd to November 1st in the most popular destinations on warm-weather cruise itineraries.
New requirements aren't related only to those who have special medical reasons not to be vaccinated. As a result, all people under the age of 12 or older must provide documentation before being allowed to sail. It was written on the official website of Carnival's company.
It's notable that the statement names only Atlantic (East Coast) and Gulf homeports. The cruise line's COVID-19 terms and conditions say about cruisers departing from the West Coast the following:
"Vaccine exclusions for ships departing from Long Beach, California will continue to be accepted for children under the age of 12 and as required by U.S. federal law. Exemptions for children and adults are not guaranteed and are controlled based on the total number of vaccinated guests anticipated on board."
Technically, it means that there can be unvaccinated people sailing from the West Coast who are not younger than 12 years old and don't have particular medical conditions. In this case, at least 95% of guests onboard must be vaccinated. It should be done to comply with U.S. Centers for Disease Control and Prevention (CDC) recommendations.
However, Disney Cruise Line's statement says the following:
"For sailings to the Bahamas from September 3rd, 2021, until November 1st, 2021 … all guests ages 12 and older must be fully vaccinated to board the ship … Guests who choose not to confirm vaccination to meet the requirements of the Bahamas will not be allowed to board the ship."
Most cruises visiting ports in the Bahamas, including private island cruise lines such as Carnival's Half Moon Cay and Disney's Castaway Cay, depart from Florida, where Governor Ron DeSantis signed an executive order forbidding businesses there to call for customers to be vaccinated. However, earlier this month, a Florida judge issued a preliminary injunction in a lawsuit filed by Norwegian Cruise Line, which allowed the NCL to make confirmation of vaccination mandatory for passengers.
In conjunction with this decision, the new Bahamas' protocols and the official approval of the Pfizer COVID-19 vaccine by the U.S. Food and Drug Administration (FDA), Carnival, and Disney have followed Norwegian's lead. Last week, Royal Caribbean also announced that it would require travelers to show their vaccination cards to embark on voyages from Florida.
Besides, the CDC recently released a round of recommendations. For example, it recommends that travelers avoid cruise ships if they have underlying medical conditions or didn't make a vaccine. The CDC also advised that Americans avoid travel to the Bahamas.
Traveling to the Bahamas: how can you save money if you decided to have such a trip?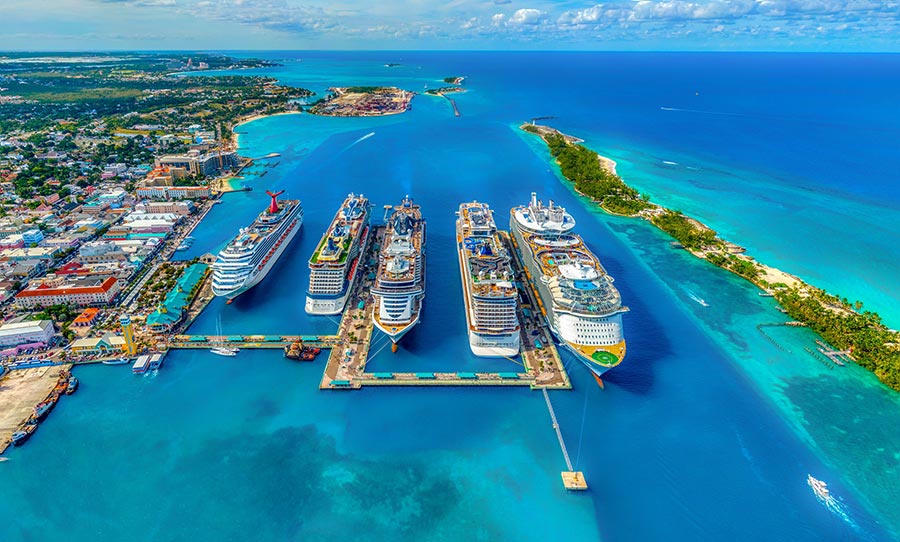 It's pretty clear that everyone wants to save as much money as possible and get excellent services at the same time, especially while traveling. Prefer to get to the cruise port by your own car? If so, please draw special attention to this part of the article.
We suppose you've used to choose on-site parking if you prefer to get to the cruise port by your own vehicle. Most people think that it's much more convenient and faster, as it's the nearest area to the place a ship leaves from. However, they probably forget that this type of parking is too costly. Besides, you will have to face the following unpleasant moments:
You will need to find a spot in a crowded lot,
You will need to carry the luggage all the way down the parking lot,
You must pay expensive fees with no service.
Sounds terrible, right? Is there any solution in such a situation, you may ask? We're happy to say - of course, there is one! If you choose to use the services provided by off-site parking, you won't definitely regret it. So let's take a closer look at this parking type.
What is actually off-site parking?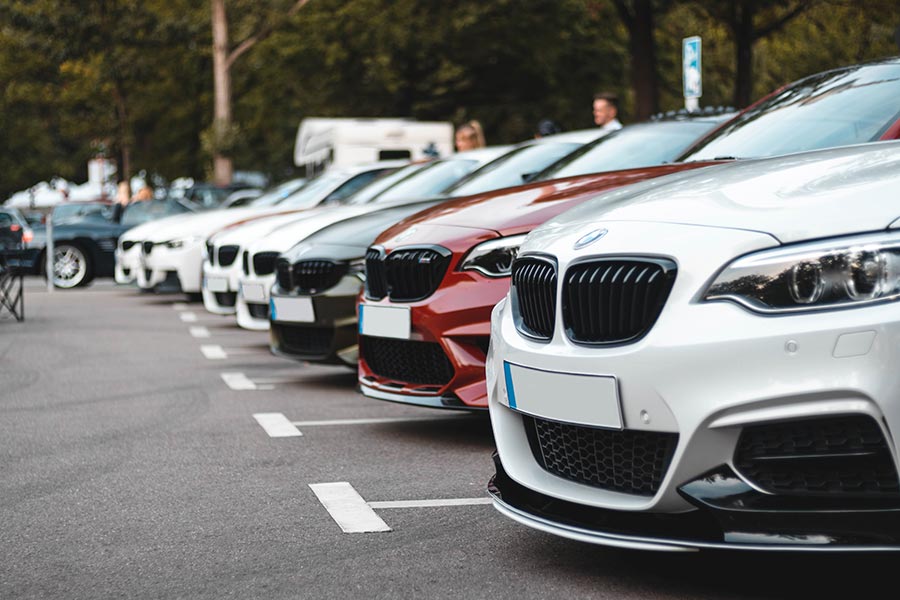 Obviously, no one wants to face all of such difficulties we described above, and you can easily avoid them if you choose an off-site parking option. So let's take a look at how it works.
When you come to the entrance, the staff member pulls your baggage out of your car and loads it to the shuttle, which will take your bags and you later to the cruise port you're leaving from. Then they will find a parking spot and park your car there for you.
Please don't worry about the few miles, which usually separate the parking lot and the cruise port. Off-site parking usually provides free shuttles to and from the cruise port for its customers. Thanks to this, you have no worries about getting stuck in traffic on the way to the cruise port during the peak times. So all you need to do is choose the best time for you and inform the parking lot staff.
In addition, this type of parking is much cheaper, and this is good news, as nobody wants to waste money. Therefore, off-site parking is the perfect option to receive excellent service and save money at the same time.
You can find the best deals right here!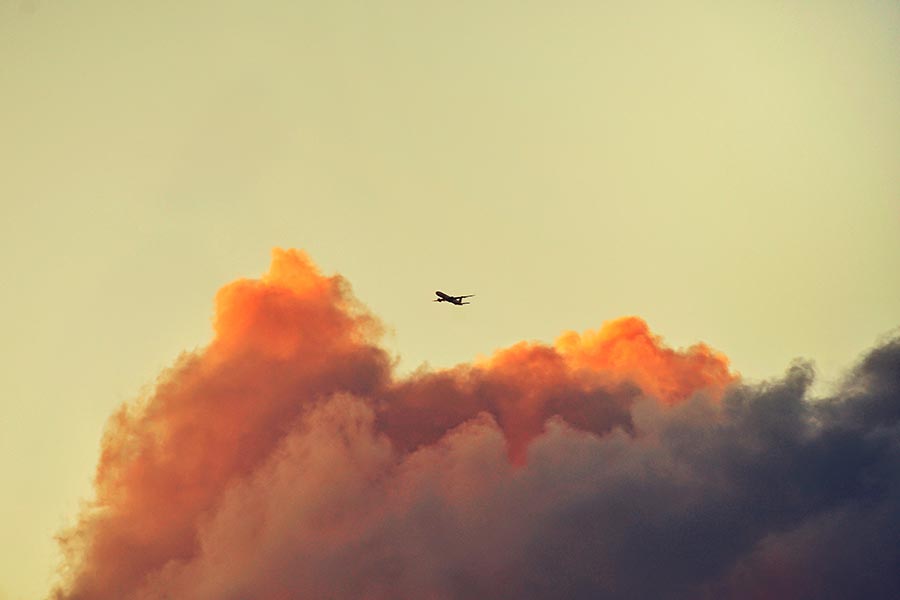 If you're looking for the best deals for cruise ports, you're in the right place.
We are glad to inform you that our booking platform, ParkingNearAirports.io, provides the services for top cruise ports in Florida, Louisiana, Maryland, New Jersey, and Texas. Besides, we offer the best prices on airport car parking and bundles hotel and parking packages.
Our partners are the most reliable parking providers outside the top cruise ports in the United States. We offer their services for passengers who are looking for safe and secure parking for their vehicles.
In addition, we can arrange valet parking, self-parking, or a vehicle to pick you up from the hotel to the terminal and vice versa. Just let us know the dates, choose your preferred services, and we'll get it done for you.
It only takes a few minutes to make a reservation. Get the most affordable rates and experience hassle-free off-site parking.
To understand it better, we would like to give you an example. If your trip starts in Canaveral cruise port, Florida, you can use the services of cheap
parking near Canaveral cruise port
. If you're leaving from the port of Jacksonville, you can choose affordable
parking near JAX cruise port
. So it just depends on the place you're leaving from.
Also, ParkingNearAirports.io offers its customers special
parking coupons
. With the help of these coupons, you can make the price for parking even two times less. So don't forget to use them to save as much money as possible.
You can find all the necessary and helpful information connected with the off-site airport parking on our official website. Enjoy traveling!