We're sure that you haven't been to all the states of the US yet, as this country is kind of a world with many exciting places to visit. Each state seems to be an individual country, which shows its own culture, history, and lifestyle.
With such land at your disposal, it's a bit difficult to choose where to go and what to see. That's why we decided to collect for you a list of the most remarkable cities in the following five states: Alaska, Connecticut, Indiana, Maryland, and Rhode Island. So let's take a closer look at each of them!
1. Alaska, Anchorage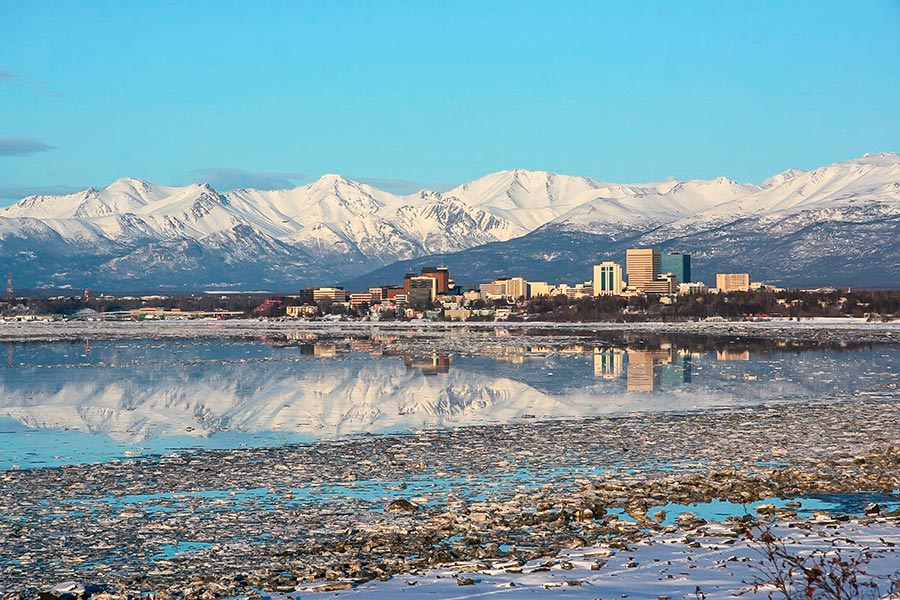 If you're looking for a big city with an atmosphere of a small and cozy one, Anchorage will be the best place to visit in this case. Here you'll be able to savor an impressive culinary scene during one weekend. Besides, you can spend time outside enjoying all the nearby natural attractions such as hiking, skiing, and national park expeditions during the next one.
2. Connecticut, New Haven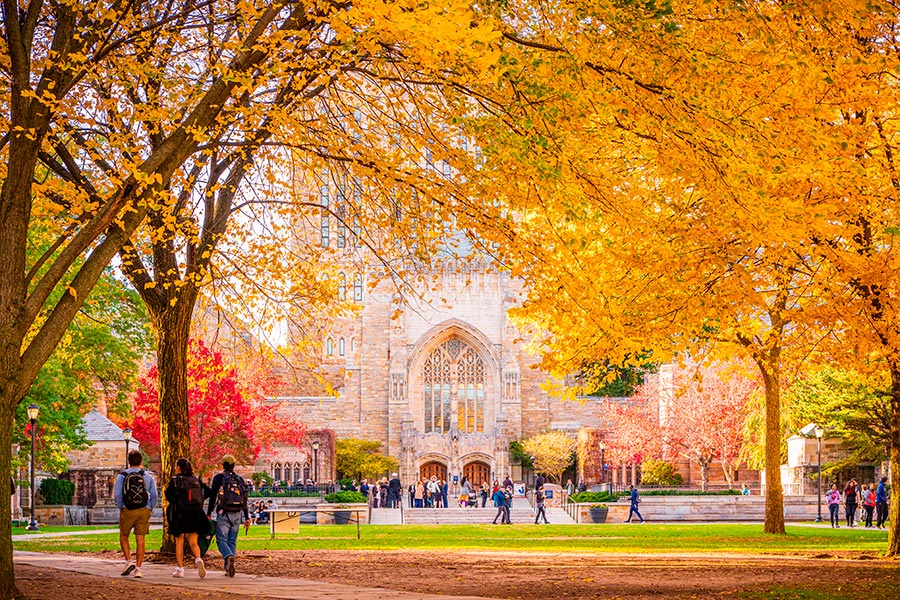 The next city on our list is New Haven, which is located in the state of Connecticut. New Haven claims to be the most prestigious college town, as here you'll find one of the famous universities in the United States - Yale University.
It's said that it's home for the hamburger and the first Connecticut pizza. Besides, if we answer the question "Where to go?" and "What to see?" we can say the following:
First of all, in New Haven, you can taste the original ground beef patty at Louis Lunch (established in 1895!), which was created in 1900 for the on-the-go customer, as well as a slice of Frank Pepe's Pizzeria Napoletana's.
If it's not enticing enough, the city also houses the world's most extensive indoor ropes course.
3. Indiana, Lafayette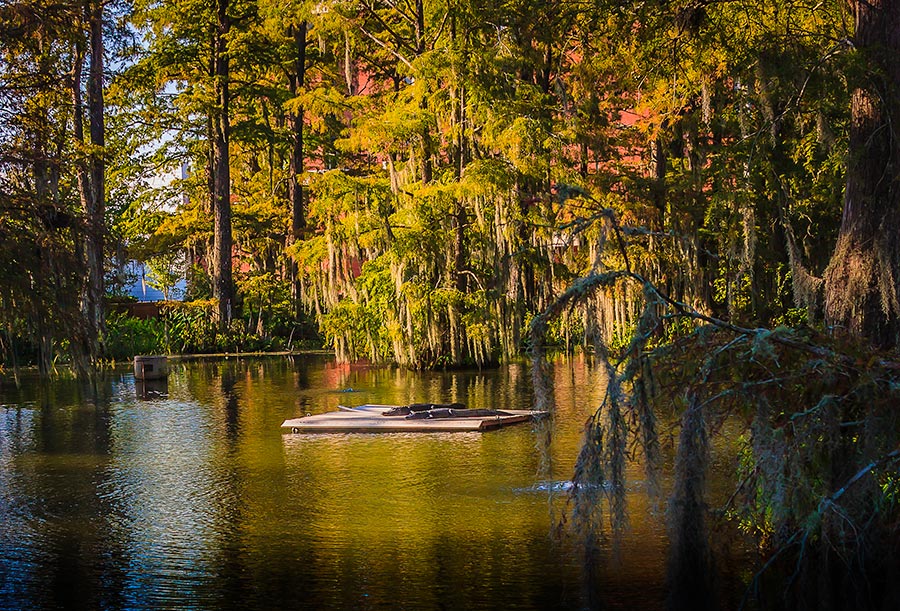 In Lafayette, Indiana, in turn, you'll be able to see a lively sports culture created by the school's talented teams - it lives in esteemed Purdue University, which is placed just over the river in West Lafayette.
In addition, if you're not a fan of the sport, you can enjoy the outdoor activities that sit right on West Lafayette's doorstep. Since there are multiple nature areas, a state park, and a heritage trail all surrounding the town there, it'll be possible to get out and about.
4. Maryland, Annapolis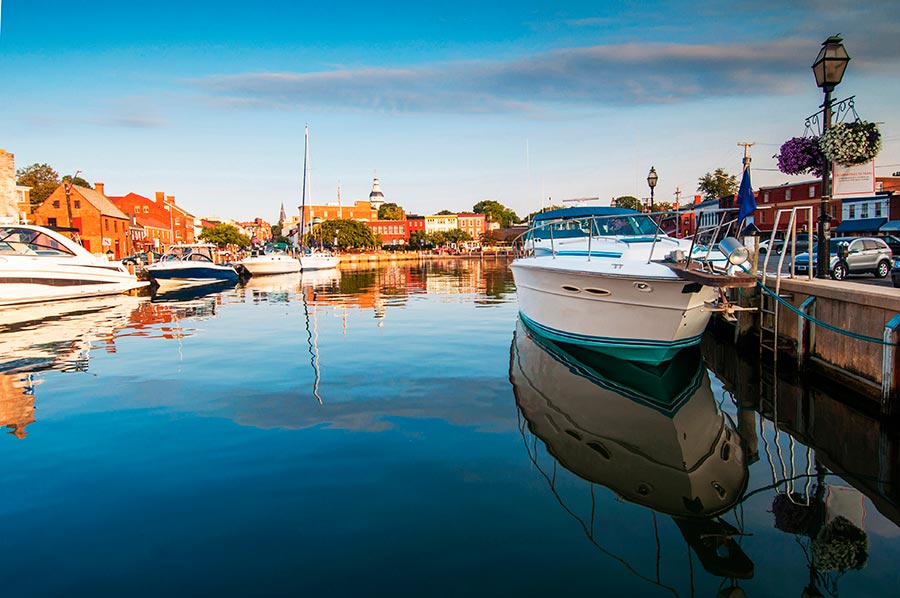 Being one of the oldest cities in the United States, there are lots of historical attractions. But what precisely can you visit in Annapolis?
Firstly, we recommend you go for a walk around the impressively-preserved Historic Annapolis. There you'll see many delicatessens, boutiques, and specialty shops.
Secondly, if you're one of the boat lovers, stop by Ego Alley and admire the expensive boats docked along the waterway. After that, you can grab some Zen time at Quiet Waters Park.
5. Rhode Island, Newport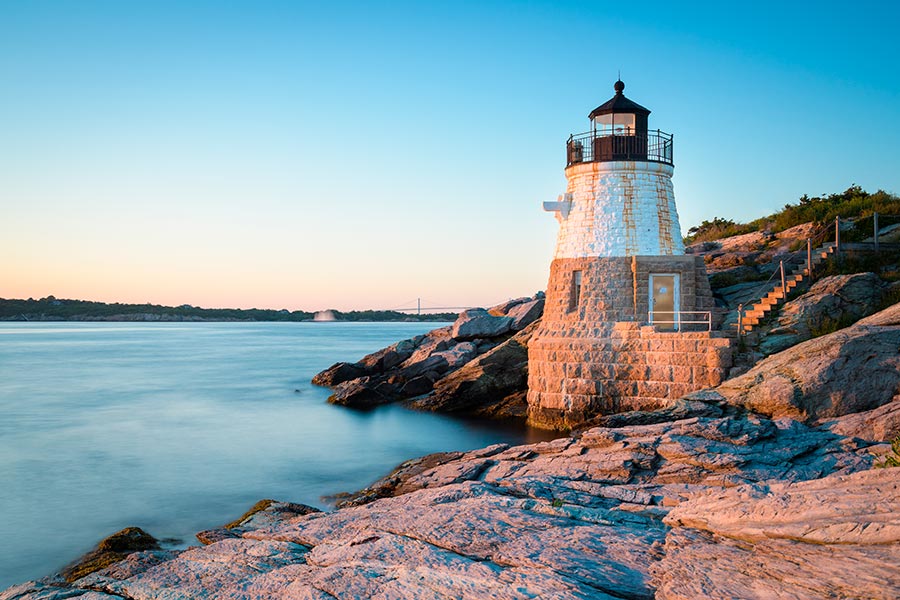 As for the last city on our list - Newport in Rhode Island - we can say it has a wide range of opportunities of things to do here.
If you're looking for some historical attractions, we recommend you take a closer look at the 19th-century mansions - like The Breakers and the Marble House - of the town's former rich and famous, as well as stroll along the 3.5-mile coastal Cliff Walk. Besides, once you've understood you're pretty hungry, visit the following place: Thames Street is Newport's historic main drag chock-full of bars, restaurants, and 17th and 18th-century buildings. Believe us: there you'll find something to your liking and be able to indulge yourself.
Travelers, are you ready to get some helpful tips?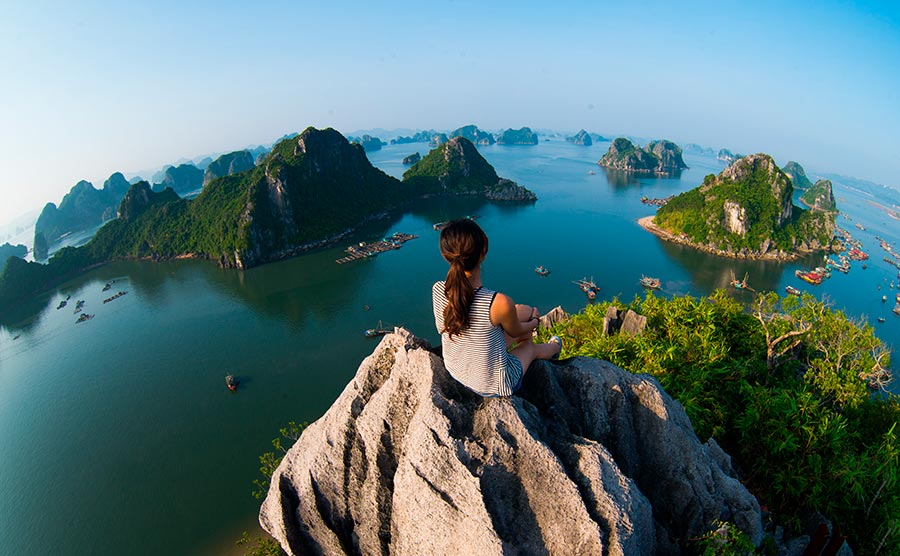 Have you ever heard something about off-site parking? If not, we recommend you take a closer look at this part of the article, as this information will be handy for those who prefer to travel by air and get to the airport by their own car.
Most people suppose that parking at the airport is the fastest and most convenient option for them. However, it's not actually true. We'll explain to you why.
To be true, being in a terminal parking lot isn't convenient at all. Although on-site airport parking is the nearest place where you can leave your vehicle for the period of a trip, you can face the following difficulties:
You will need to find a spot in a crowded lot,
You will need to carry the luggage all the way through the parking lot,
You must pay expensive fees without great service.
Sounds not good, right? However, we found an excellent solution for you - in this case, off-site parking can become a savior for you. So if you're trying to find a parking spot with great service nearby the airport you're flying from and don't want to leave there the most significant part of your budget, pay attention to this option.
How does it work?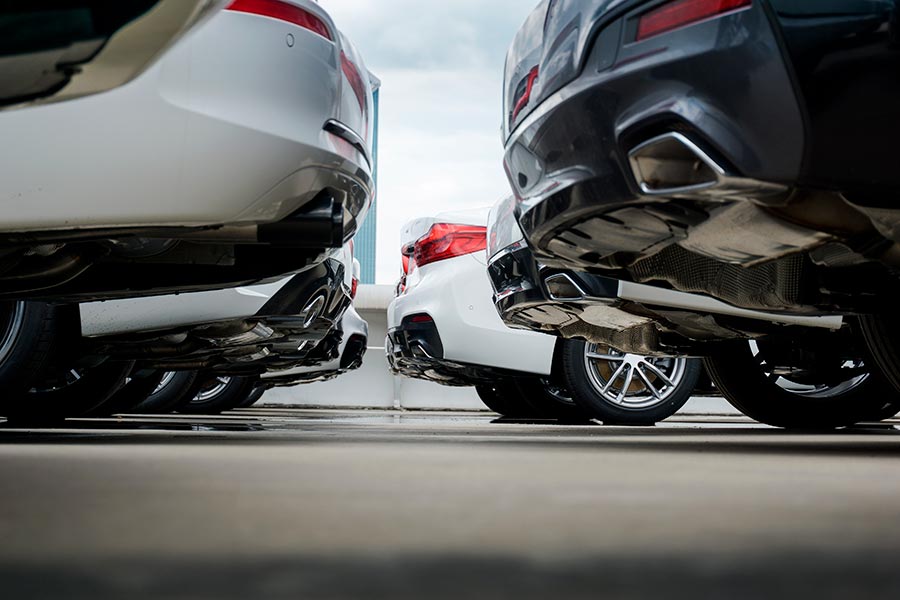 Obviously, people who chose a car as a way to get to the airport want to leave their vehicle safely while traveling and not to face the problems we described above. So what can off-site airport parking offer its customers?
Although a few miles usually separate such parking from the airport, you shouldn't worry about this. Off-site parking provides free shuttles going back and forth between the parking lot and the airport. Thanks to this, it removes any worries about getting stuck in traffic on the way to the airport during peak times. So all you need to do is choose the best time for you and inform the parking lot staff.
How does it work? Actually, everything is straightforward: when you come to the entrance, the staff will remove your luggage from your car and load it onto the shuttle, which will take you and your bags to the terminal. Then, the vehicle will be parked securely.
In addition, this type of parking is much cheaper, and this is good news, as nobody wants to waste money. Therefore, off-site parking is the perfect option to receive excellent service and save money at the same time.
Want to find some great offers? You don't need to go somewhere - just find it right here!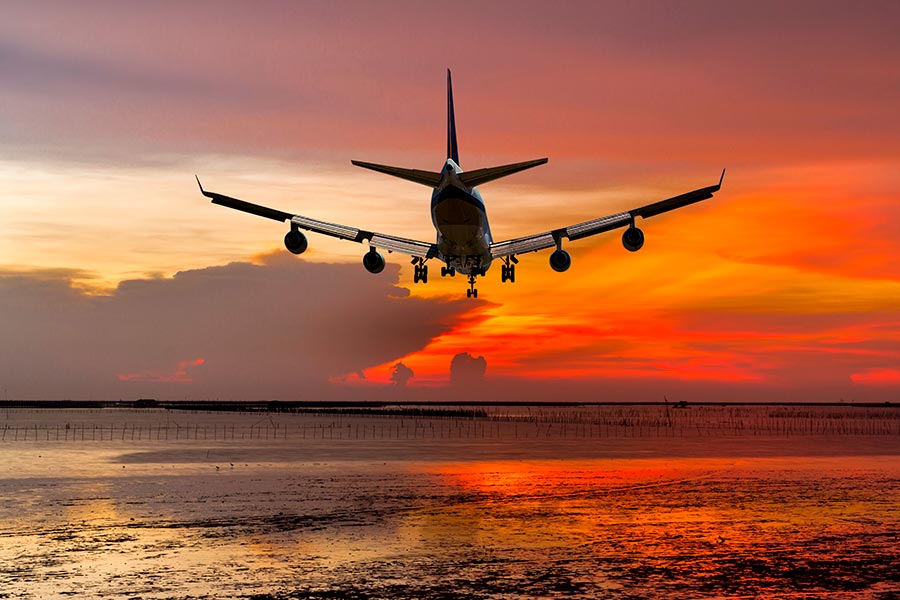 We're glad to inform you that you can find this solution right here. Our booking platform, ParkingNearAirports.io, offers the best prices on airport car parking and bundles hotel and parking packages. Besides, we provide the services for top cruise ports in Florida, Louisiana, Maryland, New Jersey, and Texas.
Our platform allows you to reserve a parking spot through a few clicks within the application. As a result, customers receive a booking confirmation and a guaranteed parking spot upon arrival at the off-airport lot. Besides, if plans change, you can cancel hassle-free and receive a refund.
To understand it better, we would like to give you an example. Let's imagine that you live in New York. If you're planning a trip to Maryland, you can use the services of cheap
parking near EWR
. If you're coming from Maryland, the situation is the same - you can choose affordable
BWI car parking
. So it just depends on the place you're flying from.
Also, ParkingNearAirports.io offers its customers special
airport parking reservations coupons
. With the help of these coupons, you can make the price for parking even two times less. So don't forget to use them to save as much money as possible.
You can find all the necessary and helpful information connected with the off-site airport parking on our official website. Enjoy traveling!