In addition to 137 islands, islets, and atolls, the Hawaiian archipelago is also home to eight large islands, and six of them are fortunately open to tourists.
Actually, each of those islands is unique, so it's better to welcome information before your trip. Want to spend your vacation in Hawaii? We've listed the top 3 Hawaiian islands you should definitely visit the next time. Believe us: you won't regret it. So let's start!
1. Kauai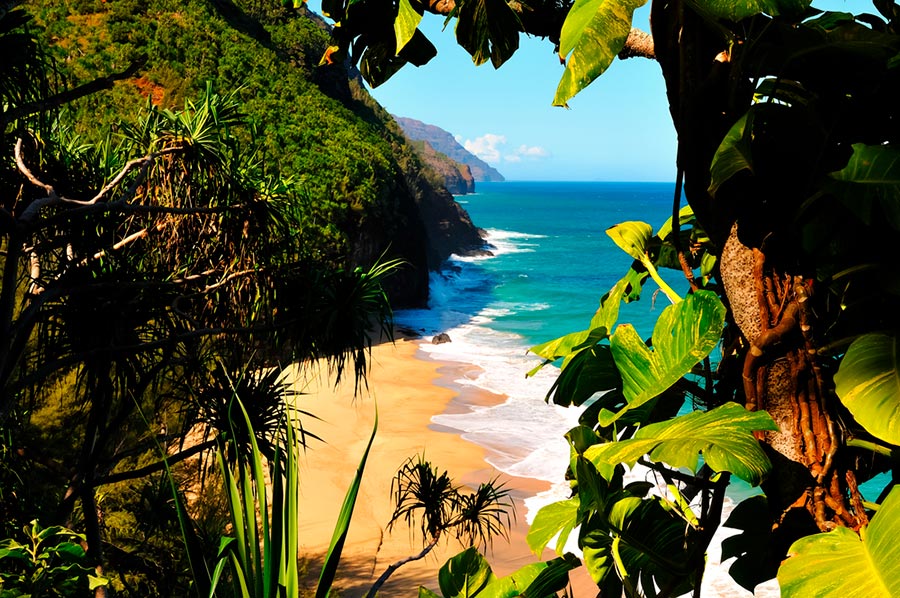 The best island on our today's list is Kauai. Why? Which advantages does it have, you may ask? So let's take a closer look.
Below you'll find some facts for better understanding:
Kauai's "it factor" goes beyond the island's tropical landscapes and the magnificent coastline and is associated mainly with its laid-back vibe.
The island's location makes it slightly wetter than the rest of Hawaii. However, Kauai provides a stable combination of sun and rain, leading to amazing rainbows on the coast.
Precipitation also adds greenery to the island, creating a lush background for some of the best tourist routes in Hawaii.
In addition, there are some popular resorts if you're looking for such a vacation type.
In general, the beauty and rhythm of the island's life will make you forget about your problems, which is the stuff that great vacations are made of. So you'll begin to understand why Kauai surpasses all others from the moment your plane lands there.
2. Maui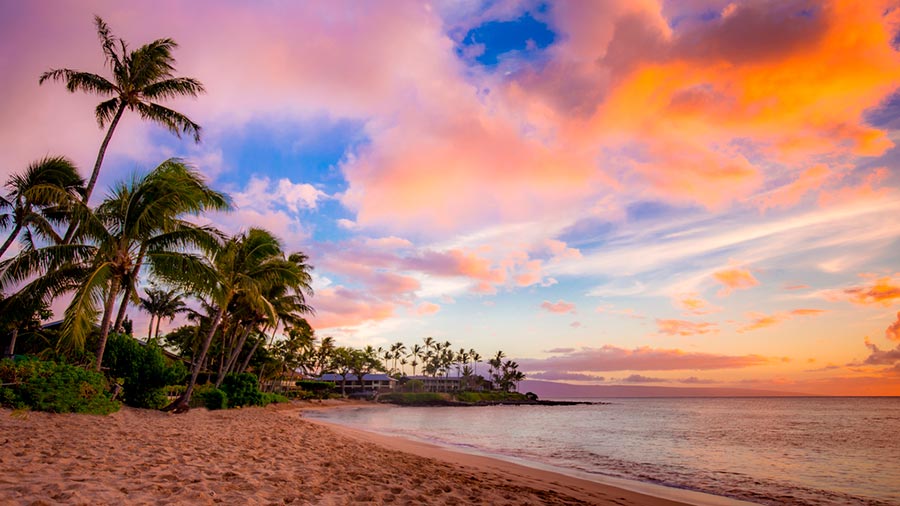 The second place takes Maui - an island that can easily be called one of the most recognizable and popular Hawaiian islands with its endless beaches, white sand, and swaths of thick jungle forest. Actually, for many travelers, Maui ranks first on the list, as this must-visit destination offers a combination of excellent restaurants, fun shops, and some of the most beautiful landscapes on Earth. In addition to the stunning beaches that make Maui a favorite of many, the island offers a wide range of exciting entertainment, such as surviving the hairpin turns on the Road to Hana, watching pods of humpback whales, and observing sharks at the Maui Ocean Center. However, all these advantages go into several drawbacks - the coveted island is pretty expensive to visit, and it's often crowded during a busy season.
3. Hawaii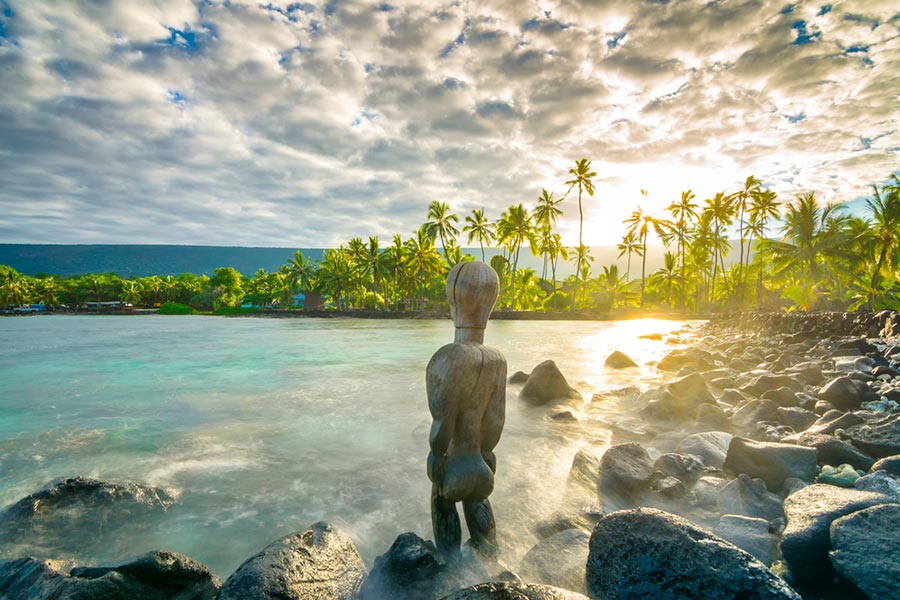 The third place we've given to Hawaii. "But it's the name of the state!" you'll say. Right, but it's also the official name of the "Big Island." So let's deal with it!
Even though the island's official name is Hawaii, it's better known as the "Big Island." This nickname is truly appropriate, as it's the largest and youngest of the Hawaiian Islands. The Big Island offers visitors a look at the vast biodiversity of the Hawaiian ecosystem. Home to Mauna Kea, an active volcano and the highest mountain on Earth from the base to the summit, Hawaii is a dream vacation for outdoor lovers. There you'll be able to stargaze atop an active volcano, camp on black sand beaches, hike through the rainforest, and snorkel the coral shelf at Captain Cook. On the other hand, if your idea of a Hawaiian holiday involves sipping Mai Tais in a sun lounger, this particular island may not be for you.
Want to find helpful information (or some tips) that will help you plan your trip? Everything is here!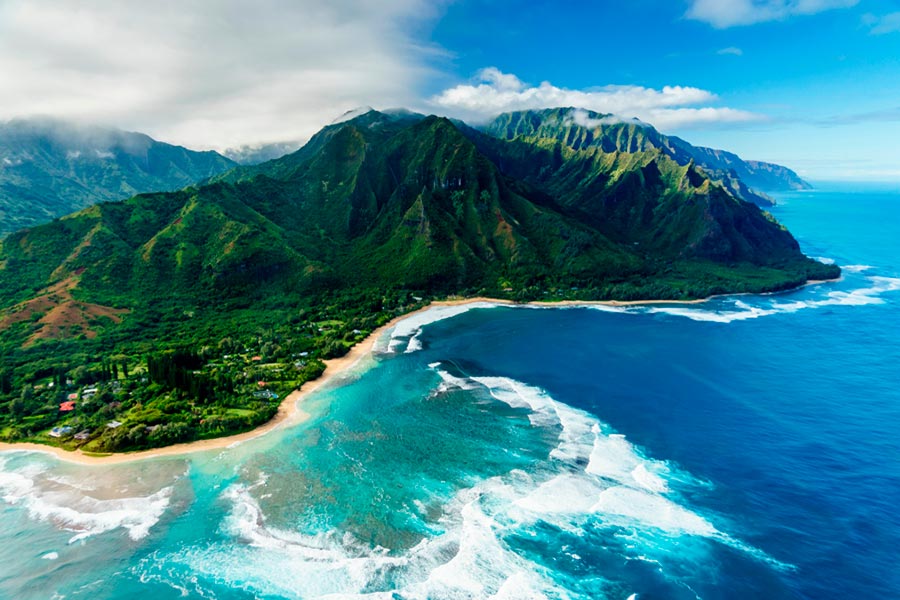 Have you ever heard something about off-site parking? If not, we recommend you take a closer look at this part of the article, as this information will be handy for those who prefer to travel by air and get to the airport by their own car.
Most people suppose that parking at the airport is the fastest and most convenient option for them. However, it's not actually true. We'll explain to you why.
To be true, being in a terminal parking lot isn't convenient at all. Although on-site airport parking is the nearest place where you can leave your vehicle for the period of a trip, you can face the following difficulties:
You will need to find a spot in a crowded lot,
You will need to carry the luggage all the way through the parking lot,
You must pay expensive fees without great service.
Sounds not good, right? However, we found an excellent solution for you - in this case, off-site parking can become a savior for you. So if you're trying to find a parking spot with great service nearby the airport you're flying from and don't want to leave there the most significant part of your budget, pay attention to this option.
How does it work?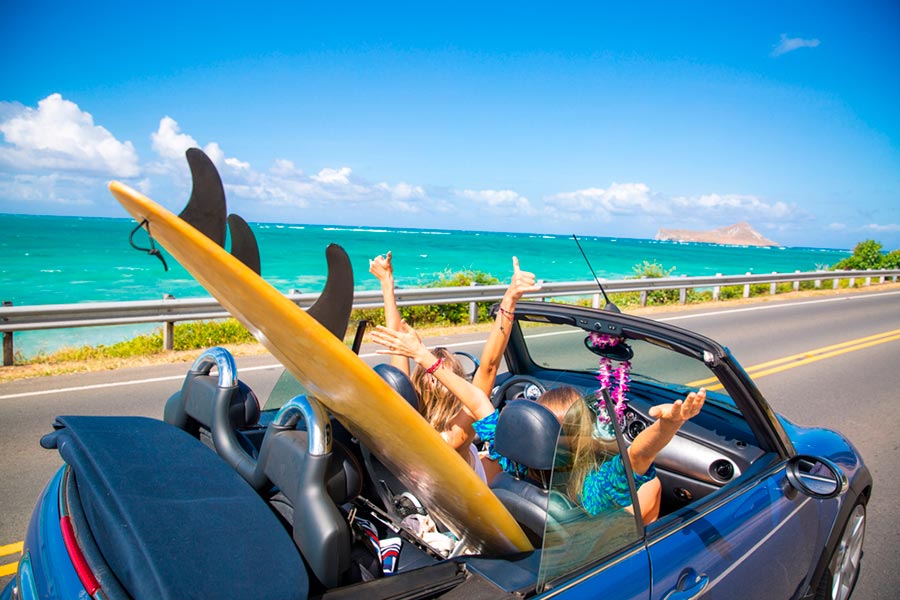 Obviously, people who chose a car as a way to get to the airport want to leave their vehicle safely while traveling and not to face the problems we described above. So what can off-site airport parking offer its customers?
Although a few miles usually separate such parking from the airport, you shouldn't worry about this. Off-site parking provides free shuttles going back and forth between the parking lot and the airport. Thanks to this, it removes any worries about getting stuck in traffic on the way to the airport during peak times. So all you need to do is choose the best time for you and inform the parking lot staff.
How does it work? Actually, everything is straightforward: when you come to the entrance, the staff will remove your luggage from your car and load it onto the shuttle, which will take you and your bags to the terminal. Then, the vehicle will be parked securely.
In addition, this type of parking is much cheaper, and this is good news, as nobody wants to waste money. Therefore, off-site parking is the perfect option to receive excellent service and save money at the same time.
Want to find some great offers? You don't need to go somewhere - just find it right here!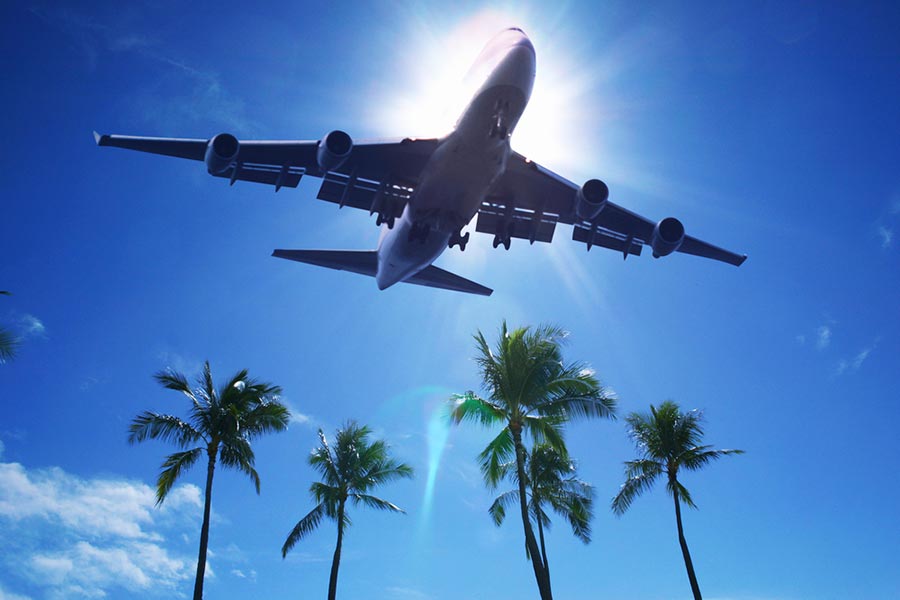 We're glad to inform you that you can find this solution right here. Our booking platform, ParkingNearAirports.io, offers the best prices on airport car parking and bundles hotel and parking packages. Besides, we provide the services for top cruise ports in Florida, Louisiana, Maryland, New Jersey, and Texas.
Our platform allows you to reserve a parking spot through a few clicks within the application. As a result, customers receive a booking confirmation and a guaranteed parking spot upon arrival at the off-airport lot. Besides, if plans change, you can cancel hassle-free and receive a refund.
To understand it better, we would like to give you an example. Let's imagine that you live in New York City. If you're planning a trip to Hawaii, you can use the services of cheap
parking near LGA Airport with shuttle
. If you're coming from San Francisco, California, the situation is the same - you can choose affordable
San Francisco Airport long-term parking
. So it just depends on the place you're flying from.
Also, ParkingNearAirports.io offers its customers special
airport parking reservations coupons
. With the help of these coupons, you can make the price for parking even two times less. So don't forget to use them to save as much money as possible.
You can find all the necessary and helpful information connected with the off-site airport parking on our official website. Enjoy traveling!