Love extreme? Want to experience an adrenaline rush? If so, you've fortunately come to the right place. In today's article, we'll tell you about the terrifying attractions in the heart of America - New York City.
If you live in NYC and want to put yourself to the test, we recommend you take a closer look at the new NYC attractions - City Climb and Summit One Vanderbilt. More details about those places (for example, what's so special about them) you'll find below, so let's start and check it. Come on!
City Climb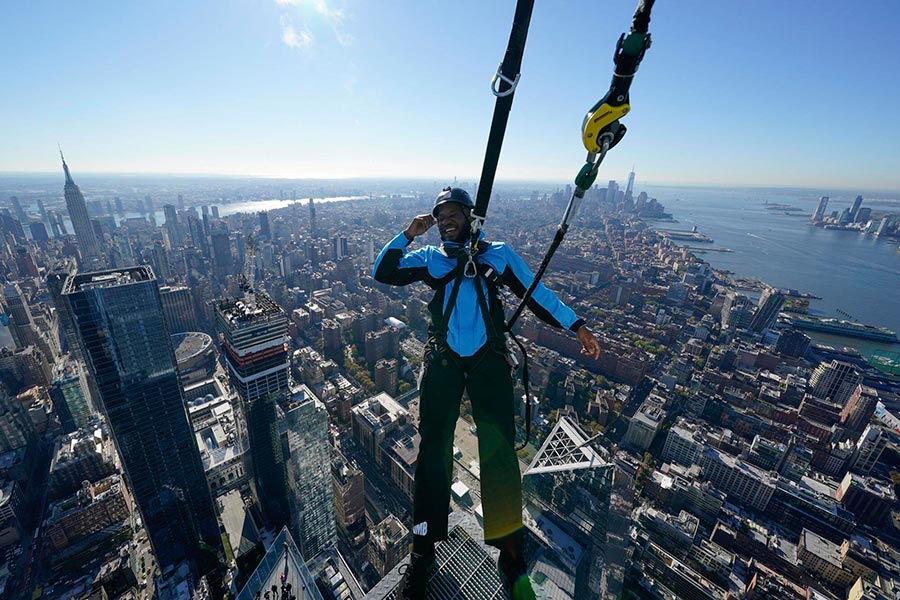 Want to see the hilly outline of Pennsylvania on the horizon? If so, we're glad to present the newest and most extreme attraction in New York City - City Climb: Hudson Yards'. Believe us: there, you'll be able to experience the full range of emotions only for $185.
What's special about this place, you may ask? We'll answer in a few words. First, everything you're secured with is a harness, two cables, and some triple-fastened carabiner clips attached to the tower's exterior. During the process, if you look down, you notice that nothing but your equipment separates you from the ground some 1,200 feet below. So your palms sweat, and your stomach drops.
In addition, be ready to hear from someone, "You might see me soil my pants," as this attraction can even make you have nightmares. So if you're an extreme fan and looking for something special, this place will be perfect for you.
Ascent at Summit One Vanderbilt
"Don't look down!", "That's a little scary!", "Looking down freaks me out!" - such phrases you can hear from people who decided to visit Summit One Vanderbilt attraction. What is it, and why is it so scary to be there? Let's take a closer look.
As you may remember, the Summit One Vanderbilt observation deck opened its doors for visitors in October. Actually, the ascent is the most exciting feature there. Although it's not as terrifying as City Climb, braving this attraction gives the right to its own bragging.
Want to admire the view of the sun-kissed Verrazano Bridge and the sparkling ocean beyond it? It's available there! However, keep in mind one crucial moment: you might suffer from any vertigo at this place.
If we speak about the ticket cost, it's only $59.
Levitation at Summit One Vanderbilt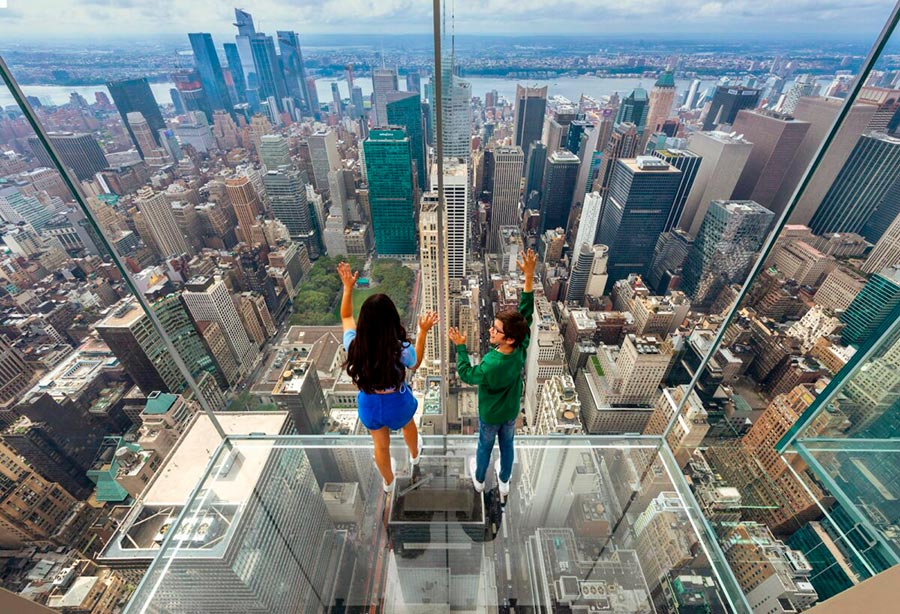 The last option will be perfect for the less daring. Your choice is levitation at Summit One Vanderbilt!
The Levitation attraction - two glass skyboxes on the 92nd floor that protrude from the facade of the building - hang at the height of 1,063 feet above Madison Avenue, showing a clear view of it far below. This feature, which requires the purchase of a less-expensive general admission ticket (from $39 for adults), attracted its own line of interested participants.
However, after taking a quick photo with a west-facing view of New Jersey in the background, visitors have to leave the pods to keep the line moving. So actually, you'll be rushed through without having much time to make sense of the surroundings and feel any shock from looking down.
You'll probably agree that everything else seems to be child's play in comparison after braving City Climb.
Travelers, here you'll find some helpful tips for your forthcoming trip!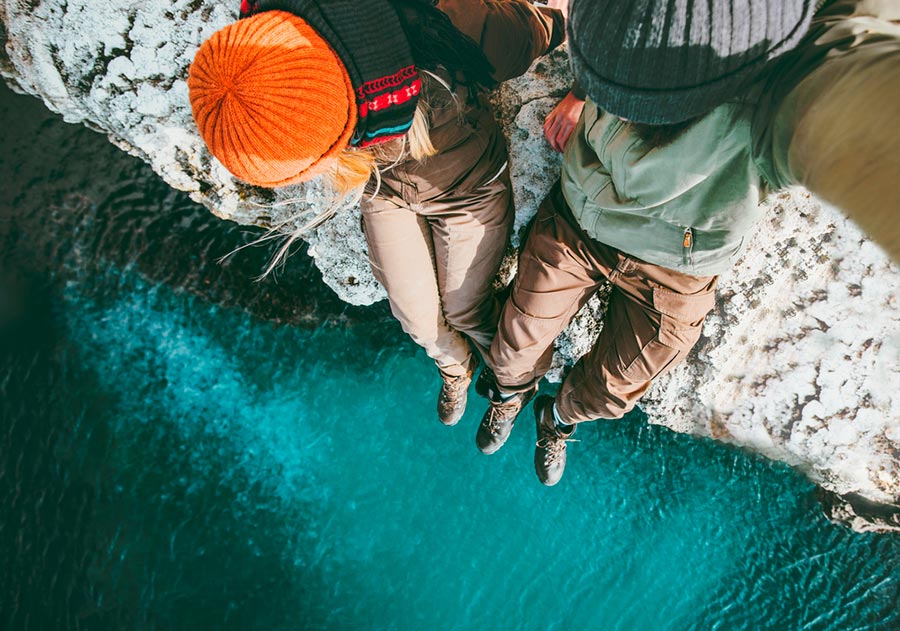 Have you ever heard something about off-site parking? If not, we recommend you take a closer look at this part of the article, as this information will be handy for those who prefer to travel by air and get to the airport by their own car.
Most people suppose that parking at the airport is the fastest and most convenient option for them. However, it's not actually true. We'll explain to you why.
To be true, being in a terminal parking lot isn't convenient at all. Although on-site airport parking is the nearest place where you can leave your vehicle for the period of a trip, you can face the following difficulties:
You will need to find a spot in a crowded lot,
You will need to carry the luggage all the way through the parking lot,
You must pay expensive fees without great service.
Sounds not good, right? However, we found an excellent solution for you - in this case, off-site parking can become a savior for you. So if you're trying to find a parking spot with great service nearby the airport you're flying from and don't want to leave there the most significant part of your budget, pay attention to this option.
How does it work?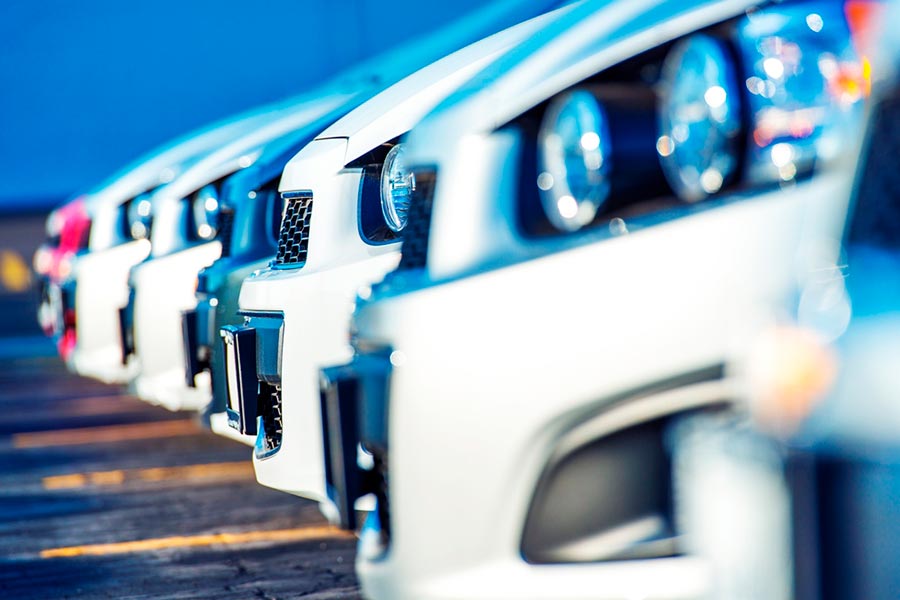 Obviously, people who chose a car as a way to get to the airport want to leave their vehicle safely while traveling and not to face the problems we described above. So what can off-site airport parking offer its customers?
Although a few miles usually separate such parking from the airport, you shouldn't worry about this. Off-site parking provides free shuttles going back and forth between the parking lot and the airport. Thanks to this, it removes any worries about getting stuck in traffic on the way to the airport during peak times. So all you need to do is choose the best time for you and inform the parking lot staff.
How does it work? Actually, everything is straightforward: when you come to the entrance, the staff will remove your luggage from your car and load it onto the shuttle, which will take you and your bags to the terminal. Then, the vehicle will be parked securely.
In addition, this type of parking is much cheaper, and this is good news, as nobody wants to waste money. Therefore, off-site parking is the perfect option to receive excellent service and save money at the same time.
Want to find some great offers? You don't need to go somewhere - just find it right here!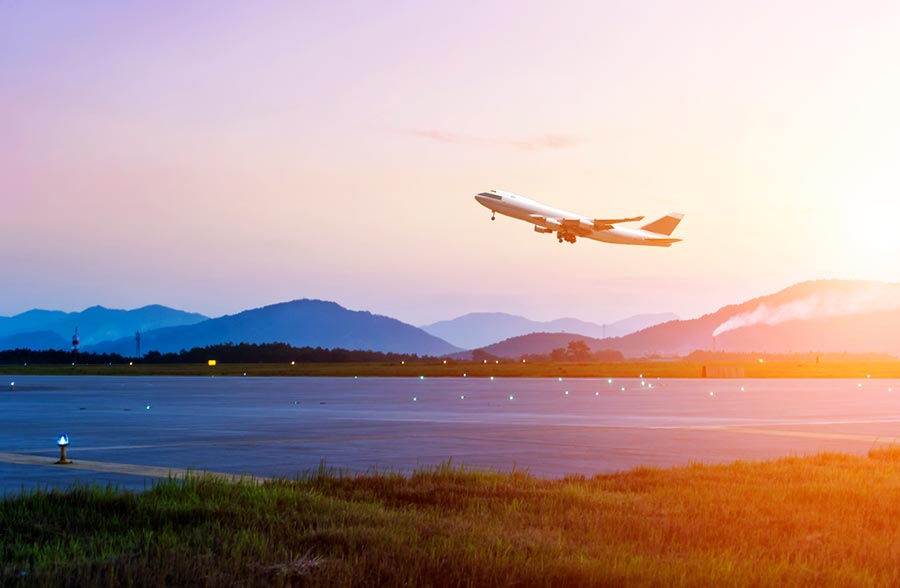 We're glad to inform you that you can find this solution right here. Our booking platform, ParkingNearAirports.io, offers the best prices on airport car parking and bundles hotel and parking packages. Besides, we provide the services for top cruise ports in Florida, Louisiana, Maryland, New Jersey, and Texas.

Our platform allows you to reserve a parking spot through a few clicks within the application. As a result, customers receive a booking confirmation and a guaranteed parking spot upon arrival at the off-airport lot. Besides, if plans change, you can cancel hassle-free and receive a refund.
To understand it better, we would like to give you an example. Let's imagine that you live in Baltimore, Maryland. If you're planning a trip to New York, you can use the services of cheap airport parking Baltimore. If you're coming from New York, the situation is the same - you can choose affordable Buffalo NY airport parking. So it just depends on the place you're flying from.
Also, ParkingNearAirports.io offers its customers special airport parking reservations coupons. With the help of these coupons, you can make the price for parking even two times less. So don't forget to use them to save as much money as possible.
You can find all the necessary and helpful information connected with the off-site airport parking on our official website. Enjoy traveling!