Even though pandemic harms traveling, people now pay more attention to travel insurance.
The most popular questions are "What happens if I get infected while traveling?", "What if I have to quarantine?" etc. According to the president of Seven Corners, Jeremy Murchland, Covid-19 created an increased awareness of travel insurance.
However, will it help with the new Covid-19 variant, Omicron, which led to the new travel restrictions and requirements? Our today's article will give you all the answers to your questions. So let's check!
Does travel insurance cover Covid-19, including the new Omicron variant?
Yes. Now, insurance policies consider all the Covid-19 variants, including Omicron, like any other medical emergency.
However, it's crucial to obtain travel insurance before getting sick. So travelers should pay attention to this moment. Here's what Meghan Walch, the product manager of InsureMyTrip, says about that:
"You aren't able to buy auto insurance after you've already met with an accident. It's intended for emergencies. So you have to purchase it in advance."
I'm traveling internationally. If borders close because of Omicron, am I covered through travel insurance?
No. Most insurance policies don't cover your expenses if your foreign destination closes its borders. Some exceptions go for a government-issued travel warning to a destination, which is generally not a covered reason to make a claim.
Given the added uncertainties of Omicron, should I consider a 'Cancel for Any Reason' policy?
Cancel for Any Reason (C.F.A.R.) allows you to claim for costs recoveries if you decide not to have a trip for any reason, including border closures or fear of getting infected with Covid-19. The C.F.A.R.'s main problem is that it's pretty expensive, should be obtained within some weeks of booking a trip, and will only return 50-70% of nonrefundable trip costs.

What about quarantine and medical expenses?
First of all, make sure that your policy covers all these expenses. As for the medical coverage, you need to clarify the following: many policies won't cover your costs abroad, which is an additional reason to consider coverage if you're traveling internationally.
Do some destinations require travel insurance?
Yes. The main reason for that is to cover medical help or quarantine accommodations in the event that it's found a traveler is infected with Covid-19.
Do I need insurance if I have bookings with flexible cancellation policies?
If you've already made hotel reservations that allow you to cancel it free of charge 24 to 48 hours in advance, the insurance isn't so necessary. The same can be said about the flights. You're covered if your flight can be changed and will be provided with a voucher or refund in case of cancellation.
I have rented a house with restrictive cancellation penalties. Can I insure against those?
Yes. Vacation home rentals from Airbnb etc., can be considered the same way as other types of accommodation that don't provide a refund. In this case, you'd want to receive a policy for the amount you would lose if you had to refuse to travel for a covered reason, for example, due to illness. But, again, fear of travel isn't a covered cause; for that, you'll need C.F.A.R.
Travelers, there are some more helpful tips for you!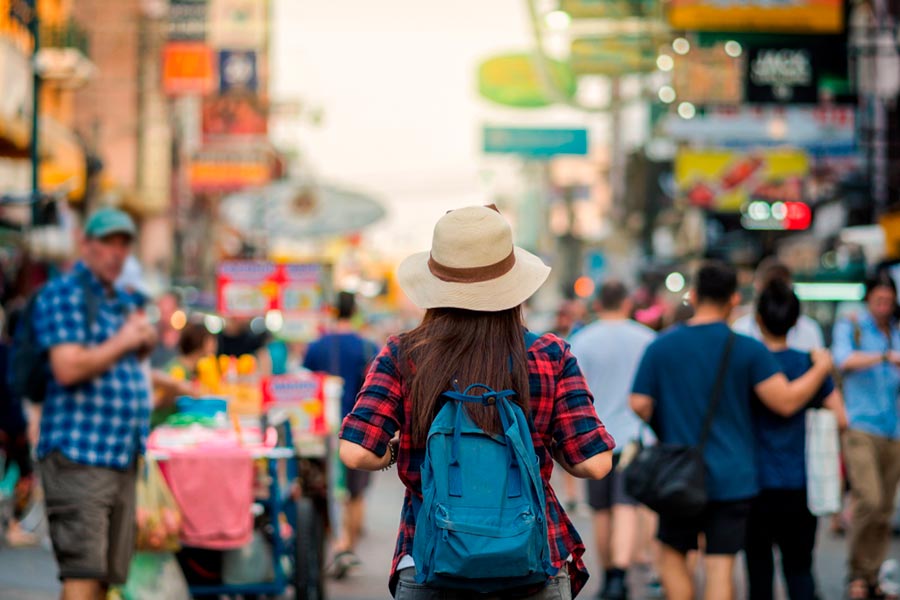 Have you ever heard something about off-site parking? If not, we recommend you take a closer look at this part of the article, as this information will be handy for those who prefer to travel by air and get to the airport by their own car.
Most people suppose that parking at the airport is the fastest and most convenient option for them. However, it's not actually true. We'll explain to you why.
To be true, being in a terminal parking lot isn't convenient at all. Although on-site airport parking is the nearest place where you can leave your vehicle for the period of a trip, you can face the following difficulties:
You will need to find a spot in a crowded lot,
You will need to carry the luggage all the way through the parking lot,
You must pay expensive fees without great service.
Sounds not good, right? However, we found an excellent solution for you - in this case, off-site parking can become a savior for you. So if you're trying to find a parking spot with great service nearby the airport you're flying from and don't want to leave there the most significant part of your budget, pay attention to this option.
How does it work?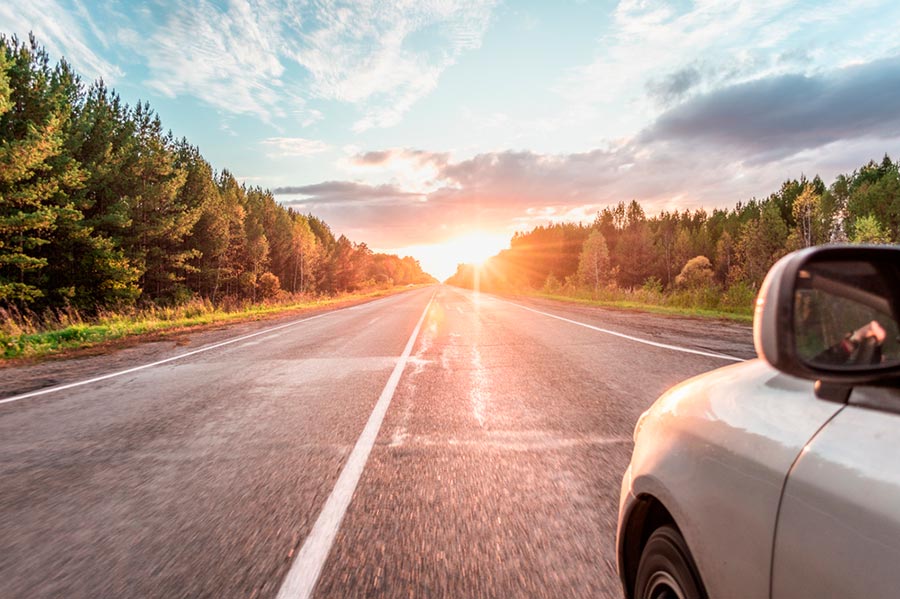 Obviously, people who chose a car as a way to get to the airport want to leave their vehicle safely while traveling and not to face the problems we described above. So what can off-site airport parking offer its customers?
Although a few miles usually separate such parking from the airport, you shouldn't worry about this. Off-site parking provides free shuttles going back and forth between the parking lot and the airport. Thanks to this, it removes any worries about getting stuck in traffic on the way to the airport during peak times. So all you need to do is choose the best time for you and inform the parking lot staff.
How does it work? Actually, everything is straightforward: when you come to the entrance, the staff will remove your luggage from your car and load it onto the shuttle, which will take you and your bags to the terminal. Then, the vehicle will be parked securely.
In addition, this type of parking is much cheaper, and this is good news, as nobody wants to waste money. Therefore, off-site parking is the perfect option to receive excellent service and save money at the same time.
Want to find some great offers? You don't need to go somewhere - just find it right here!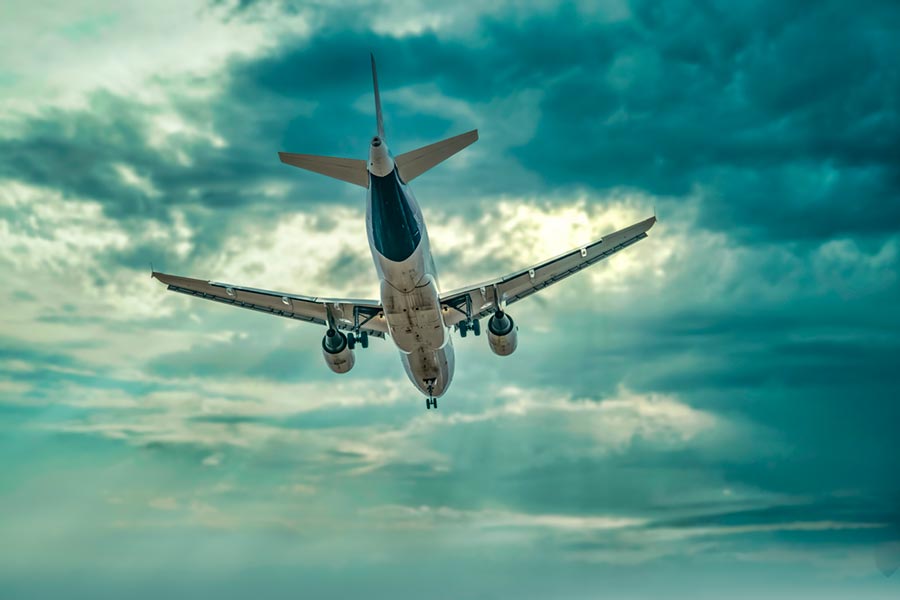 We're glad to inform you that you can find this solution right here. Our booking platform, ParkingNearAirports.io, offers the best prices on airport car parking and bundles hotel and parking packages. Besides, we provide the services for top cruise ports in Florida, Louisiana, Maryland, New Jersey, and Texas.
Our platform allows you to reserve a parking spot through a few clicks within the application. As a result, customers receive a booking confirmation and a guaranteed parking spot upon arrival at the off-airport lot. Besides, if plans change, you can cancel hassle-free and receive a refund.
Also, ParkingNearAirports.io offers its customers special
airport parking reservations coupons
. With the help of these coupons, you can make the price for parking even two times less. So don't forget to use them to save as much money as possible.
You can find all the necessary and helpful information connected with the off-site airport parking on our official website. Enjoy traveling!