You can buy sweets, present a big bunch of flowers, or gift sparkling jewelry for your other half, but nothing could be more romantic than going on a trip together. That's why we've made a list of the top 5 most romantic towns in the United States, where you'll be able to spend the perfect weekend alone. So let's not waste time and take a closer look at each of them!
1. Montauk, New York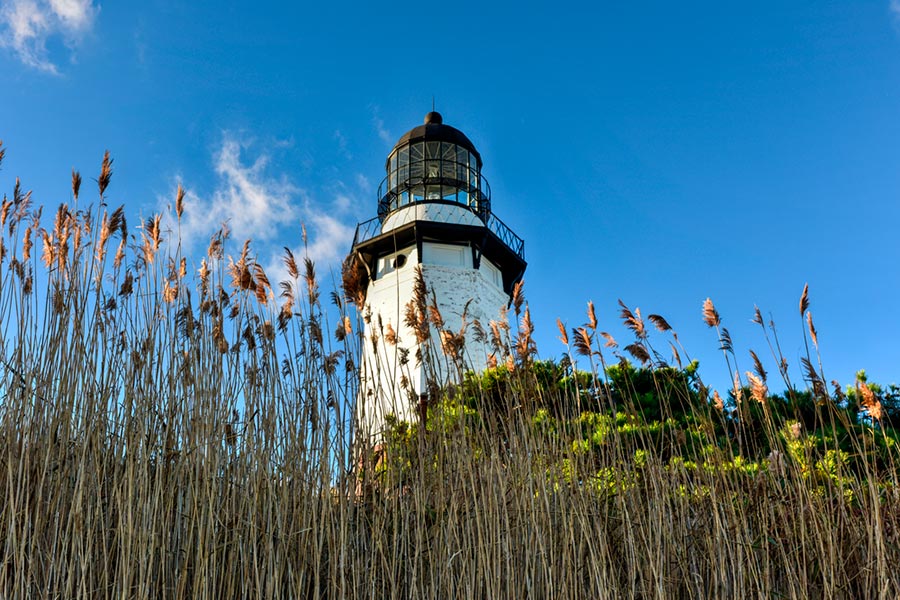 The seaside village of Montauk is located just 120 miles east of New York City. You'll definitely love this place because there, you'll be able to experience a Hamptons-esque vacation, but with a laid-back vibe.
Where to go? First of all, we recommend you walk along the rugged cliffs of Montauk State Park and go on a picnic and watch the birds in Hither Hills State Park.
Besides, pay special attention to the Montauk Point Lighthouse, New York State's oldest lighthouse built in 1796. Actually, the most inspiring thing is to see the sun dip mesmerizingly below the horizon of the Atlantic Ocean, being on the top of the building.
2. Bar Harbor, Maine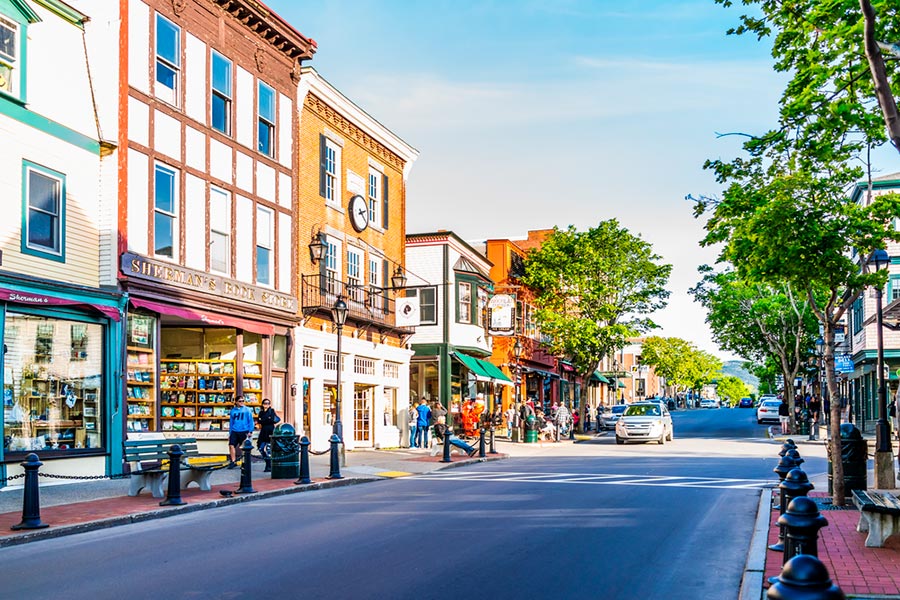 Bar Harbor, in turn, is placed in Maine's sole national park. So if you and your other half love active rest, this destination will be perfect for you, as it's home to stunning granite sea cliffs, forested trails, and rocky beaches.
What to see there, you may ask? Here are the best places you should definitely visit and things you should definitely do:
Stop in its kitschy souvenir shops and chic cafes,
Relax in Bar Harbor Inn Spa,
Taste its fresh fish and enjoy the salty sea air.
3. Amelia Island, Florida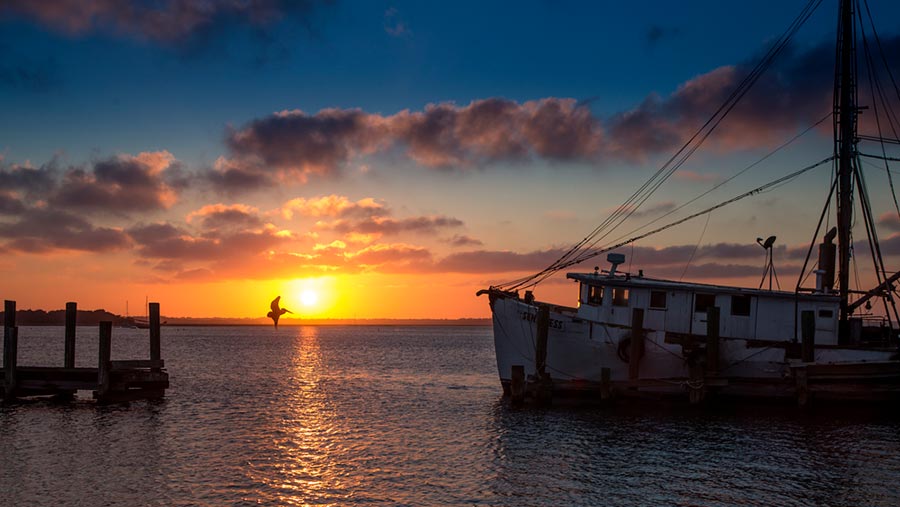 Want to rest in a Florida resort and enjoy old-timey romance at the same time? If so, Amelia Island will be perfect for you! Here you'll be able to see Victorian-era mansions and historic homes turned into B&Bs, as well as experience dreamy walks or horseback rides along the Atlantic Ocean's shore. As for the place to stay, we recommend you pay attention to the Fairbanks House, an elegant villa dating back to 1885, where you'll find four-poster beds, claw-foot tubs, and crackling fireplaces.
4. Beaufort, North Carolina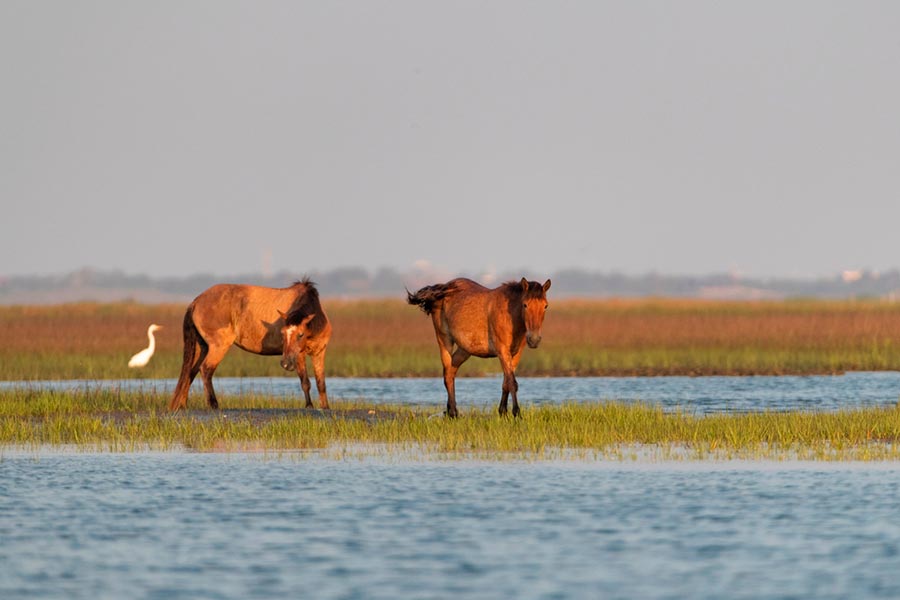 Bicycle rides, private boat tours, visiting Shackleford Banks - all this you'll be able to enjoy in Beaufort, North Carolina!
We recommend you pay special attention to the last option - Shackleford Banks, an undeveloped island along Cape Lookout National Seashore, where you'll be able to look at the island's wild horses. Besides, there are many cool cafes and al fresco dining establishments in this town, where you can taste the fantastic local cuisine.
5. Aspen, Colorado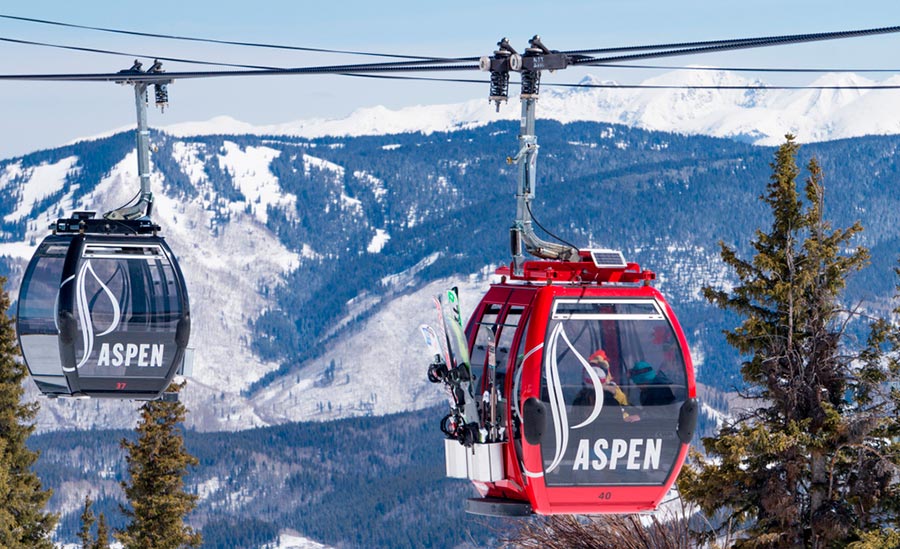 You probably know that Aspen is one of Colorado's most chic ski resorts. If you are a ski fan, then this place is perfect for you.
Actually, this destination attracts millions of active leisure lovers, as its vast network of rugged trails beckons intrepid hikers during the warmer months. Here are some of the places to visit:
Colorado Rockies. There you'll be able to experience both skiing on the beginner-friendly Buttermilk and the slopes of Snowmass for professionals.
Cloud Nine Alpine Bistro. As for local cuisine, please pay attention to the Cloud Nine Alpine Bistro with its romantic atmosphere in an upscale European-style ski hut.
How to make your romantic trip even better?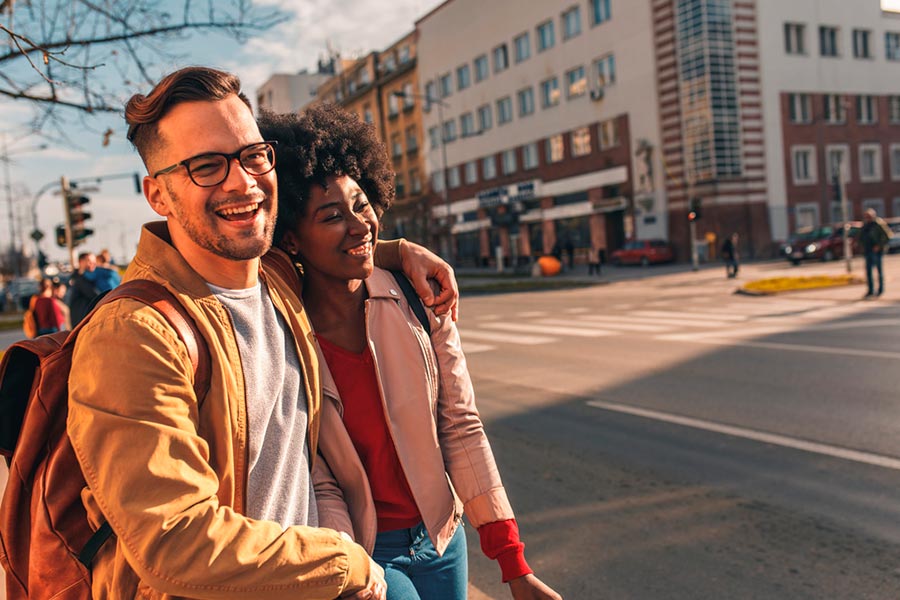 Have you ever heard something about off-site parking? If not, we recommend you take a closer look at this part of the article, as this information will be handy for those who prefer to travel by air and get to the airport by their own car.
Most people suppose that parking at the airport is the fastest and most convenient option for them. However, it's not actually true. We'll explain to you why.
To be true, being in a terminal parking lot isn't convenient at all. Although on-site airport parking is the nearest place where you can leave your vehicle for the period of a trip, you can face the following difficulties:
You will need to find a spot in a crowded lot,
You will need to carry the luggage all the way through the parking lot,
You must pay expensive fees without great service.
Sounds not good, right? However, we found an excellent solution for you - in this case, off-site parking can become a savior for you. So if you're trying to find a parking spot with great service nearby the airport you're flying from and don't want to leave there the most significant part of your budget, pay attention to this option.
How does it work?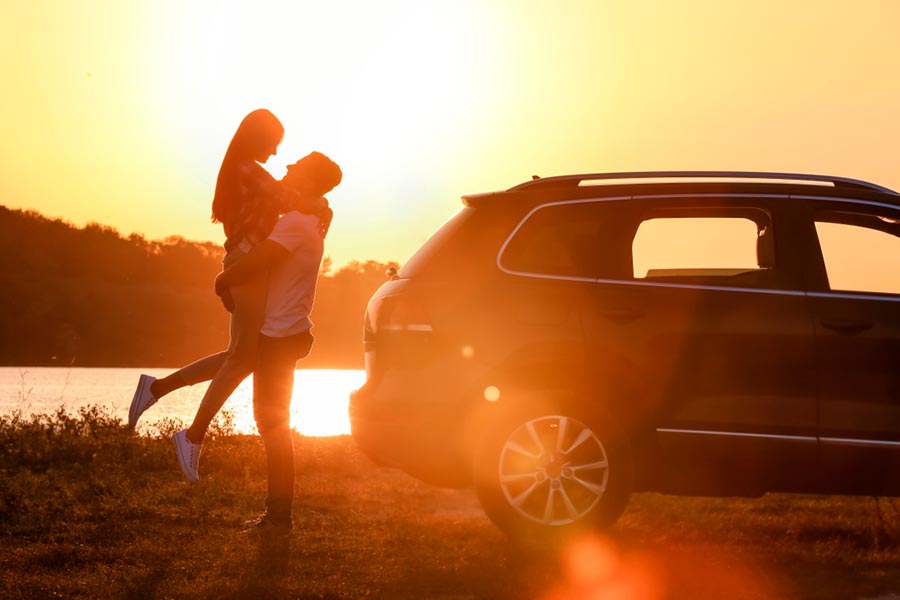 Obviously, people who chose a car as a way to get to the airport want to leave their vehicle safely while traveling and not to face the problems we described above. So what can off-site airport parking offer its customers?
Although a few miles usually separate such parking from the airport, you shouldn't worry about this. Off-site parking provides free shuttles going back and forth between the parking lot and the airport. Thanks to this, it removes any worries about getting stuck in traffic on the way to the airport during peak times. So all you need to do is choose the best time for you and inform the parking lot staff.
How does it work? Actually, everything is straightforward: when you come to the entrance, the staff will remove your luggage from your car and load it onto the shuttle, which will take you and your bags to the terminal. Then, the vehicle will be parked securely.
In addition, this type of parking is much cheaper, and this is good news, as nobody wants to waste money. Therefore, off-site parking is the perfect option to receive excellent service and save money at the same time.
Want to find some great offers? You don't need to go somewhere - just find it right here!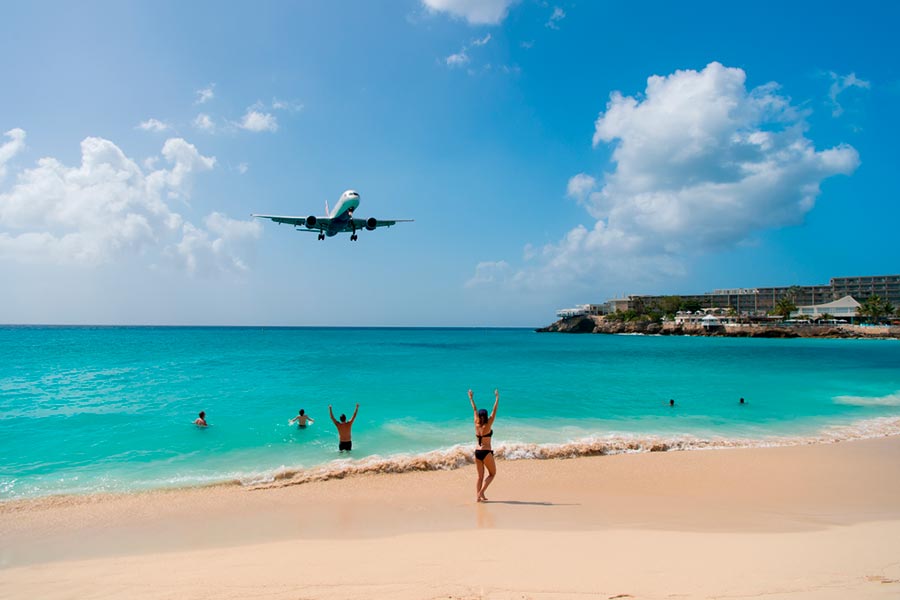 We're glad to inform you that you can find this solution right here. Our booking platform, ParkingNearAirports.io, offers the best prices on airport car parking and bundles hotel and parking packages. Besides, we provide the services for top cruise ports in Florida, Louisiana, Maryland, New Jersey, and Texas.
Our platform allows you to reserve a parking spot through a few clicks within the application. As a result, customers receive a booking confirmation and a guaranteed parking spot upon arrival at the off-airport lot. Besides, if plans change, you can cancel hassle-free and receive a refund.
To understand it better, we would like to give you an example. Let's imagine that you live in Colorado. If you're planning a trip to North Carolina, you can use the services of cheap
covered parking Denver Airport
. If you're coming from North Carolina, the situation is the same - you can choose affordable
Charlotte Airport car parking
. So it just depends on the place you're flying from.
Also, ParkingNearAirports.io offers its customers special
airport coupons
. With the help of these coupons, you can make the price for parking even two times less. So don't forget to use them to save as much money as possible.
You can find all the necessary and helpful information connected with the off-site airport parking on our official website. Enjoy traveling!