Thanks to American's cooperation with the Transportation Security Administration (TSA) to test mobile identification, the airline's clients are now able to get around the airport with just their phones and faces.
Starting from June 22nd, at Dallas Fort Worth International Airport (DFW), American Airlines AAdvantage® members who are registered in TSA PreCheck can use their American Airlines Mobile ID at select TSA PreCheck checkpoints to let their identity be verified. Currently, this app is available at every TSA PreCheck location at DFW. A bit later, it's also planned to deploy at several TSA PreCheck checkpoints, including the following ones: Miami International Airport (MIA), Phoenix Sky Harbor International Airport (PHX), Washington Reagan National Airport (DCA), and more.
Here's what Julie Rath, Vice President of Customer Experience, Loyalty and Marketing for American, says about it:
"By facilitating the identity verification process and other things at the airport, we help our clients to avoid all the stress, providing them with convenience and saved time, as well as trying to improve the travel industry and make customer experience truly seamless."
How does it actually work?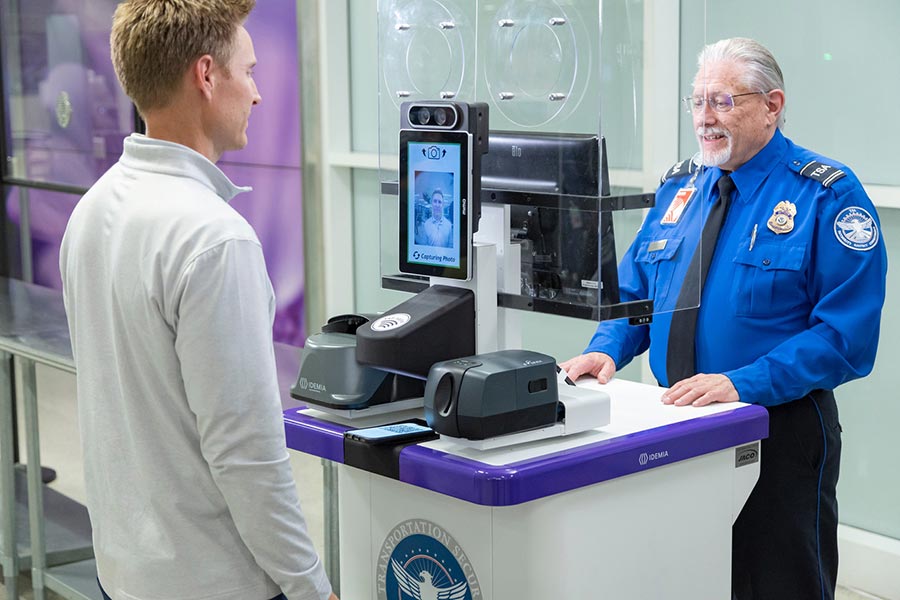 Going through security, clients just need to present a QR code on their phone and agree to provide their American Airlines Mobile ID with TSA. Once they've shared their Mobile ID, people should look into a camera at the TSA PreCheck checkpoint. After that, TSA's computer system matches the customer's encrypted image against their American Airlines Mobile ID. The entire process usually takes just about 5 seconds.
After verification, TSA erases the encrypted digital ID from its checkpoint readers, and customers save their digital ID on their device until they're ready to use it at another waypoint – for example, an airport lounge.
How to use it?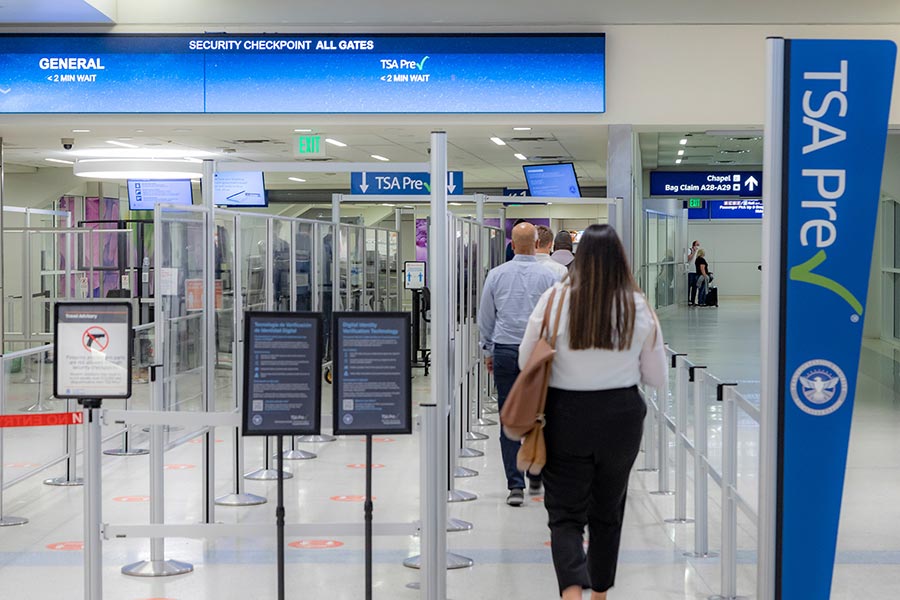 How can we create and store our American Airlines Mobile ID? Let's have a look at this straightforward process – before travel, you need to follow the steps below (considering you're an American Airlines customer with TSA PreCheck who choose to participate in this program):
First of all, download the Airside Digital Identity App on your device. It's available on both iOS and Android.
Next, take a photo of your face.
Scan your driver's license or passport with the help of the app.
Finally, enter your American Airlines AAdvantage number. That's it!
Regarding the app itself, here's what you should know about its features:
It verifies customers' information using Thales-supported mobile ID technology to compare against each state's Department of Motor Vehicles records or the built-in NFC chip in a passport.
The customer's American Airlines Mobile ID is securely stored on their mobile device until they choose where and when to share it.
Are you planning a trip with American Airlines soon? If so, below you'll find some helpful tips for convenient travel!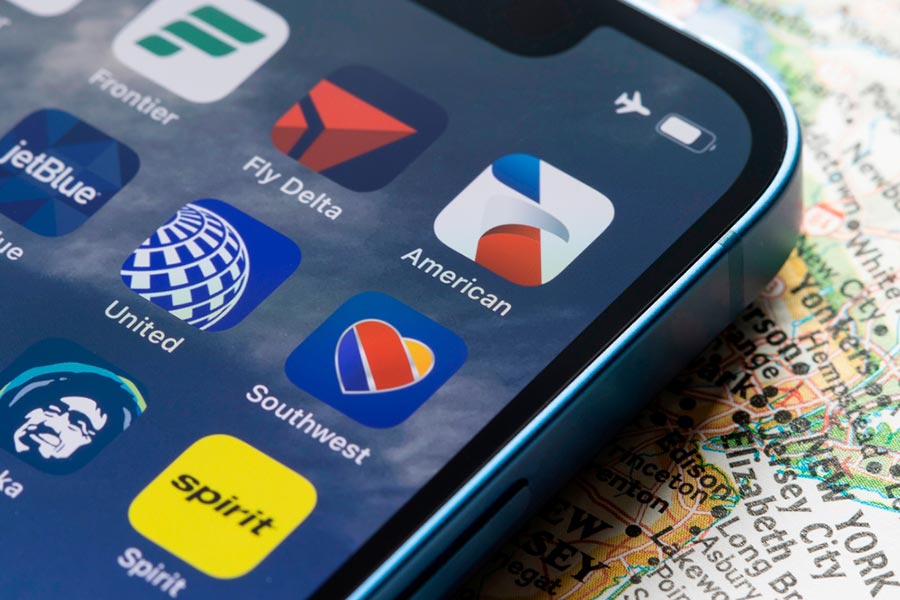 It's pretty clear that everyone wants to save as much money as possible and get excellent services at the same time, especially while traveling. Prefer to get to the airport by your own car? If so, please draw special attention to this part of the article.
We suppose you have used to choose on-site parking if you prefer to get to the airport by your own vehicle. Most people think that it's much more convenient and faster, as it's the nearest area to the place a plane is flying from. However, they probably forget that this type of parking is too costly. Besides, you will have to face the following unpleasant moments:
You will need to find a spot in a crowded lot,
You will need to carry the luggage all the way down the parking lot,
You must pay expensive fees with no service.
Sounds terrible, right? Is there any solution in such a situation, you may ask? We're happy to say - of course, there is one! If you choose to use the services provided by off-site parking, you won't definitely regret it. So let's take a closer look at this parking type.
What is actually off-site parking?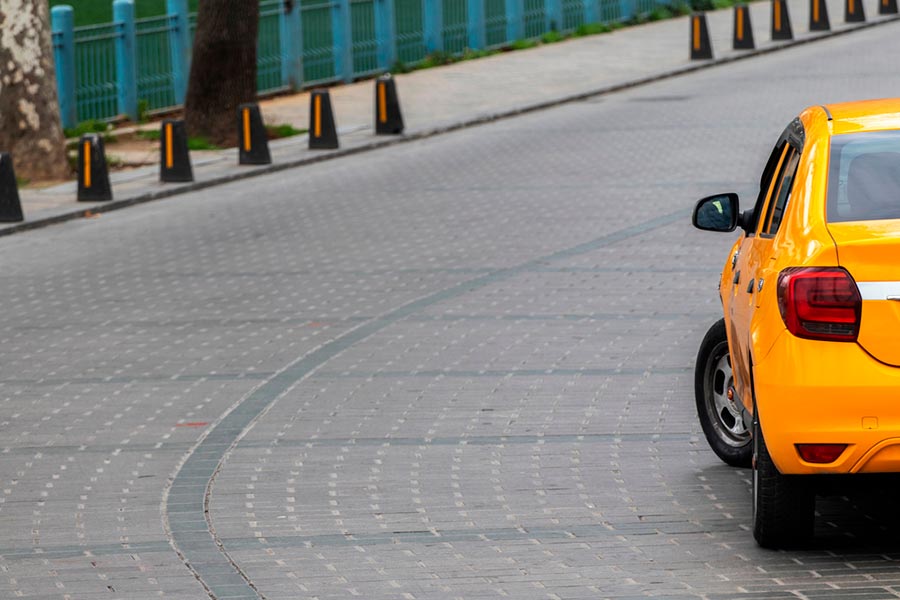 Obviously, no one wants to face all of such difficulties we described above, and you can easily avoid them if you choose an off-site parking option. So let's take a look at how it works.
When you come to the entrance, the staff member pulls your baggage out of your car and loads it to the shuttle, which will take your bags and you later to the airport you're flying from. Then they will find a parking spot and park your car there for you.
Please don't worry about the few miles, which usually separate the parking lot and the airport. Off-site parking usually provides free shuttles to and from the airport for its customers. Thanks to this, you have no worries about getting stuck in traffic on the way to the airport during the peak times. So all you need to do is choose the best time for you and inform the parking lot staff.
In addition, this type of parking is much cheaper, and this is good news, as nobody wants to waste money. Therefore, off-site parking is the perfect option to receive excellent service and save money at the same time.
You can find the best deals right here!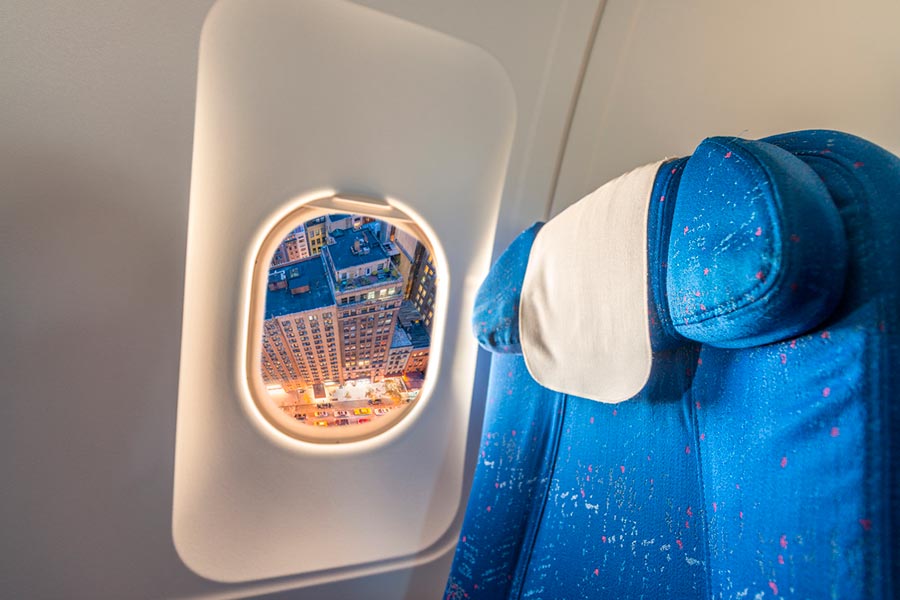 If you're looking for the best deals for airports, you're in the right place.
We are glad to inform you that our booking platform, ParkingNearAirports.io, offers the best prices on airport car parking and bundles hotel and parking packages. Besides, we provide the services for top cruise ports in Florida, Louisiana, Maryland, New Jersey, and Texas.
Our partners are the most reliable parking providers outside the major airports in the United States. We offer their services for passengers who are looking for safe and secure parking for their vehicles.
In addition, we can arrange valet parking, self-parking, or a vehicle to pick you up from the hotel to the terminal and vice versa. Just let us know the dates, choose your preferred services, and we'll get it done for you.
It only takes a few minutes to make a reservation. Get the most affordable rates and experience hassle-free off-site parking.
Also, ParkingNearAirports.io offers its customers special
airport parking reservations coupons
. With the help of these coupons, you can make the price for parking even two times less. So don't forget to use them to save as much money as possible.
You can find all the necessary and helpful information connected with the off-site airport parking on our official website. Enjoy traveling!