In June, flights into or out of San Antonio International Airport carried more than 861,000 passengers.
The airport recorded an all-time high for June in 2019 when the traffic number was less than 9% lower. It indicates an increase of around 14% from the total as of June 2021.
Through June, San Antonio airport traffic has increased 46.8% over the same time last year.
The majority of the available seats are being used by travelers as local officials pursue new airlines and flights. The passenger count was at 91.3 percent in that same year-over-year comparison, even though the overall seat capacity for aircraft departing from San Antonio reached 93.9 percent of where it was three years before.
Domestic passenger numbers, which reached 801,000 last month, were 89.4% of the total for June 2019, while seat occupancy was 90.8 percent.
The updated information should give San Antonio officials more reason to approach airlines in an effort to increase the number of nonstop flights. Officials at the neighborhood airport remain positive despite the increased competition.
According to Jesus Saenz, director of airports for the San Antonio Airport System, "it's a completely different market, an opportunity where airlines are able to judge the overall strength and performance of each airport."
For its daily flights from San Antonio to San Francisco, United Airlines Holdings Inc. (Nasdaq: UAL) changed the aircraft in June, adding 110 percent more seats.
In the meantime, Frontier Airlines began a brand-new nonstop service to Philadelphia in June, bridging a gap that had existed since the Covid-19 outbreak in 2020.
In June, San Antonio International Airport saw capacity increases from American Airlines Group Inc. (Nasdaq: AAL), Delta Air Lines Inc. (NYSE: DAL), Frontier Airlines, Southwest Airlines Co. (NYSE: LUV), and United Airlines.
On the international front, Aeromexico and Southwest both increased capacity by adding new nonstop flights to Cancun and expanding service to Mexico City, respectively.
The number of flights that Volaris offers to Mexico City and Guadalajara has nearly doubled.
Nearly 60,000 international passengers were handled by SAT in June, an increase of 21.2% over the same month in 2019.
Greater:SATX unveiled a new air service development fund earlier this month in an effort to draw additional nonstop flights to important domestic and international locations. Together with current airport incentives, that private sector tool might give the situation a big boost.
Greater:SATX President and CEO Jenna Saucedo-Herrera said the following:
"Now is the time to grasp our collective momentum to attract more nonstop air service."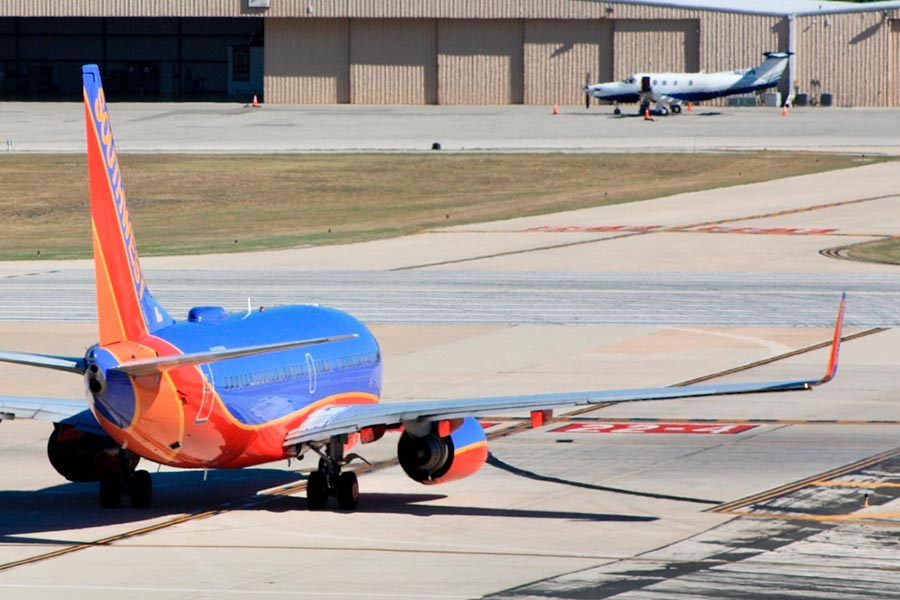 By the way, we would like to give you one helpful tip – such information will be handy for those who prefer traveling by air and getting to the airport by their own car.
There is no question that a safe parking space must be arranged for your vehicle during a trip. However, in most cases, people aren't ready to spend a lot of money on this. It is a common problem among travelers, as they know that on-site parking (it may seem that it is the best option for this case) is pretty costly. So what can we do then?
We are glad to inform you that our booking platform, ParkingNearAirports.io, offers travelers online reservations for parking just outside airports that are convenient and affordable. Our experienced team is dedicated to providing travelers parking options at over 100 airports in the U.S. and Canada. In addition, the app allows customers to search and compare parking rates at up to 70 percent savings compared to the cost of on-site parking at all major airports.
Being nearby doesn't always mean convenience when it comes to airport parking. Being in terminal parking is not convenient at all. Travelers have to find a spot in a crowded lot, carry their luggage throughout the parking lot, and pay high fees without great service. The off-airport parking provides excellent service with their award-winning customer service representatives available 24/7. In addition, the app looks for lots that offer baggage assistance and 24-hour security for peace of mind.
With our platform, it only takes a few clicks in the app to reserve a parking spot. Guests receive a booking confirmation and a guaranteed parking space upon arrival at the off-airport parking. In addition, the app helps customers locate the most convenient lots to the airport. Cancellations are easy if plans change with hassle-free, refundable cancellations.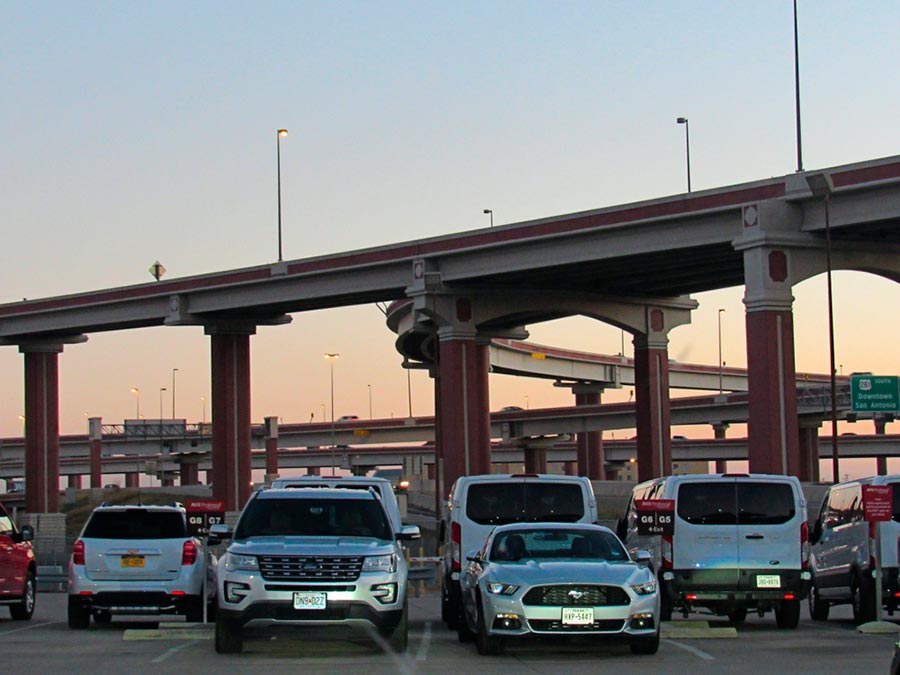 Off-airport parking lots often provide free shuttle going back and forth between the parking lot and the airport, removing any worry of traveling to and from the airport or getting stuck in traffic on the way to the airport during peak hours. Arrive on time for flights and receive significant savings with airport parking.
Besides this, we also offer services for top cruise ports in Florida, Louisiana, Maryland, New Jersey, and Texas.
Let's take a good example. Imagine that you live in San Antonio, Texas. If you're planning a trip to Minneapolis, Minnesota, you can choose
cheap parking San Antonio Airport
. If you're coming from any other state or city, the situation is the same. So it depends just on where you are flying from.
Also, please don't forget about the airport coupons. Such a coupon can easily help you save money at the beginning of your trip, making the price for parking almost two times less. So if we talk about the San Antonio International Airport, you can use a special San Antonio Airport parking coupon.
You can find the best deals, San Antonio Airport parking rates, and other information connected with parking near U.S. and Canadian airports on our official website.