Every region of the world belongs to its unique climate type, and each of us is dreaming of different things: an adventurous journey to the Sahara's golden sands, a tropical getaway to Costa Rica's rainforests, or a polar excursion down south. The thing is that everything depends just on the destination's weather. Temperate climate lovers, this article is especially for you – today, we're going to tell you where it's worth traveling if you prefer a temperate type exactly. So let's not waste time and get to the point!
Temperate climate type: sea kayaking on Vancouver Island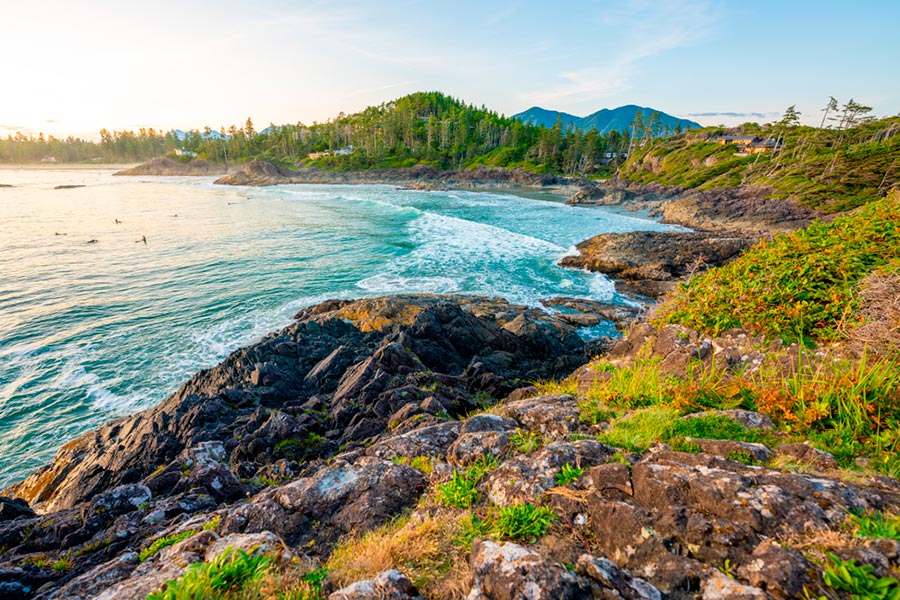 Source – Shutterstock. Tofino Harbor, Vancouver Island, Canada – Long Beach at sunset
This West Coast region of Canada is a paradise for nature enthusiasts, where beautiful snow-capped peaks and ancient rainforests turn into your very own playground. Start your trip to the Pacific Northwest in urban Vancouver, a port city surrounded by the raging Pacific Ocean and stunning coastal mountains. Then take a ferry or spectacular seaplane flight to the fishing community of Tofino on the western coast of Vancouver Island, where your outdoor adventure will continue. Learn to surf here if you want to take it easy, then travel to Fair Harbor on the island's northwest coast to spend a week sea kayaking along its pristine shorelines. As you go through the picturesque islets to the Kyuquot Sound's core during the summer, when wildlife is active, you may see black bears, deer, and orcas. As you travel through one of Vancouver Island's most rural areas, set up camp on the sandy beaches along the coast and experience complete seclusion.
Already planning to set out on a journey to Vancouver Island?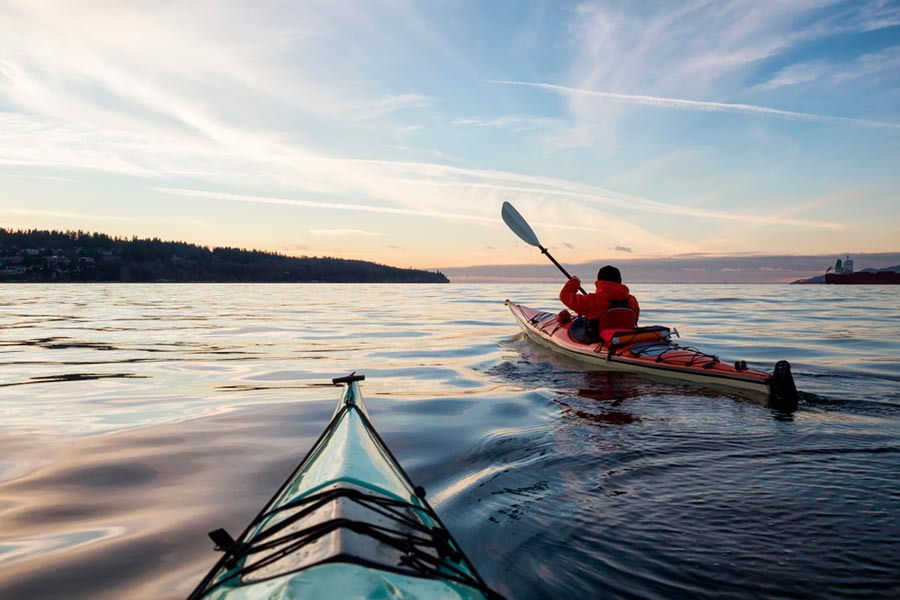 Source – Shutterstock. People are enjoying sea kayaking on Vancouver Island, British Columbia, Canada
If so, we would like to give you one helpful tip – this information will be handy for those who prefer to travel by air.
If you get to the airport by car, you always need to find a good parking space for your vehicle to leave for the period of a trip. In most cases, airports have special on-site parking for that purpose. However, such a parking lot is pretty costly most of the time, and people aren't ready to spend a lot of money at the beginning of a trip. So is there any solution?
The best way to solve this problem is to choose off-site parking. Why, you may ask? We will explain.
There are many reasons which can prove the benefit of this parking type. Here are some of them:
Affordable Rates. Depending on the duration of your trip, you can choose between short-term and long-term airport parking. Anyway, an off-site airport is much cheaper, so you can save your money and spend the most considerable amount on things you really want to see or try while traveling.
Fast service. In contrast with on-site airport parking, which can take quite a long time, off-site parking offers you the convenience of driving directly to the entrance and having a staff member pull your luggage out of your vehicle and load it into the shuttle. Then they will park your car for you. After your baggage is loaded, you can take your seat in the shuttle, which will bring you and your bags to the airport. It is a hassle-free option that is usually faster.
Convenience. When people travel, they may be stressed about making it to the airport on time. If you use off-site parking, you will definitely make your travel experience more convenient, as you use the service of a private company. Even though you may be able to park on-site at the airport in a short-term or long-term airport parking lot, consider using an off-site parking lot service.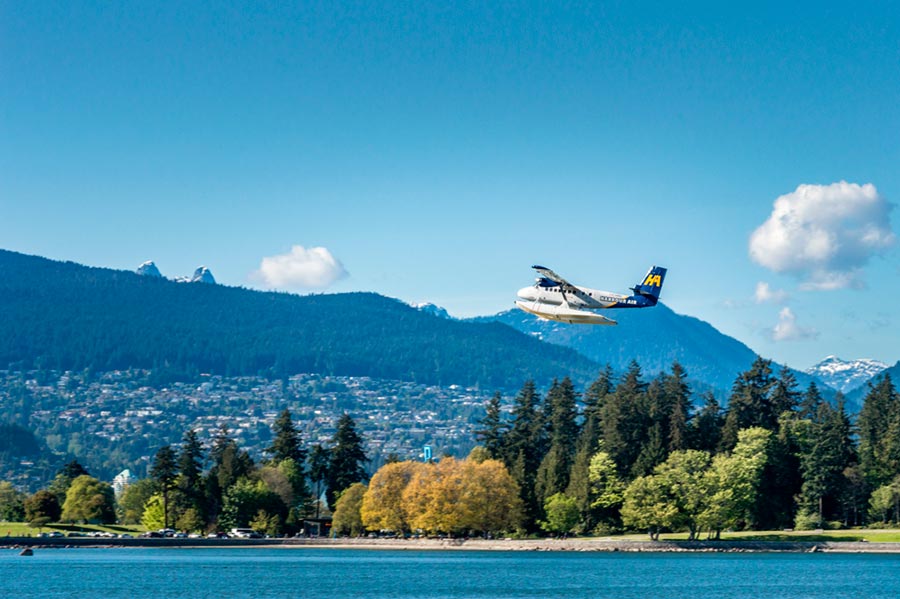 Source – Shutterstock. Harbor Air commuter plane flying West over Coal Harbor, Vancouver, Canada
We are glad to say that our booking platform, ParkingNearAirports.io, offers travelers online reservations for parking just outside airports that are convenient and affordable. Our experienced team is dedicated to providing travelers parking options at over 100 airports in the U.S. and Canada. The app allows customers to search and compare parking rates at up to 70 percent savings compared to the cost of on-site parking at all major airports.
With our platform, it only takes a few clicks in the app to reserve a parking spot. Guests receive a booking confirmation and a guaranteed parking space upon arrival at the off-airport parking. In addition, the app helps customers locate the most convenient lots to the airport. Cancellations are easy if plans change with hassle-free, refundable cancellations.
Besides this, we also offer services for top cruise ports in Florida, Louisiana, Maryland, New Jersey, and Texas.
Now let's take a good example. Imagine that you're planning a trip to Vancouver Island, Canada. So if you're flying from Baltimore, Maryland, you can use cheap
Baltimore Airport daily parking
. If you're coming from Toronto, Canada, you can choose affordable
EZ Toronto Airport parking
. It just depends on the place you're flying from.
You can always find everything you need on our official website: the best deals for parking near U.S. and Canadian airports,
airport parking prices
, and much more.