Proactive urban planners have taken the required measures to maintain their cities in excellent condition in some of the world's more developed locations. They have reasoned that in order to create a clean city, one must first deal with the issues that result in unhygienic, unhealthy living conditions, which have a negative impact on people's health and general quality of life.
Having effective waste management and recycling programs, easy access to clean, plentiful water and a public transit system that supports a smaller carbon footprint and better air quality are all necessary for staying ahead of those concerns. Here are the top 3 world's cleanest cities that are leading the way for the future.
1. Reykjavik, Iceland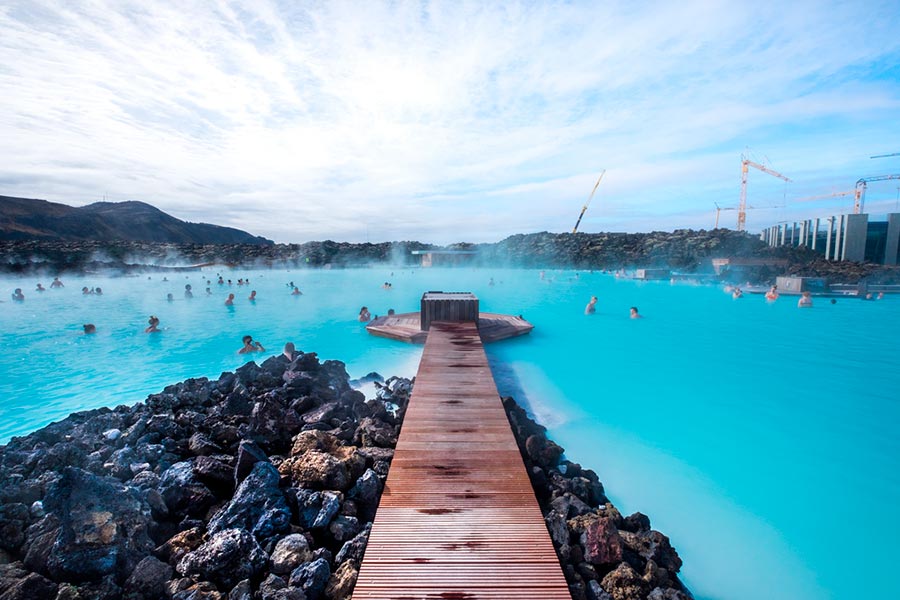 Source – Shutterstock. Blue Lagoon geothermal resort – one of the most visited attractions in Iceland
You can call yourself ultra-sustainable if all of your hot water, heating, and electricity are generated by hydropower and geothermal resources. For small Reykjavik, that's precisely the reality. Iceland's coastal capital, with a population of only 123,000, is a shining example of a city utilizing renewable energy sources successfully. The natural hot springs and heated outdoor swimming pools in the region, such as the Blue Lagoon, are warmed by the same sources that are used for practical utility. Not to mention, pure air is provided by energy sources with no emissions.
2. Vancouver, Canada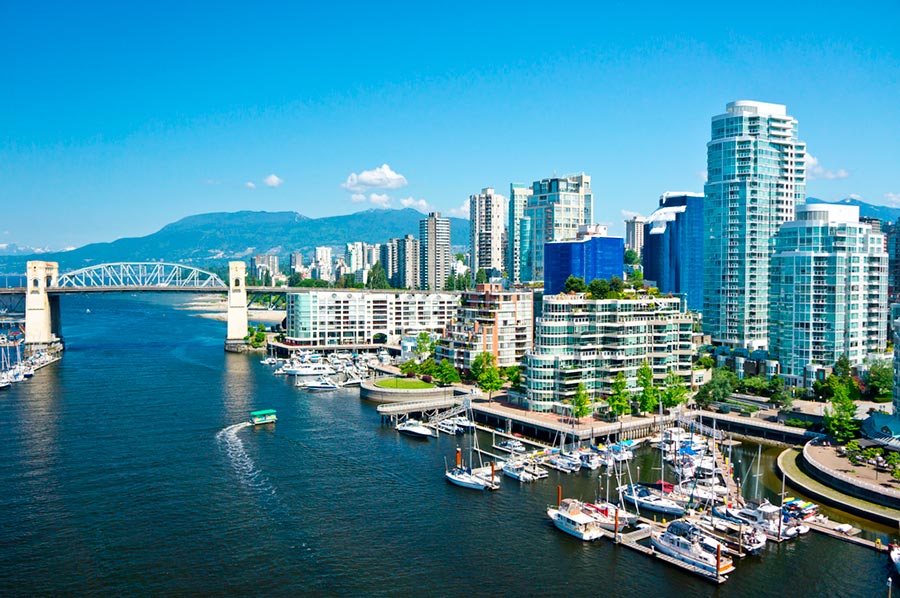 Source – Shutterstock. A beautiful view of Vancouver, British Columbia, Canada
Vancouver continues to be one of the cleanest cities in Canada despite being one of the most crowded and varied. British Columbia's bustling West Coast seaport is surrounded by mountains, rivers, and woodlands, and thanks to the utilization of hydropower and other renewable energy sources, the city enjoys great air quality. In comparison to other West Coast cities in North America, Vancouver also has a denser urban population, which reduces suburban sprawl and traffic congestion. Vancouver is all about green space and has 230 public parks, taking advantage of the city's pleasant climate. The biggest of these is Stanley Park, which has a vast forest crisscrossing bike paths and beaches and is situated on a sheltered inlet.
3. Copenhagen, Denmark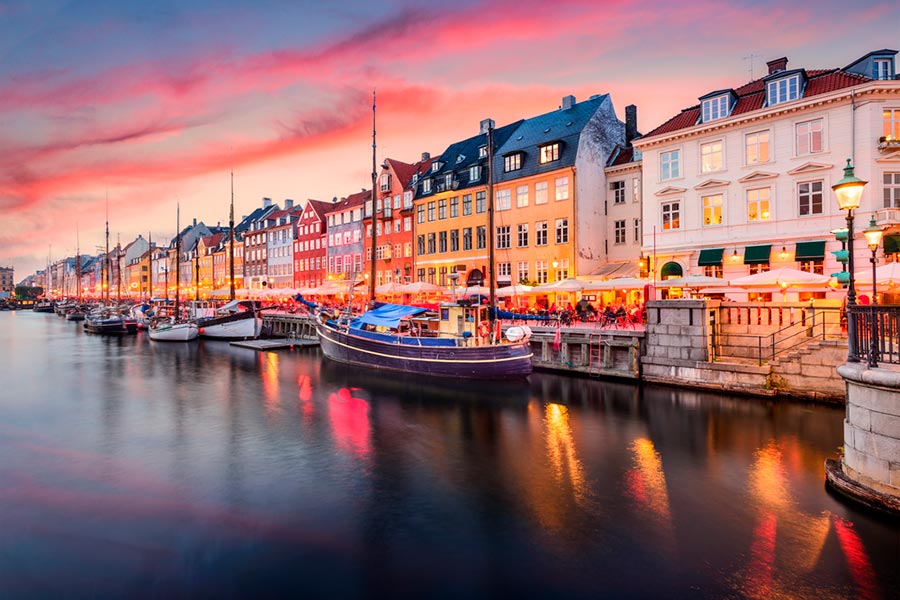 Source – Shutterstock. Copenhagen, Denmark – the Nyhavn Canal
Copenhagen is a city with regal and stiff architecture and a grid-like system of streets, but it also has lovely and abundant natural public places where residents and visitors may get close to the outdoors. People maintain a clean and green environment in their city by walking and riding bicycles. The Queen Louise's Bridge, also known as the Dronning Louise's Bridge, is one of Europe's busiest cycling crossings, with some 35,000 bikers using it to commute during peak hours. By 2025, the city hopes to become the first carbon-neutral capital in the world.
Travel profitably and conveniently together with our smart booking platform – ParkingNearAirports.io!
Source – Shutterstock. Dustbin in the park – don't forget to keep your city clean!
In addition to our travel guide about the cleanest towns worldwide, we would like to convey some useful information on traveling as well – it will be actually handy for those who prefer doing this by air.
If you use your own car to reach the airport, you know it is critical to park it safely for the duration of your trip. Almost every airport has special on-site parking for this purpose. However, travelers aren't ready to spend a lot of money at the beginning of their trip, as this option is pretty costly. So what should we do then?
Our booking platform, ParkingNearAirports.io, offers travelers online reservations for parking just outside airports that are affordable and convenient. Our experienced team is dedicated to providing travelers parking options at over 100 airports in the U.S. and Canada. The app allows customers to search and compare parking rates at up to 70 percent savings compared to the cost of on-site parking at all major airports.
What is actually off-site parking, and which advantages has this parking type, you may ask? So let's take a closer look at this question.
First of all, off-site parking is much cheaper. So you can save money and then spend the most considerable amount on the things you really want to try or see while traveling.
Secondly, off-site parking services are faster. It might seem that it's faster to park your car at the airport, but that's not always the case. Off-site parking offers you the following convenience: when you drive directly up to the entrance, a staff member pulls your luggage out of your vehicle and loads it into the shuttle. Then they park your car for you. After your baggage is loaded, you can take your seat in the shuttle, which will bring you and your bags to the airport. It is a hassle-free option that is usually faster.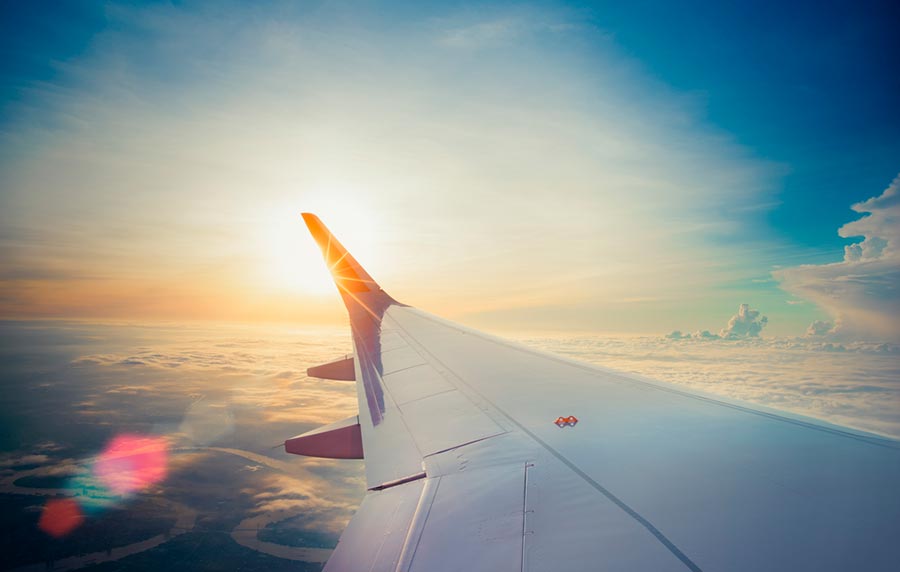 Source – Shutterstock. Wing of an airplane flying above the clouds in the sunset sky background – view from the window plane through
Thirdly, it's much more convenient. People are always stressed before the trip, as there are many things you should keep in mind. Not to be late when taking off, fighting traffic, finding a parking place, wondering how long the shuttle service will take, and more can leave you annoyed before you step foot inside the airport. If you choose off-site parking, you are using the assistance of a private company that caters to travelers' needs. Such services can make your trip much more comfortable when you arrive at the airport and return home.
With ParkingNearAirports.io, it takes just a few clicks within the application to reserve a parking spot. Upon arrival at off-airport parking, customers receive a booking confirmation and a guaranteed parking spot. The app helps customers find the most convenient airport parking lots. If plans change, cancellations are hassle-free and refundable.
We also offer you services for top cruise ports in Florida, Louisiana, Maryland, New Jersey, and Texas.
Let's look at an example. Imagine that you live in Fort Lauderdale, Florida. If you're planning a trip to Reykjavik, Iceland, you can choose cheap
FLL off-site parking
. If you're coming from Calgary, Canada, the situation is the same – you can use affordable
parking near Calgary Airport
. So it depends just on where you are flying from.
On our official website, you can find the best deals,
airport parking charges per day
, and other information connected with parking near U.S. and Canadian airports.