Obviously, you've been to London. You also traveled to the west to view the Stonehenge landmark and Bath's Roman springs. Finally, you've visited the intellectual hotspots of Oxford or Cambridge, driven to Viking York, and checked off Edinburgh, the capital of Scotland. So what's next? ParkingNearAirports.io is here to answer your question – below are 3 of the UK's best-kept travel secrets. But keep quiet! They'll all want to come if you tell them. So let's get started!
1. Replace Bath with... Colchester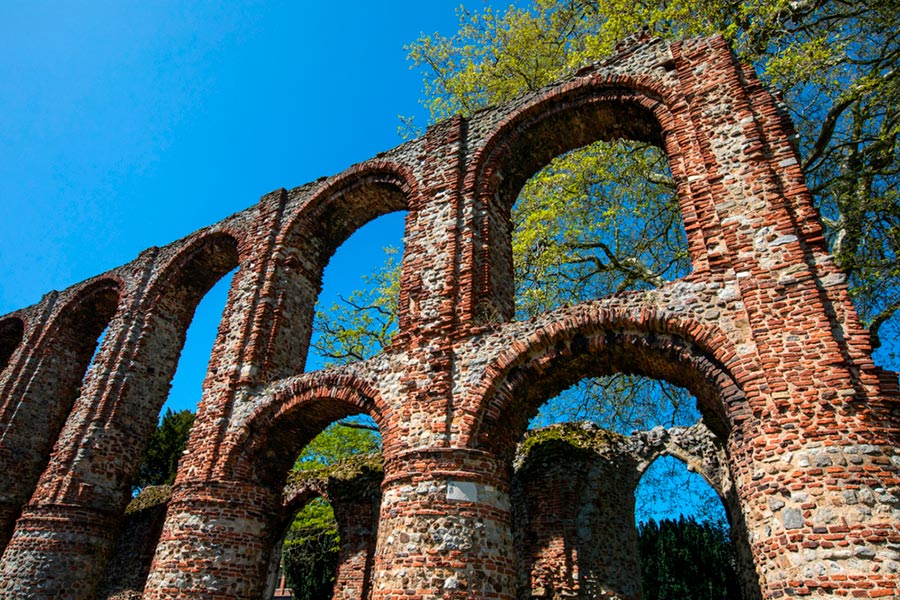 Source – Shutterstock. A view of St. Botolph's Priory in the historic market town of Colchester – Essex, UK
The oldest Roman city in England is also its oldest town. Amazingly, more people don't travel to this north Essex town, which is only one hour by train from London and has a history that dates back almost 2000 years. Visit the ruined St. Botolph's priory, which was established in 1100 AD, and the
Norman fortress, which was constructed on Roman ruins. There are fascinating exhibits about the city and its former occupants at the superb Hollytrees Museum, which is next to the lush Castle Park. This museum also has a sizable collection of old clocks. The town offers a wide variety of cafés to pick from when you're ready to stretch your legs, including the charming Tymperleys, set in a Tudor manor.
2. Replace Stonehenge with... Avebury Stone Circle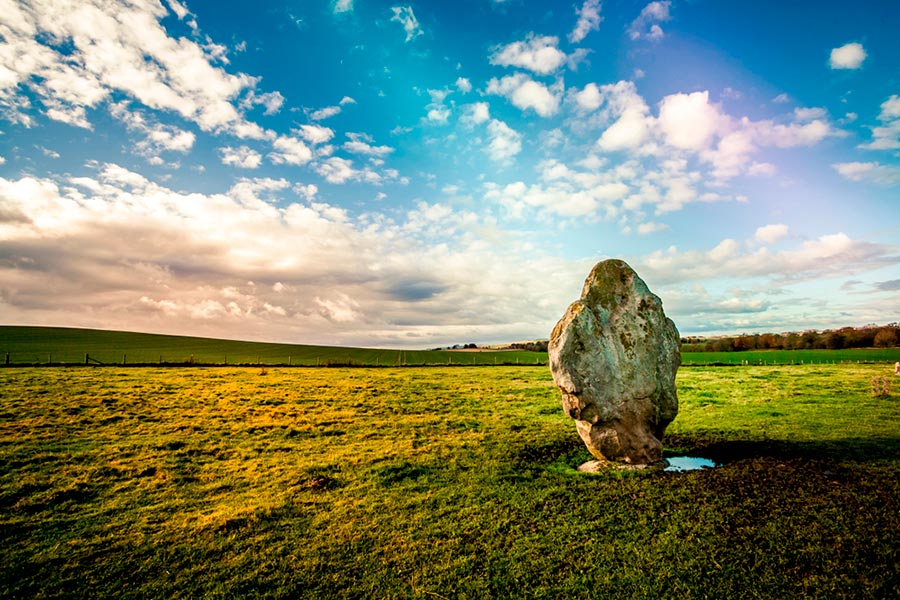 Source – Shutterstock. Avebury stones at a beautiful day – Avebury Stone Circle, UK
Since it's so challenging to get a special access pass, Stonehenge has long been considered a victim of its own fame. Now, visitors are isolated from the ancient standing stones by a thin rope fence. You can touch the stones by going to the nearby Avebury. The largest stone circle in Britain, which surrounds two smaller stone circles, is located inside the henge, which was constructed between 2850 BC and 2200 BC.
3. Replace Snowdonia with... Brecon Beacons National Park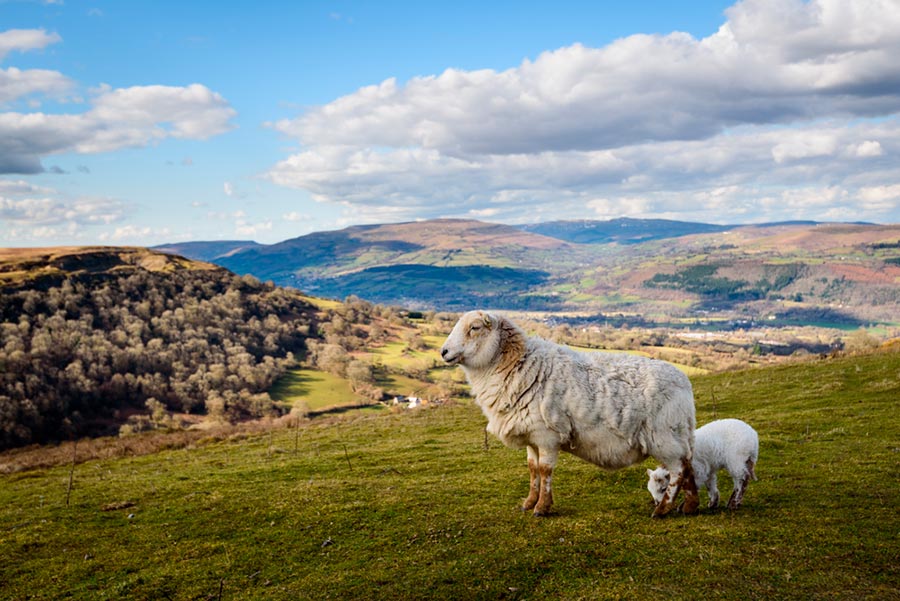 Source – Shutterstock. Sheep and lamb close up in the Welsh countryside in Brecon Beacons, Wales
The three national parks in Wales' Snowdonia region are the most well-known, and travelers from all over the nation flock to the Pembrokeshire Coast's breathtaking coves and headlands. The third is a dark sky reserve called the
Brecon Beacons National Park
, which is devoid of the light pollution that plagues much of the UK. Hike through historic forests to cascading waterfalls. Even while Pen y Fan is much less well-known than Mount Snowdon, it rises over the surrounding area and is just as stunning. Other notables are the serene glaciated valleys of Cwm Sere, Cwm Oergwm, and Cwm Cynwyn, which offer spectacular scenery to those who seek them out.
Explore the United Kingdom with ease together with ParkingNearAirports.io!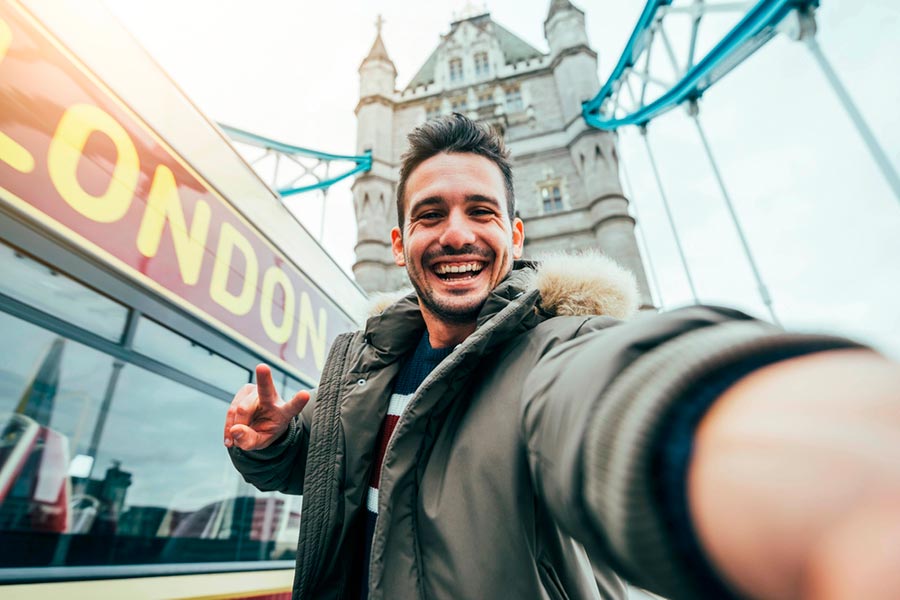 Source – Shutterstock. Smiling man taking selfie portrait during travel in London, England
In addition to all the secrets we've shared with you above, we would also like to convey some useful information on traveling – actually, it'll be handy for those who prefer doing this by air.
If you use your own car to reach the airport, you know it is critical to park it safely for the duration of your trip. Almost every airport has special on-site parking for this purpose. However, travelers aren't ready to spend a lot of money at the beginning of their trip, as this option is pretty costly. So what should we do then?
Our booking platform, ParkingNearAirports.io, offers travelers online reservations for parking just outside airports that are affordable and convenient. Our experienced team is dedicated to providing travelers parking options at over 100 airports in the U.S. and Canada. The app allows customers to search and compare parking rates at up to 70 percent savings compared to the cost of on-site parking at all major airports.
What is actually off-site parking, and which advantages has this parking type, you may ask? So let's take a closer look at this question.
First of all, off-site parking is much cheaper. So you can save money and then spend the most considerable amount on the things you really want to try or see while traveling.
Secondly, off-site parking services are faster. It might seem that it's faster to park your car at the airport, but that's not always the case. Off-site parking offers you the following convenience: when you drive directly up to the entrance, a staff member pulls your luggage out of your vehicle and loads it into the shuttle. Then they park your car for you. After your baggage is loaded, you can take your seat in the shuttle, which will bring you and your bags to the airport. It is a hassle-free option that is usually faster.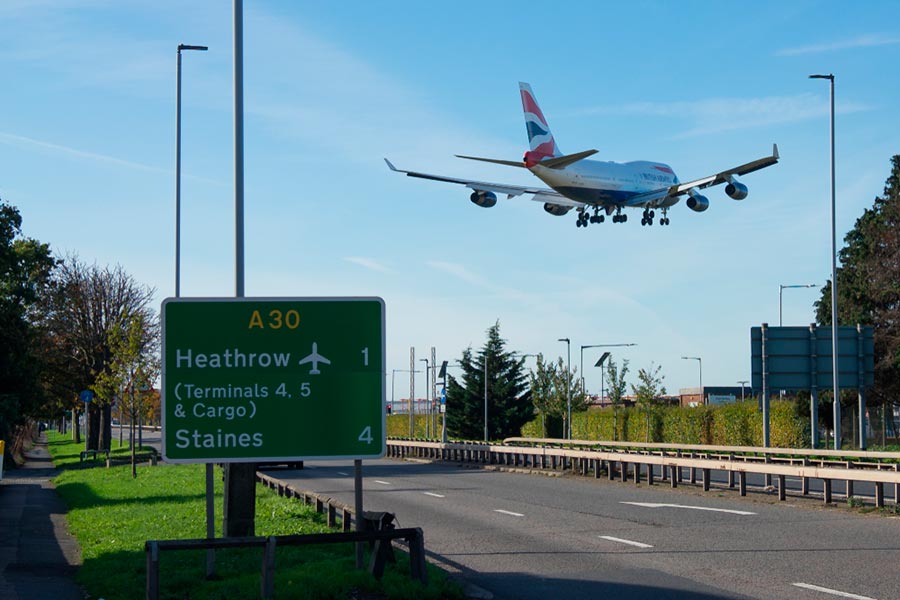 Source – Shutterstock. British Airways Boeing 747 landing at London's Heathrow Airport over a motorway with a sign to the airport in the foreground
Thirdly, it's much more convenient. People are always stressed before the trip, as there are many things you should keep in mind. Not to be late when taking off, fighting traffic, finding a parking place, wondering how long the shuttle service will take, and more can leave you annoyed before you step foot inside the airport. If you choose off-site parking, you are using the assistance of a private company that caters to travelers' needs. Such services can make your trip much more comfortable when you arrive at the airport and return home.
With ParkingNearAirports.io, it takes just a few clicks within the application to reserve a parking spot. Upon arrival at off-airport parking, customers receive a booking confirmation and a guaranteed parking spot. The app helps customers find the most convenient airport parking lots. If plans change, cancellations are hassle-free and refundable.
We also offer you services for top cruise ports in Florida, Louisiana, Maryland, New Jersey, and Texas.
Let's look at an example. Imagine that you live in Phoenix, Arizona. If you're planning a trip to the United Kingdom, you can choose
cheap parking near Phoenix Airport
. If you're coming from Calgary, Canada, the situation is the same – you can use affordable off-site
airport parking Calgary
. So it depends just on where you are flying from.
On our official website, you can find the best deals,
airport parking prices
, and other information connected with parking near U.S. and Canadian airports.